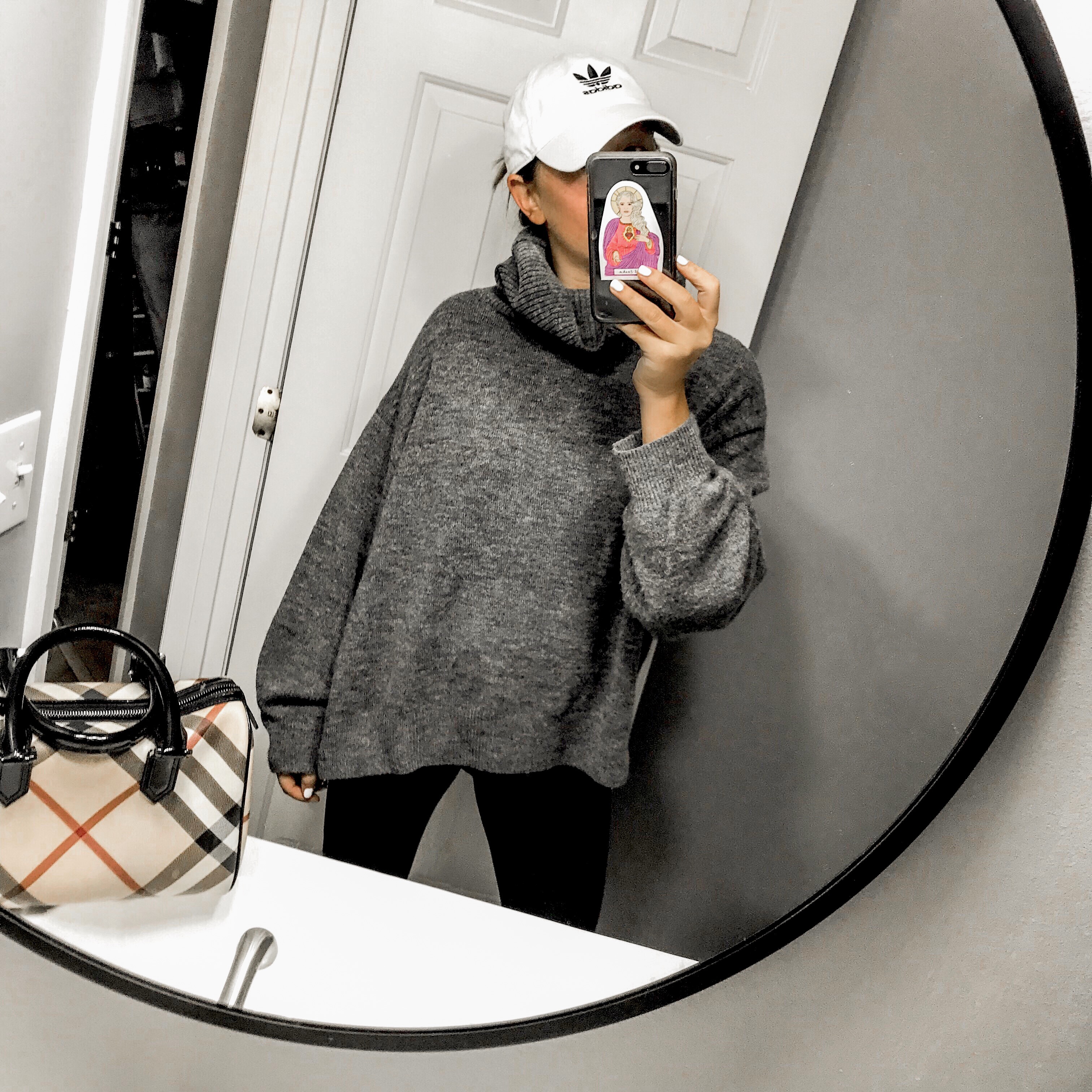 I shared on my IG story yesterday that I had worn this sweater for the past 3 days…
What I later realized was that it was even longer than that because I also took it with me last weekend on my bachelorette party trip and I threw it on whenever we were hanging out in the AirBnB.  It was the perfect item to keep me warm + cozy on Friday night and Saturday afternoon.
I got several questions on IG about sizing.  I hear the reviews are a little all over the place.  And I can see why.  I now have this sweater in grey, tan + black–it's under $20 so I had to stock up!  But the thing is out of those three, one is a xs, one is a small and one is a medium.  All three work for me, haha.  It is oversized and a generous fit.  If I had to choose.. I think I like the sz small the best.
ps–if you are placing an order then make sure you look at this one too before you check out.  I also have it (haven't had a chance to wear it yet though) and I love it!  It is oversized and I got an xs.