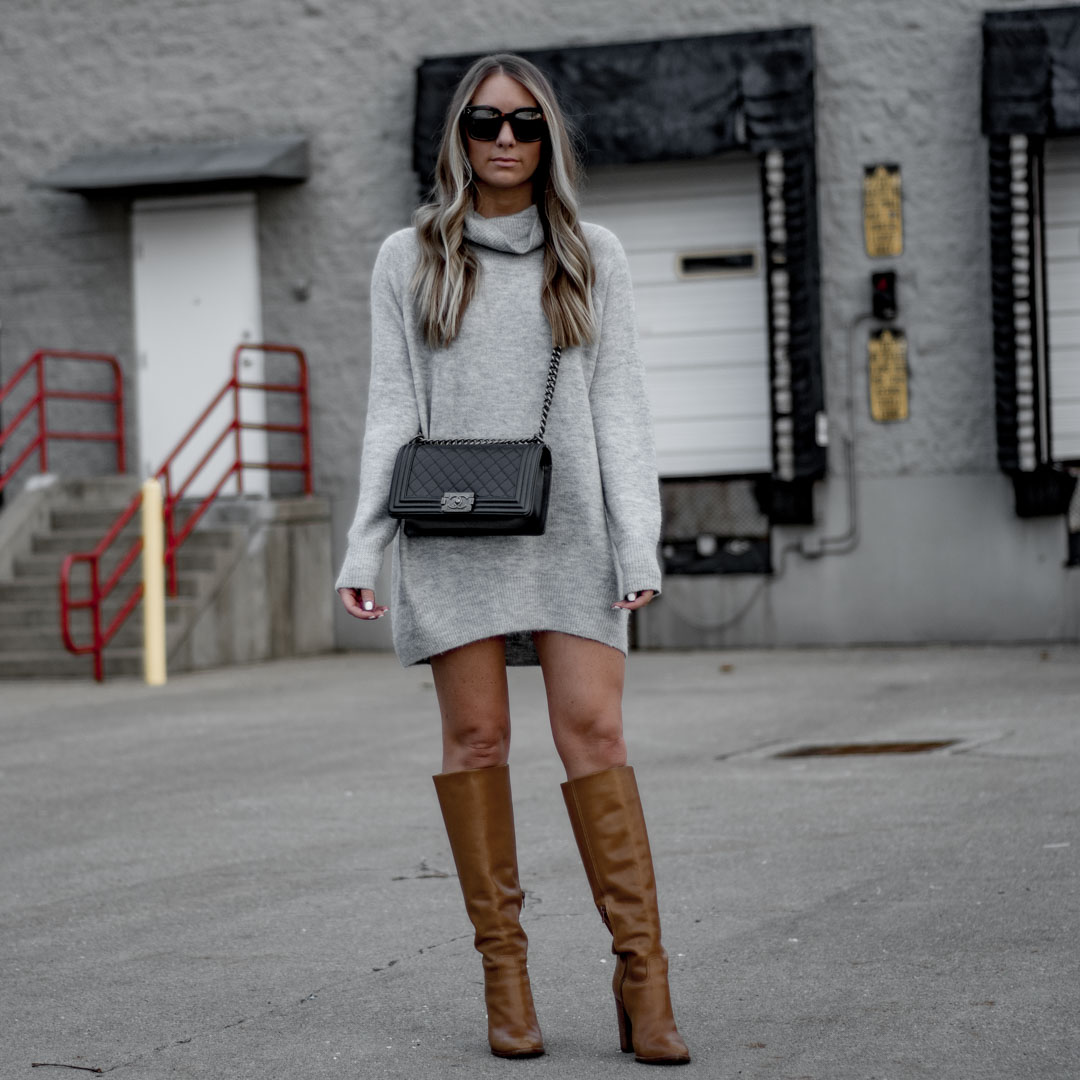 Hey guys, happy Valentine's Eve!  Hope you all are having a good week so far.  I am finally getting over being sore.  Last Friday I took a workout class that kicked my butt and then on Saturday morning I took a barre class.  I think that combo about did me in because Saturday night and Sunday I could hardly walk!  I definitely wouldn't have been able to sport any heels like the ones you see me in here with this sweater dress ha!
Speaking of the boots though, they are old.  They are a Tory Burch pair that I found at the Sake Off 5th outlet years ago but.. this pair looks like a good similar option!
I love mixing my tall boots in with skirts and dresses this time of year and skipping the tights.  It's a look I always go for in Feb.  This sweater dress is a good one to have and could also be worn as a tunic! I am 5ft 4, fyi.  [wearing sz. small]
  However, sizes are pretty limited so I rounded up a few more options that I just found and am also loving.  You can shop them here:
ps, isn't the navy one just the cutest shape?  Would look really cute with sneakers.
Have you all seen any of the Oscar nominated movies?  I want to watch a few before the award show and the only one Ethan and I have seen is Get Out.  I am super interested in the story line of The Post but (don't hate me) I cannot stand Meryl Streep so I'm not sure it's worth the watch.  Ethan and I both want to see Three Billboards Outside of Ebbing.
The countdown is on btw—tomorrow is a holiday so calories don't count!  Right??
Sweater || Boots, similar || Chanel Handbag, similar || Sunglasses