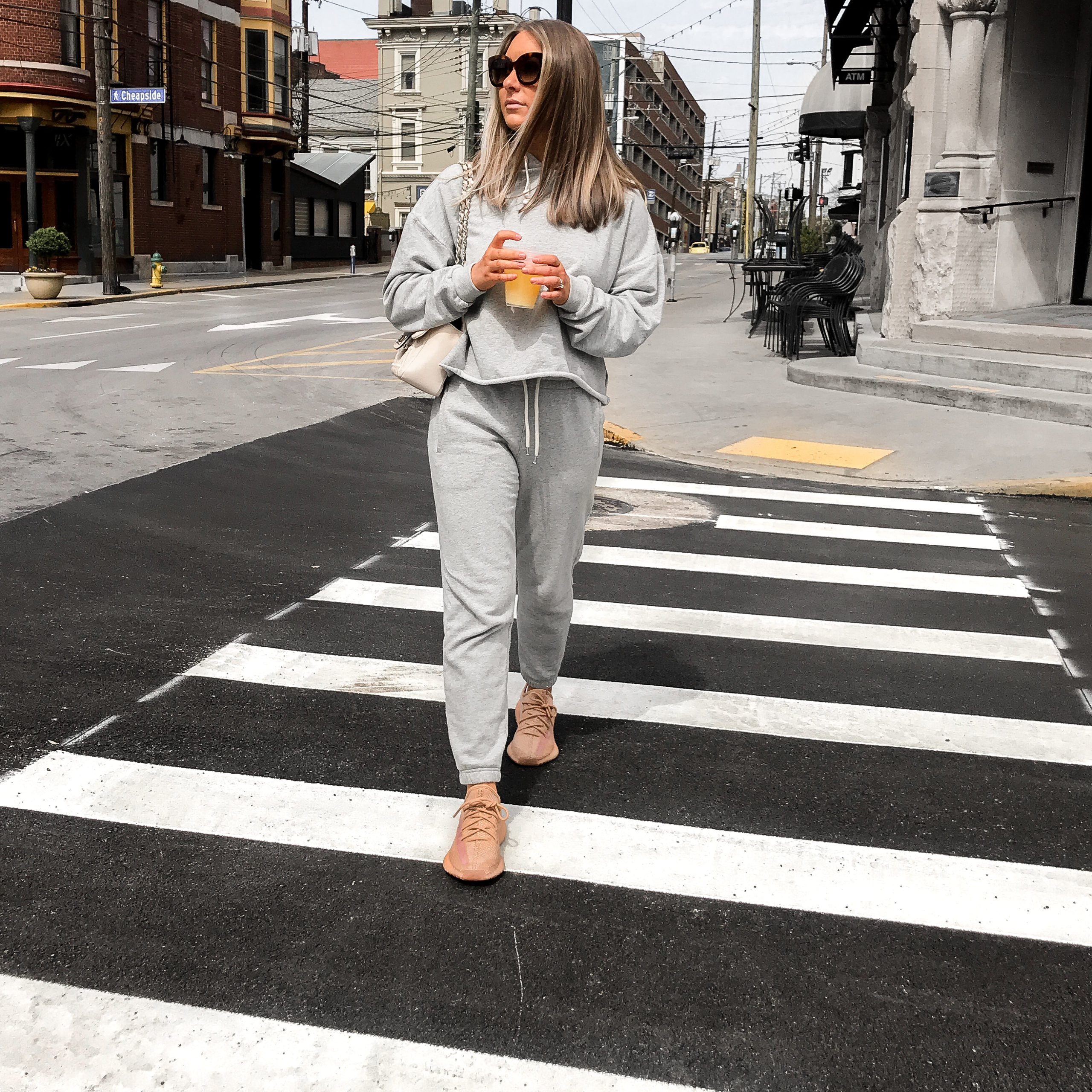 I have a minor obsession with matching sweats right now. I love the monochrome look and this grey set is my newest buy.

Since we aren't going anywhere right now, these joggers and hoodie are really coming in handy. I can still feel slightly put together when I have them on since they go together.
We went to go pick up coffee curbside last Saturday and I had this on. We ended up getting out of the car and walking around a bit downtown since it was empty and we weren't running the risk of being close to anyone else. We even found a bar who was doing orders to go so we ended up with a mimosa too!
I am wearing a small in the pants and a medium in the top.
Hope you all are hanging in there during these times that are anything but normal. We're making a point to stay positive and do things at home that make us enjoy our space! xx