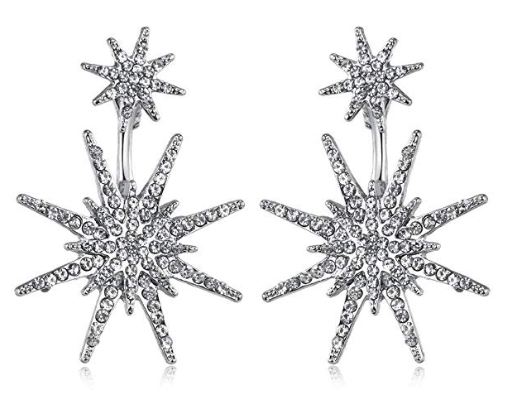 The holidays are right around the corner.  And sometimes (all the time) I end up wanting something new last minute that's either cozy or festive to wear.
So, I figured it might be a good time to round up some very inexpensive Amazon Prime finds for you all to shop! These are items that you can still get shipped to you. They might not be super high quality items that you can use year after year but rather ones that won't break the bank and satisfy your need for something new.

I just ordered these earrings today! I think they are a fun little sparkly festive touch and just a fraction of the price of the BaubleBar ones. (Plus, we all know.. I am star obsessed!) I love how these are a fun touch to add to an outfit but still not too much to be worn with a really casual outfit while visiting family over the holidays.
Other items to shop:
And after spending some time browsing around on Amazon for fashion finds here is my #1 tip.. think of something super specific you would like to find and type it in the search bar.  For example "silver sequin top".  This helps a lot since Amazon has millions of options.  It's not like a normal retailer where you can just scroll through the NEW ARRIVALS section in a jiffy and get an overview of what the site has to offer.  You need to have something you're looking for!  xx