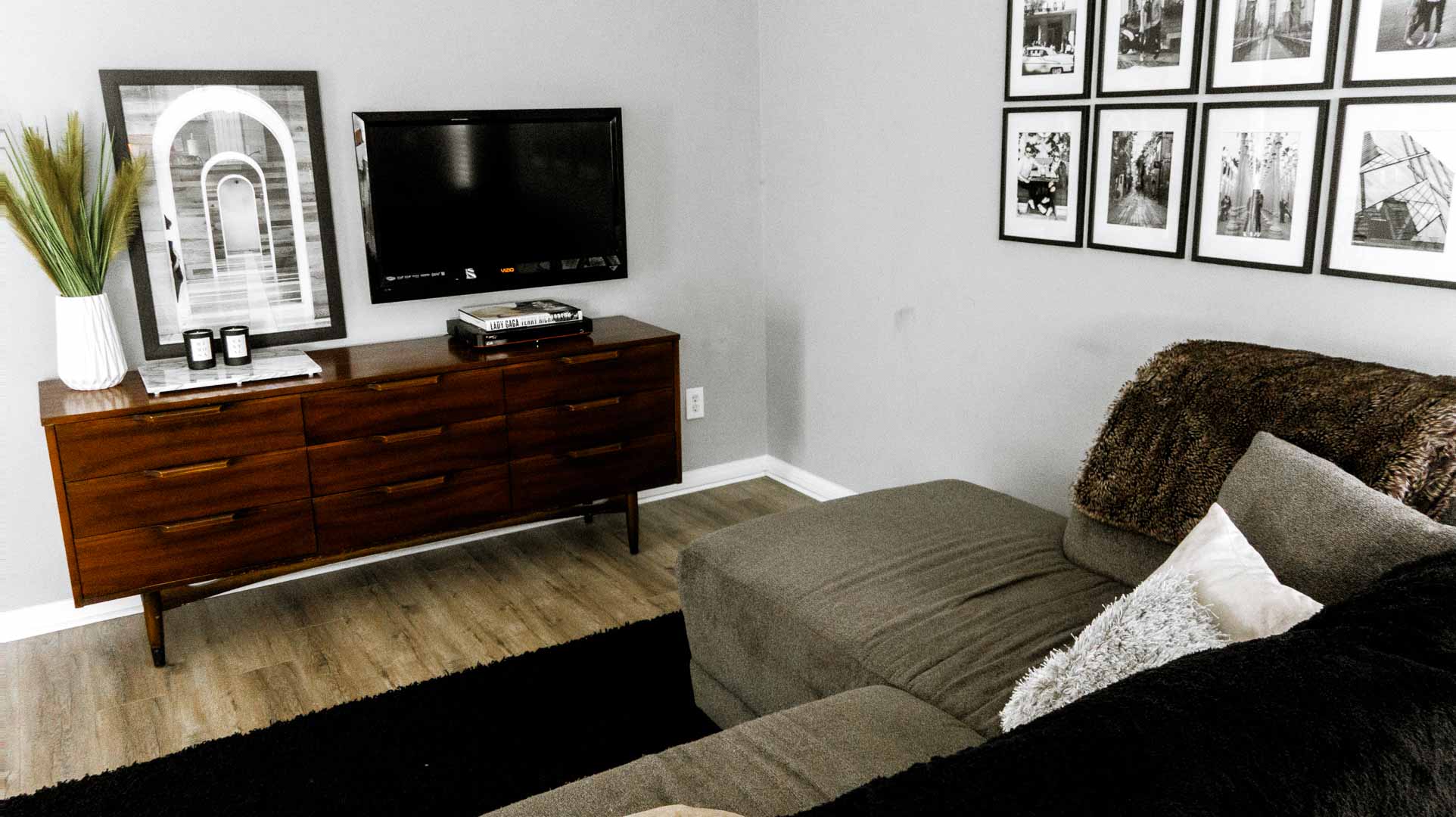 Ok, bear with me.  I know not everyone is open to the idea of "shopping" on CraigsList–BUT we just updated our living room based off of a piece we found listed on there.  Proof that is worth keeping an eye out?  Yes! If you keep an open mind sometimes you can find hidden gems!

When I moved into this house I got a white wooden corner tv stand.  It was adorable but after Ethan and Remi moved in and some time passed it no longer fit our style.  We wanted to give the living room a little makeover–make it more modern/bold and less cottage-like.  We thought some sort of long credenza would work well against the wall in there so we began searching around on CraigsList for a piece we could fix up.  Ethan is a go-getter when it comes to things like this.  (something I am really thankful for) He was totally game to go pick up a piece of furniture and refinish or paint it if we could find something with the right dimensions.  We mentioned it to Ethan's mom, Jan.  Projects like this are also right up her alley and she emailed me a few options she found one day.  One of those links led me to find the listing for the item we ended up buying.  Here is the only photo from the listing: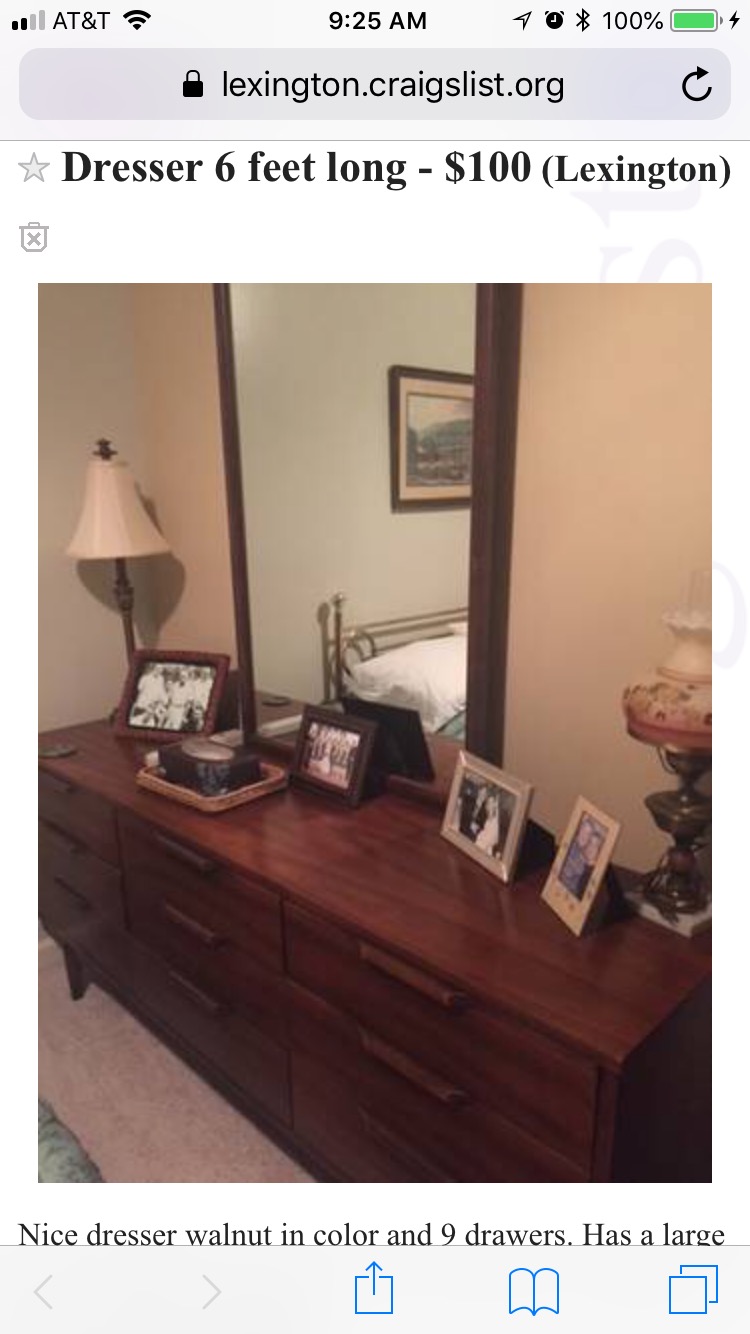 See!  Proof that you have to have some imagination, right???  You could hardly tell anything from this photo.  (I have no idea why no one takes a decent picture to use for their listing on CraigsList, haha.)  But the sizing was right and Ethan offered the owner $60 and he accepted.  We planned to paint it black but when Ethan and his mom and dad went to pick it up, they were pleasantly surprised at what a nice piece of furniture it was.  Solid wood, custom, mid century modern.  So, we ended up just dusting it and giving it a good cleaning and moving it right into the house.  Easy!  Here are some other similar pieces that are available online.  They are all pricey compared to this bargain!
Moving our L-shaped couch towards the credenza and adding a black shag rug helped to modernize the room.  We kept the decor simple and just added a Lady Gaga coffee table book, a faux plant, a photo Ethan took in the Kith store in Miami that we had blown up and some new candles.  We need to give them a moment too–because I am obsessed.  They're made by Brooklyn Candle Studio, are soy and have the MOST chic packaging.  Am I right??  Check them out here.
We already had our sputnik chandelier, black and white gallery wall (see the details on that here), and bar cart area set up.  The credenza and tv mounted to the wall were just the finishing touches!
Hopefully you all get some home inspo from this!  Just remember you can make your decor and furniture fit your style for a really reasonable price if you put a little effort into it.  The concept works perfectly for us since we know this is not our forever home. xx