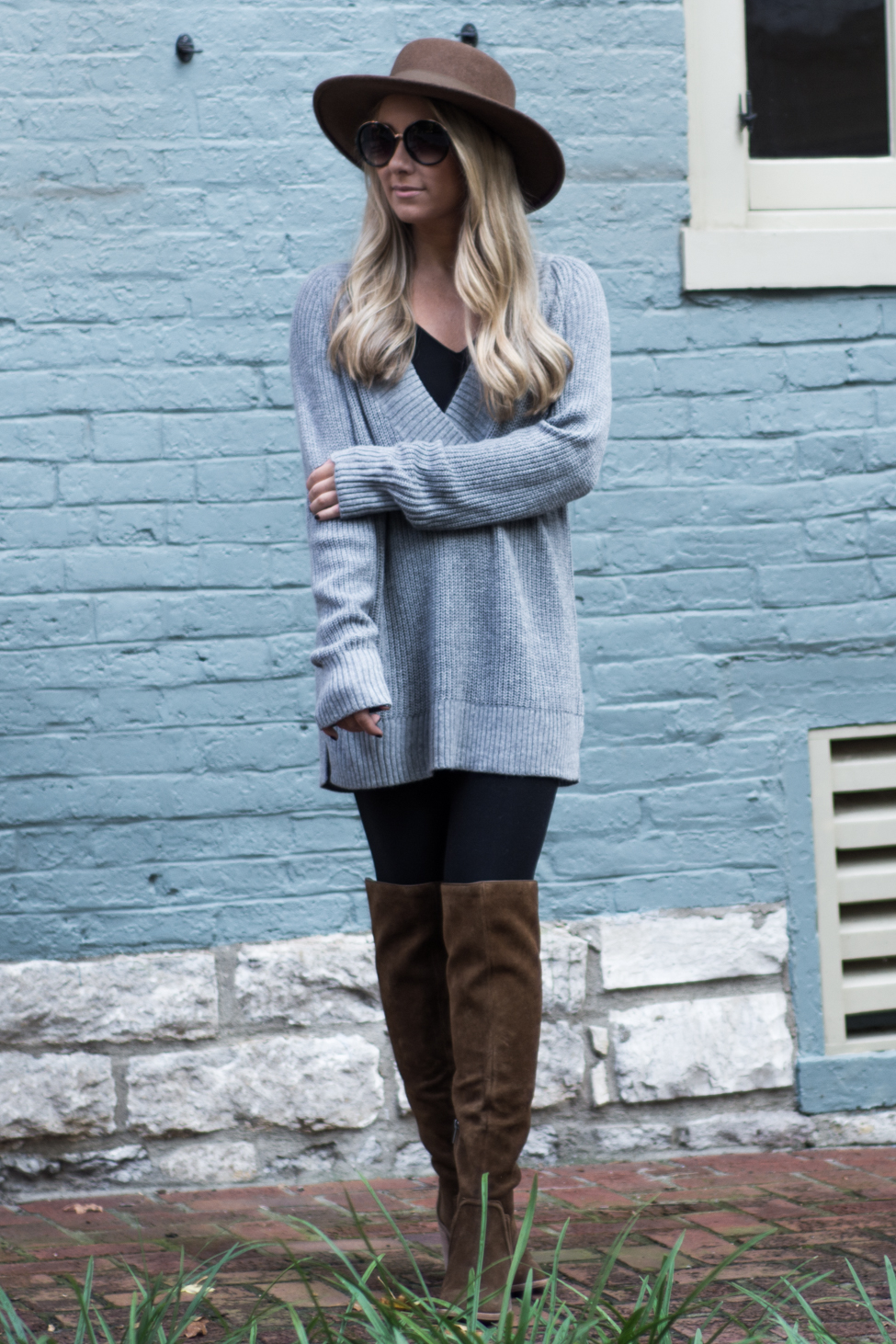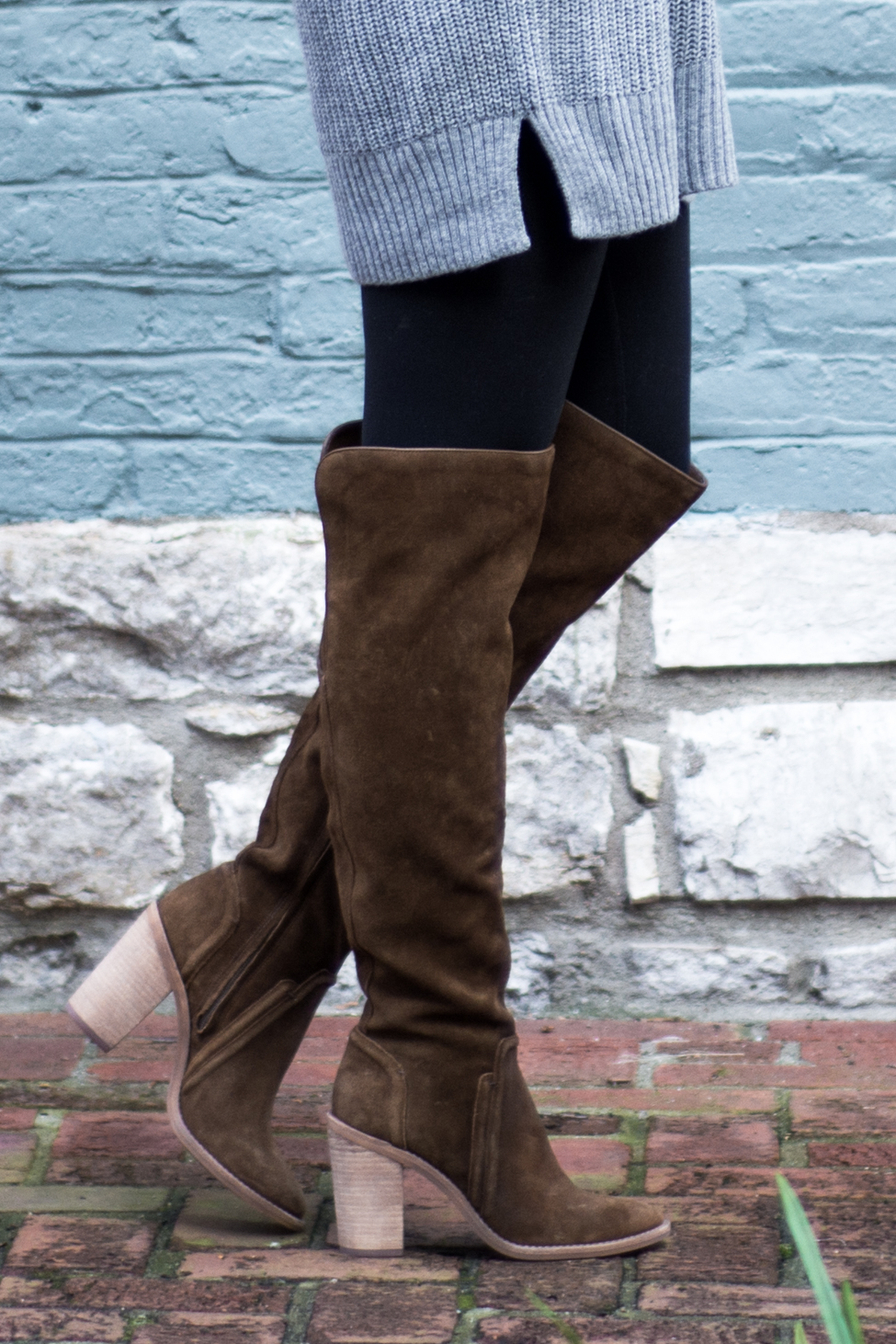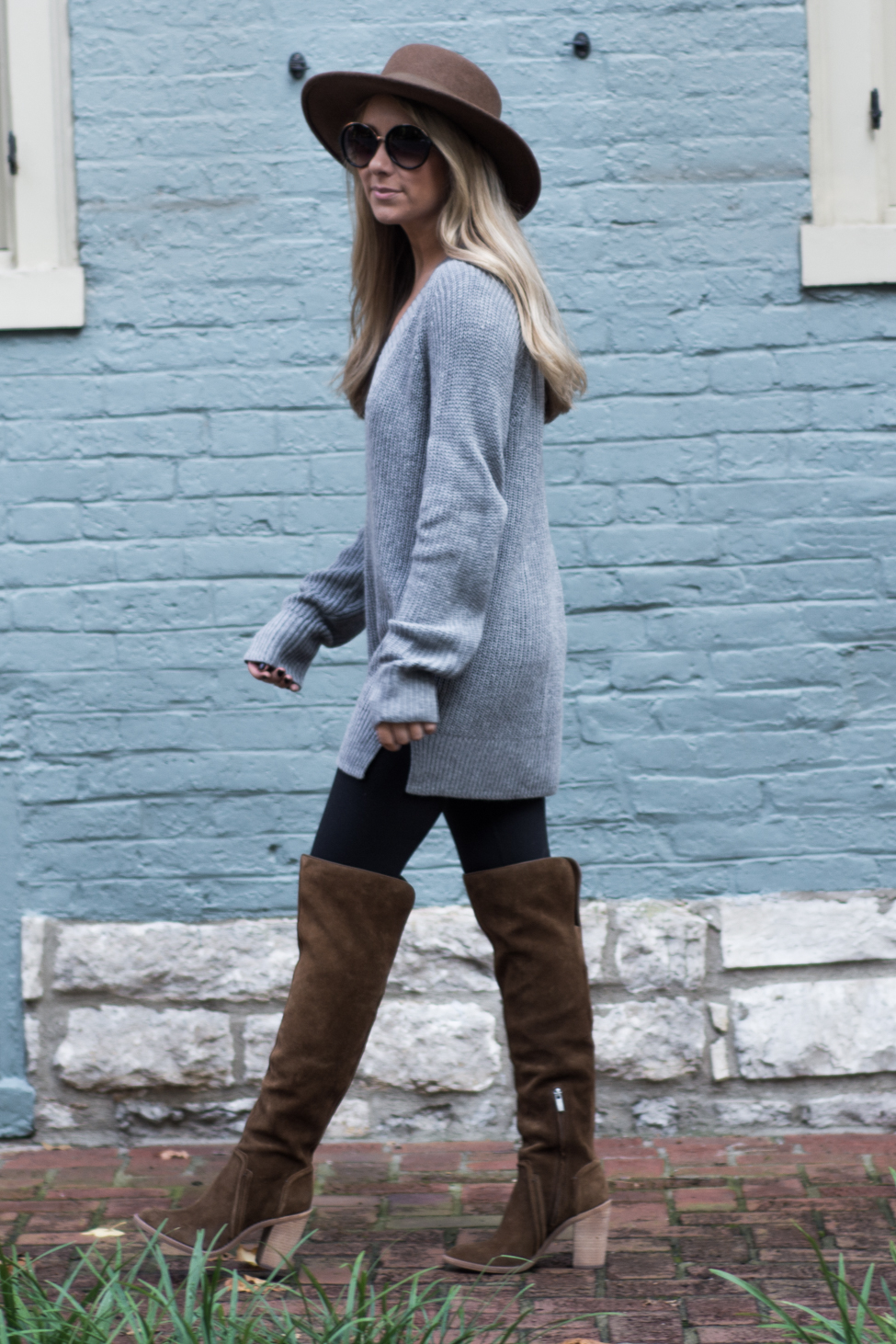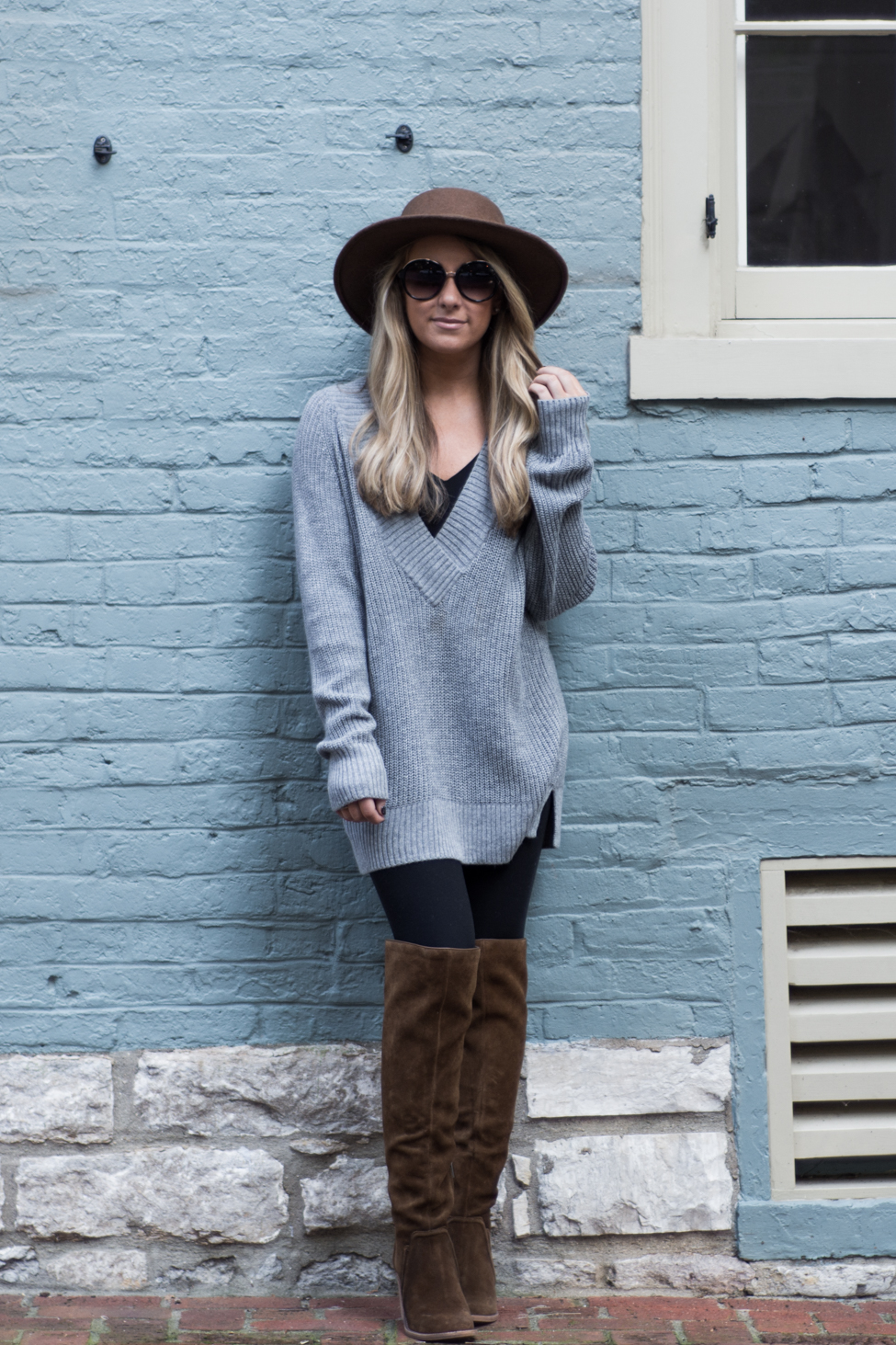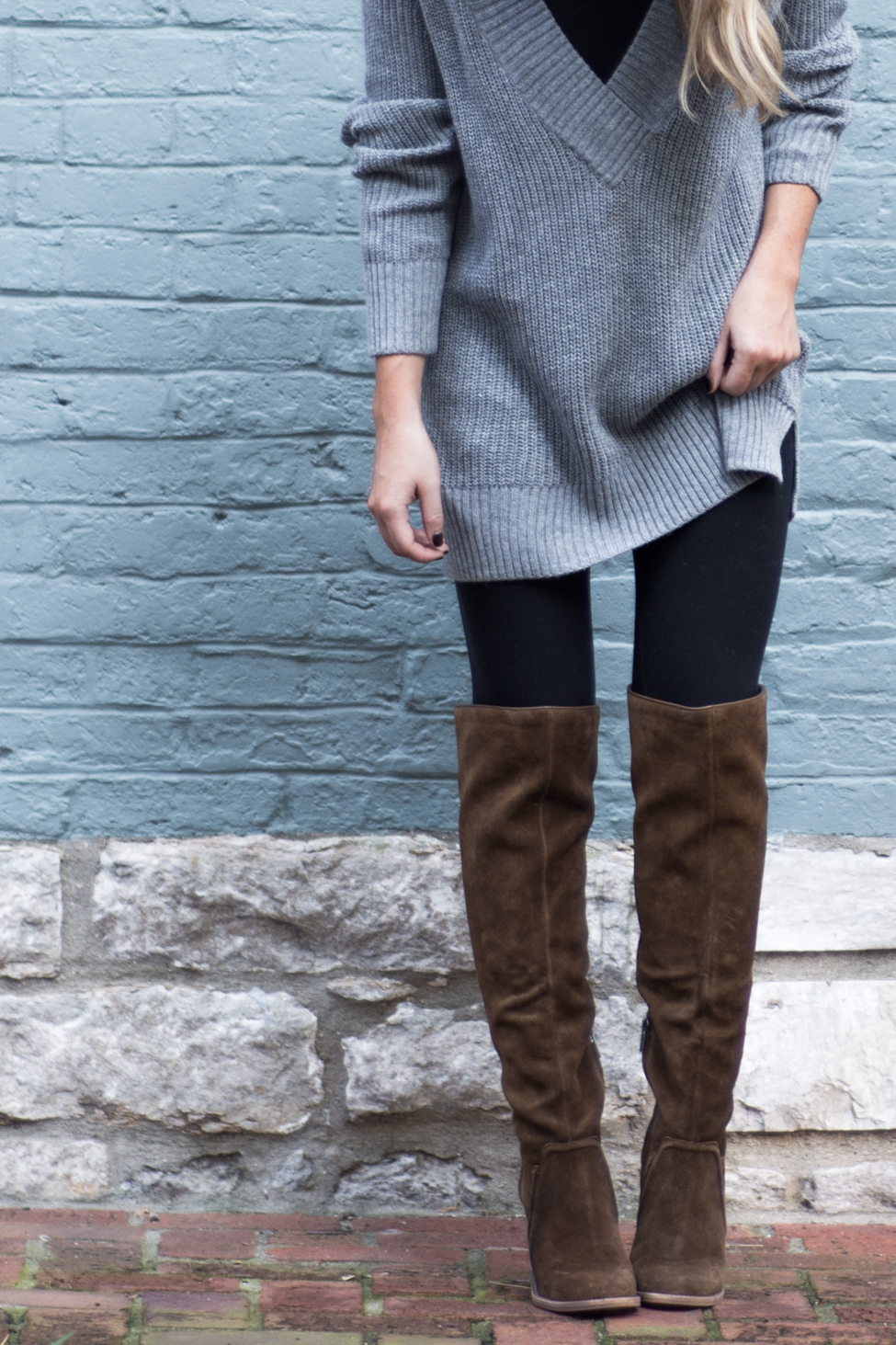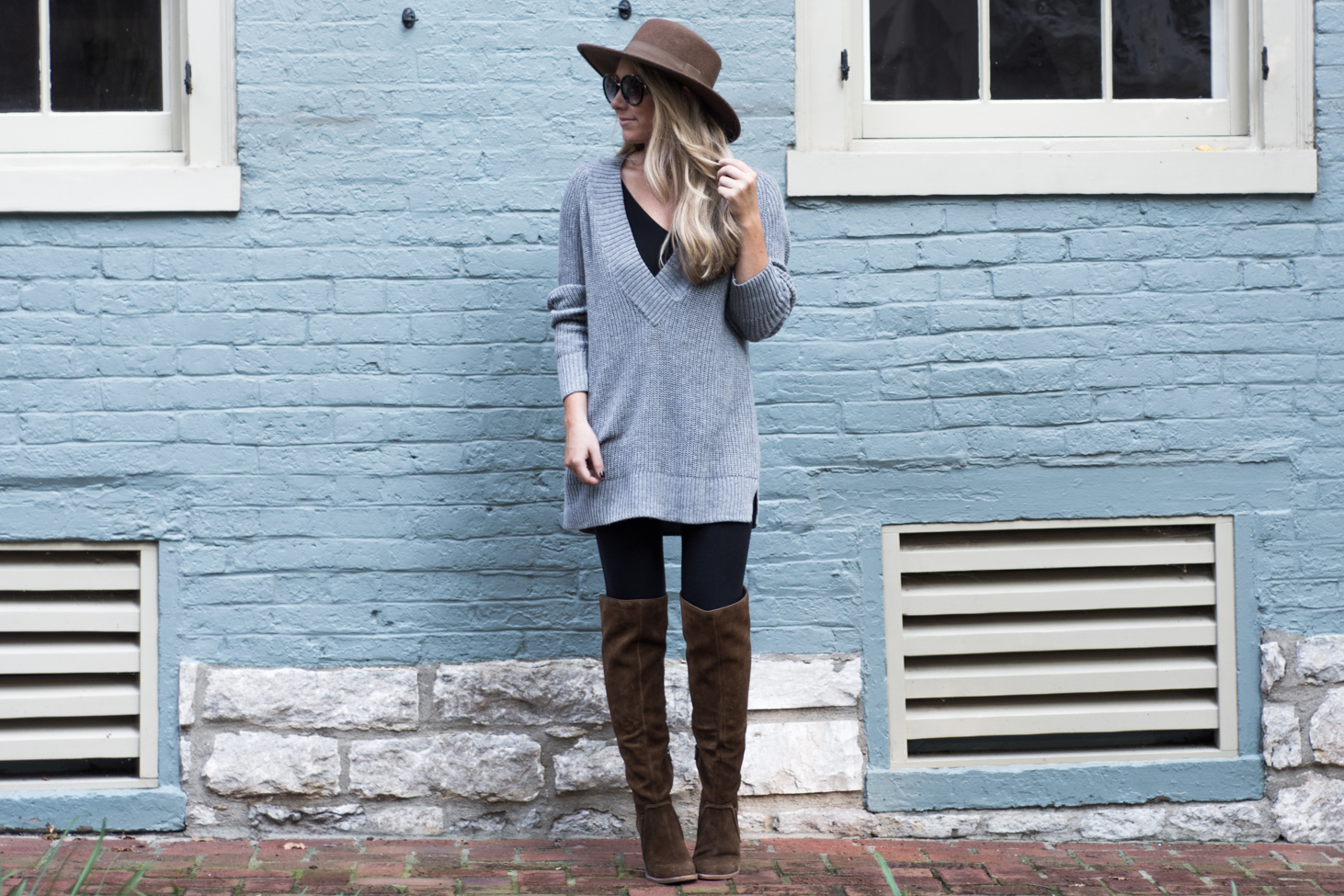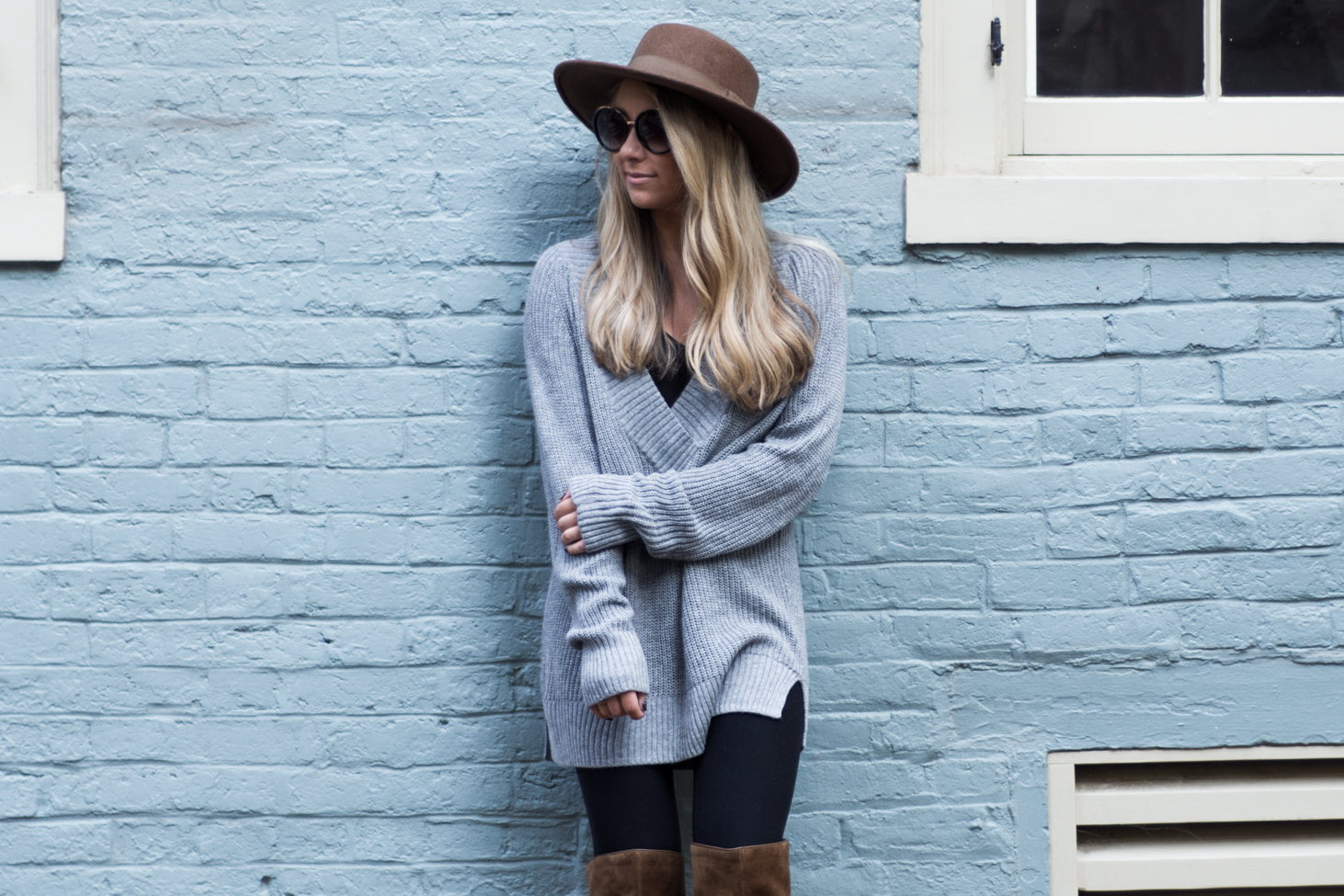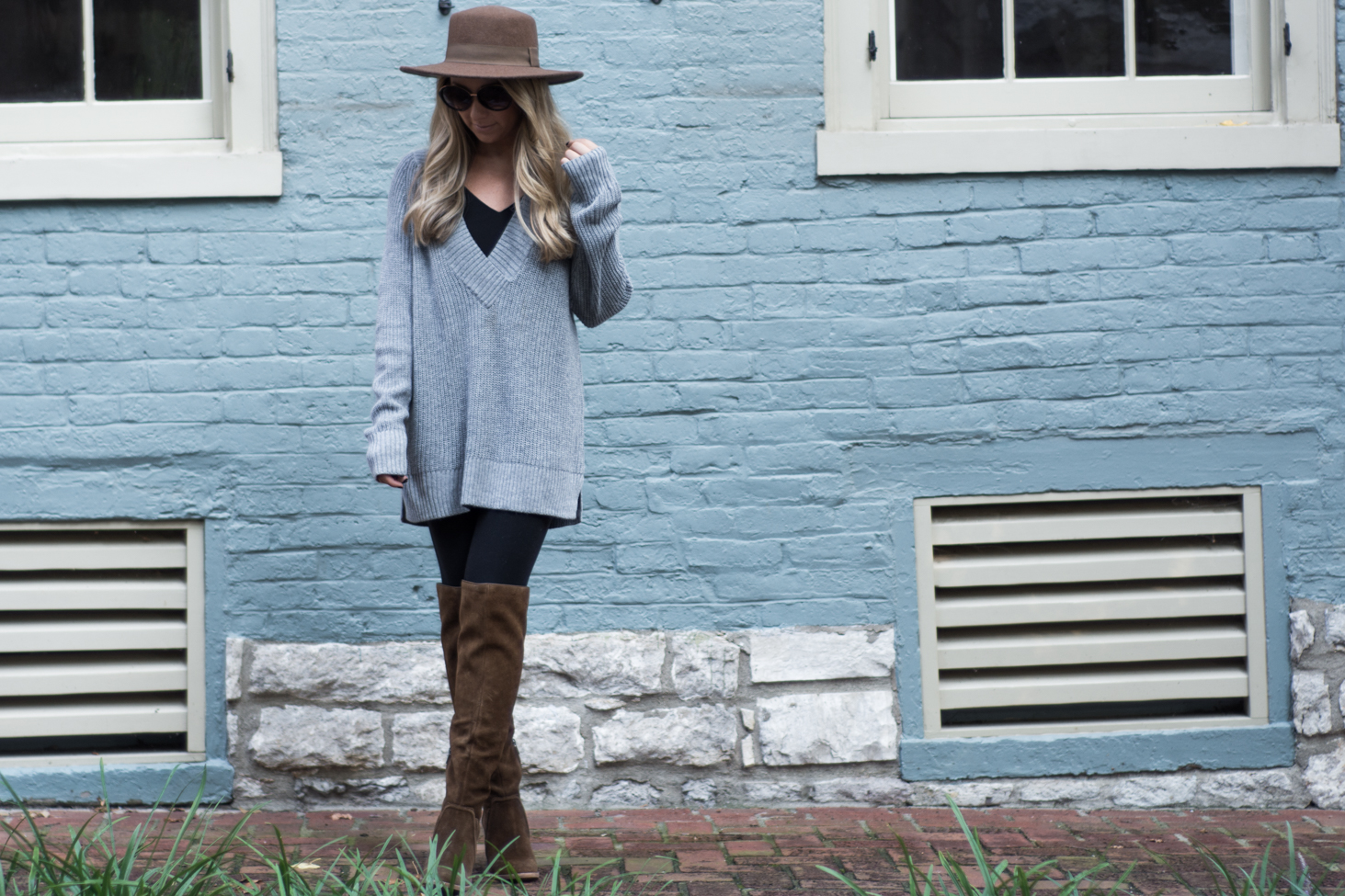 Oversized Sweater Now: $43–After Sale Ends:$52
Leggings Now: $25–After Sale Ends:$48
Vince Camuto Boots Now: $160–After Sale Ends:$240
Hat Now: $29–After Sale Ends:$48
I know it's a tad (ok, wayyyy too hot) this week to actually wear this outfit, BUT have you seen those prices above?  That's why I had to share today!  These items are a part of the Nordstrom Anniversary sale [#NSale]that is going on right now but the prices will go up in just a few days.  If you're anything like me then you live in leggings and boots in the Fall and Winter.  That being said, I always have my eye out for a oversized tunic to pair with them that is not too short or tight so I don't have to fidget with it.  This sweater hits the nail on the head and it's soft too!  I can definitely see me throwing this on for a Friday night date–it will be cute & cozy whether we are going to the movies, to dinner and drinks or out with friends!  I got a size small but I definitely could have gotten an xs and it still would have been plenty big.  Here are a few more tunic options that are also on sale right now:
I tried to include a few pictures so you could see the detail on these boots too since they are such a good buy right now.  The color of mine is Bark Suede.
And side note:  These tanks… if you don't have one [or four] already then you are missing out!  I wear mine during every season– by themselves and as a layering item as seen here.  The sizing is a bit tricky but just go by the sizes in the parathensis on the website.  All of mine are a 4 US (0-2).   I get a regular instead of petite in these.
Sooo, today is my "Friday" because we are leaving bright and early in the morning to go to Asheville.  I have  a 5:45am barre class scheduled before hand too.  Mistake?  Probably.  But I am so behind in the workout department so I figured it was worth a shot.  Wish me luck!