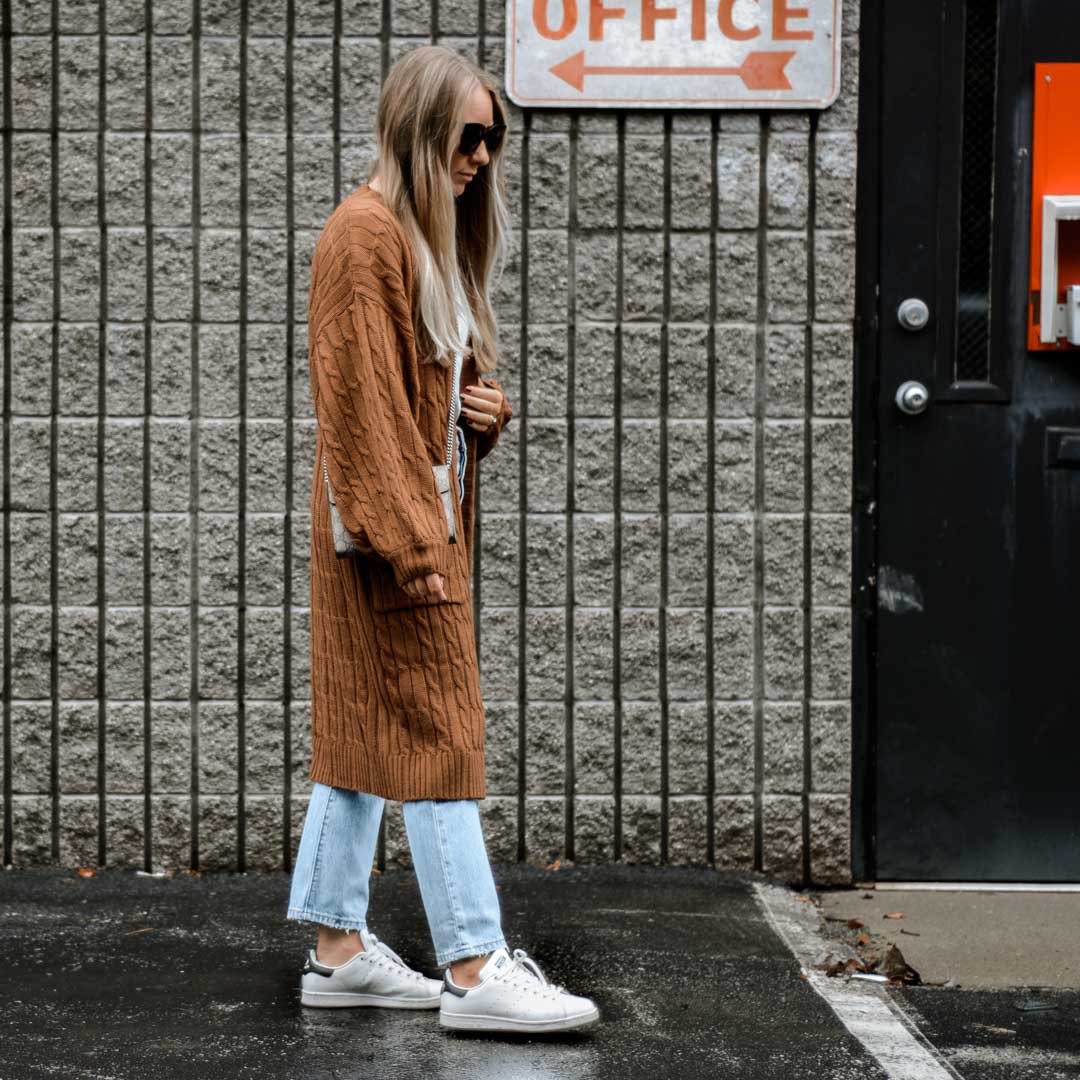 New week, new cardigan…  So into this brown cable knit duster.

I ordered a few (tons) of pieces last week to try out for upcoming events and I couldn't help but add a couple of new fall goodies in there too.  This long cardigan is one and this turtleneck sweater was another.  I got that in both the tan and grey so you will be seeing it soon!
Brown is the color of the season.  V into it!  I want all the copper, chestnut and rust items that I can find.  I love how well it pairs with grey and black and cream!  Neutral heaven!
This cardigan arrived really quickly.  I think this retailer has done an overhaul on their shipping times and it is much appreciated–orders used to take forever to arrive.  [wearing a s/m]
Also important to note.. these jeans and tee are new too.  Catch my try on haul with both on my IG highlight.
I have a hair trial this evening and I am so excited!  Time to nail down a look for the wedding!
Speaking of–  I am going to change my blog posting schedule from now until wedding time.  I will be adding a new post on M,W,F.  I think this will help me to focus on getting all our last minute wedding things completed.  It's getting to be crunch time!  November 10th will be here before we know it.  Daily posts will be back after we tie the knot.  🙂