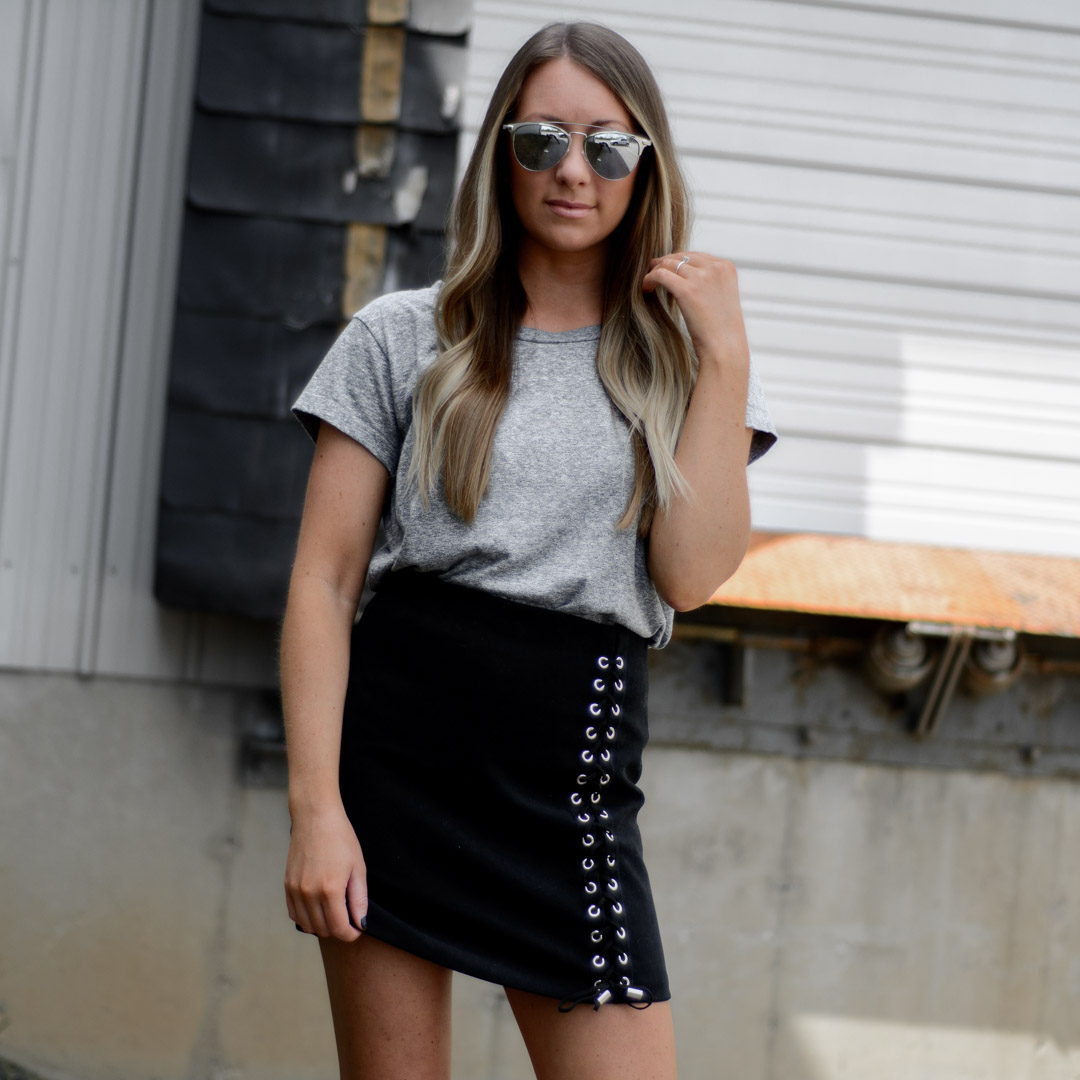 One thing I buy as soon as the weather turns warm each year is sunglasses.  I feel like it is the perfect time to update your accessory game.  This year, I am loving the Nicole Miller Paisley pair.
Now–let's be honest.. I would love to add ALL brand new outfits into my closet each year too.  But that's not super realistic.  I feel like grabbing a fresh pair of sunglasses to add into the mix helps my looks feel updated.  I get excited about reaching for the same skirt I wore last season if I can add some new shades to complete the look.
You all know I am a sucker for neutrals.  LOVE them.  Mirrored sunglasses are the perfect compliment to neutral outfits because they blend in but–still offer a pop of drama!  And bonus, you can dress sunnies like these up or down.  They pair well with anything from a lace dress and heels to a black bathing suit and straw sun hat!  If you are into bright colors, try these in the rose gold or black.
These are definitely coming with me to the beach next month!  Yesssss!
Nicole Miller Sunglasses c/o || Top || Skirt, similar || Sneakers, similar