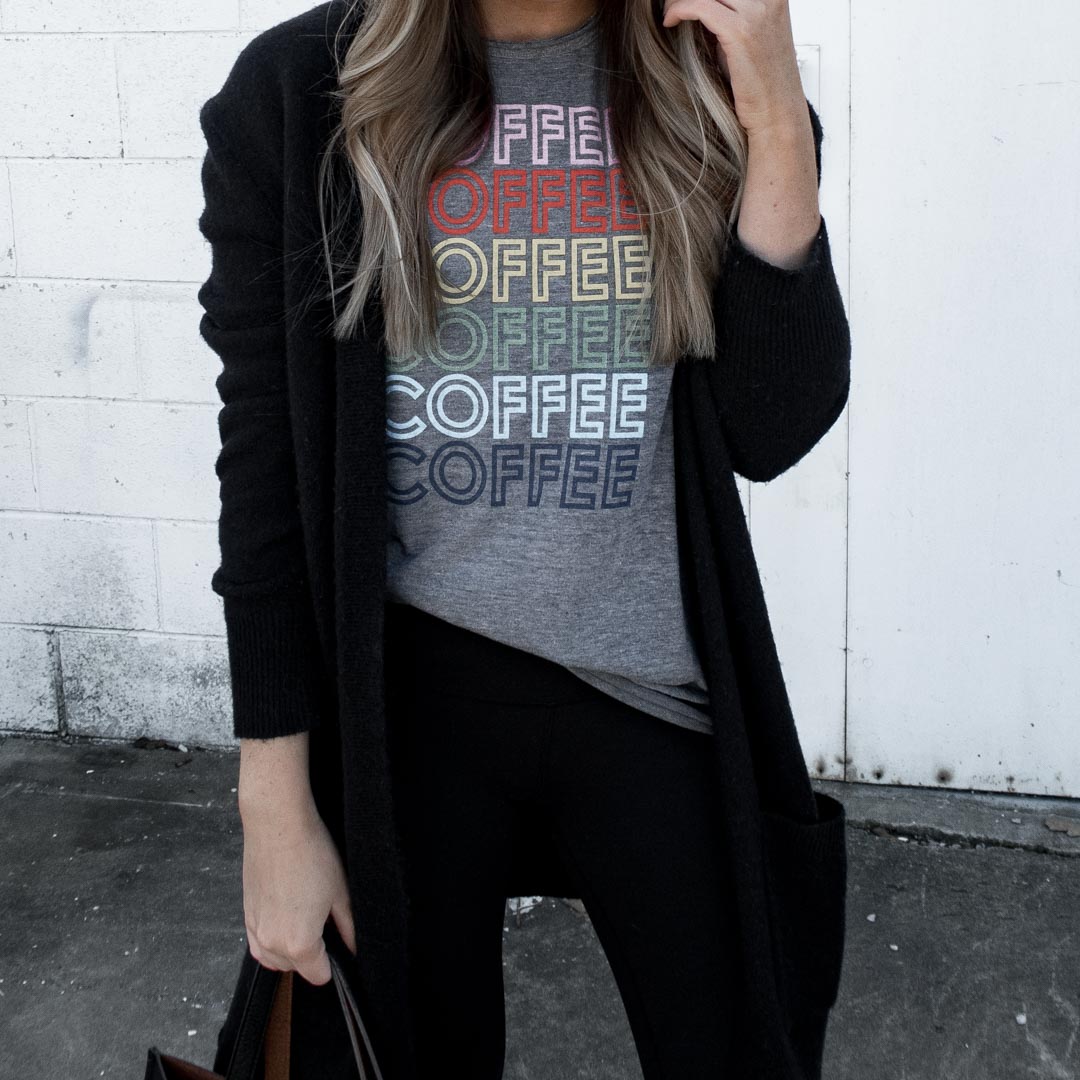 FRIDAY! FRIDAY! We made it to the [almost] weekend! It has taken me a while to get back on track this week after a long weekend of over indulging in Austin, but I'm finally there and ready for a weekend at home with my favorite guy.  I'm celebrating with a v causal outfit.  How cute is this coffee tshirt??
It is just the softest thing!  Since getting it I think I may have slept in it more than actually wearing it out and about.  I love buying casual items that have those dual purposes.  [wearing a m but I have washed and dried it on hot to try and shrink some]
Do you all have these sneakers yet?  If not, get on it.  I wear mine tons and LOVE them.  They come in several colors and the price tag is not bad. [sized down 1/2, wearing a 6.5]
Also, this tote is a must buy.  It's under $50 and reversible.  The best option for a gym/running errands bag.  I have had mine for a few years and it's held up great.  Would make a great gift too!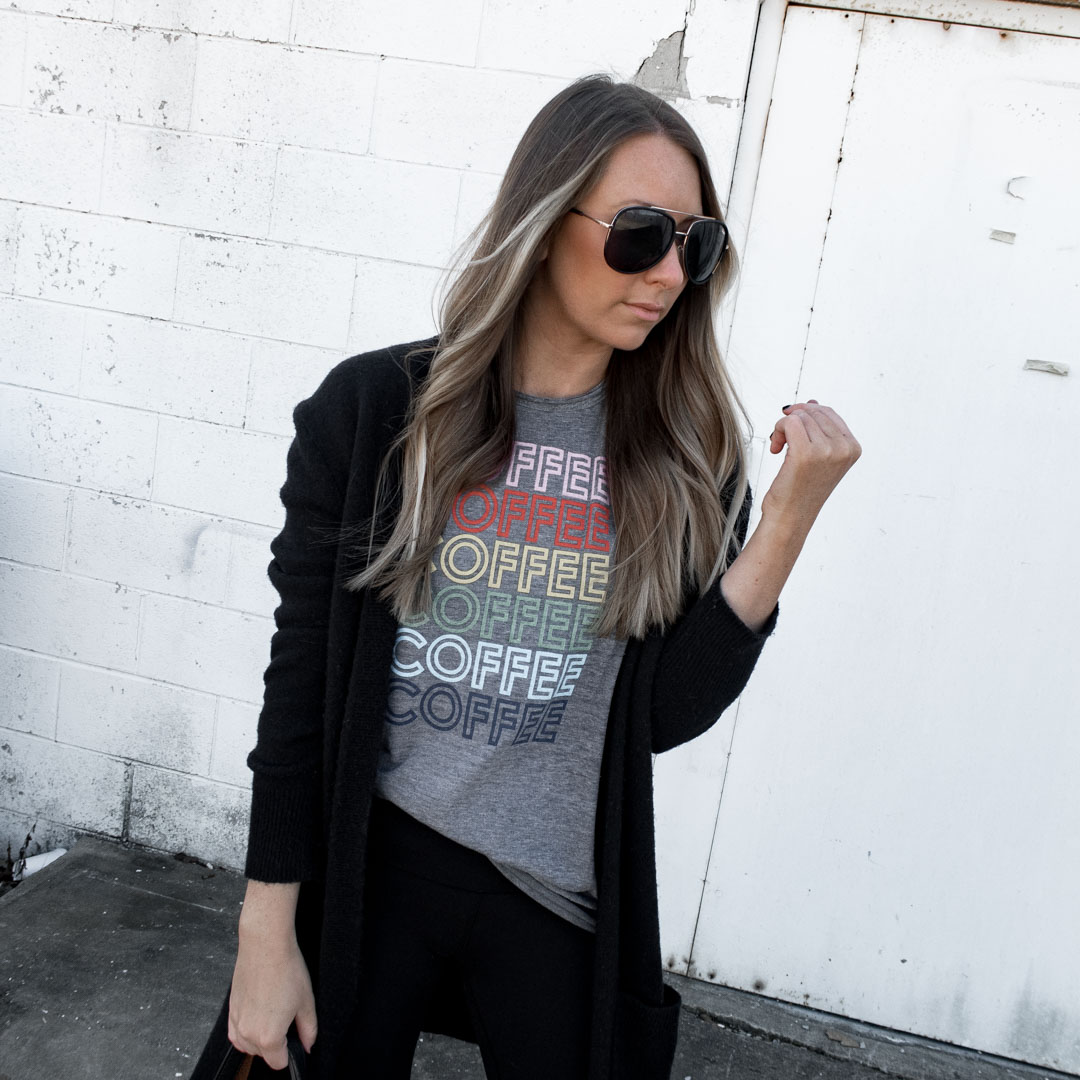 Ever since watching the Oscars (Ethan recorded them for me so I could watch on Monday night after I got home) I have been in the mood to see a movie.  I really want to rent one and chill out on the couch with some wine at some point this weekend.  Movies currently on my watch list:
 – I, Tonya
 – The Post
 – Murder on the Orient Express
 – Big Sick
We did watch Three Billboards Outside Ebbing, Missouri a couple weeks ago and it was really good!  If you haven't watched that one I do suggest it.  And other than that I am just really into my 90210 episodes.  Haha!  I know they are so silly.   I have been watching for what seems like an eternity (the newer season is really long) because I always like to have a show going in Netflix that I can just throw on while I work in the evenings but about mid way through the 4th season I really got into it!
What are you all watching now?  Message me!  I always need things to add to my list!
Cardigan || Tee || Leggings, similar || Sneakers || Tote || Bandana, similar || Sunglasses