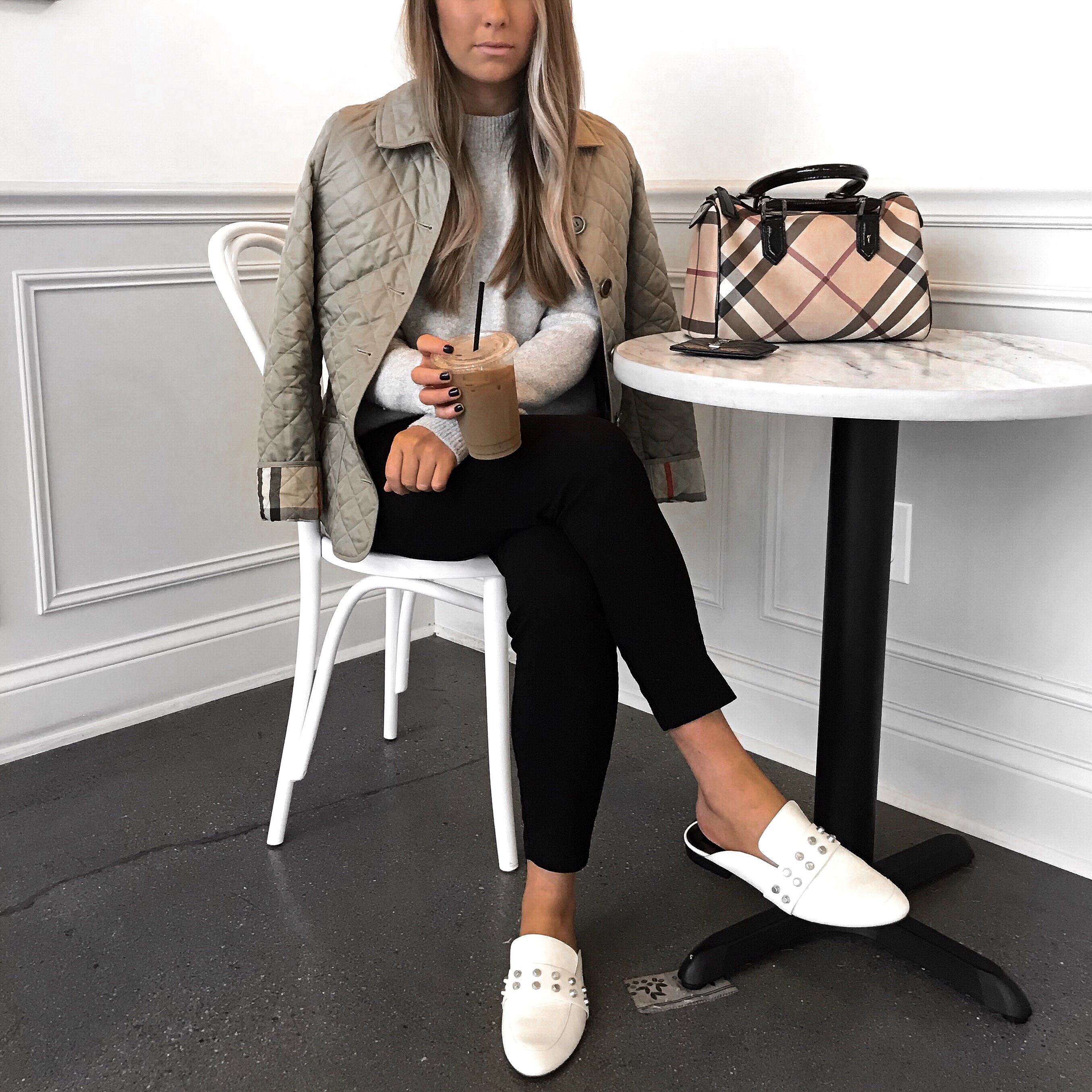 Monday we meet again!  This past weekend went by really quickly.  I wanted to share some deets about my new shoes [obsessed] and give you a little weekend recap.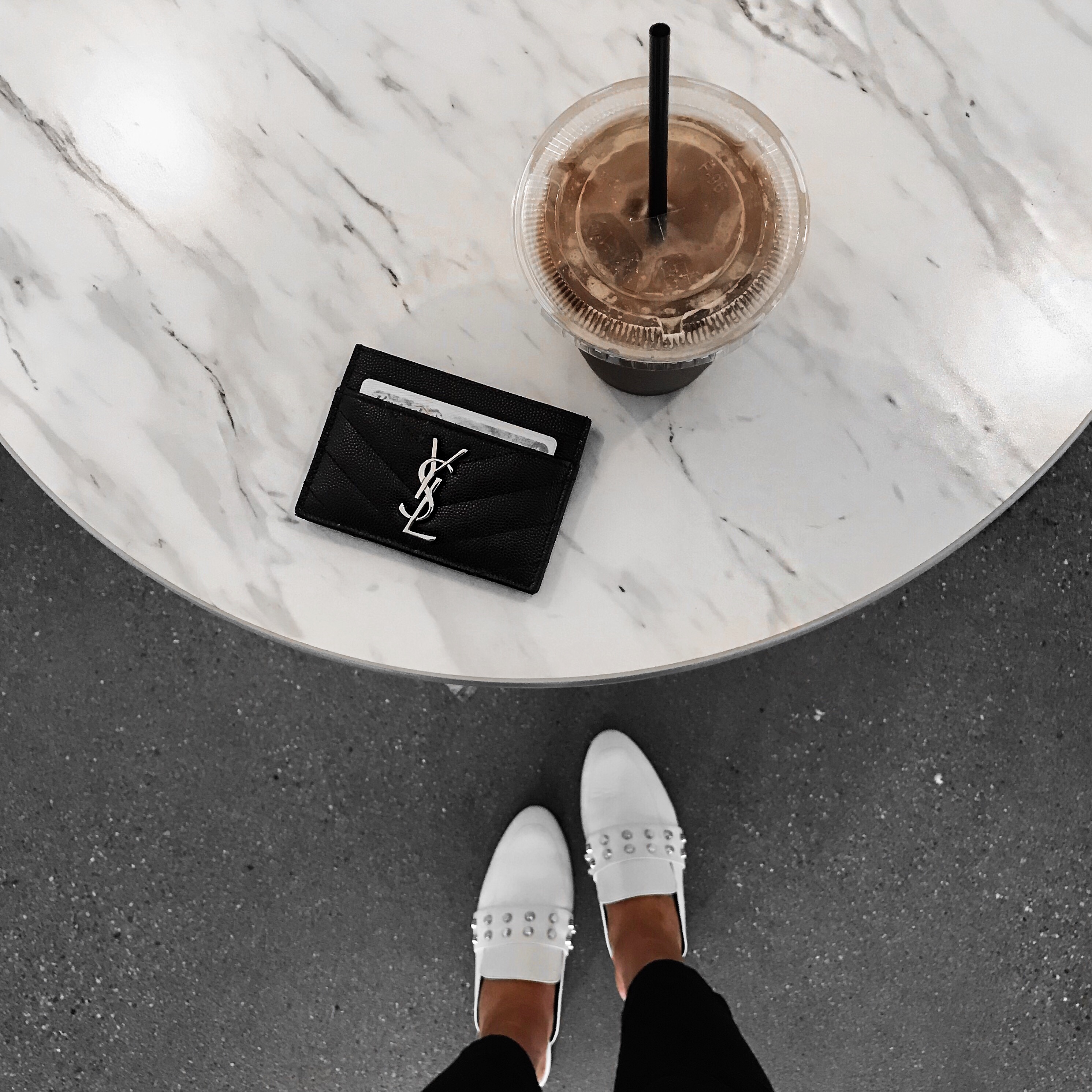 I was in Louisville for part of it celebrating a girlfriends 30th, which was so fun.  We stayed at the Brown Hotel, spent a couple of hours at Louisville Glassworks (such a good idea if you are local and want an activity for a group), went to dinner and got drinks at Proof and walked around looking at the art in the 21c Hotel.  After a brunch yesterday we headed home where I spent a few hours being SUPER lazy.  It felt so good to be home and watching Netflix with Milly. 🙂  Ethan and I went out for a casual dinner and then we did a few things around the house–we have a new light fixture up in the living room now that I love!  I will share soon!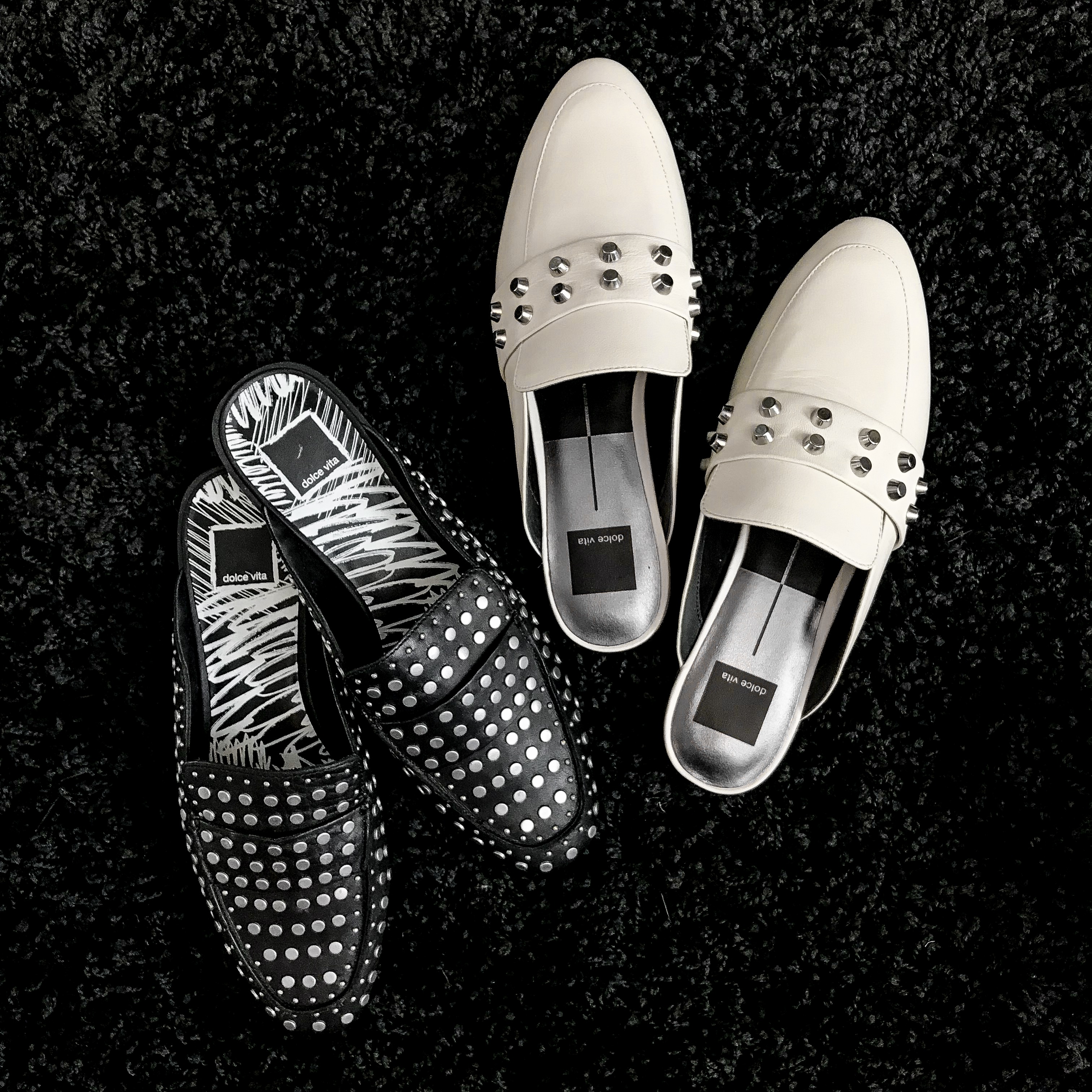 Speaking of the weekend, I wore these shoes the entire time so I wanted to share.  Studded slides are going to be my jam this year.  They give very Gucci vibes without the steep price tag!  I got both of these pairs in on Friday afternoon and I wore them Friday night, Saturday AND Sunday.  They are that good.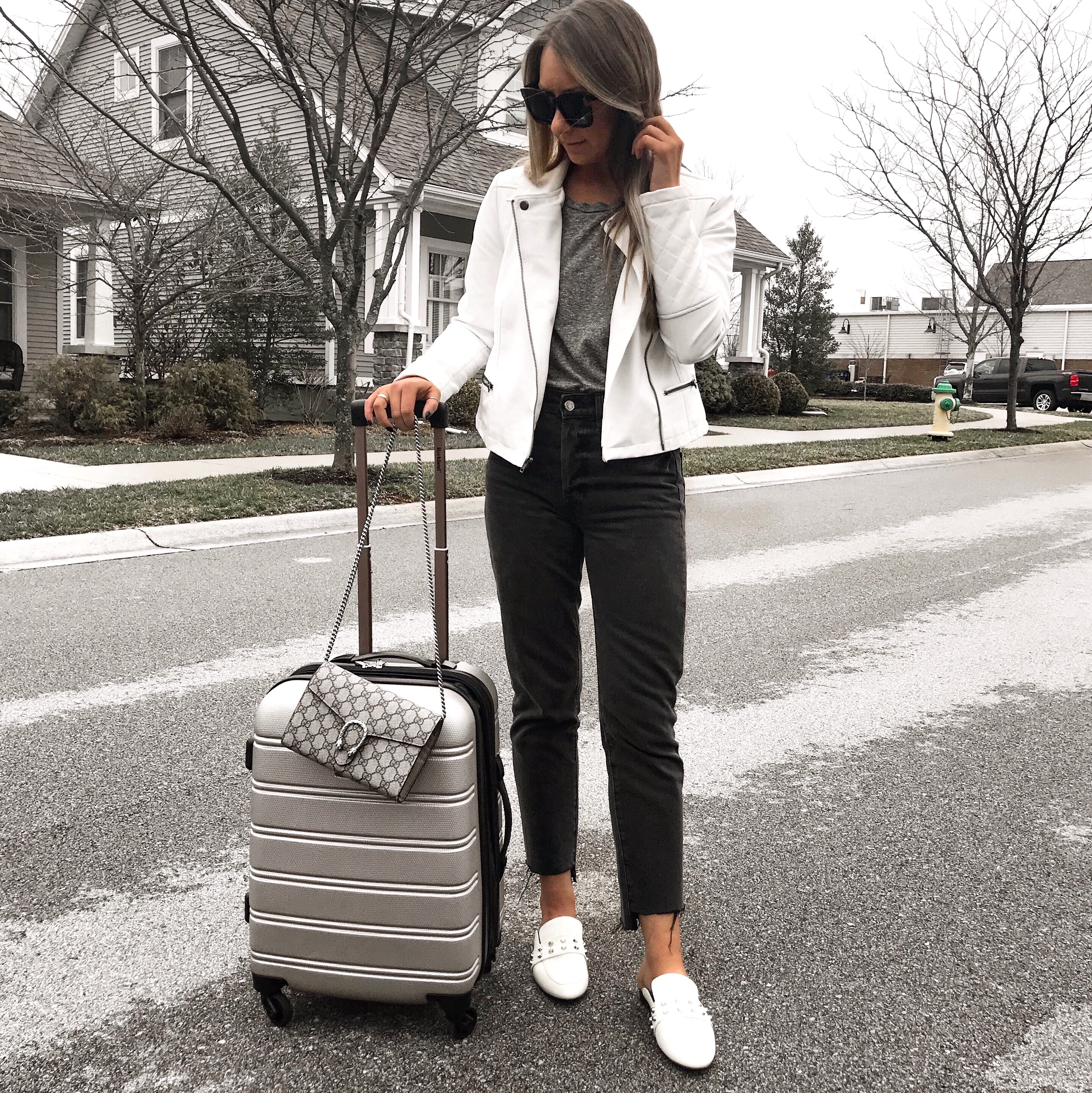 Both are on major sale.  The price is so affordable and they are the perfect transition shoe for this time of year.  They normally retail for $140 but are marked down only because they're styles from last year–so the quality is still there.  My black pair was $50 and the white pair was $30.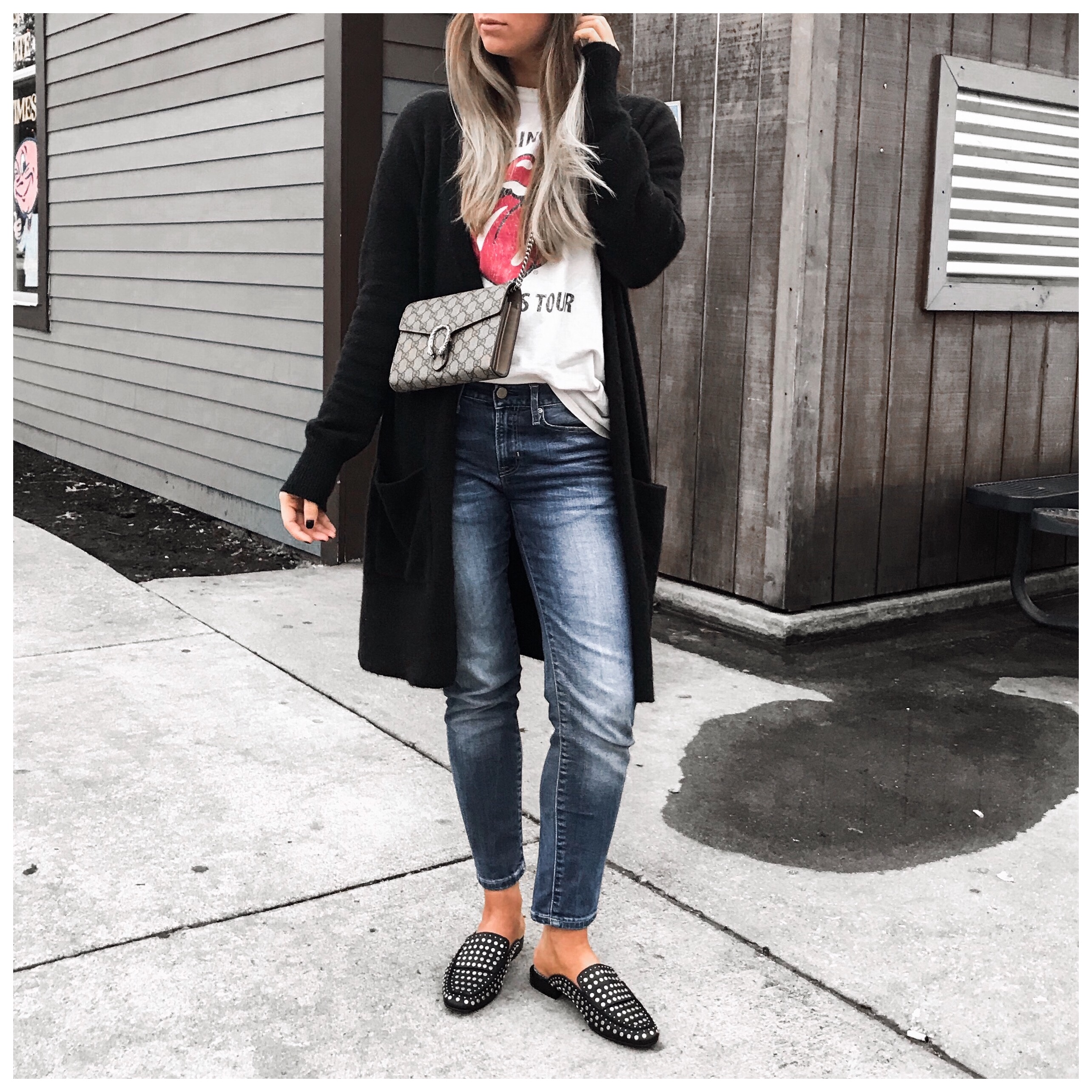 I got both pairs in a size 8 and they fit just how I like them to.  I am normally a 7.5 but I always like my flats and slides a little bigger so they are comfy and not snug.  So, I would say these run true to size.
ps, If you want to shop my outfit details from these pics you can do so here.
I hope you all had a good weekend and are off to a good start to the new week!