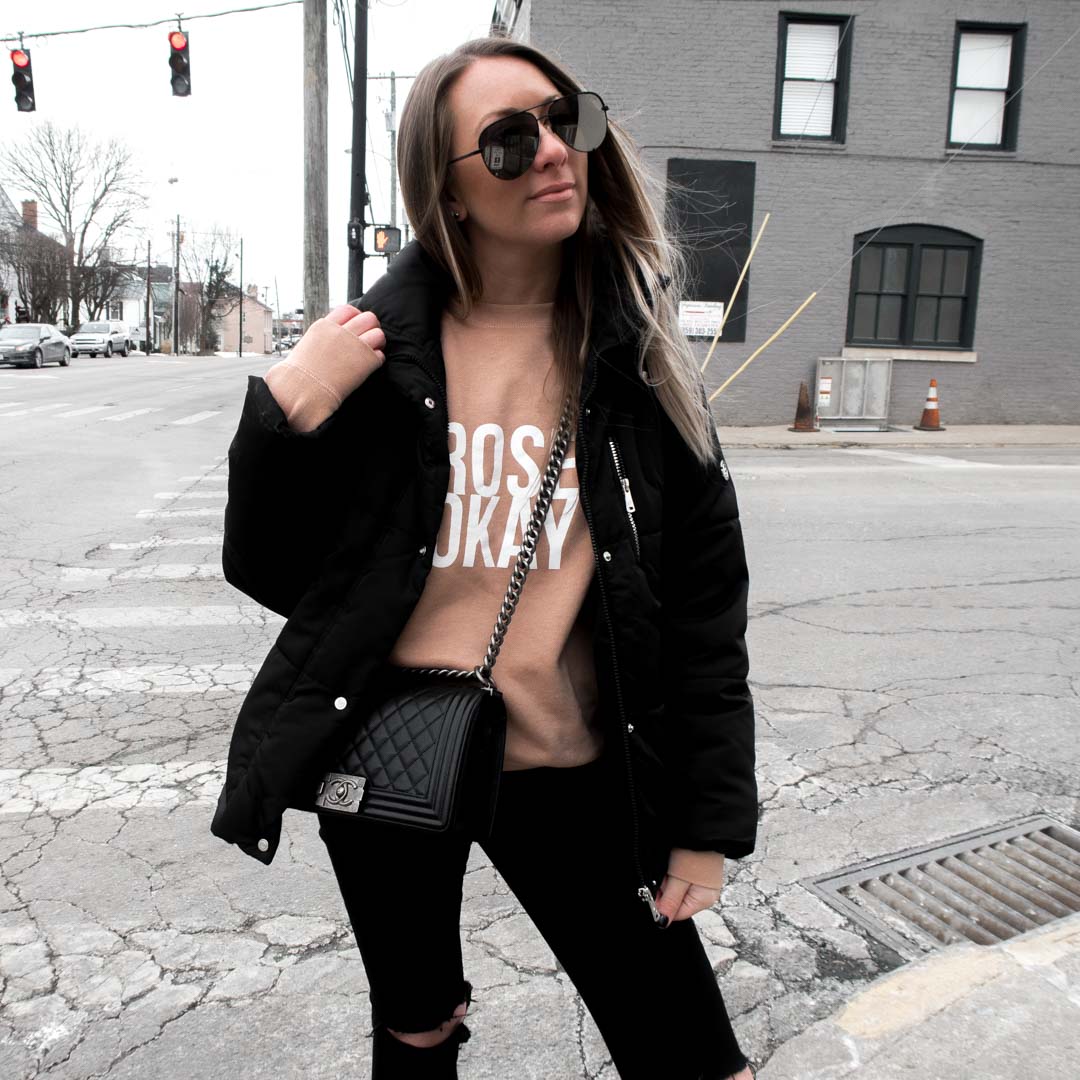 I wore this outfit this past weekend when we met Ethan's fam for brunch and this sweatshirt is one of my favorites so I definitely wanted to share with you all!  How perf that this rosé themed post is falling on the start of a weekend?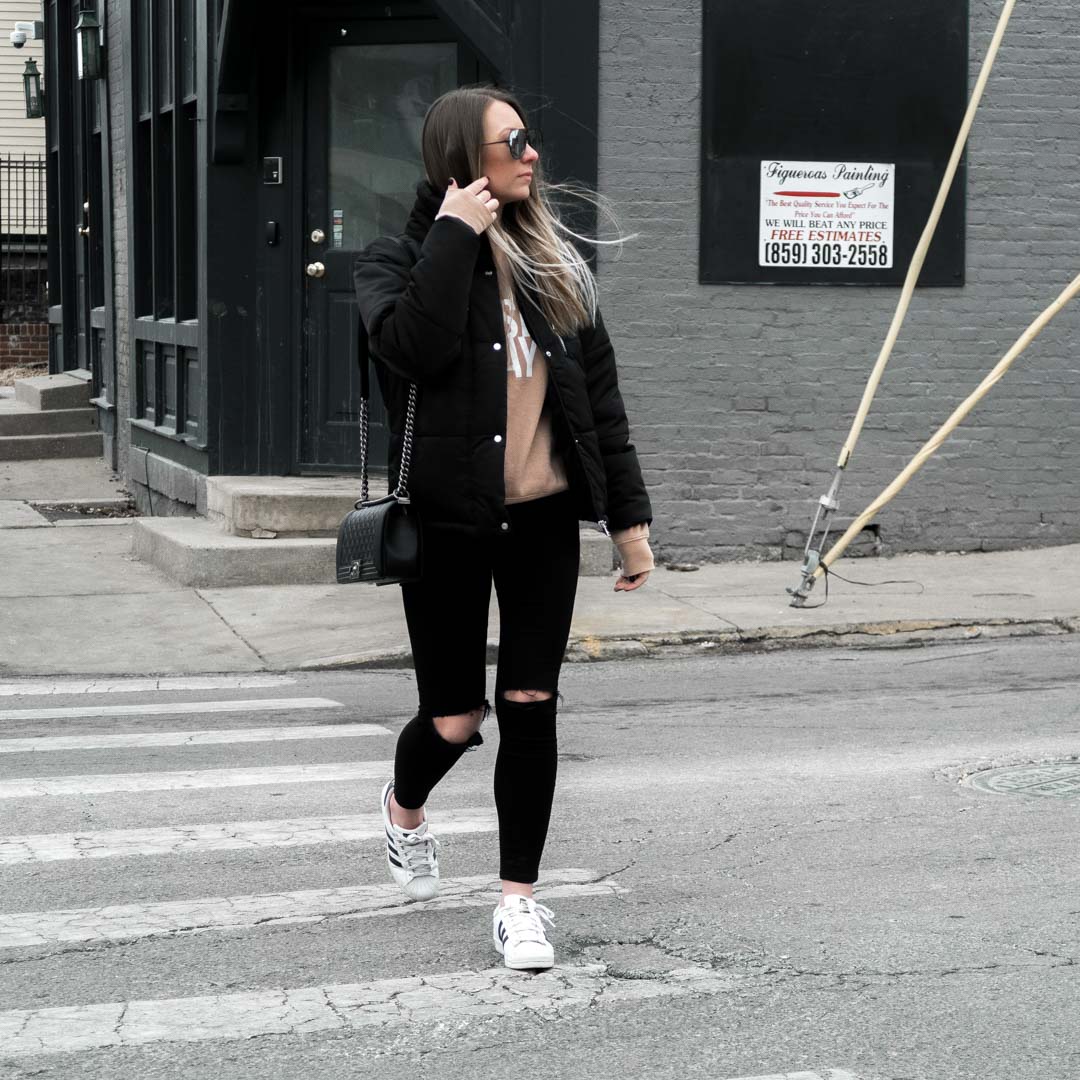 This sweatshirt is by Brunette the Label.  I have come to LOVE their items.  They are cheeky and fun but also higher quality than some graphic print items I have bought in the past.  You all have seen me sport this sweatshirt tons (I can't help but reach for it often) and to be honest this rosé okay one had fallen off my radar.  For some reason, the second I walked into my closet last Saturday it popped back in my mind and I went searching for it and immediately threw it on!  It may be sold out in this nude color but it now also comes in black option and a grey option.  Yay!  [wearing a xs/s]
I couldn't help but round up a few other cheeky wine favorites for you all to shop.  There are some out there right now that are SUCH cuties:
I paired the fun sweatshirt with my staple items–black denim and adidas sneaks.  Highly recommend both!  For the jeans you will want to go one size up–I often wear a 25 but got these in a 26 and they are perfect.  And for the shoes go either one full size down or a size and a half down–I usually wear a 7.5 and I have a pair in a 6.5 and a pair in a 6.  Both work ok for me.
This black coat has been on repeat for me lately too!  It's the perfect material for all the icky weather we have been having because snow and salt wipes off easily and it is water repellant.  I also like that it's not a super snug fitting style.  I can easily fit bigger sweaters and sweatshirts under it without the arms being tight at all.  [wearing xs]
Now, who's craving a glass of rosé and some patio weather?!  Me.  Always.  Duh.  But in the meantime, have a glass indoors instead at 5 o'clock and kick off the weekend.
Coat || Sweatshirt, also found here || Jeans || Sneakers || Handbag, similar || Sunglasses