Sweater || Shorts || Mules similar here & here || Handbag || Sunglasses || Weekend Rings || Thumb Ring
And just like that, I am ready for Fall–and it's all because I found a sweater that I am OBSESSED with.  As soon as I saw this Free People number, I added it to my cart and purchased immediately.  It is so luxe.  The perfect amount of slouch, the amazing soft, velvet-y material and the retro color scheme of the stripes… gives me all sorts of heart eyes!  It's even better in person too. [wearing an xs]
I paired it with my favorite denim shorts and mules here for an evening at our lake house, but I cannot wait to wear it with black jeans and sneakers.  And how cute will it be with a black mini skirt and tall boots?  Dying.
After a recent closet clean out, I took a look at some of the sweaters I kept and am still really excited to wear again this year.  It got me thinking about quality vs quantity.  I want to make sure the sweaters I spend money on this year will be ones that are of substance, ones that I will want to have still around in 2018 and beyond.  This one certainly fits the bill!
Turns out, this is not the only ahh-maze Free People sweater that is out already this year either.  How good are these?!

Ok, now I am ready for weekends with warm lattes and red wine! ha! Who's with me?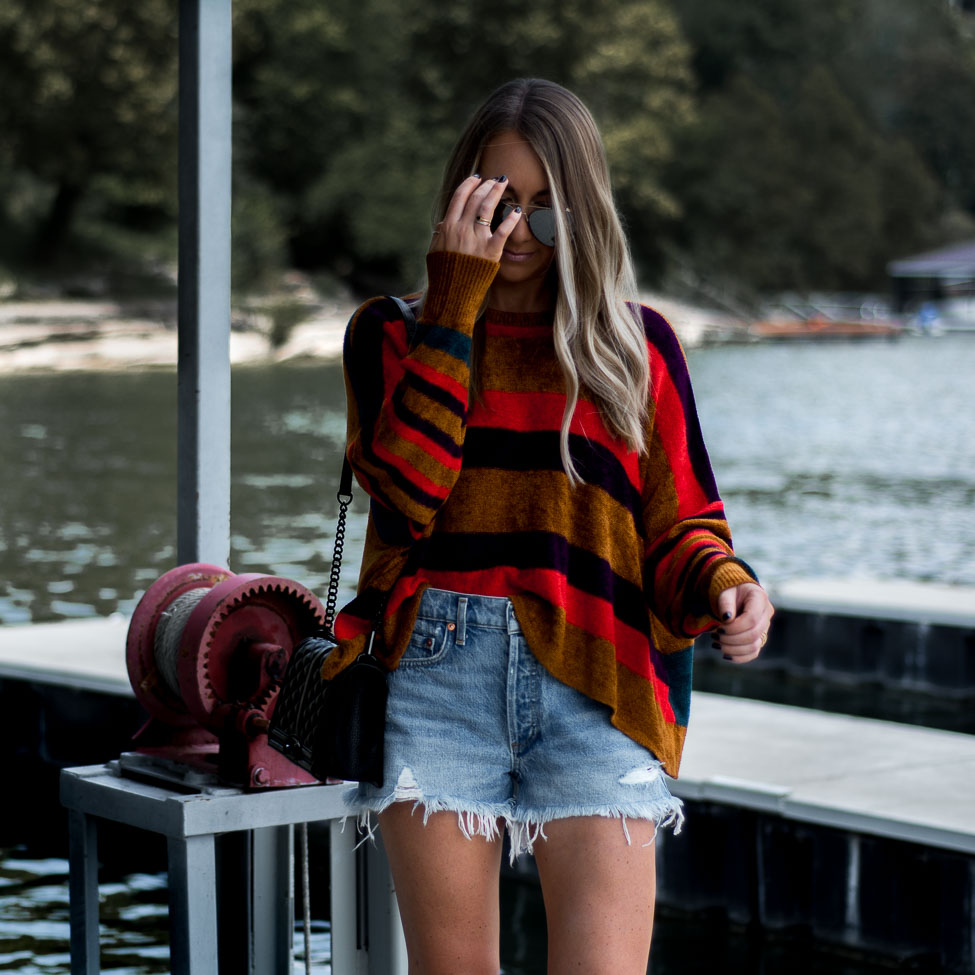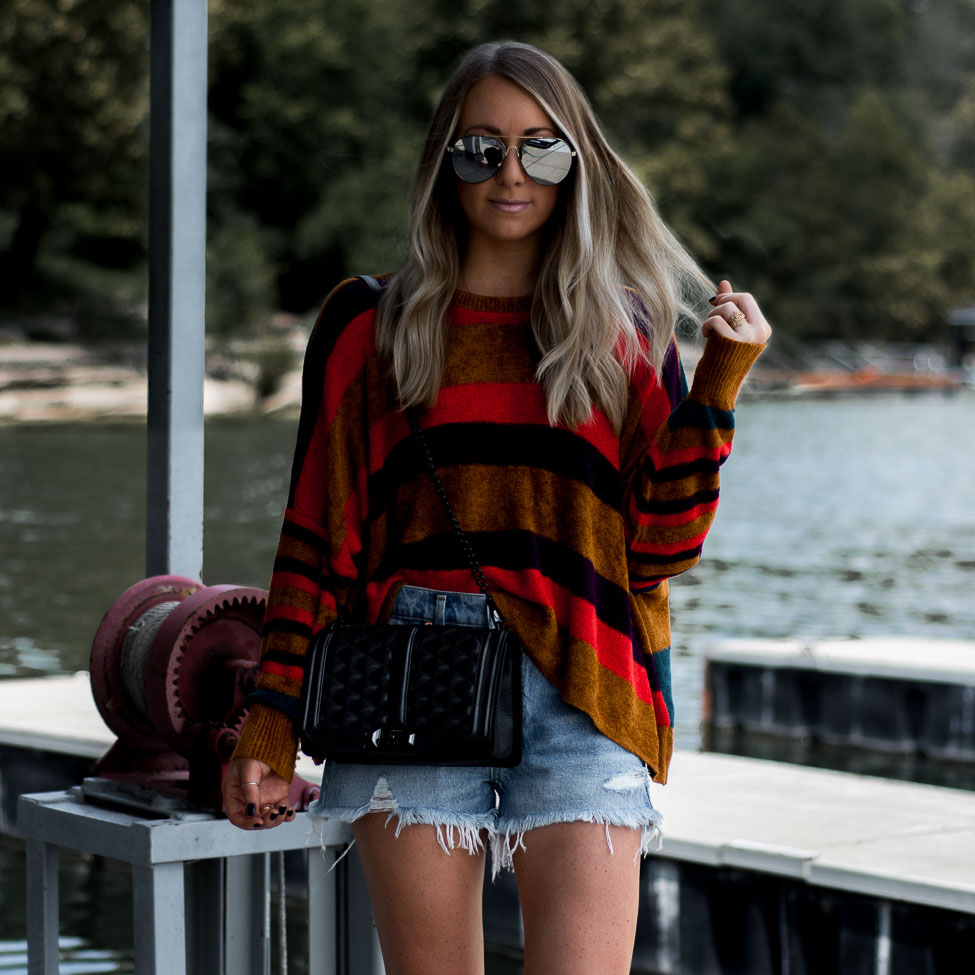 Oh, and ps–totally unrelated but this made me so happy last night so I had to share.  I tried the ClickList service Kroger offers now, the one where you can place and pay for your order online and then select a time to pick it up from the store.  LIFE CHANGER!  I have no idea why I waited this long to give it a try.  (Especially since the grocery puts me in a horrrrible mood.)  It's going to save me so much time, money and stress!  Comparing prices online is so much easier than dodging people in the aisles trying to see the tags and I think I will make less trips this way too because I will get multiple of things that I normally wouldn't because I wanted to avoid carrying it.  Seriously, give it a try and let me know what you think.
Cheers to Hump Day, loves!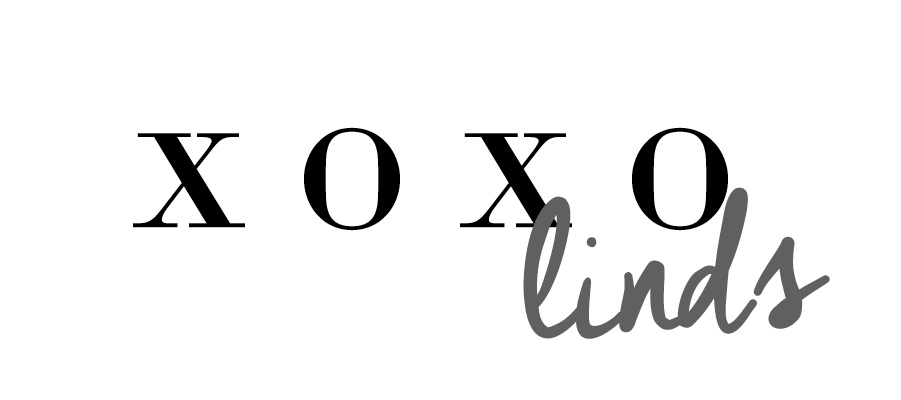 IN COLLABORATION WITH NORDSTROM