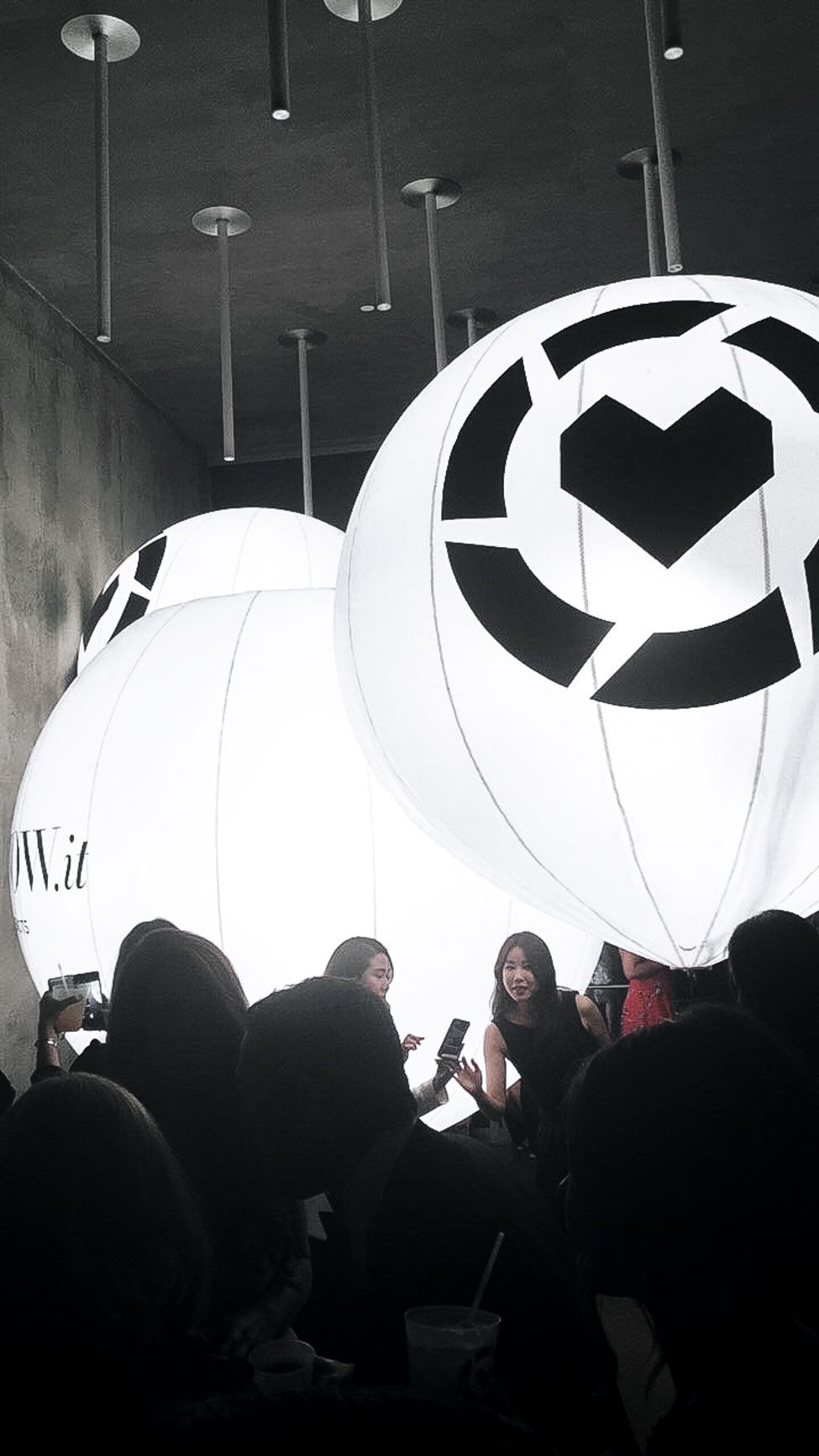 Catch up on Day 1 and Day 2 if you haven't already!
I can't lie I am really happy to be home.  I am in some serious need of some couch cuddling time [& maybe pizza] to recoup from the busy weekend I just had.  Buuuuut, I do want to share Day 3 with you all still becuase we packed so many things in and ended the conference with a bang!
The morning started off with a quick breakfast from the Nobu restaurant that was located in our hotel and was followed by a trip up to the Brand Meeting Hall.  rewardStyle does a great job of making the brands that attend the conference available to chat with.  One of the ways they do this is by gathering all the brands in a room together and allowing them to set up their own booth.  Then we are able to walk around and have a conversation with their reps and get to know their mission a little better while viewing some of their currently available items or new product.  This is one of my favorite parts of the conference because while I do love to work with brands on WW, I always want to make sure they are a good fit for both me and my readers.
Another way we are able to connect to brands while at the conference, is my having quick sit down meetings with them and a rewardStyle employee.  This allows for a better chance to explain what sort of blog Weekend Wishing is and hear what plans they have in the coming months for their retail lines, events & marketing.  I had a few of those before and after lunch.  && speaking of….
Lunch was pretty amaze.  Topshop hosted a gorgeous garden lunch for us in the courtyard of the hotel.  The food was excellent, the table scape was so pretty and the flower wall provided a great backdrop for photos.  Can you imagine how many bloggers wanted a pic snapped?  Haha!  It's great becuase for once it's the norm to take a photo of your food before you even have a bite and no one minds when you need a few trys before getting your hair to look right in the wind when getting your #ootd shot!
In the afternoon, I had a chance to listen to Rachel Parcell speak.  She was interviewed about her life, her Pink Peonies blog, & her clothing line.  I had seen her outside of the hotel the day before becuase she was snapping photos in the same location that we were and she was so kind.  We chatted with her for a few minutes and she just came across very real, humble and sweet so I was excited to hear her talk.  It was so inspirational to hear the ways that she has grown her business and get advice from her.
Afterwards it was time to go up and change and prep for the finale party!  This was probably the most anticipated event of the conference becuase we were celebrating the launch of the LTK app.  The party was black tie optional this year and at a different location than the hotel.
I got together with Torey of Torey's Treasures, Brittany of Loverly Grey & Molly of Molly's Musings to grab a glass of wine and snap some photos.  Molly is not only a great blogger but also a talented photographer and she was kind enough to take these photos and send them to me so I could share with you all!
My dress is a complete steal.  I considered buying it for an event last year and ended up passing so when I saw it was still available before my trip I ordered it right up!  It's even on sale now.  I just thought… how often do you get to dress like an actual disco ball?? Right?  The lower back is really cute too.  I paired mine with very simple and neutral shoes since the dress steals the show all on it's own.  [wearing an xs]
Dress || Heels, similar option here
rewardStyle coordinated busses to pick us up and take us to the event.  The party actually took place in a few different locations!   We had drinks up on an outside patio to start off the night and it was so pretty to be able to see the city.  Then they moved the crowd into a downstairs room that included a few huge LTK balloons!  Later on we were having a drink and dancing right outside when suddenly a drum line appeared and performed right in front of us!  It was amazing.  And then they motioned for us to follow and turned and started walking to our next location.  We ended the night dancing the night away [my feet are literally still numb in parts] in an outdoor location with a killer song list.  && side note:  Caroline of Currently Caro is just as big of a Bravo Tv fan as I am, so we got to go chat with Juliet Angus of Ladies of London because she was also attending the conference and she was SOOO great!
I know these posts have been a little lengthy–sorry!  But I really wanted to share my experience with you all since it was one I was very excited about myself.  I felt VERY thankful to be invited to the conference and I think it was so worth it to attend!  I learned a lot, met some wonderful girls & came back [exhausted] but certainly more motivated to make WW an even greater place for you all to visit!