Blank NYC Leather Moto Jacket [on major SALE!] || Graphic Sweatshirt || Topshop Jeans || Adidas Stan Smith Sneaks [size down] || Choker || Gucci Bag || Fur Pom Pom || Quay Sunglasses
I wore this look to dinner this past Saturday and I loved it so much that I put it back on on Sunday and we shot it so I could share with you all!  We went to our favorite pizza place to split a capicoal, cherry tomato & goat cheese pizza and have a sour beer and this look was perfect.
First off, I can't say enough great things about this faux leather jacket you all!  I got mine during the Nordstrom Anniversary sale this past summer and I have actually worn it lots & lots since.  It's the perfect piece for layering.  The quality is SO good for the price point–you'd never know it was under $100 if you saw it in person.  And the best news is that now it's on sale too!  Sizes will go fast so don't wait to snag one!  FYI, there are also 3 other color options.  [wearing an xs]
I know this sweatshirt is not appropriate for every event—but how cute?  "This wine is making me awesome"?!  I couldn't resist.  (Even though when I pulled it out of the box Ethan just looked at me and said …really??? with an eye roll haha!) [wearing an xs/s]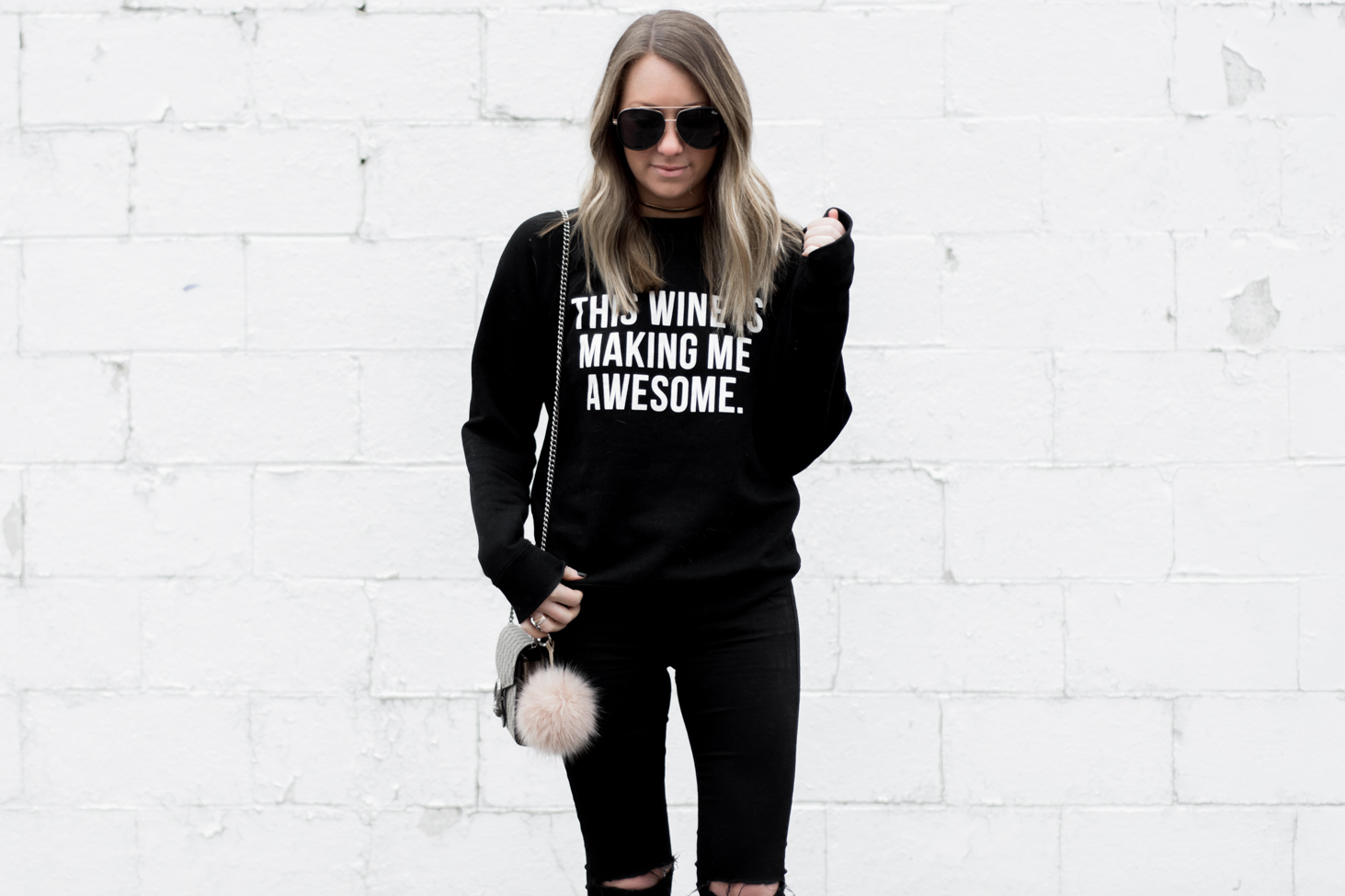 Are you all as obsessed with the choker trend as I am?  I wear mine all.  the.  time.  This one is under $5.  Seriously!  It's turned out to be such a good buy.  I got mine in the summer but the exact one is still available!  I should probably order a silver one actually…  I also just ordered this satin one in the mauve color.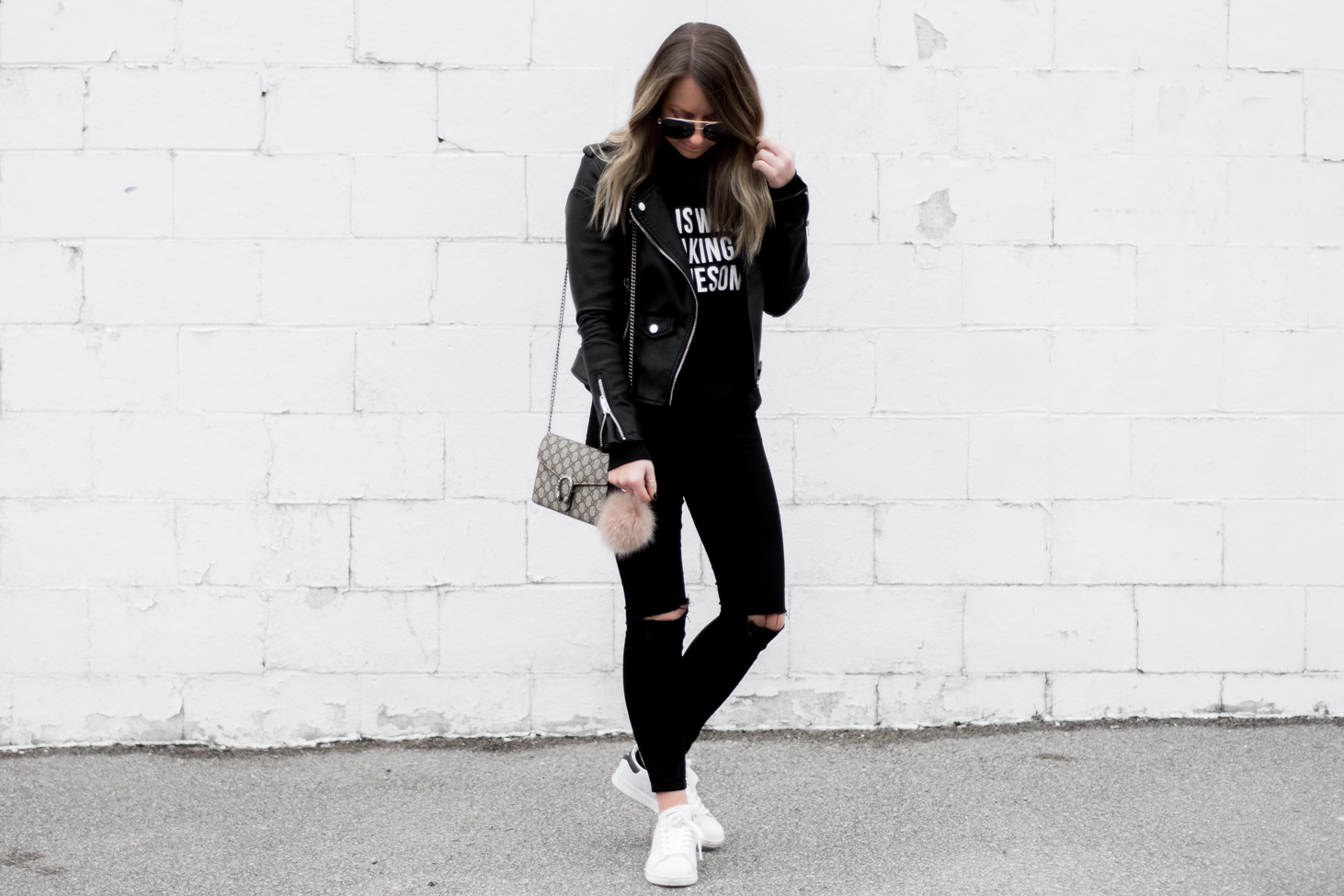 If you order these jeans then remember to size up!  They are my new go-to but they definitely run small!  [wearing a 26×30]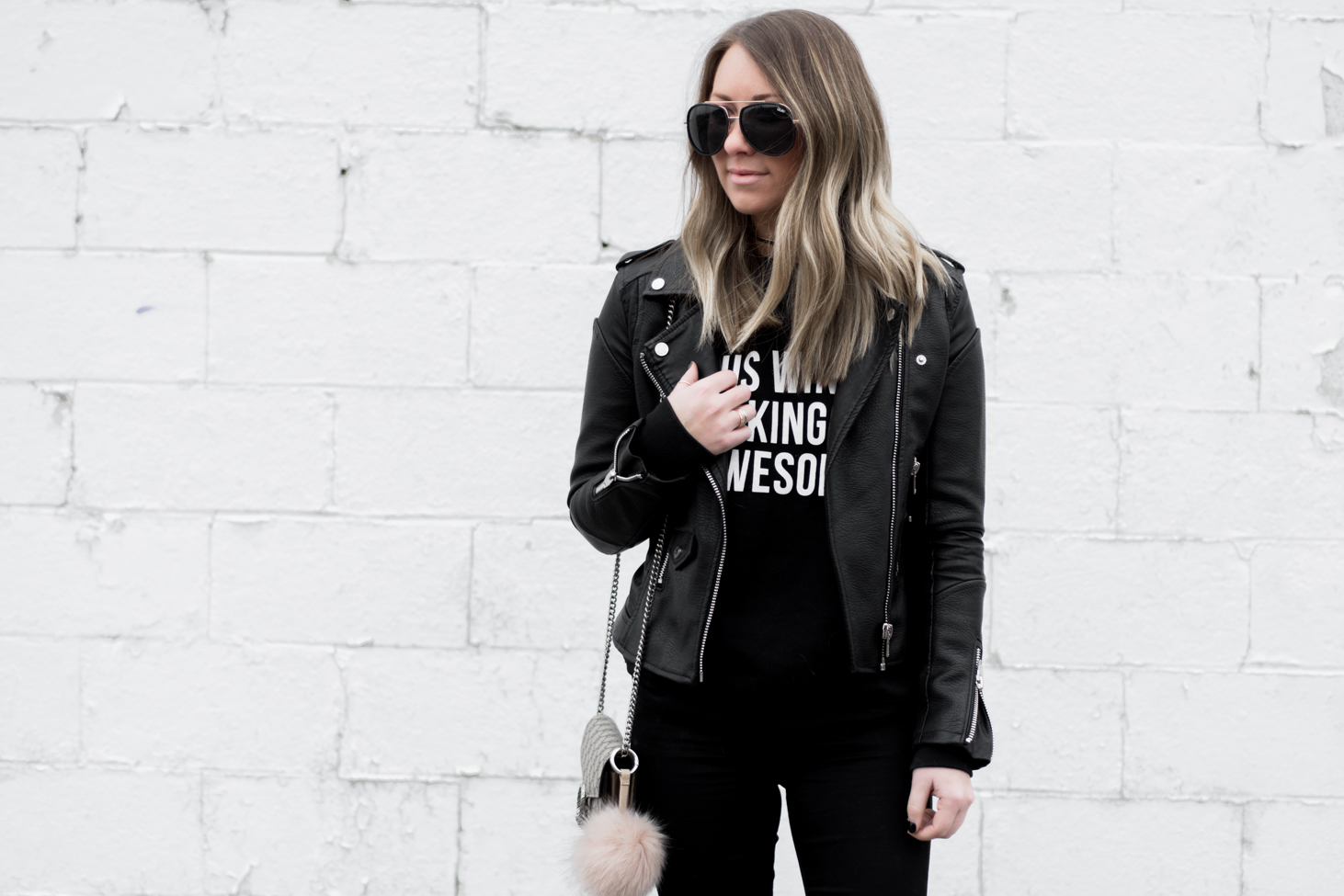 Ok, now back to Vanderpump Rules.  Are you all hooked on Summer House?  How sneaky/smart was it of Bravo to just transition right into that new show on the Montauk episode?  Just another reality show (full of subsistence, haha) to add to my DVR list!