Topshop Hoodie || Topshop Jeans || Tubular Shadow Tennies [under $100 & free shipping] || Gucci Bag || Beanie || Quay Sunglasses
 I would like to say I'm in with all the people who are already moving right along in 2017, but in reality I am still dragging along this week.  That's not to say that I am not really excited about the new year and all the great things that are to come–I actually am!  I just feel like I need the first couple of weeks of January to ease into it.  So, that leads me to more casual wear!  It's all I have been wanting to wear lately and it has made me SO happy!
Case in point, this new distressed neutral hoodie.  I am loving it!  There are three color options & mine is the blush.  It's over-sized too so I know I will be wearing it lots with leggings this month.  [wearing a 6 US and I could have easily ordered a size smaller]
Here are some other throw on and go hoodie options that I am crushing over:
&& I cannot say enough good things about these new tennies!  Ethan is my tennis shoe guy.. he pretty much picks out all the pairs I end up getting and he told me these Tubular Shadows were the next big thing.  When I looked them up I fell in love with the style.  I was kind of wanting a pair in this dark green color scheme already so I was excited to see this option but I also love the grey!  I suggest sizing down in these.  I normally wear an 8 in tennies, sometimes a 7 1/2 and I got a 7 in these.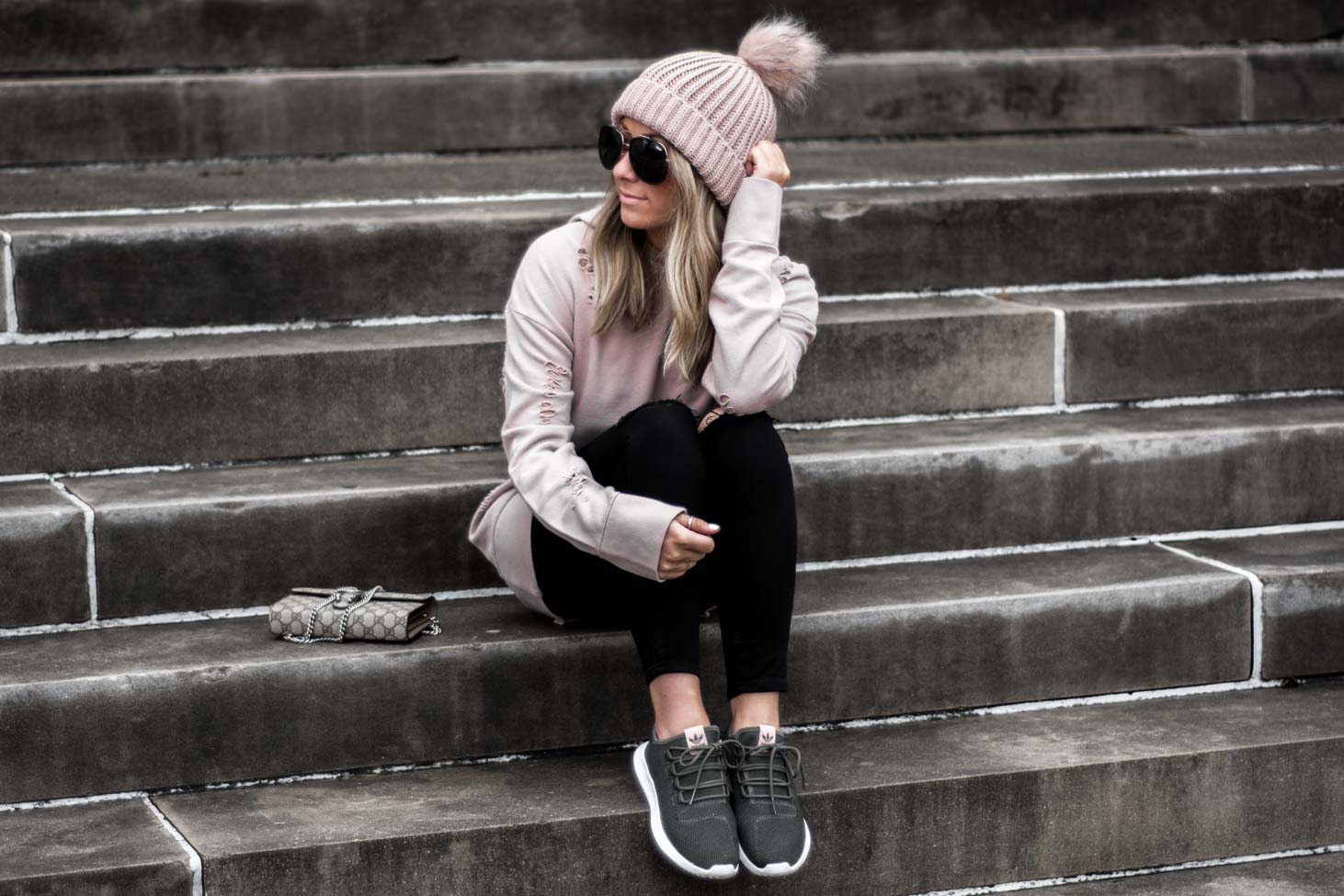 What sneaks are you all crushing on in the new year?