Sweater [on sale!] || Tank || Leggings || Tennis Shoes || Beanie || Handbag || Sunnies || Scarf
9 times out of 10 you can find me in some sort of outfit similar to this during the weekend. I threw this on this past Sturday am to run errands becuase I like to keep it casual during the day.  Soooo, I end up in these Nikes.  A lot.  They are the most comfortable tennis shoe.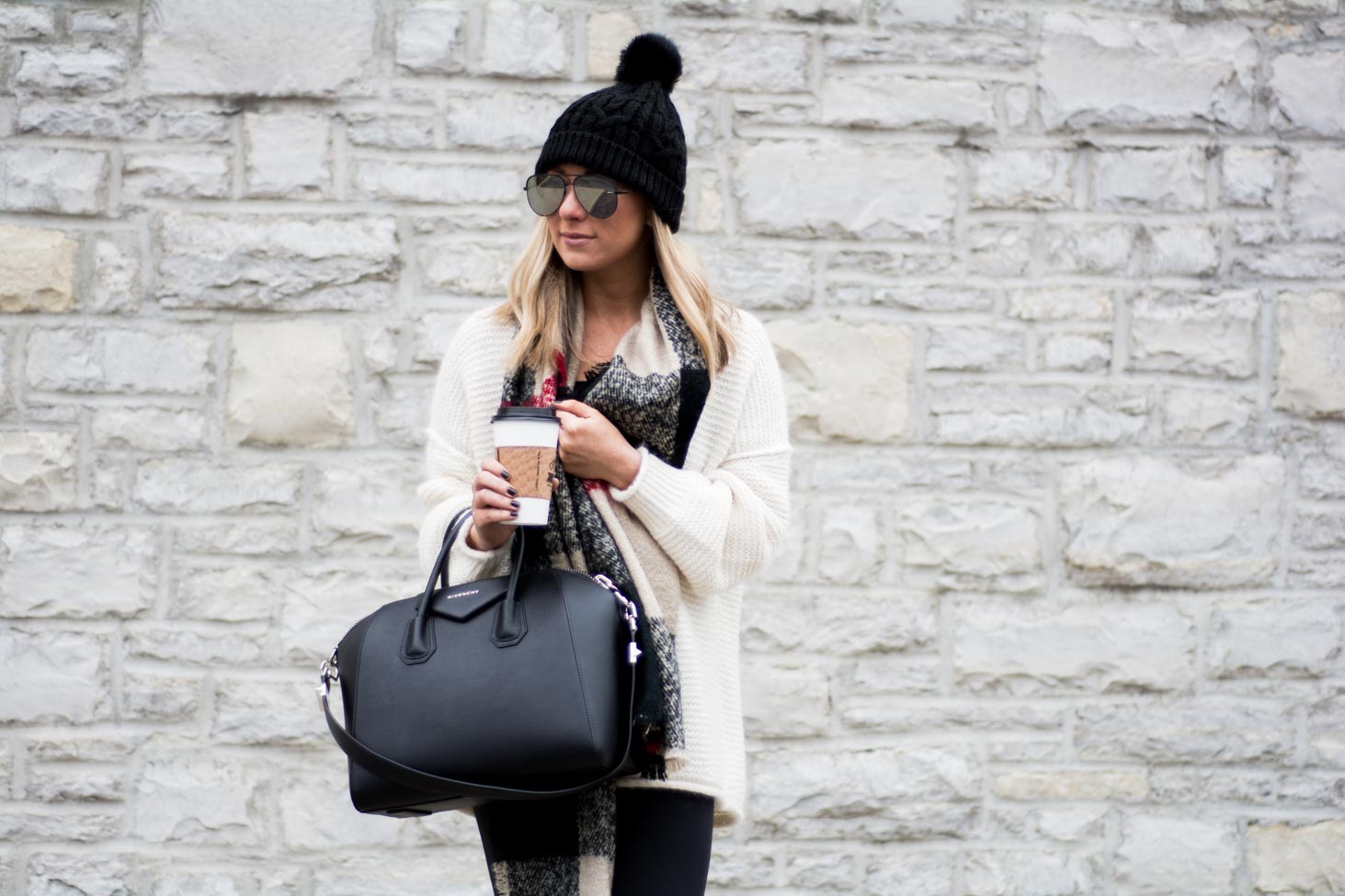 I realized this sweater was on sale so I had to snap a few pics to share with you all.  It also comes in a bright red that's perfect for the holidays!  [wearing a small]
Here are a few other great options [that I loooooove] from Free People that are also on sale:
Buy quickly before the prices go back up!  I just bought this one and I cannot wait for it to arrive!
Hope you all had a good weekend!  We actually squeezed in a little time for a Christmas movie late last night so I felt like it was a successful weekend.   Of course we watched…Home Alone 2.  My FAVORITE! Up next…National Lampoon's Christmas Vacation.