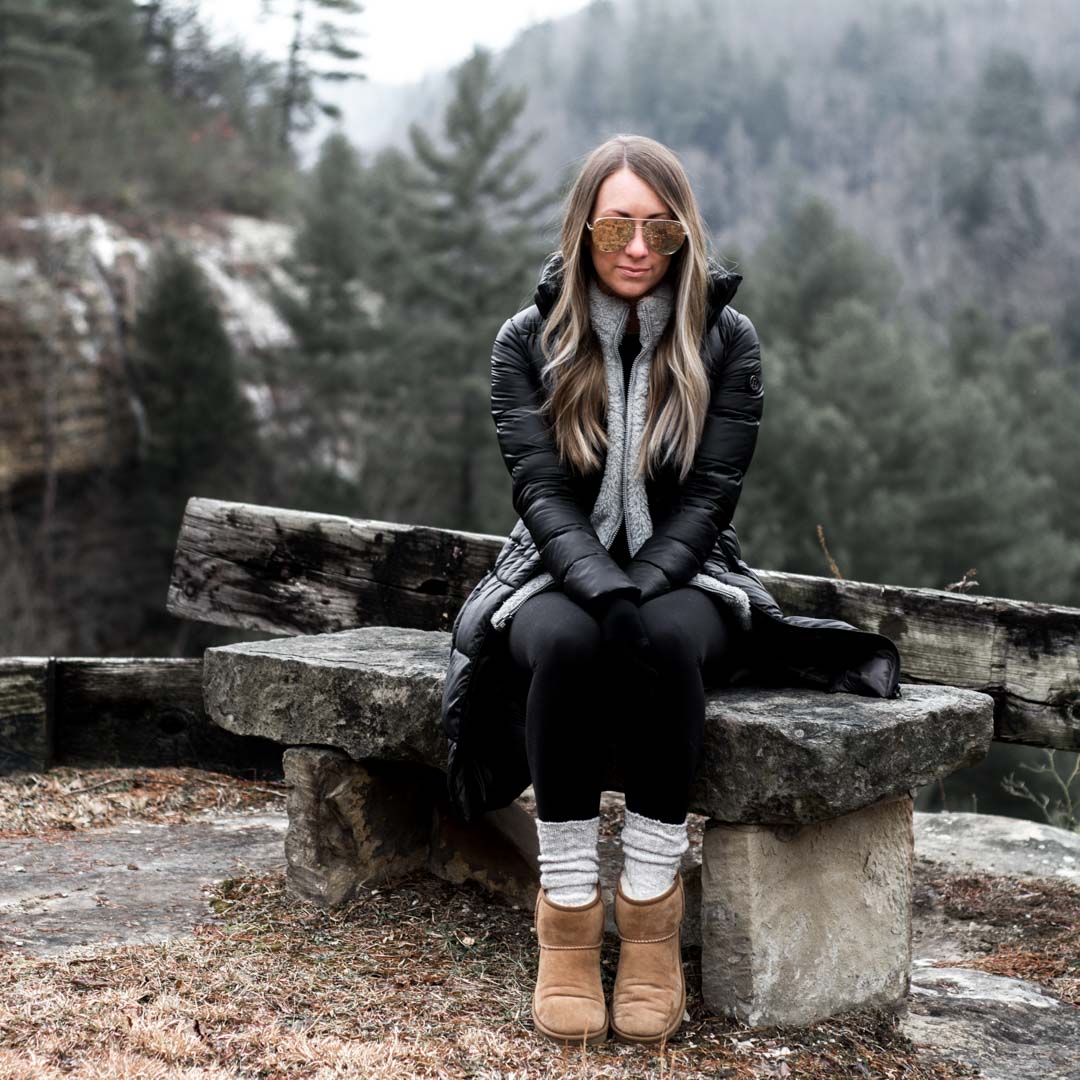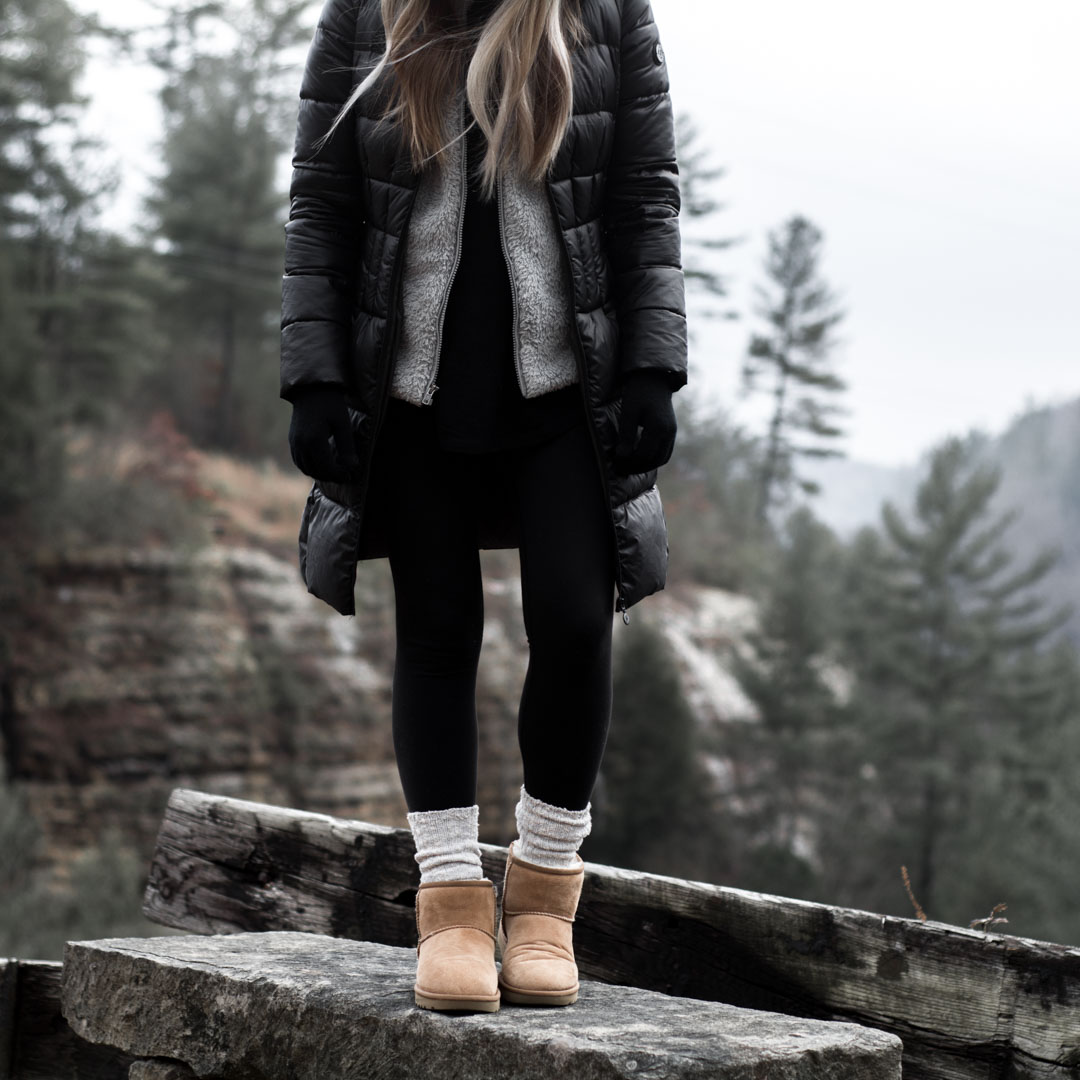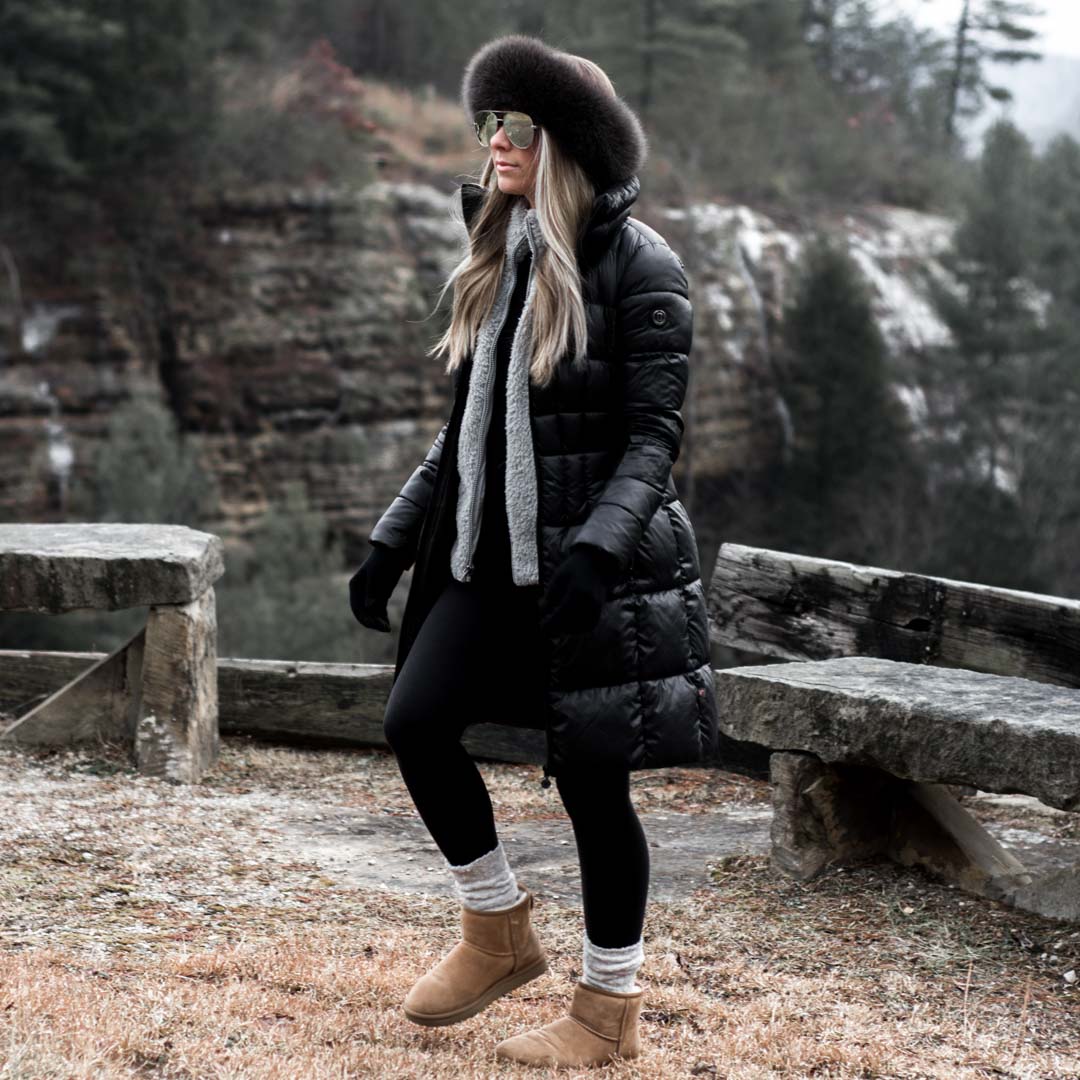 I hope you all had a great NYE!  We rented a cabin with friends for this weekend and it has been so much fun.  We went for a hike yesterday (I piled everything from my suitcase on me to try and stay warm, ha) and spent the rest of the weekend cozied up inside.  We kept the fire kicking and spent our time cooking, playing card games and of course drinking bubbly!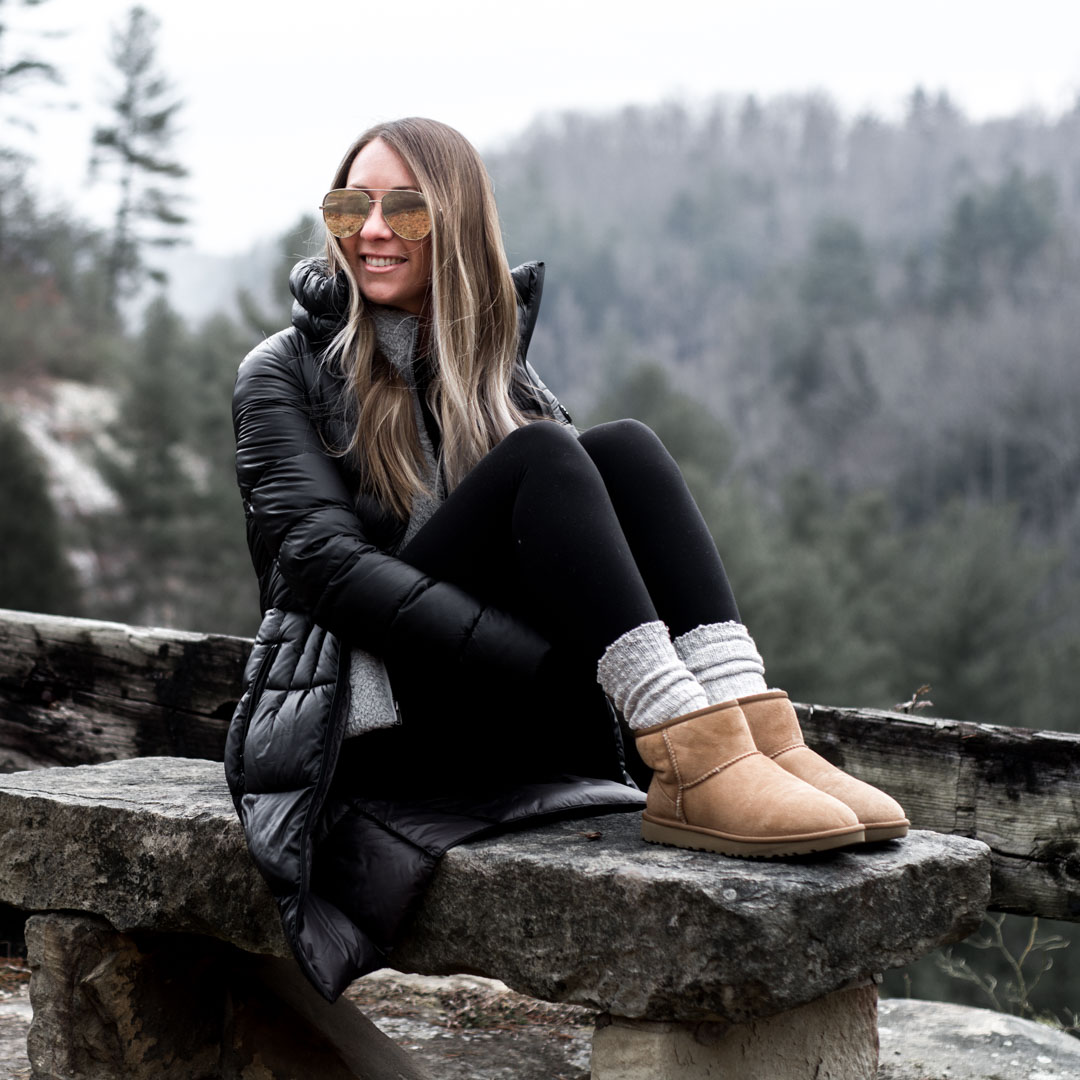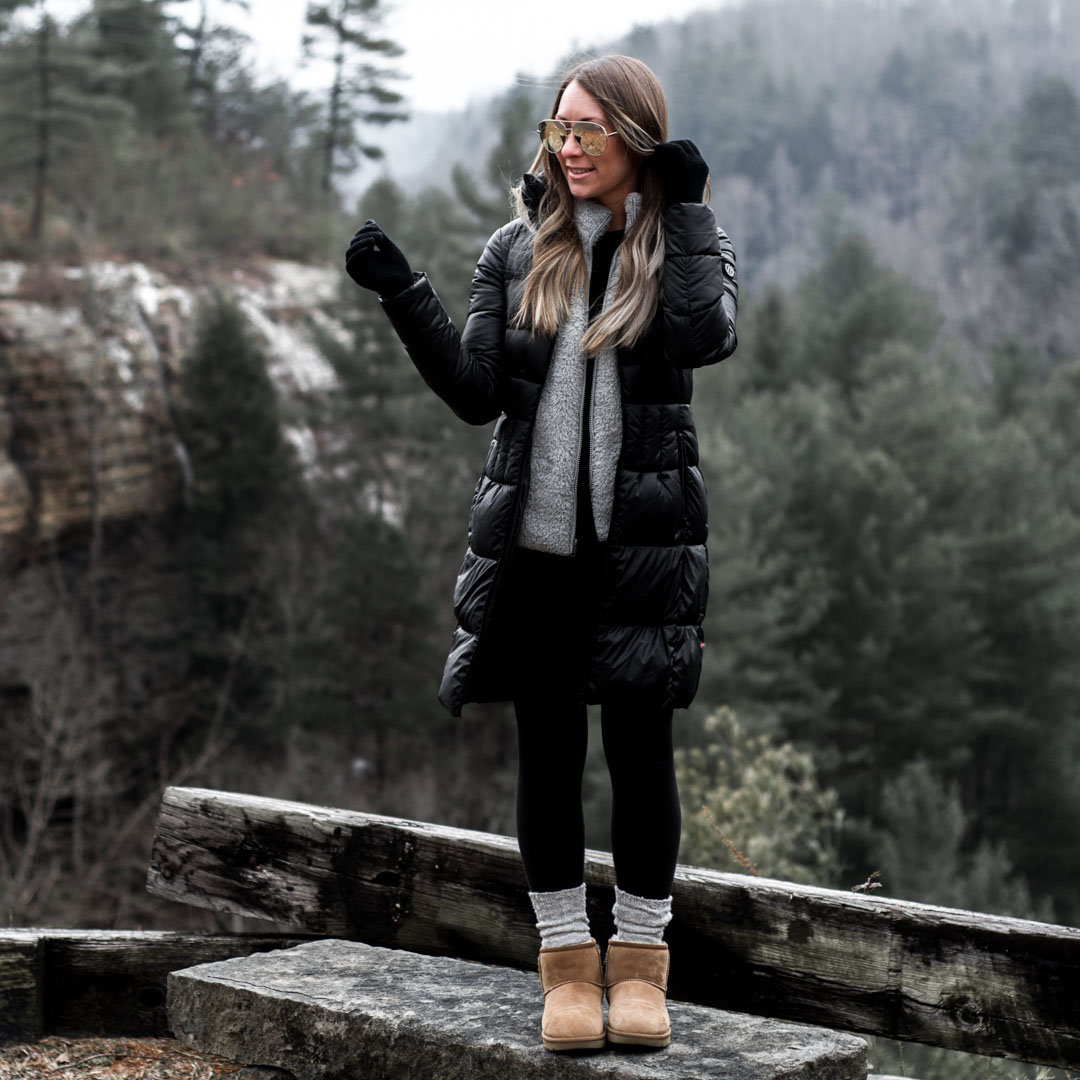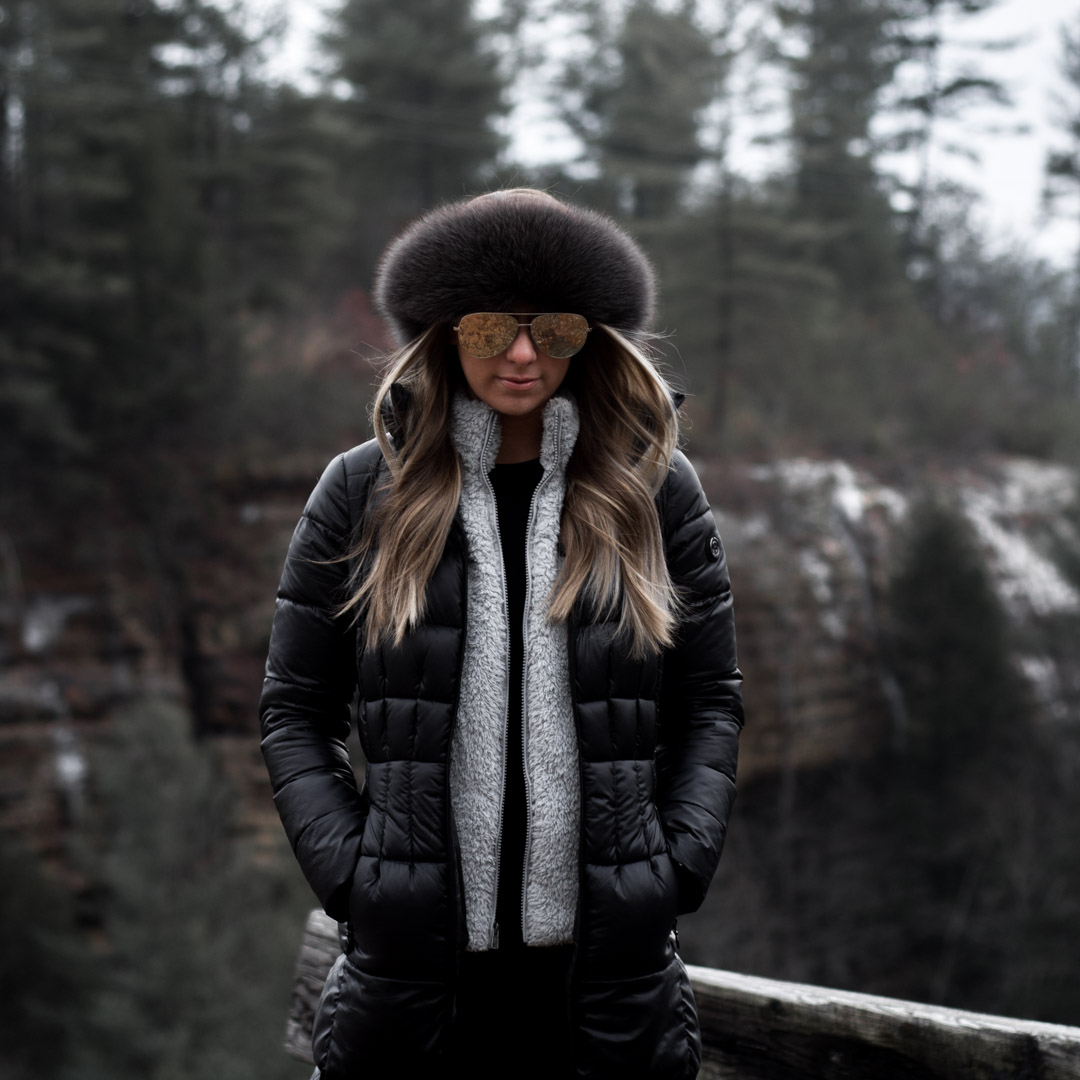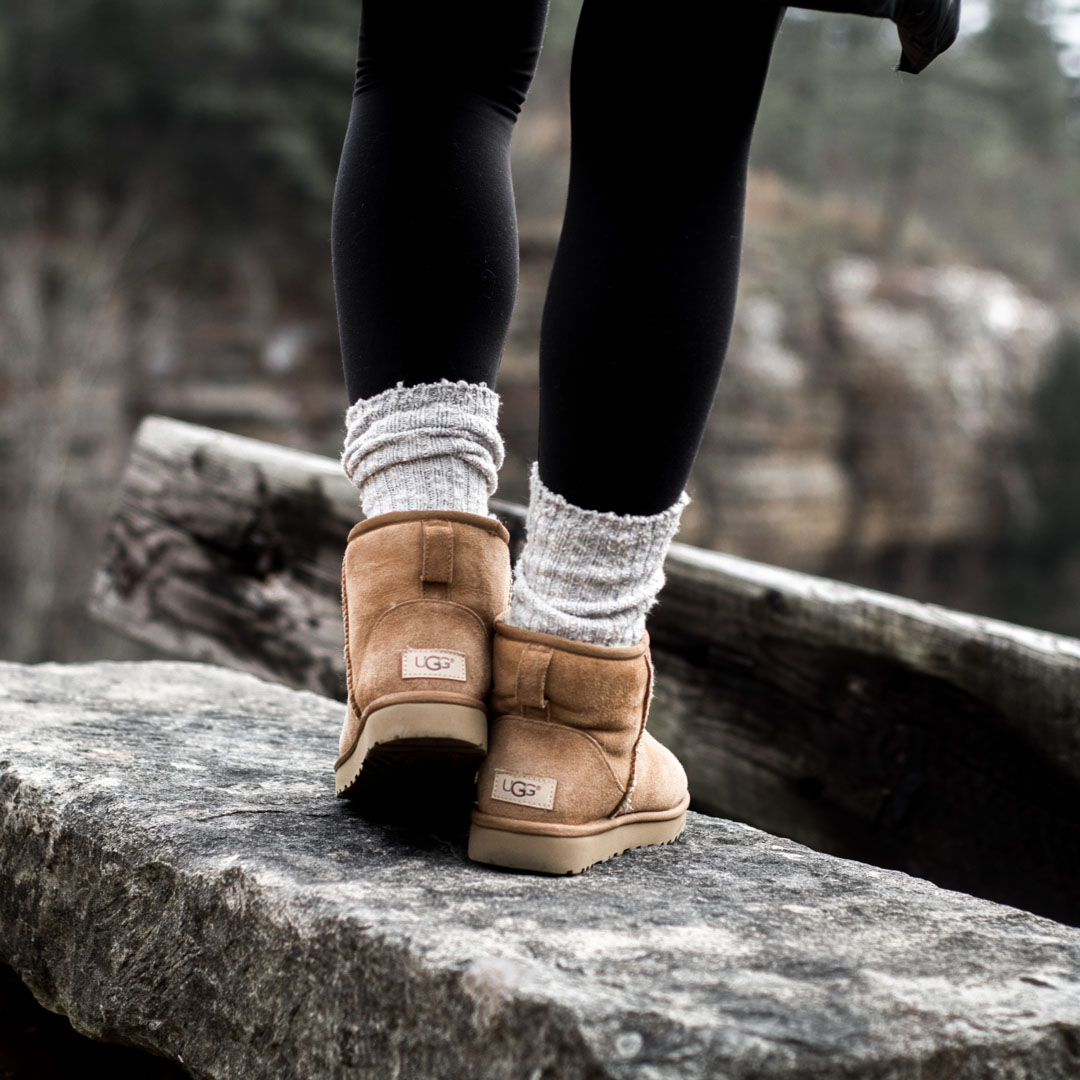 Since it has been so darn cold here, you better believe I packed all my Uggs.  We snapped these pictures right after we arrived on Saturday.  This is the view right outside our back door.  Pretty, right? I'm wearing my Classic Mini Uggs in chestnut that I got ordered from Nordstrom.  I have taller Uggs in the sand color and in black too, but these are the pair that I reach for most often and end up wearing constantly.  They are so easy to slip on and are still super cozy but aren't as much of a commitment as a higher boot is.  I usually wear them with footies and leave a little skin showing between the top of the Ugg and my pants but since it's been freeeezing here, I added some warm camp socks to my look.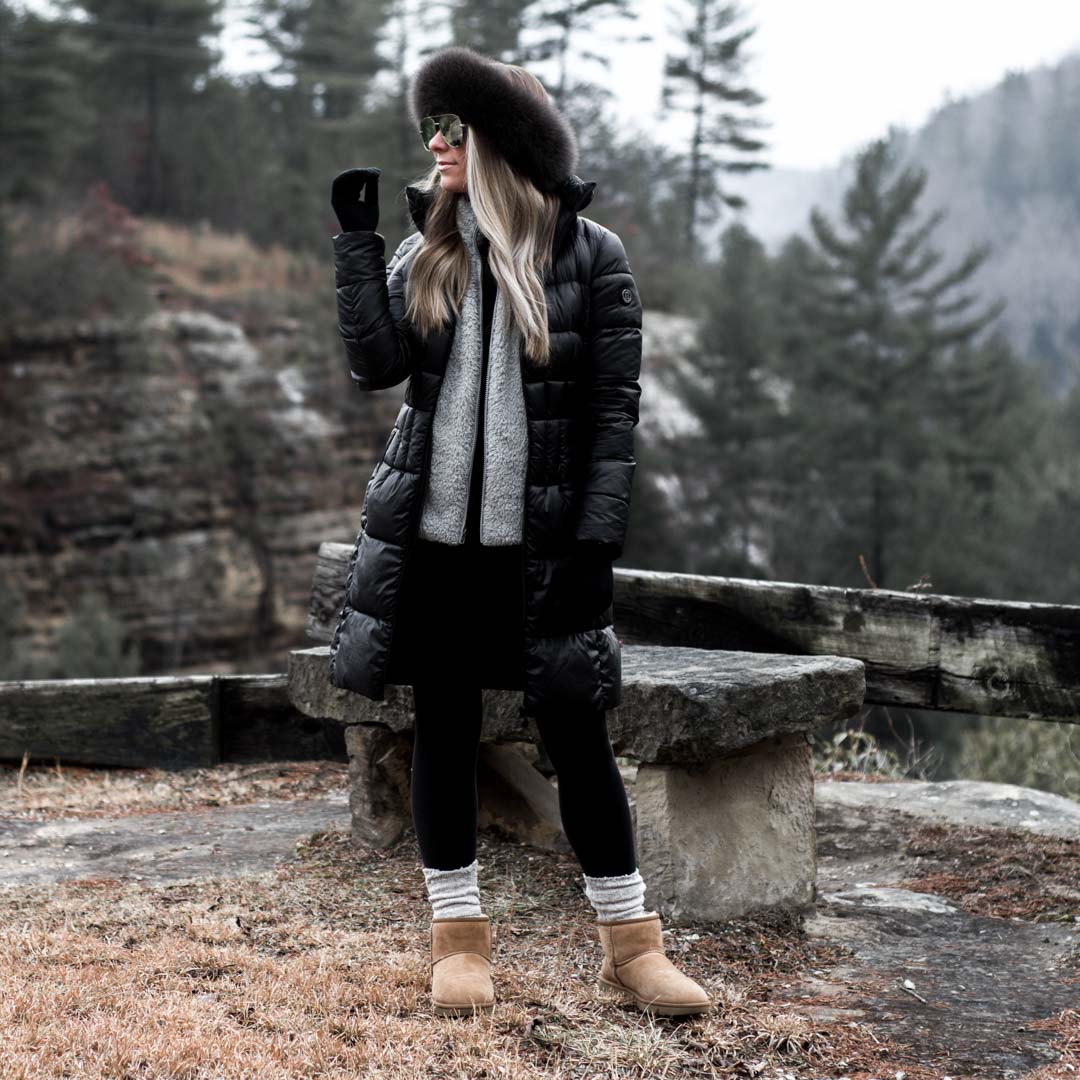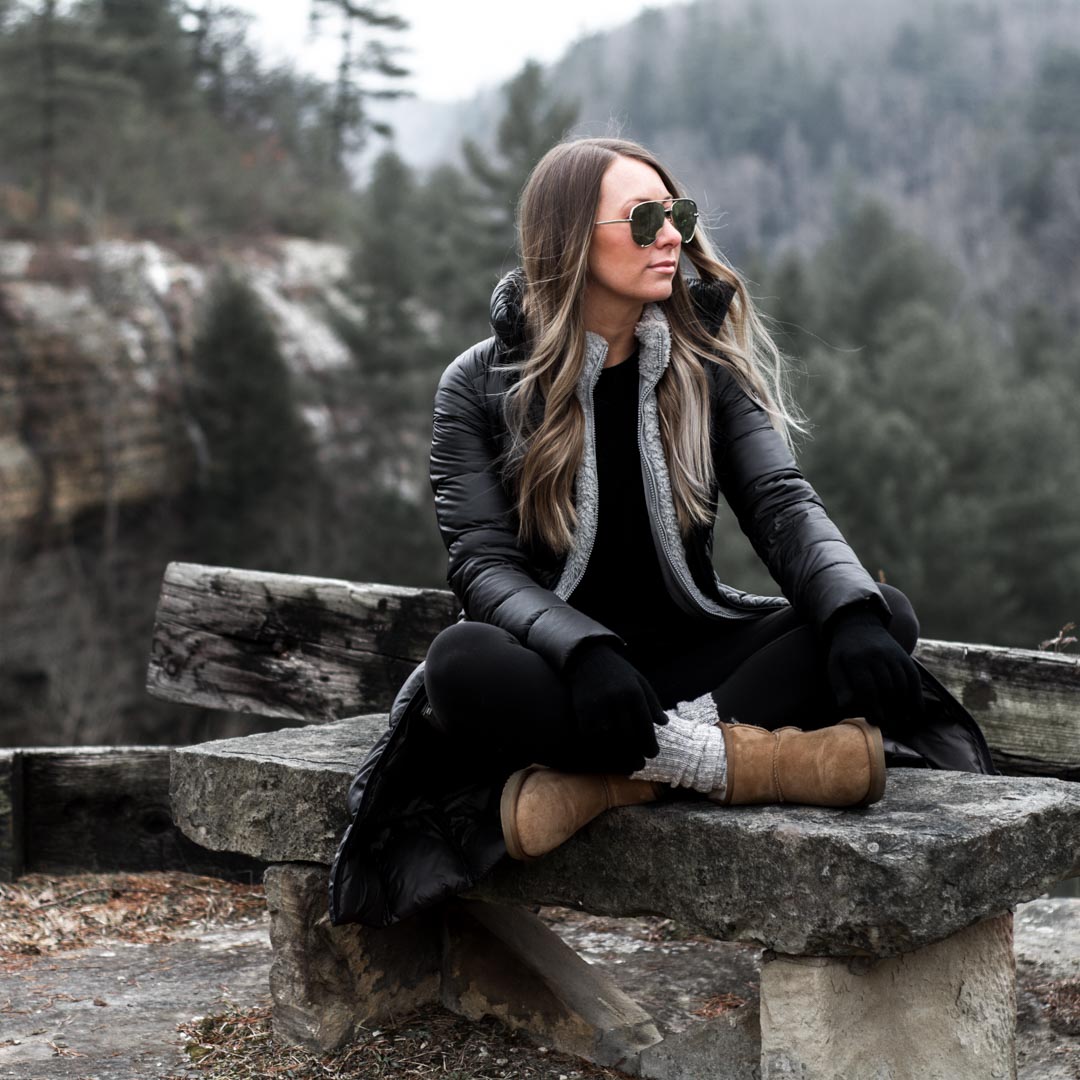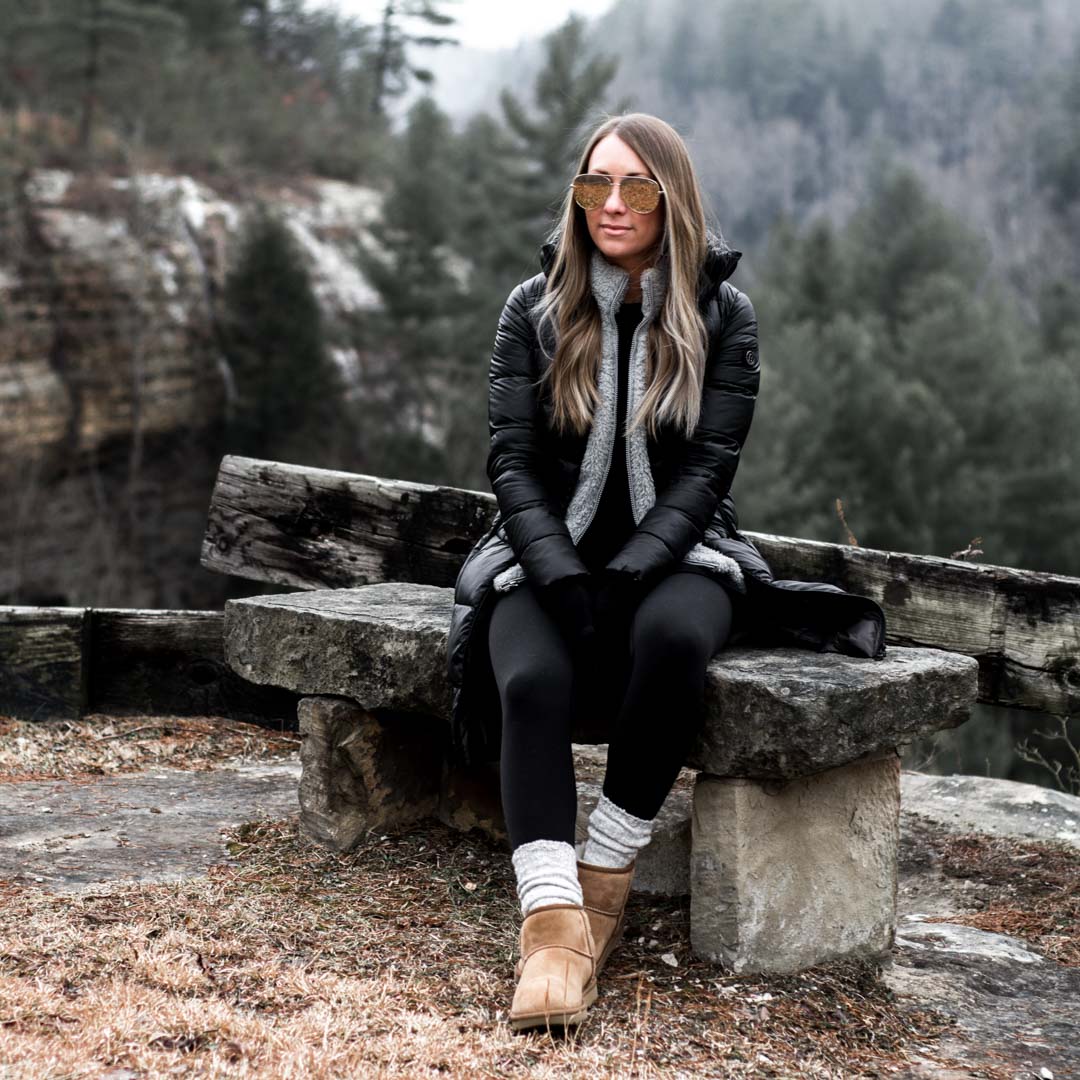 After seeing these pics I am thinking I should snag a pair in black too since they would go with so many outfits.  They run true to size.
Enjoy the day and the start of 2018!  How crazy is it that it's already here?!
Coat || Vest || Long Sleeve Tee || Leggings || Socks, similar || Uggs || Sunglasses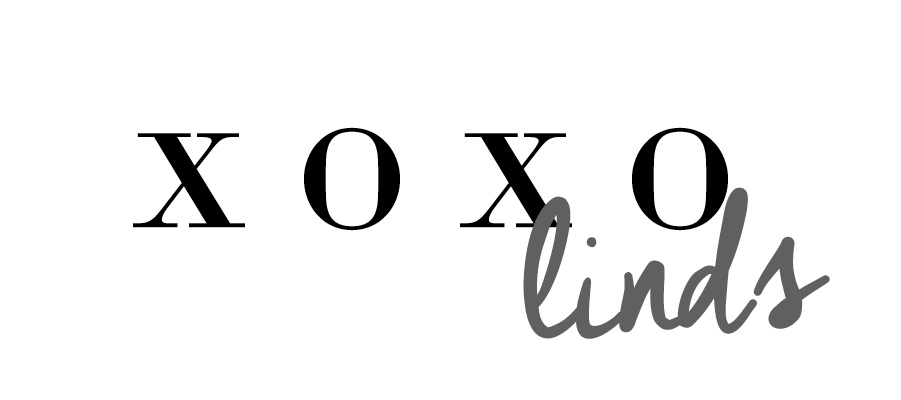 IN COLLABORATION WITH NORDSTROM