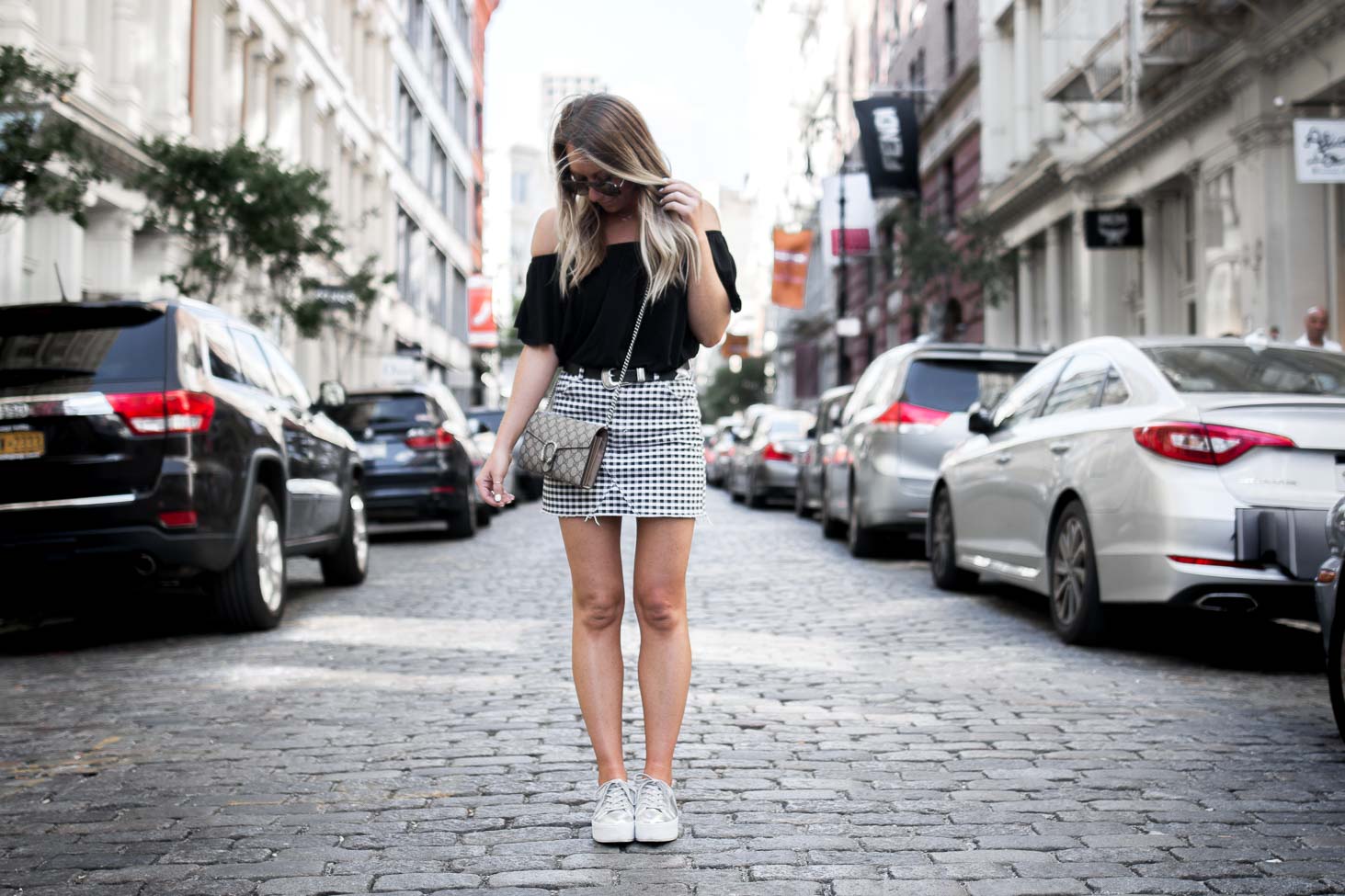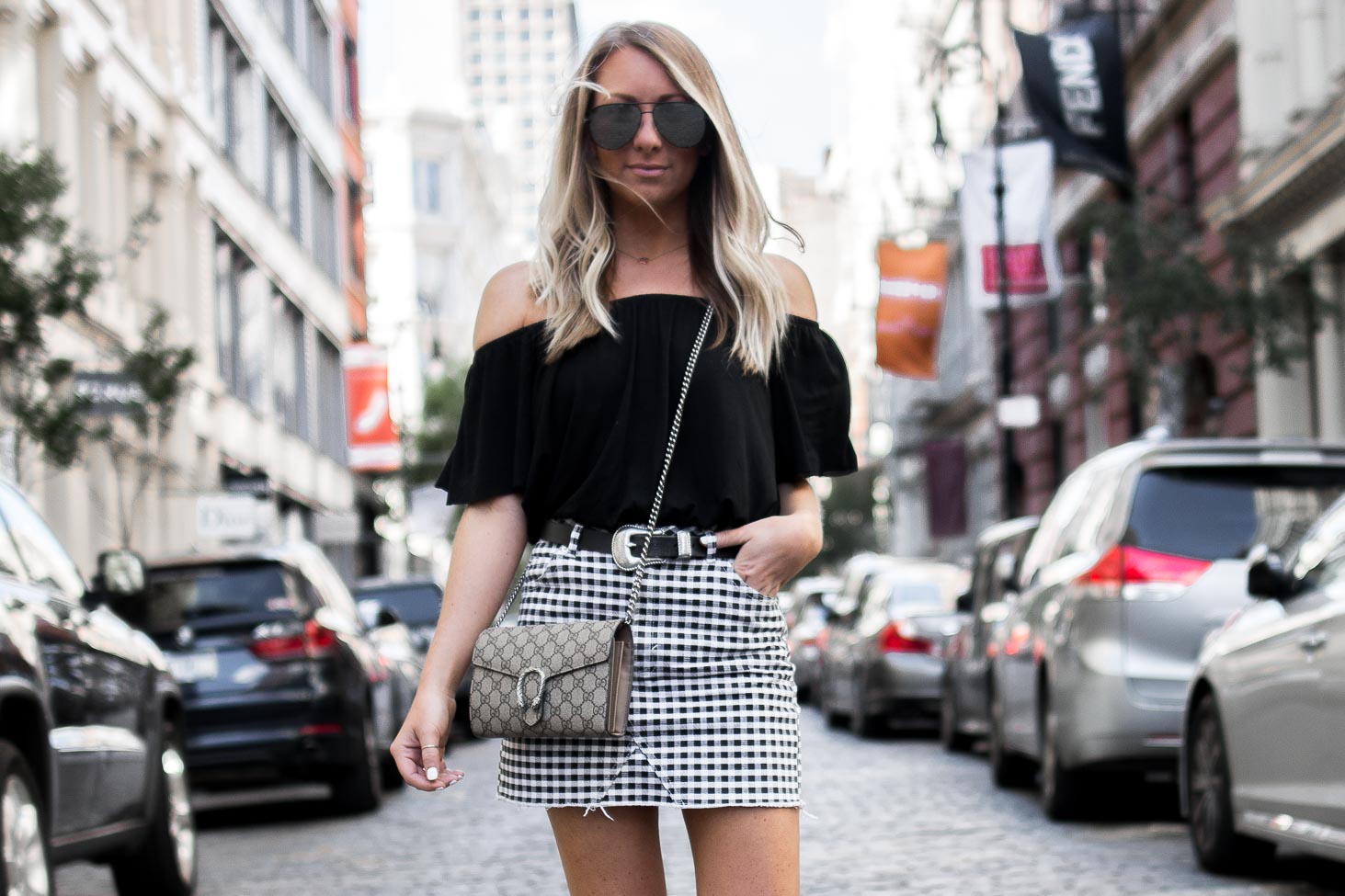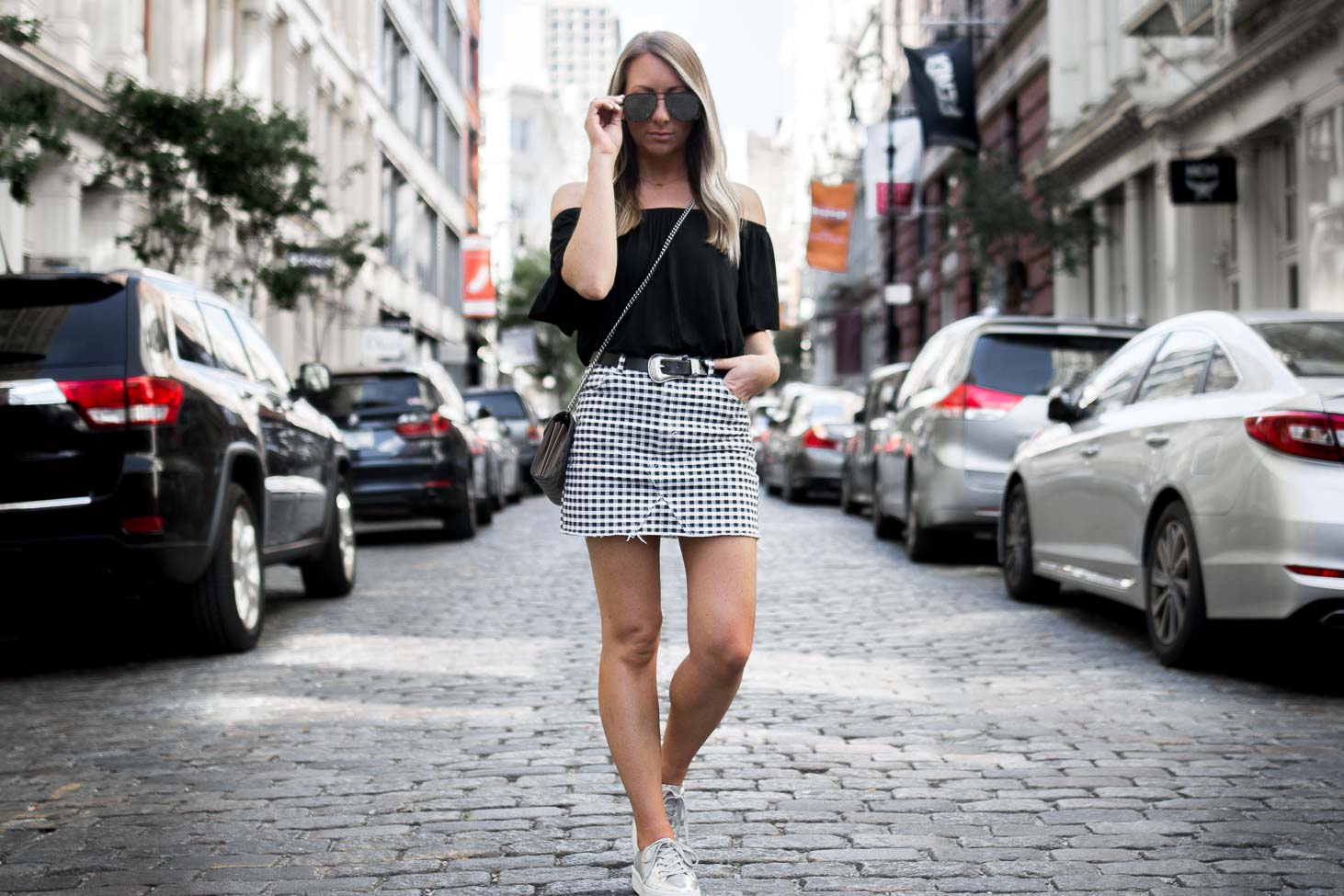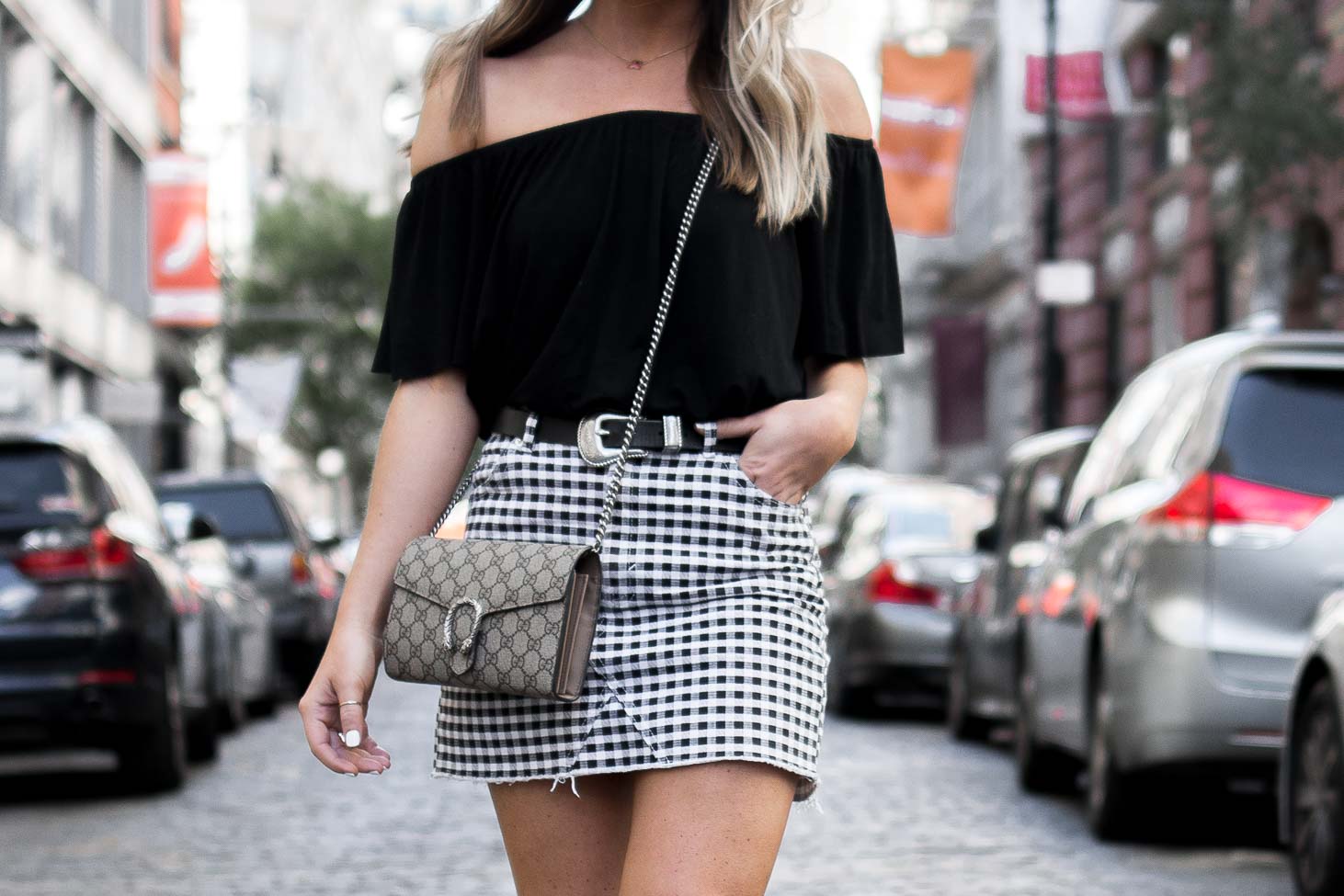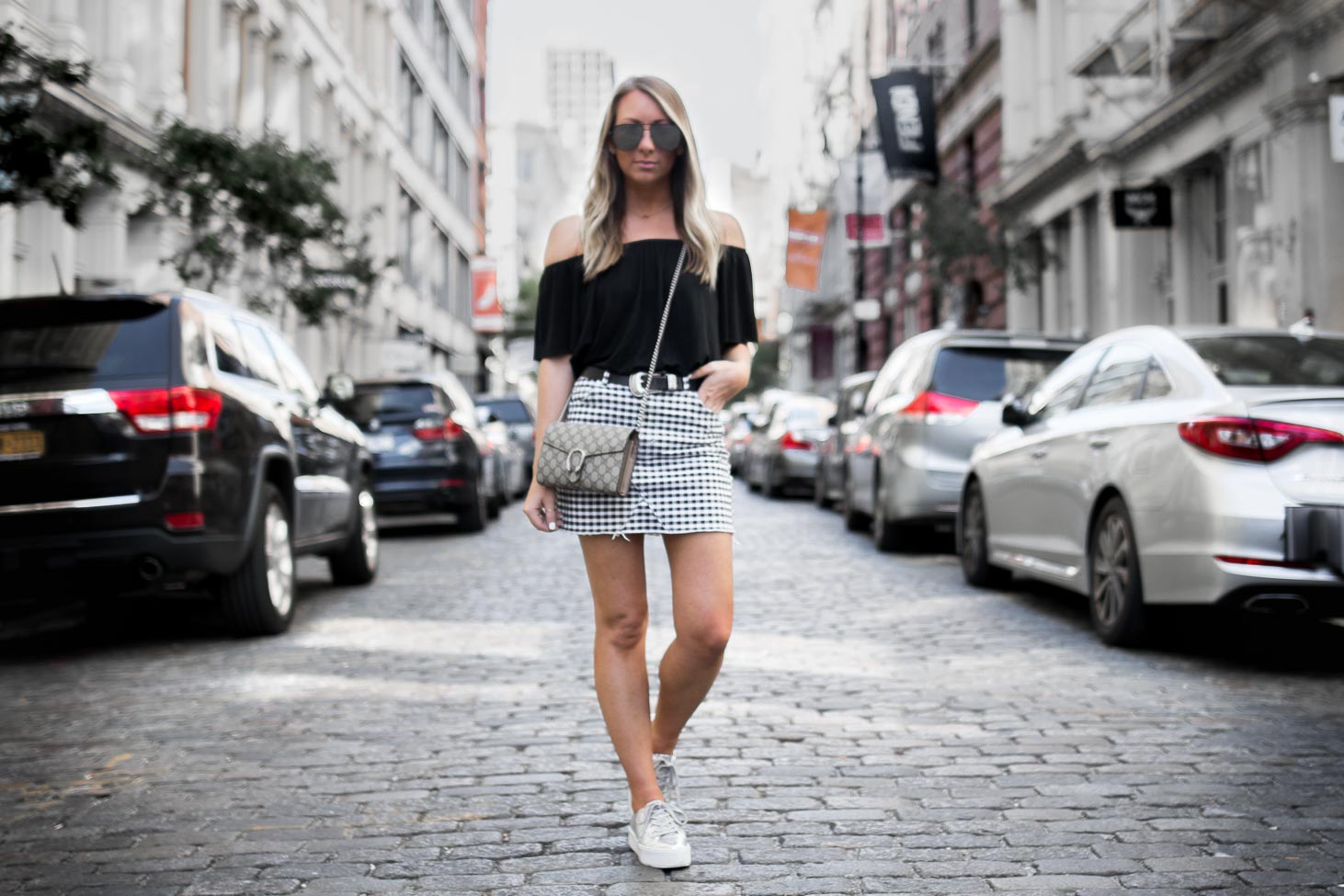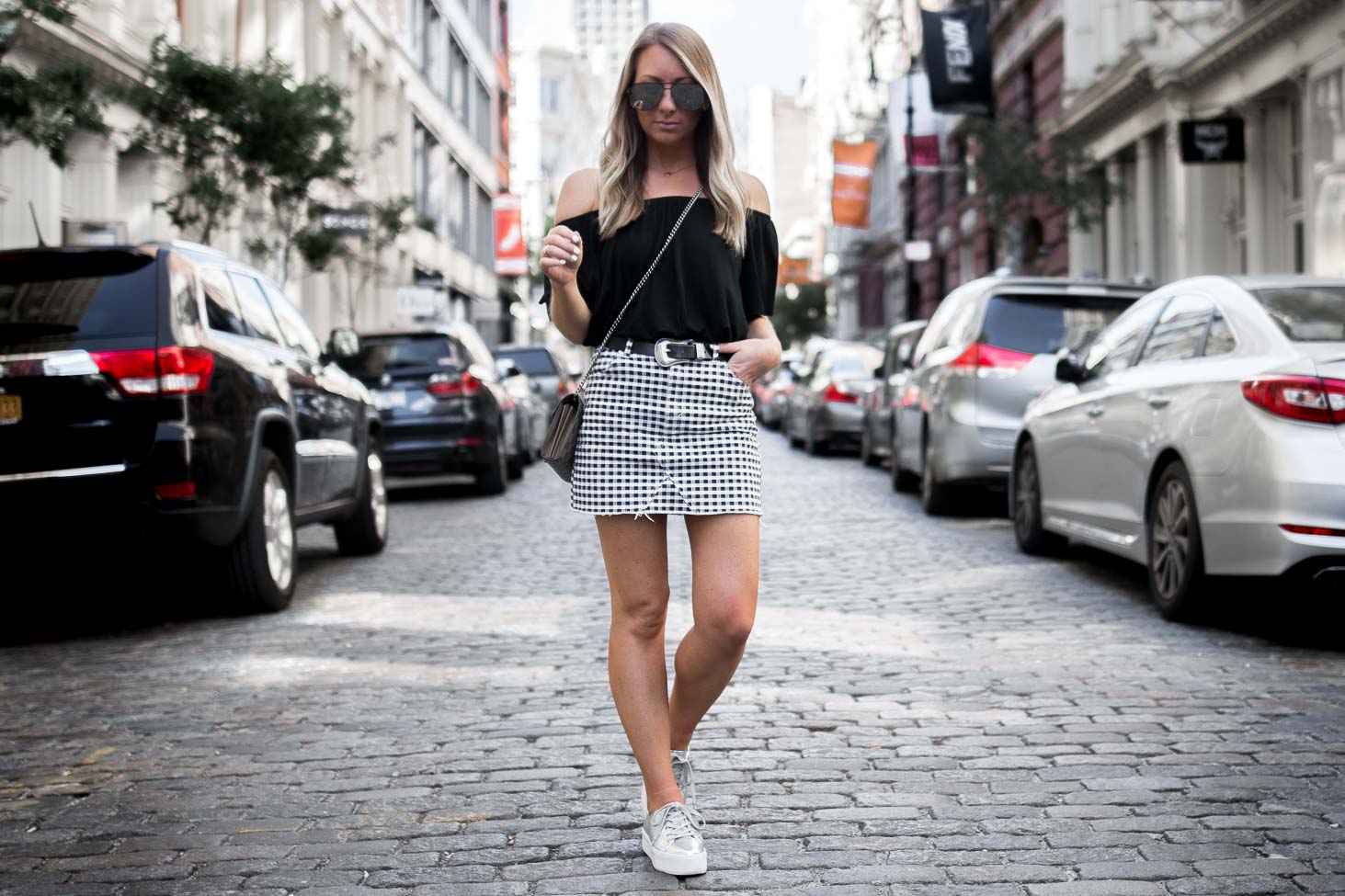 Don't get me wrong, I love an easy summer outfit BUT at times I find myself thinking they can seem a bit unfinished.  It's easy in the cooler months when you can layer with a jacket or add a scarf or hat.  It gives the outfit a bit of dimension and makes it seem balanced and complete.  I think the answer to this in the warmer temps is a belt.  Belts come and go as far as fashion trends but they are definitely in right now.  Statement belts are having such a moment and I am certainly not complaining about it!  This western belt has been a staple for me.  I wear it ALL.  THE.  TIME!  I just love how it can pull an outfit together. [wearing a small]
Last weekend I had it on with jeans, a tee and red heels for a Friday night out with friends downtown and I pair it with distressed denim shorts for a daytime look often too.  [wearing a small]
I have my eye on this one too.  I love it!  && I am dying over the stars on this one!

Oh, and I know this off the shoulder top is just a plain black knit and nothing special really but it has served me well!  I have ended up needing it with so many outfits.  It's only $25 so grab one.   It'll come in handy! …and now that I think about it, I should definitely grab one in white.  Going to order that today! [wearing a xs]
We took these pics on the cobblestone streets in Soho.  Soho will forever be one of my favorite areas to be during the day in NYC.  I love the shopping (even if it is often just window shopping) and the fact that there's so many great coffee shops, restaurants and little bars for a cocktail.  It's where you will find many of the trendy well known spots and it's also where you will run into a new little gem during each trip.  Ethan and I found a great little bar with a rosé happy hour that we stopped into!
Happy Friday, loves!  Ethan and I are headed to a patio party later tonight and I am looking forward to a glass of wine and the feeling of the weekend. Hope you all have a good one!
Top || Skirt [4 US (fits like 0-2)] || Belt || Sneakers [sized up 1/2 size, under $70!] || Sunglasses [color: black silver mirror] || Handbag || Necklace