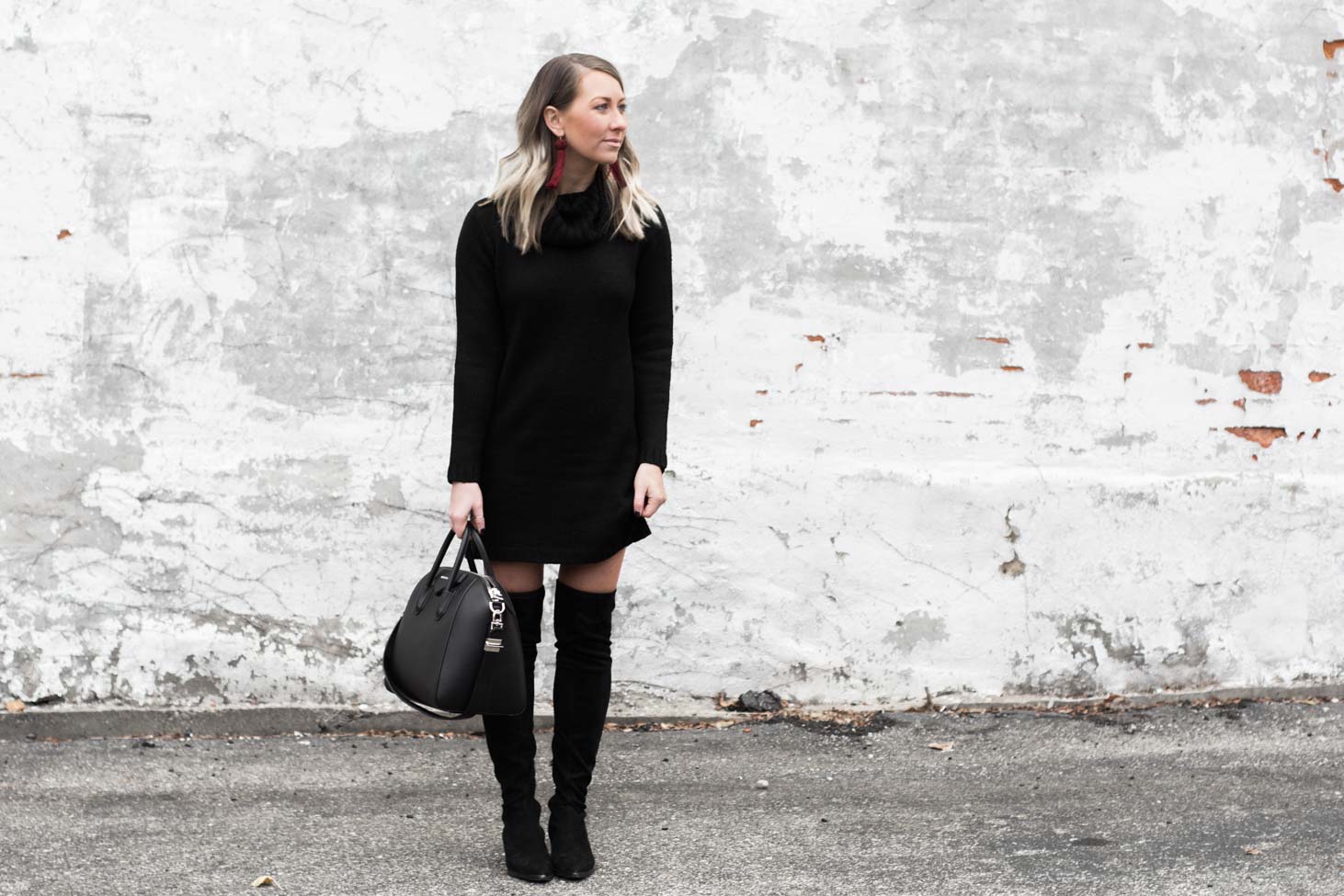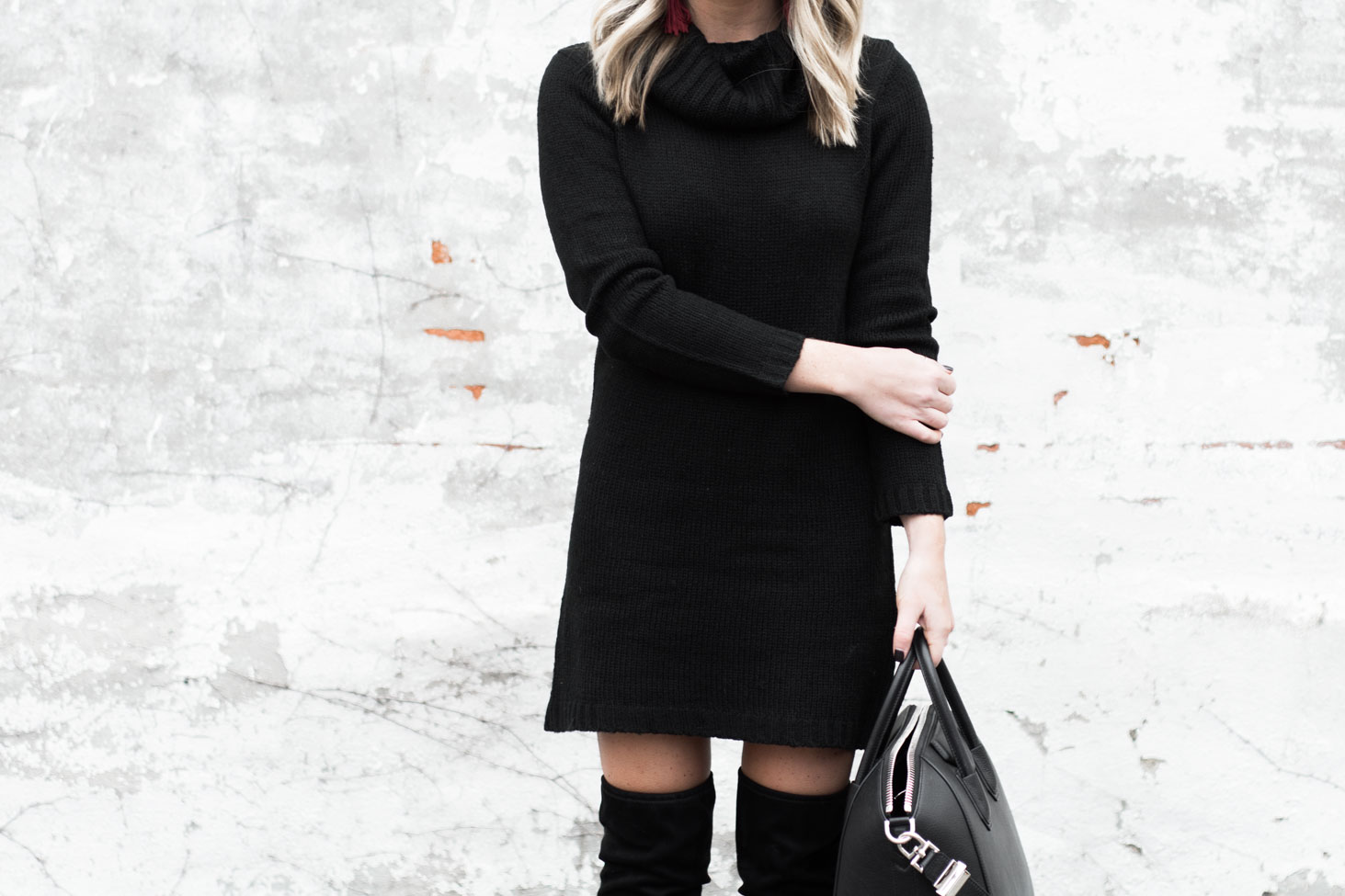 Sweater Dress [under $60] || OTK Boots || Earrings [only $45] || Handbag, similar here || Rings || Lips
Happy Monday all!  The weeks seem easier knowing we have the holidays right ahead of us, don't they??  We spent this past Saturday dressed in tacky Christmas gear with our friends at Santacon so I feel like we got a jump start on the festivities.  There was even a reindog parade!  Did you catch all the dogs dressed up in costumes on my snapchat?!  So. Cute.
So now I'm ready for some holiday style that doesn't involve sparkly deer sunglasses from Walmart.  (Although they were fun to wear last weekend, ha)  && I thought I would share an outfit idea that I would actually wear time and time again.  Sometimes I get all caught up in super festive, dressy outfits when I think holiday and I forget that I don't really have that many occassions to wear them.  My family get togethers are always casual so I wanted to find an outfit to share with you all that included a great basic.  This sweater dress is just that, let me tell you!  It's such an easy wear, under $60 and comes in other colors too.  I know it's one I will get a lot of wear out of because I had been on the hunt for a good black one for months.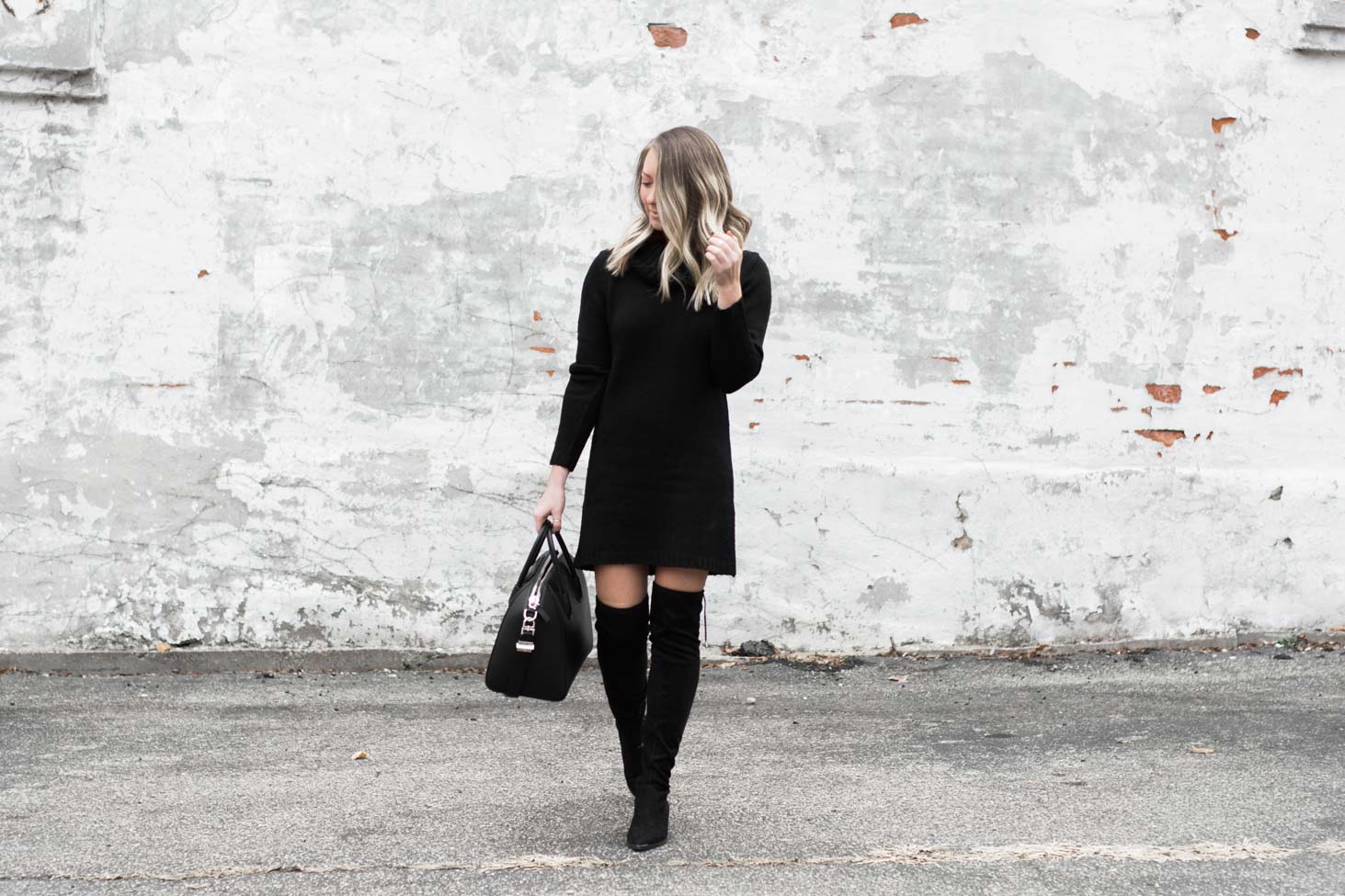 I paired mine with my favorite over-the-knee boots from Marc Fischer and you could easily add tights if it was extra chilly!
I haven't been wearing as much jewelry lately as I used to.  I usually stick to small pieces like these rings but I have been in the mood to throw some statement earrings in the mix. When I was searching around I found these Vanessa Mooney cuties from Nordstrom and I knew I had to order!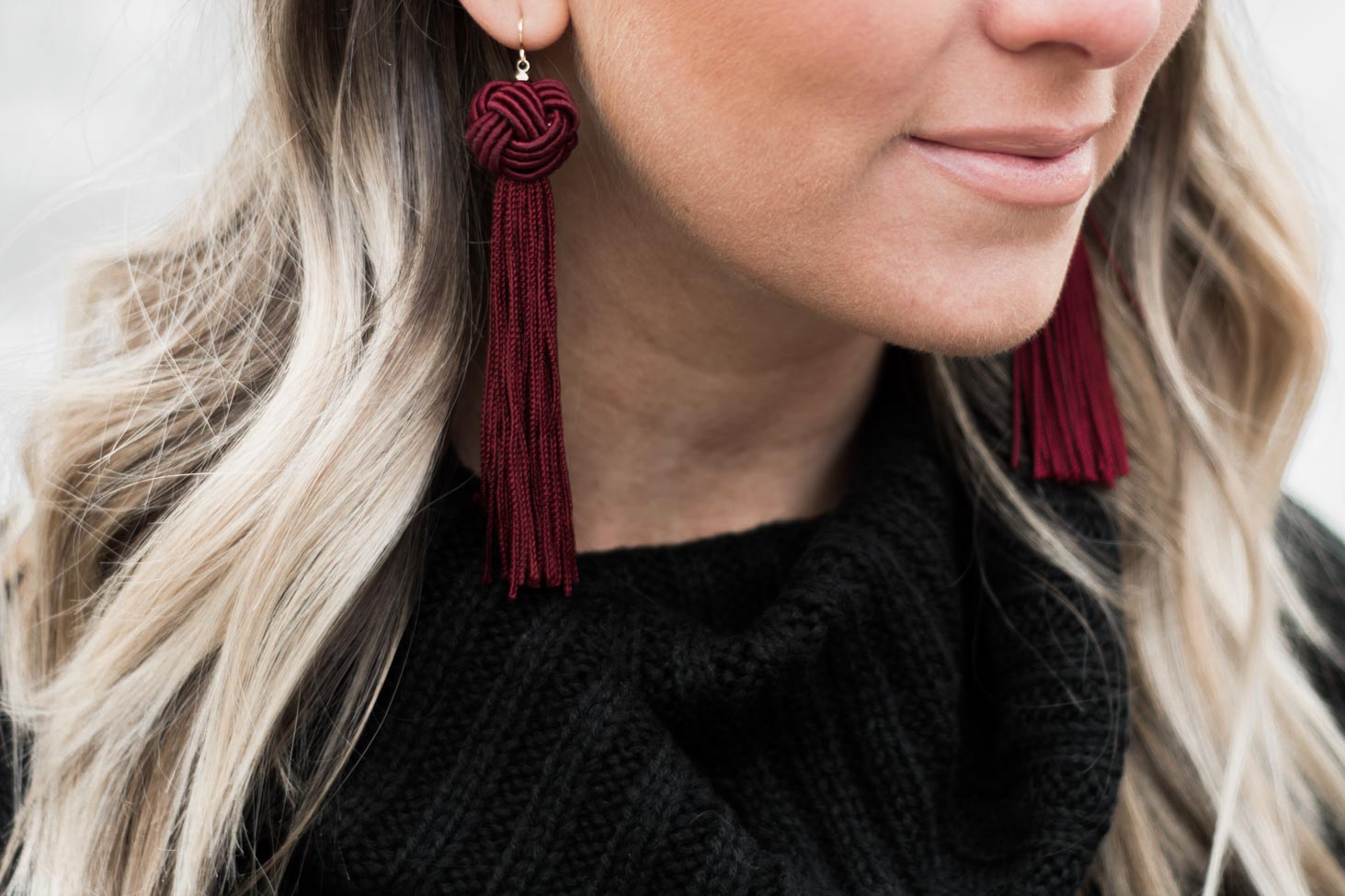 The fact that these aren't heavy (I find that most large earrings are) and that they come in burgundy totally sold me. They would also be perfect for New Year's!  I plan to wear mine with my hair up in a ponytail and a sweater soon too. They would make a great gift too because there are lots of colors to choose from.  Here are a few more options that were also contenders:
Do you all have all your shopping done yet?  I have a few more things to order in the next couple days and then I'll be done.  I will be sharing some more ideas on the blog this week that you can still order online and get in time so stay tuned!