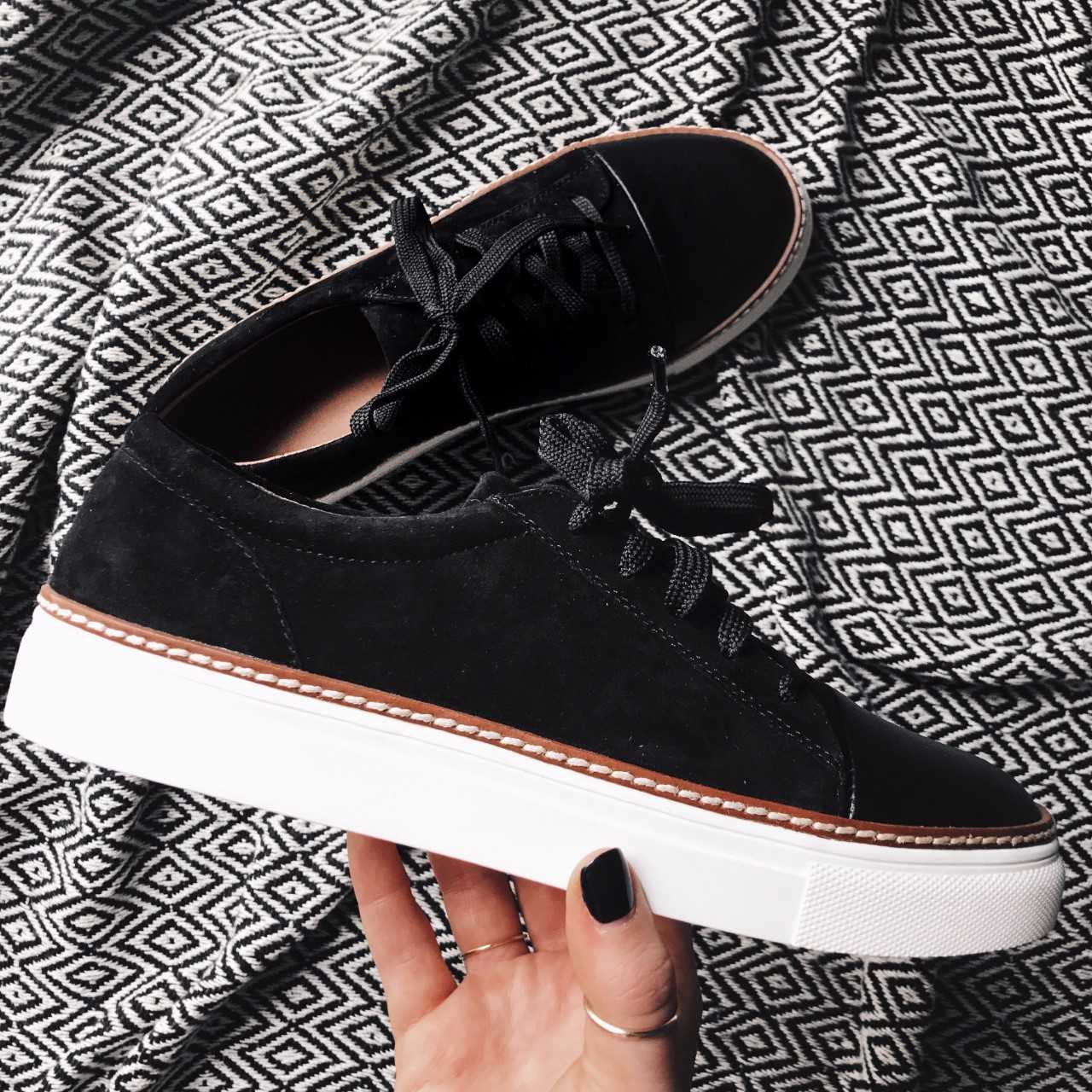 So many of the things I loved from the Nordstrom Anniversary sale sold out unbelievably quickly!  BUT, these sneakers are thankfully still in stock and definitely worth a buy.  One of the things I knew I was specifically searching for during the sale was a black pair of kicks.  I wear my white sneakers so much and I had been wishing for a solid black pair for a while.
Reasons why I am OBSESSED with this pair:
–They are low profile. A must for me with sneakers because I think if they come up higher on my ankle it shortens my leg too much and makes them unflattering.
–The suede and leather combo makes them chic.  This means I can wear them with jeans, shorts, skirts & dresses.  An option I don't feel like I have with Nike running shoes.
–The white sole is significant without being a large platform.
FYI:  I had to return my first pair and go a 1/2 size up from my regular size.
These sneakers also come in a grey and mauve pink.  I saw these in store and the colors are even better in person!  They're on sale for under $60 right now!!  I wore mine this weekend with cut off shorts and a black tank but I can't wait to pair them with leather leggings and a over-sized sweater in the Fall.  OMG, sounds so good–eek!