Nothing beats a good white top, right?  And they can be pretty hard to find.  So many are way too sheer–or they have a drop shoulder–or they have a rolled up sleeve with button tab mid way up your arm, none of which are my favorite.  But when I got this one in the mail I was pleasantly surprised.  The quality is a thumbs up and the back of the top is a knit material.  Makes it comfortable!  [wearing an xs]
I love that this top can be worn two ways–long or tied up in the front.  With these options it's perfect for work & play!
My jeans are new.  High-waisted and stretchy, should I say more?!  If you order remember to size up though.  [wearing a 26×30]
Oh, && if you aren't in the market for a white top–then get this one in one of the other color options.  There are tons to choose from (I want the black next, obviously)!  Petite sizes available too. 😉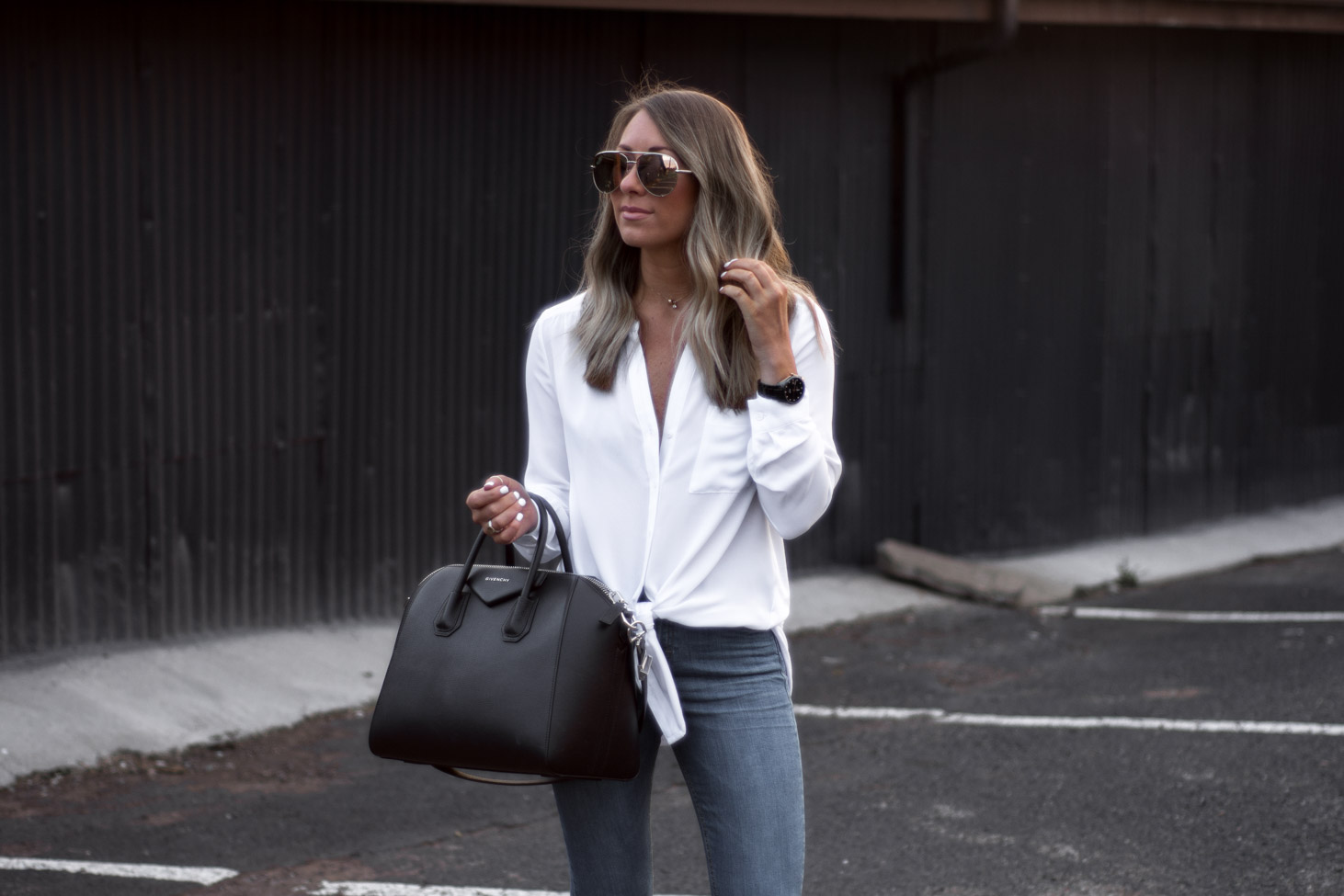 You all may have seen me mention the new show we've been watching on IG a couple days ago–The Missing.  We just finished Season 1 last night and if like mysteries then it's a must watch!
Top || Jeans  || Shoes || Sunglasses || Handbag || Watch, similar || Thumb Ring