Sweater || Topshop Jeans || BLANKNYC Suede Jacket ||  Marc Fisher Boots || Quay Sunglasses || Thumb Ring  || Givenchy Handbag, Dupe of this bag found here
Holy Moly!  Finally Fridayyyyy! This week was a doozy & I have to be honest–I am glad it's the weekend again.  January is hard, right?  After the holidays are over and the Winter blues set in, it's easy to feel like you are sick of everything in your closet. But, I will tell you what helps me.. good neutrals to wear.  I remember that was what got me through last Winter.  Stick to some good, neutral basics.  It may sound boring but I have found that sometimes that makes me happier than trying to do too much.
This sweater is just that!  It's my favorite color–I can't pass up a good grey–and the sleeves are just the cutest!  Obsessed with the bell sleeves lately.  ps, it also comes in black and I think that one would be perfect with a ponytail and some statement earrings.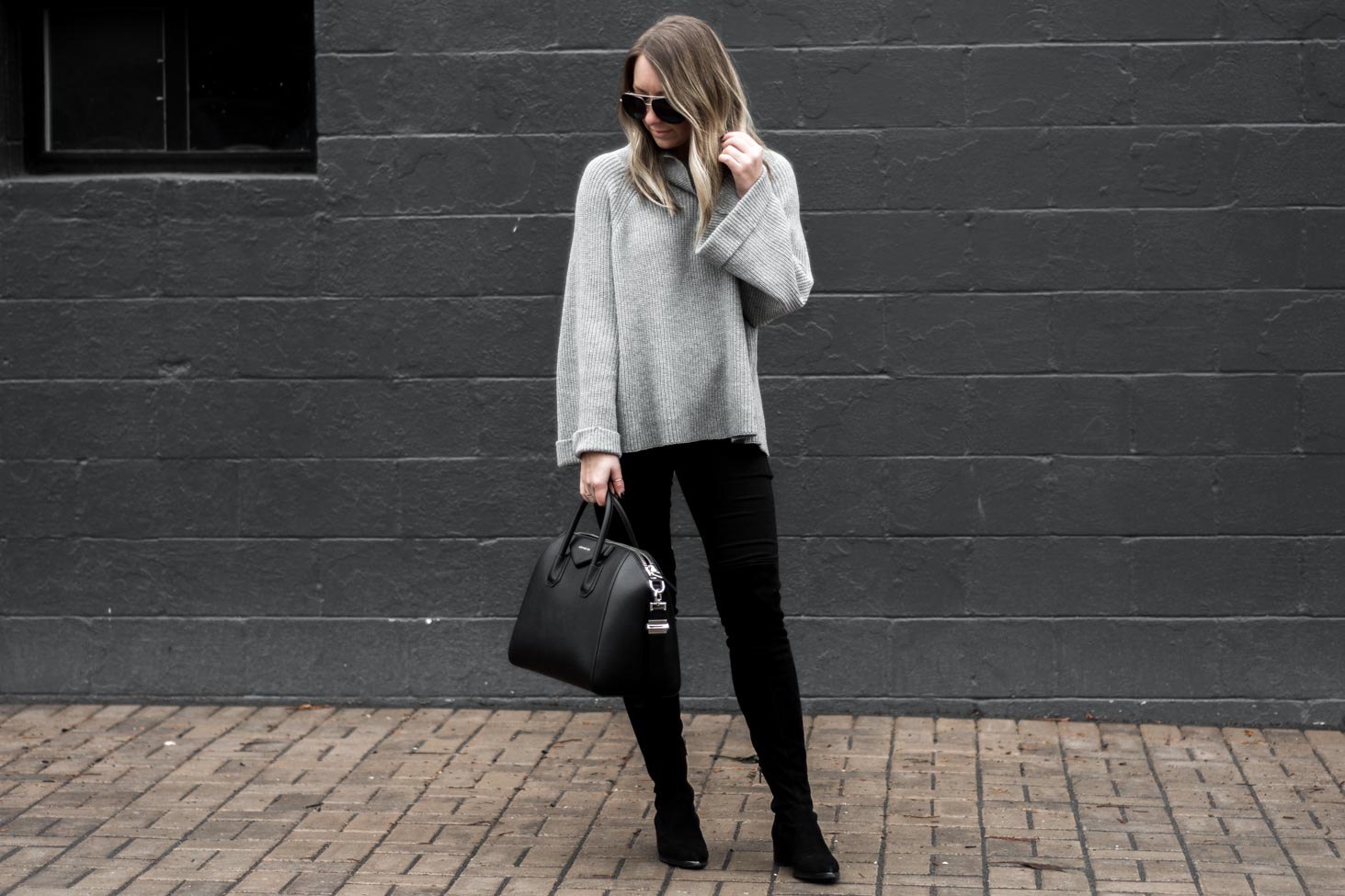 It can be worn for a weekend date night with black denim or a mini skirt and OTK boots or toned down with dress pants and flats during the week for work.  Super versatile! [wearing a small]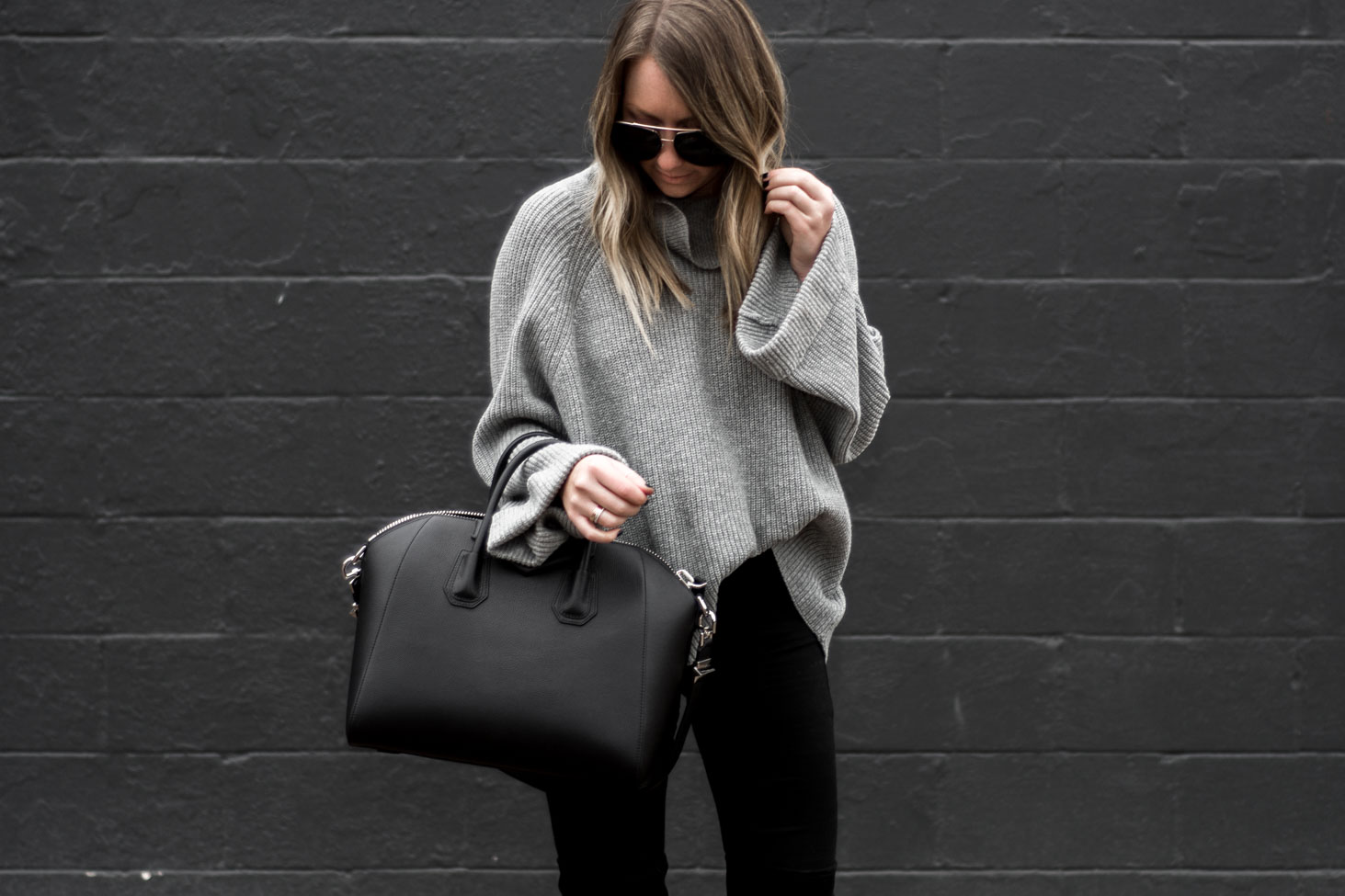 && I know I am a repeat offender with this jacket BUT I seriously love it.  [wearing an xs]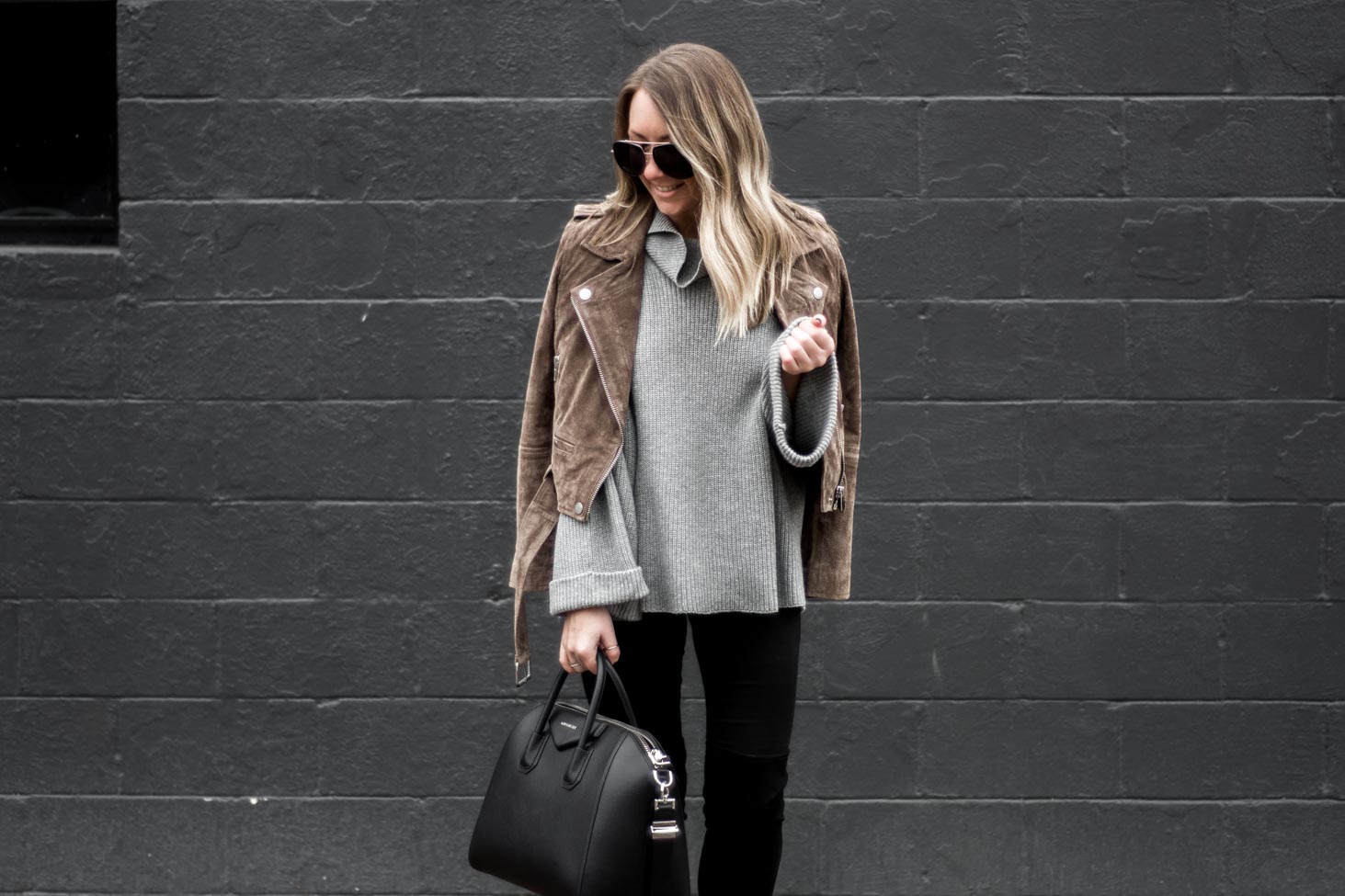 Here are a few other options that I'm loving at the moment.  They are all neutral and would also be easy to mix into several outfits.
I learned this time last year that February is the best time to snag some cashmere pieces.  I got a cream scarf and a grey wrap last year that I have used SO much this year.  So that will be the next thing I am on the lookout for.  I'll keep you all posted in case you are in the market too.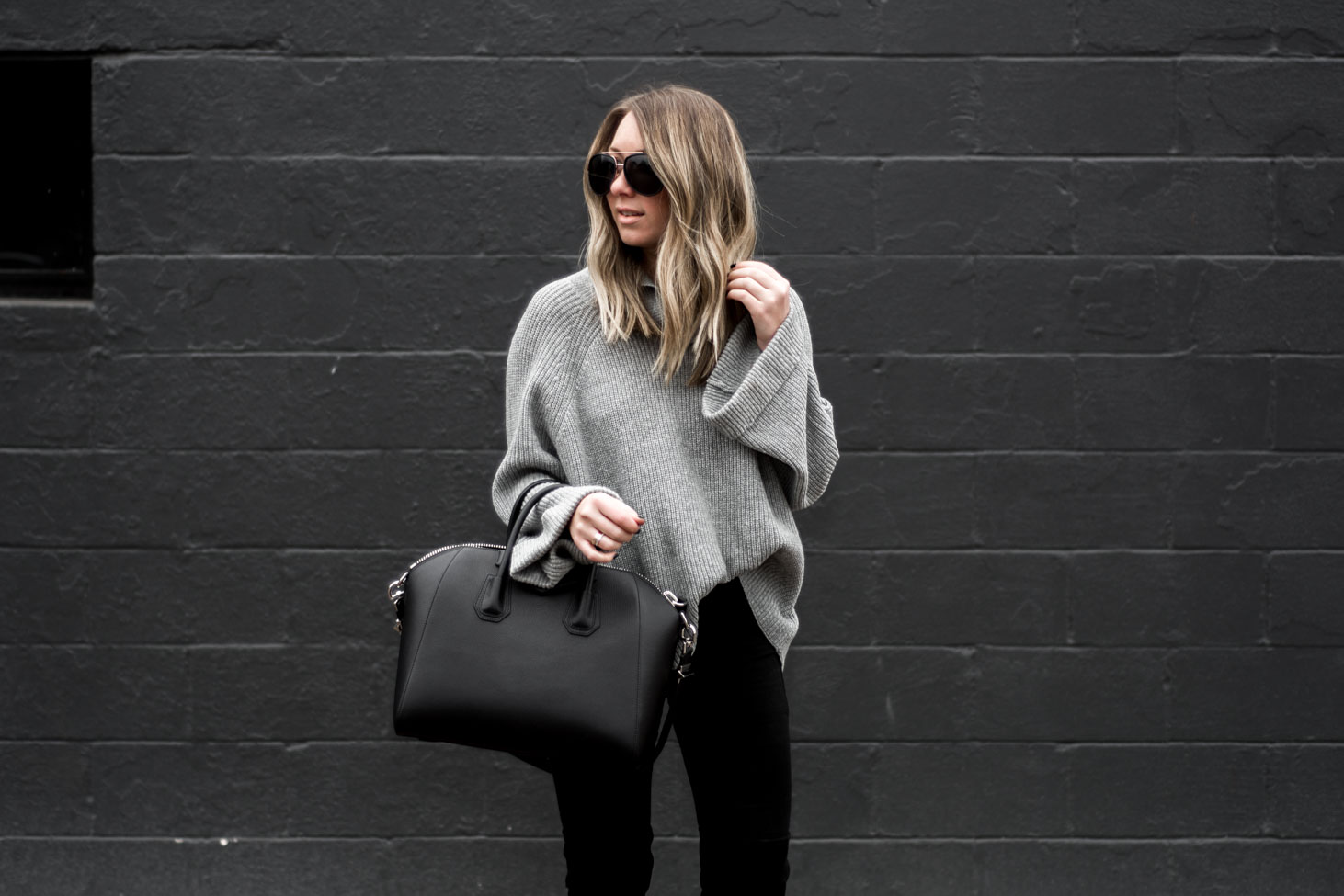 Cheers, babes!