Last week I saw that this t-shirt was on sale and I grabbed it to try. Turns out I love it. It's a great basic white t-shirt. That was something my closet was currently lacking so I'm happy I ordered. FYI – it does also come in grey.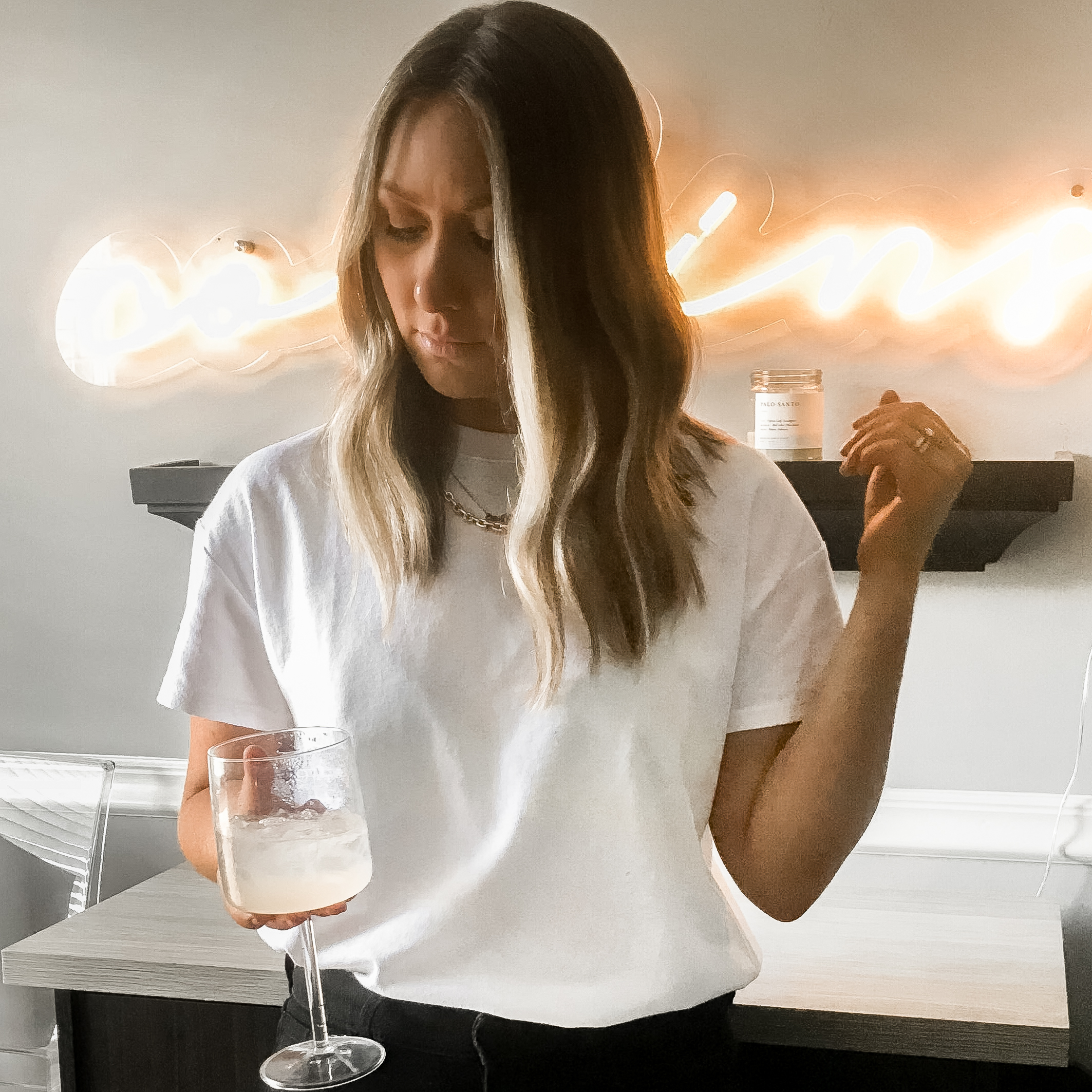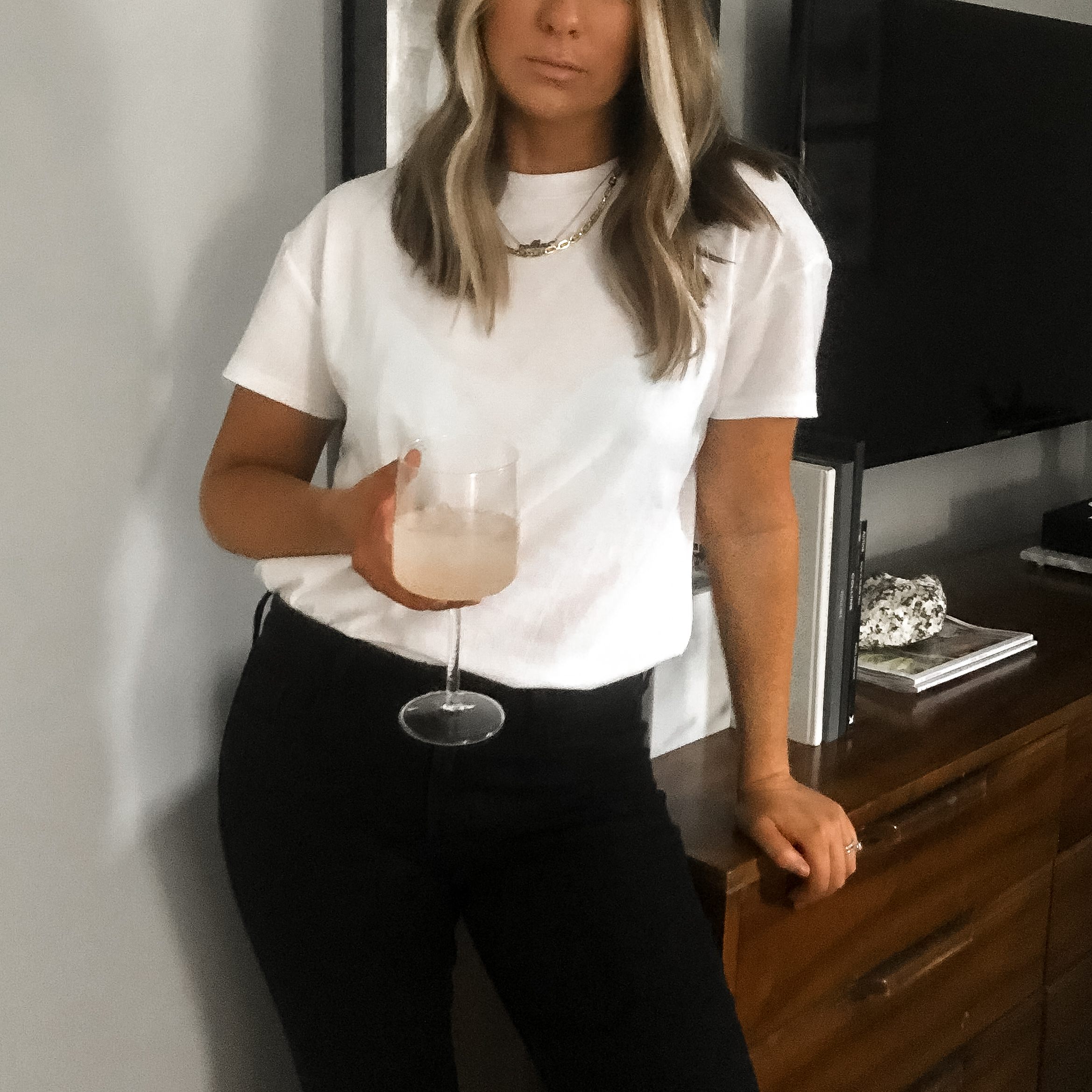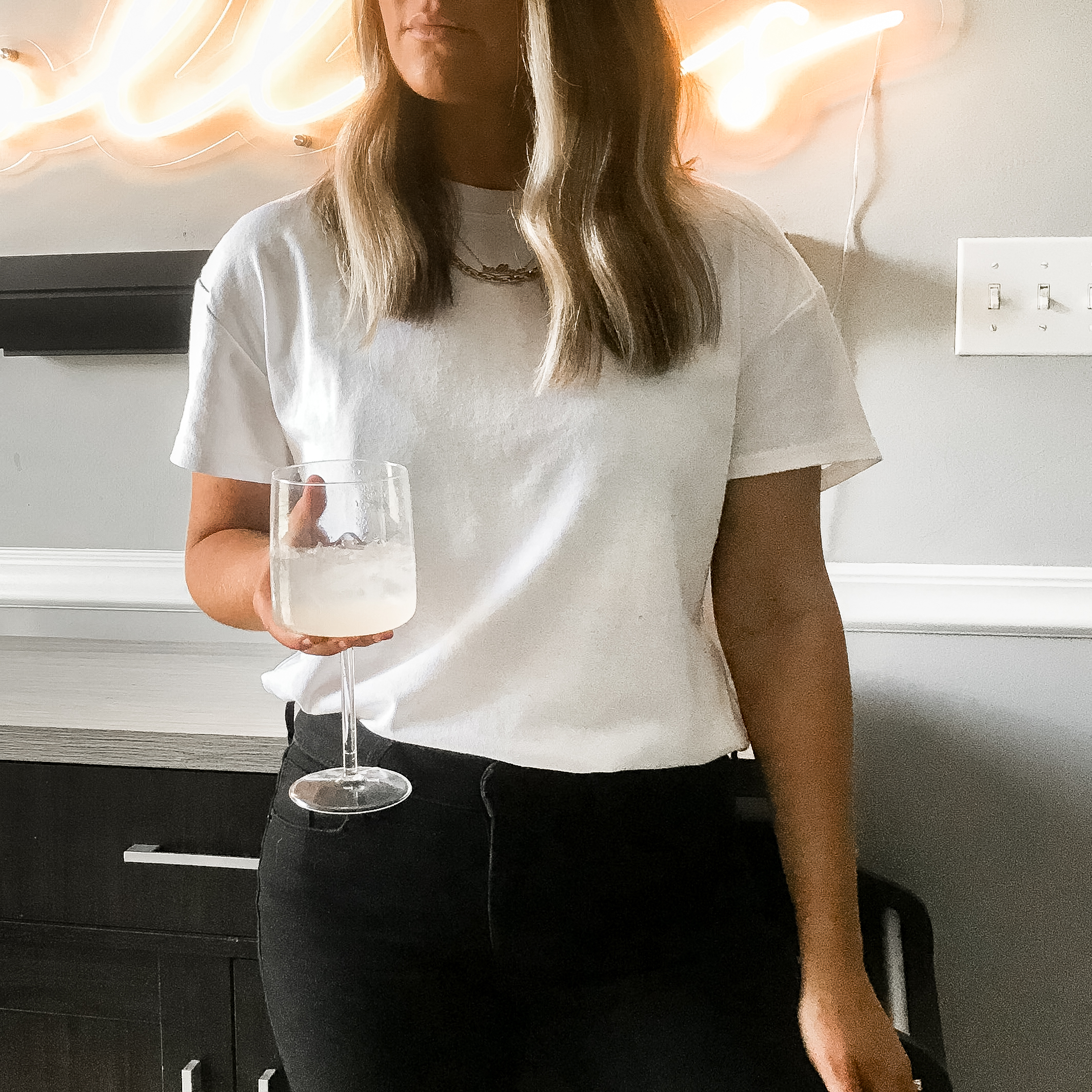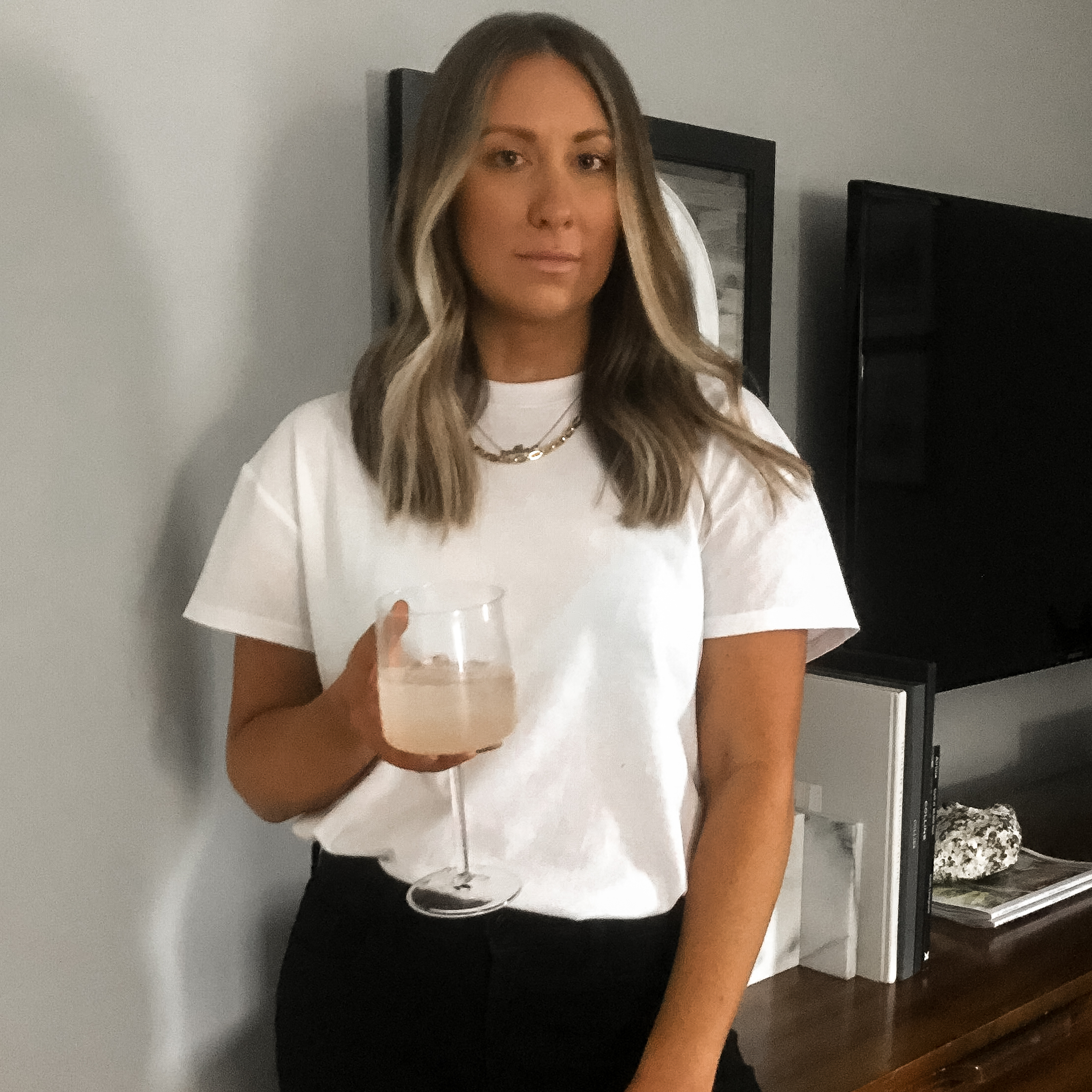 Disclaimer: White t-shirts are not something that I can keep clean so I don't like to pay a lot for one. They are something in my closet that I would rather replace often.
So that being said, I wouldn't brag on and on about the quality of this one. The material is not as thick as I would like it to be.
But on the positive side, the fit is great. I love how the crewneck is fitted but the sleeves are still generous.
All in all, it's a win and definitely worth the $10 that I paid for it. (It has since been marked down even more and is now only $8!)
Mine is an xs. This particular t-shirt does run big–I recommend sizing down.
I just paired it with comfy black jeans here since we are still staying in every night (hence the poor quality indoor evening photos, sry). However, I can't wait to wear it out–hopefully soon–tucked in with blue jean denim, hoop earrings and pumps. Basic t-shirts dressed up are one of my favorite going out looks!