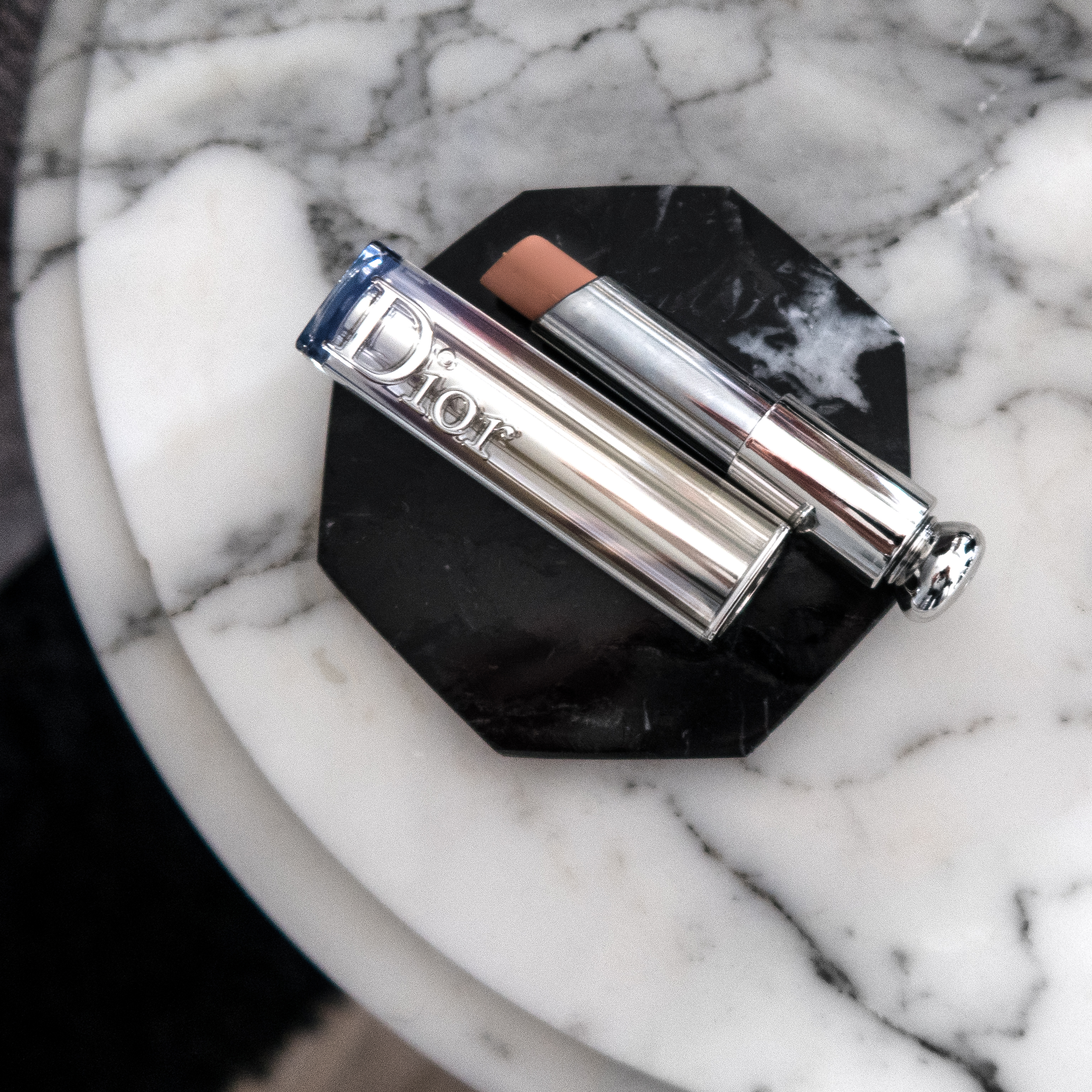 I struggle with lip color.  Always have.  That's why this Dior Addict lipstick was SUCH a great find for me!
I like very little color on my lips.. so it is only fitting that this nude color is named Minimal.
The exact name is Dior Addict Lipstick in Minimal 423 and you can shop it here!
It is not a very pigmented or opaque color – which I love.  It's somewhat sheer, gives a shine and is super hydrating.  It's the only lipstick that I have tried that I don't feel like I need to apply chapstick before putting it on.  It's also the only formula I have ever tried that didn't make me want to wipe it off a few minutes later.  I usually can't stand having anything extra on but this is the exception!
I love that this nude is something I can wear even with the most casual outfits.  I plan to try another color soon.
ps–this is one of the coasters we got a set of as a wedding gift.  We're loving them! xx