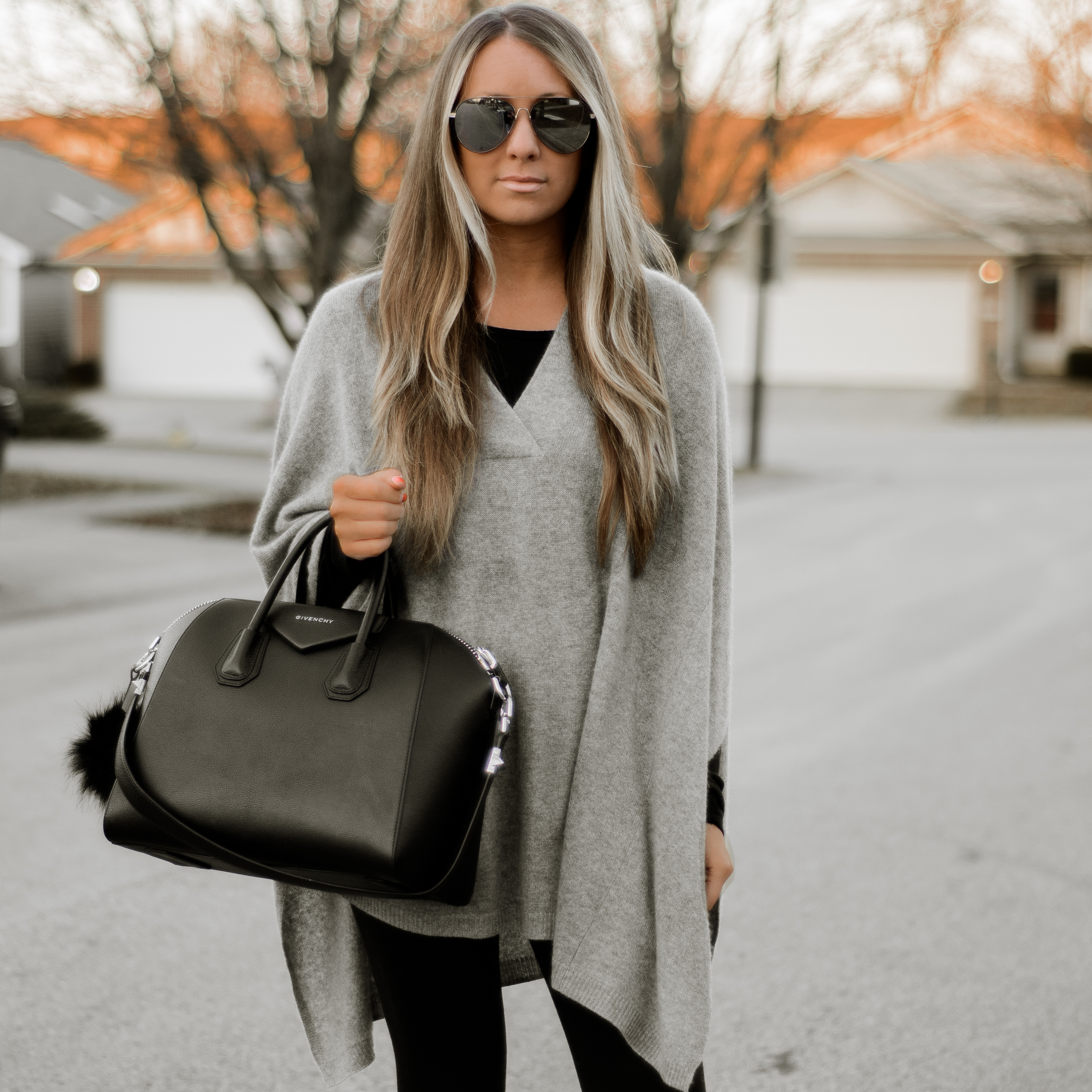 I have had this cashmere poncho for a couple years but recently have been on a kick wearing it again.  It's a great buy! 
This is the exact poncho I have.  It's a really soft cashmere and currently 40% off! That makes it under $90.  Yessss!  
Still sounds a little pricey I know, but you will be happy to have it.  It's really versatile but my favorite way to wear it is with leggings, sneakers and a long sleeve tee.  It's important to have a casual outfit like this that is VERY comfortable, yet still put together.  Quality pieces like this take a look from bum to chic.  
I wear this look a lot but most commonly to..
[1] travel — perf for the airport or a road trip because it is easy to sit and nap in
and 
[2] go to dinner — works great when you are running low on time to get ready or are just having one of those nights when you're not feeling yourself and want some non clingy clothing
It looks like the light grey is sold out but they still have three great neutral colors available.
And I have to draw your attention to my leggings too.  I have several pairs of black leggings but these are my favorites to wear with non athleisure outfits.  You know how it is nice to have a good cotton pair without any sheen so they don't feel like you should have them on at the gym?  That's this pair.  Btw, I am a big fan of the brand, Yummie, so check out their other items too.  The bodysuits are great wardrobe staples.  I think I need to try these newbies too as I am currently on the hunt for a good faux leather pair to take on our honeymoon.
Ok–cheers to FRIDAY!  Hope you all have a good weekend ahead of you.  xx