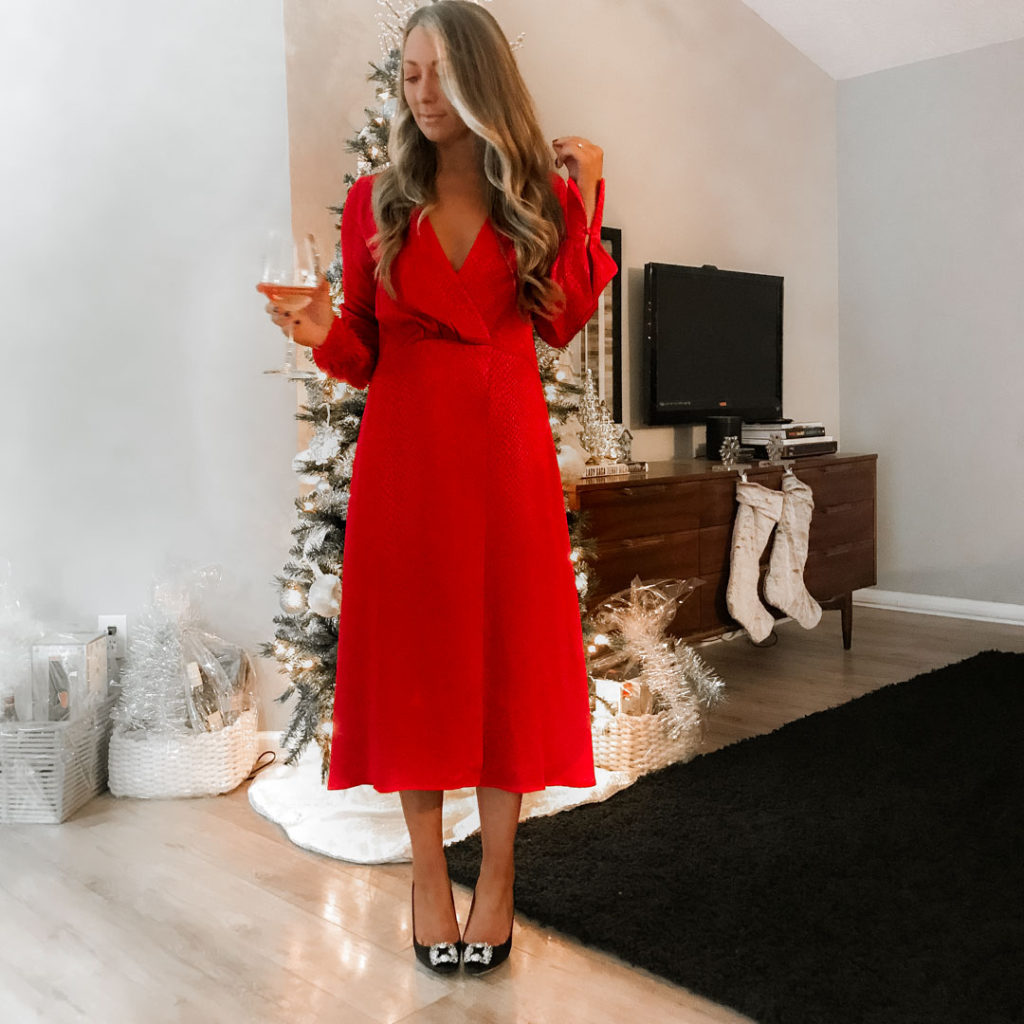 I wore this festive dress to Ethan's office holiday party last Saturday!  You will love the price..
..only $19.99! What a steal, right??  I love finding items like this at a good price point.  You know, items that you might only wear one or two times.  It allows you to have something new + fun! 
(Sorry I don't have any better photos!  I just had a few iPhone snaps from the night.)
This dress is a very oversized fit but I loved that.  It made it an easy wear and gave it some style and attitude.  I was so happy with the length too!  I wish it came in black–it would be a great one to have in a more neutral color.  [wearing a sz 2]
I added some sticky cups for a bra and then also put some double sided tape on the edges so the dress did not gap.
I decided to go for a full party look and added my Manolo Blahnik Hangisi pumps (from my wedding) but you could also add a tall boot if you are wearing the dress to a less formal occasion.  
I hope this helps if you all have a holiday party in the coming weeks! xx