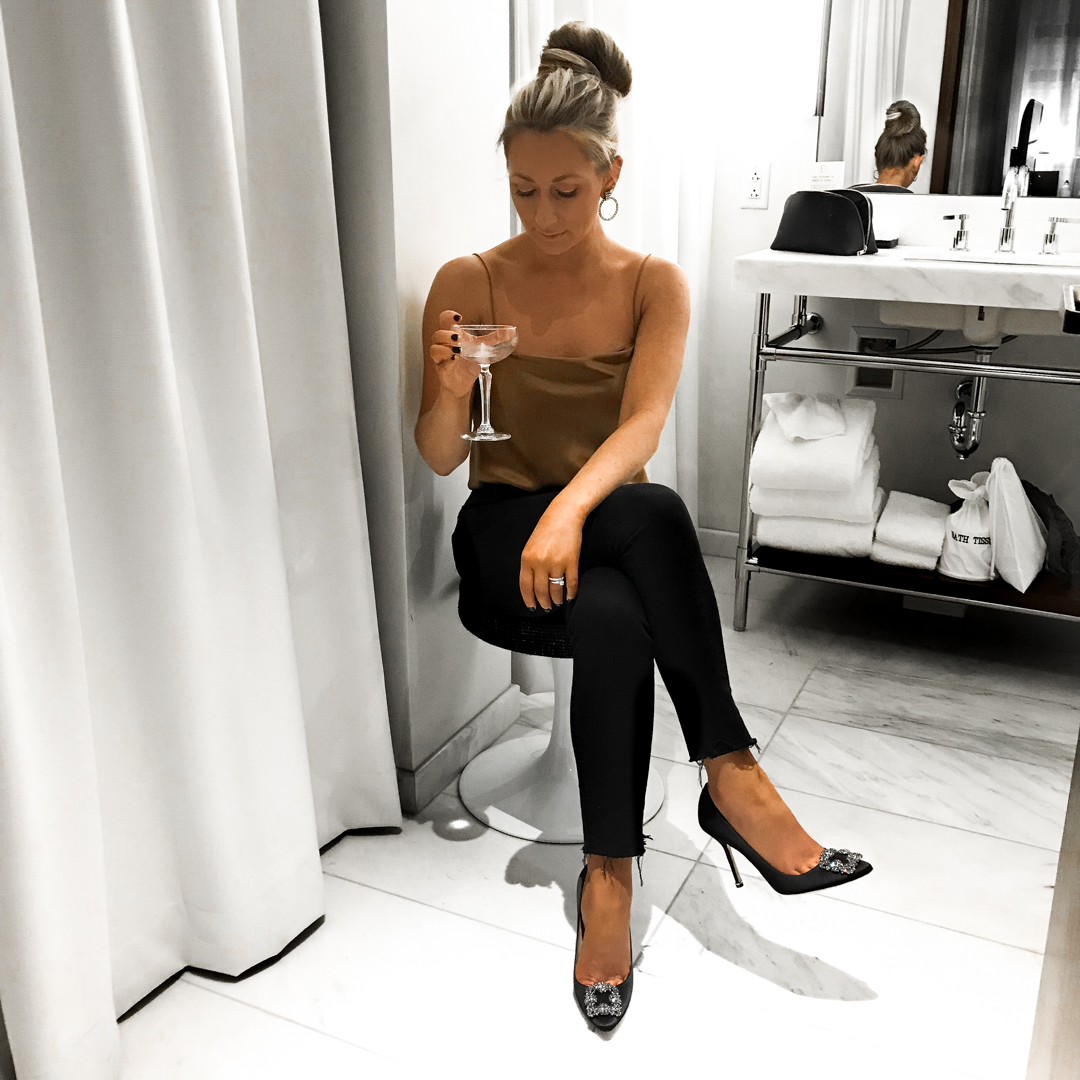 The holiday parties are upon us so I rounded up several festive items that would be perfect! They are all under $100 and very fab!

I'll be sporting this copper satin bodysuit again during the holidays.  For sure!  And I think it's safe to say that I'll work these Manolos in again.  They are the BEST.

Here are some other options for you all to consider too.  Click on any item to SHOP!
Happy shopping! xx