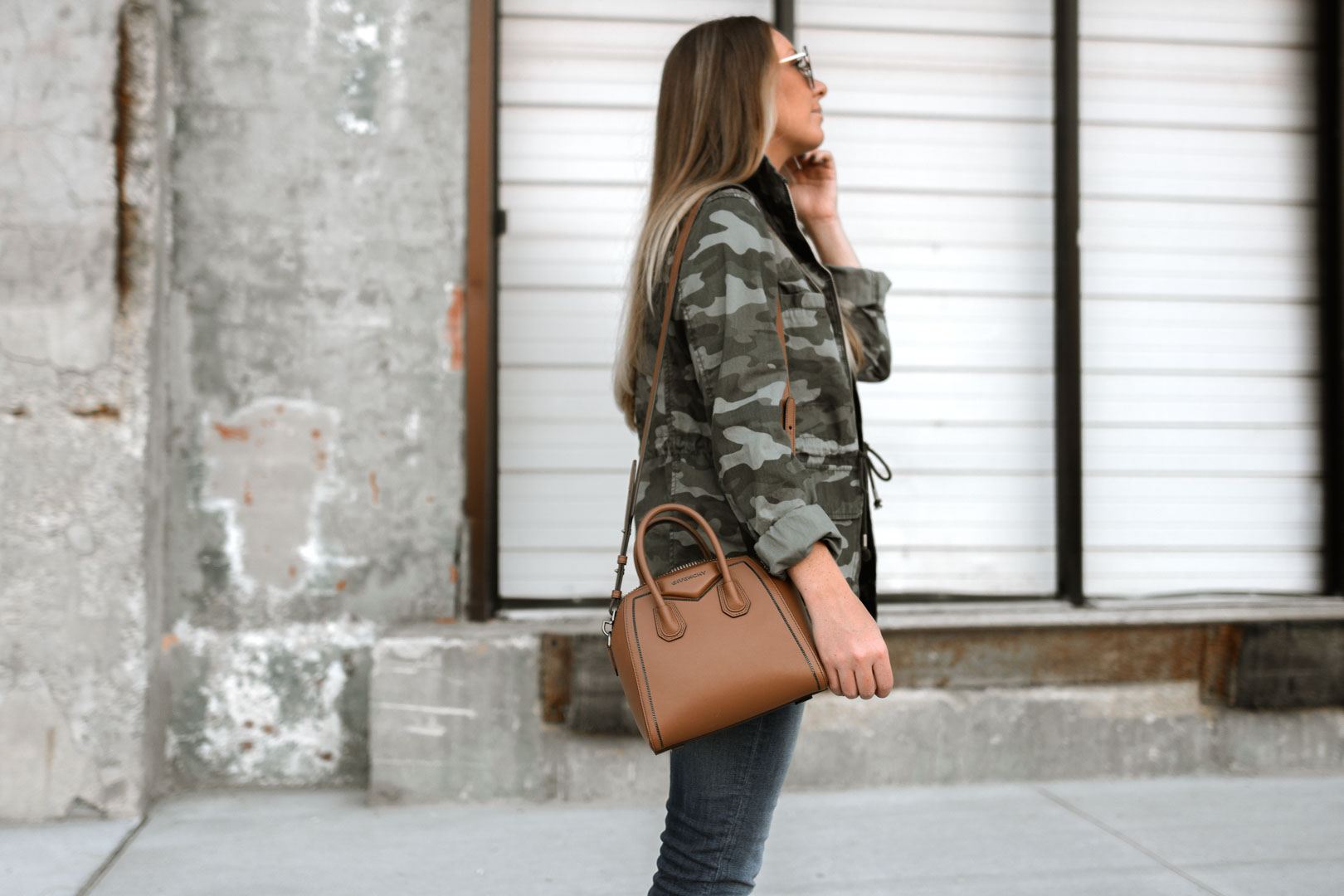 I have never been a fan of camo.. but for whatever reason, this fall I have been drawn to it!

I started off by grabbing this camo field jacket last week to see how I would like wearing it.  I think it could be a good neutral to mix in!  After reviewing these photos, I realized I would have liked this outfit even more with black denim.  Next time!
A jacket this weight is definitely a welcome addition to my closet!  I was really in need of something lighter like this.  Such a great transitional piece because I can wear something sleeveless or short sleeve underneath (since it is still so hot out during the day) and then add the jacket when I am inside or it hits evening.  I am wearing a M because this is what they had available when I was in the store.  I do like it oversized (will be great with black leggings too!) but I probably could have gone for a small and still been just fine.
btw, when I was searching for some jeans to link that are similar to the ones I am wearing (mine are super old Gap jeans) I came across these straight leg black jeans.  Going to give them a try becuase I have been needing a black pair that don't have any rips.
Happppppy hump day!  My mom and I are off to meet with the caterer to finalize some rentals for the wedding later today.  Things are getting REAL!