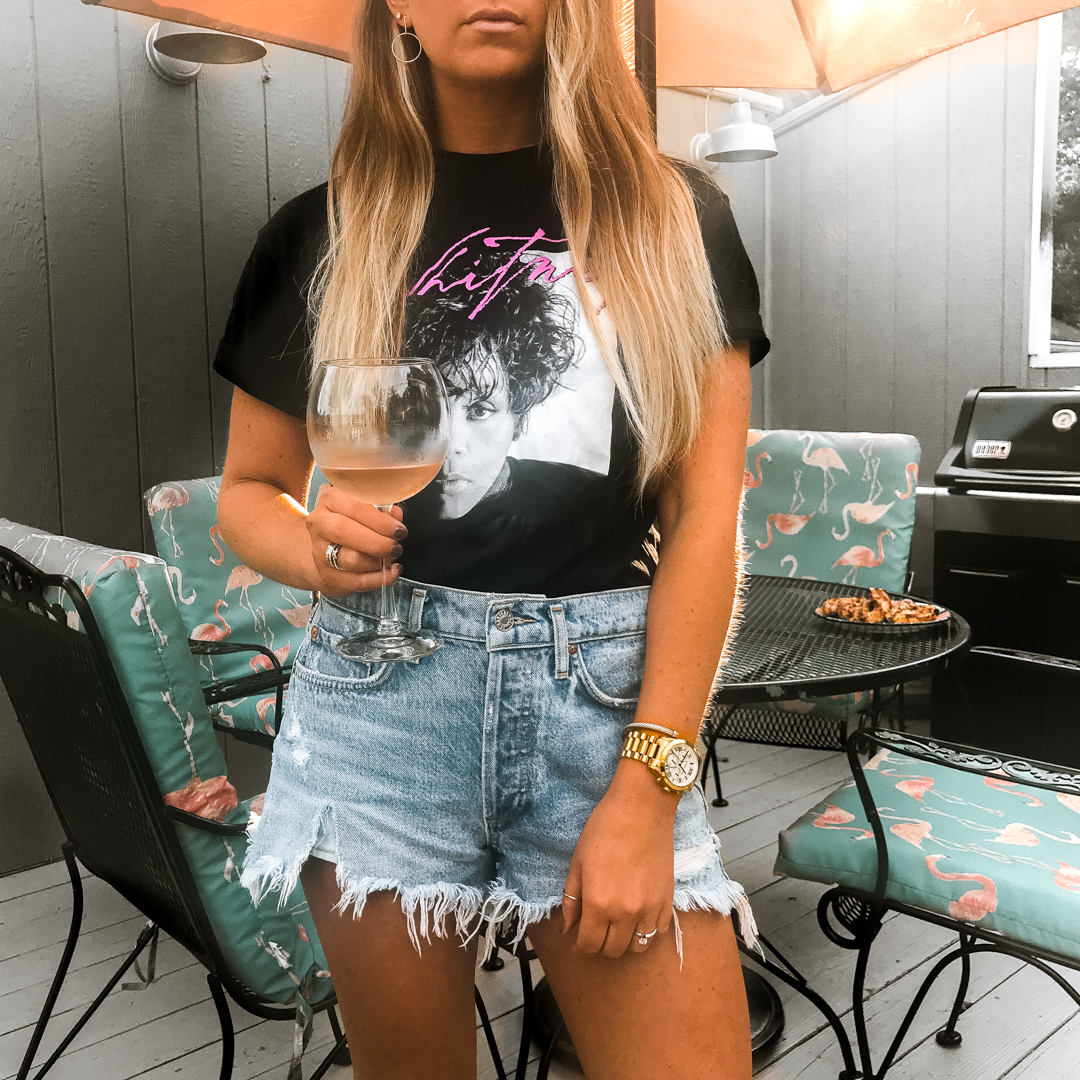 Still confused at how it is already Monday, but that's how it is with good weekends–they all go by fast!  Here are the tidbits about ours and a few of the photos that I snapped..

It was certainly a weekend of casual wear–which I love–because we spent it down at the lake house with friends.  Very laid back and very fun!  We grilled out both Friday and Saturday night, snuck by with good weather on Saturday so we had plenty of time on boat!  There was a margaritaville themed party at one of the docks on Saturday night so we also went down there for a while to enjoy the band.  I added all my loungewear and several of our home decor items to this post so you all could shop them.  I got a bunch of questions about this side table after it was on my IG story.  It's so chic and really handy.  We keep it by a couch and ottoman we have in the sunroom and it's perf for sitting your laptop and coffee/wine on.  I also found our exact bar cart on sale and you can click here to see the details on how we did the map above it.  Annnd my favorite addition to the weekend?  This Whitney Houston tshirt, duh.  Oh and these new earrings that I am obsessed with.  Loving wearing them with my diamond studs in my second hole too.  Also, VERY happy I finally found a new pair of athletic shorts that are the perfect length.
Hope you all had a gooooood weekend!  I had a really productive work day last Friday so I am hoping to carry that into this week.  Oh, and do a little much needed detox.  Time for some clean eating and lots of water!