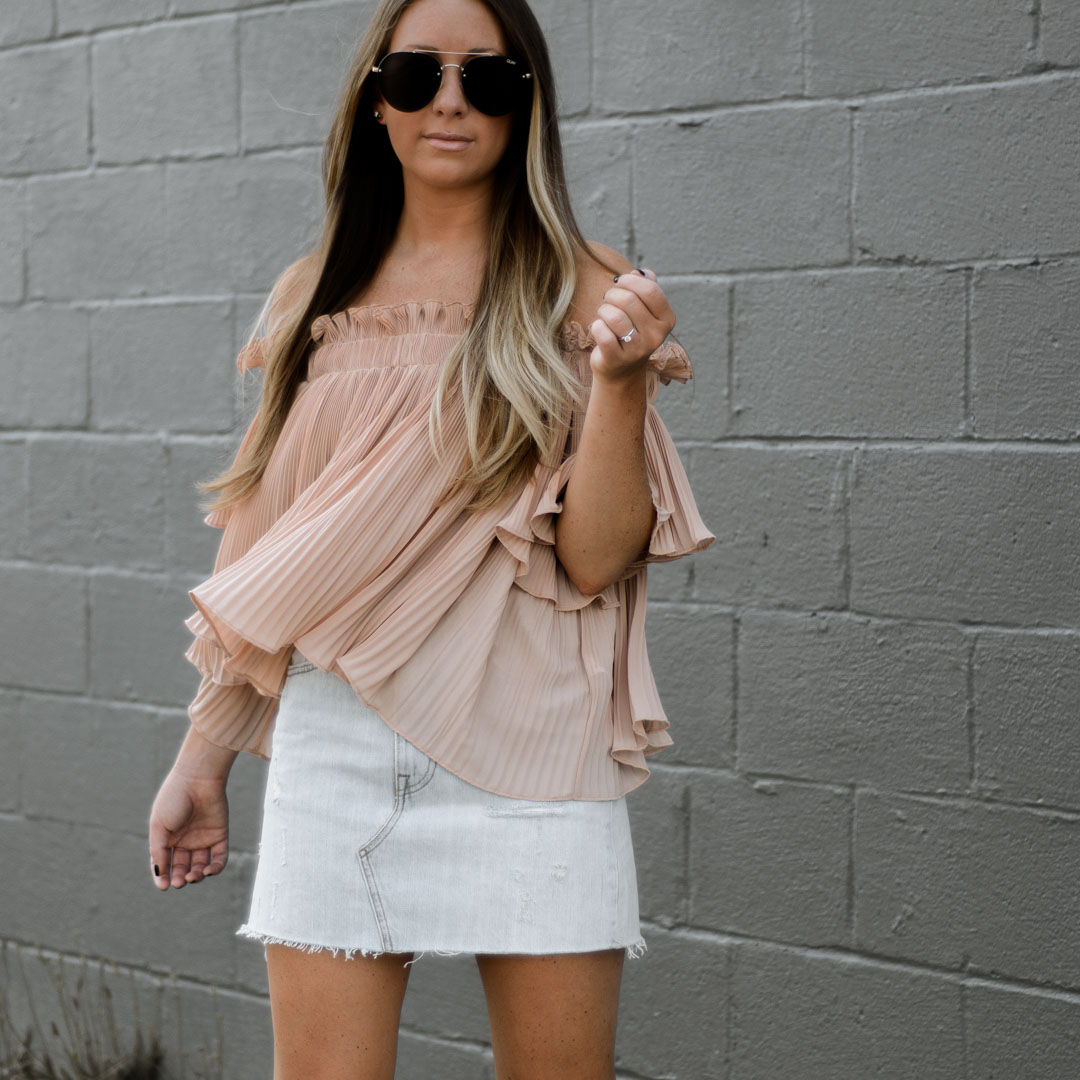 I recently did a [much needed] closet purge and since it is fresh on my mind, I am going to give you all some tips to follow the next time you  go to do your own closet clean out.
mindset is key
First of all, you have got to be in the right MOOD to tackle cleaning out your closet.  Seriously–wait until you have a little bit of time and just really feel like decluttering.  If you don't then you will just skim over things and keep items you don't need anymore just to finish the task.  Make sure you are ready to be decisive and cut throat haha!
not an end of season task
Although you do want to be in the mood to say goodbye to oldies, you don't want to get rid of things that you will regret.  If I did a closet clean out at the very end of summer when I was CRAVING turtleneck sweaters and boots then I would probably throw away all my shorts because I was sick of wearing them.  Then I'd be super annoyed when next May rolled around.  Clean out beginning or mid season.
go back through your donate pile
Once you are finished selecting the items to get rid of give the pile another once over.  I was going to give the top away in these photos, but after looking at the donate group one last time I pulled it out.  It's a unique one that I still like so I was ok with keeping it!
up the frequency
Don't clean out your closet once and then think you are good for the couple years.  Ideally, I like to purge items 4 times a year.  It helps to keep my items organized too.
go back for one last edit
After the entire clean out is said and done and you have all the clothes you're keeping all tidy, let a week or so pass and then go back in for one last round.  Scan everything over to make sure you 100% want to keep everything that remains.  A fresh eye ensures you haven't overlooked anything.
the hanger game
It took me years, but I finally only have black velvet hangers in my closet.  When I clean out items I start a section of empty hangers.  In a few months, when I run out of hangers to use I know it's time to get rid of some more things.
These tidbits help me so they should help you too if you follow! xx