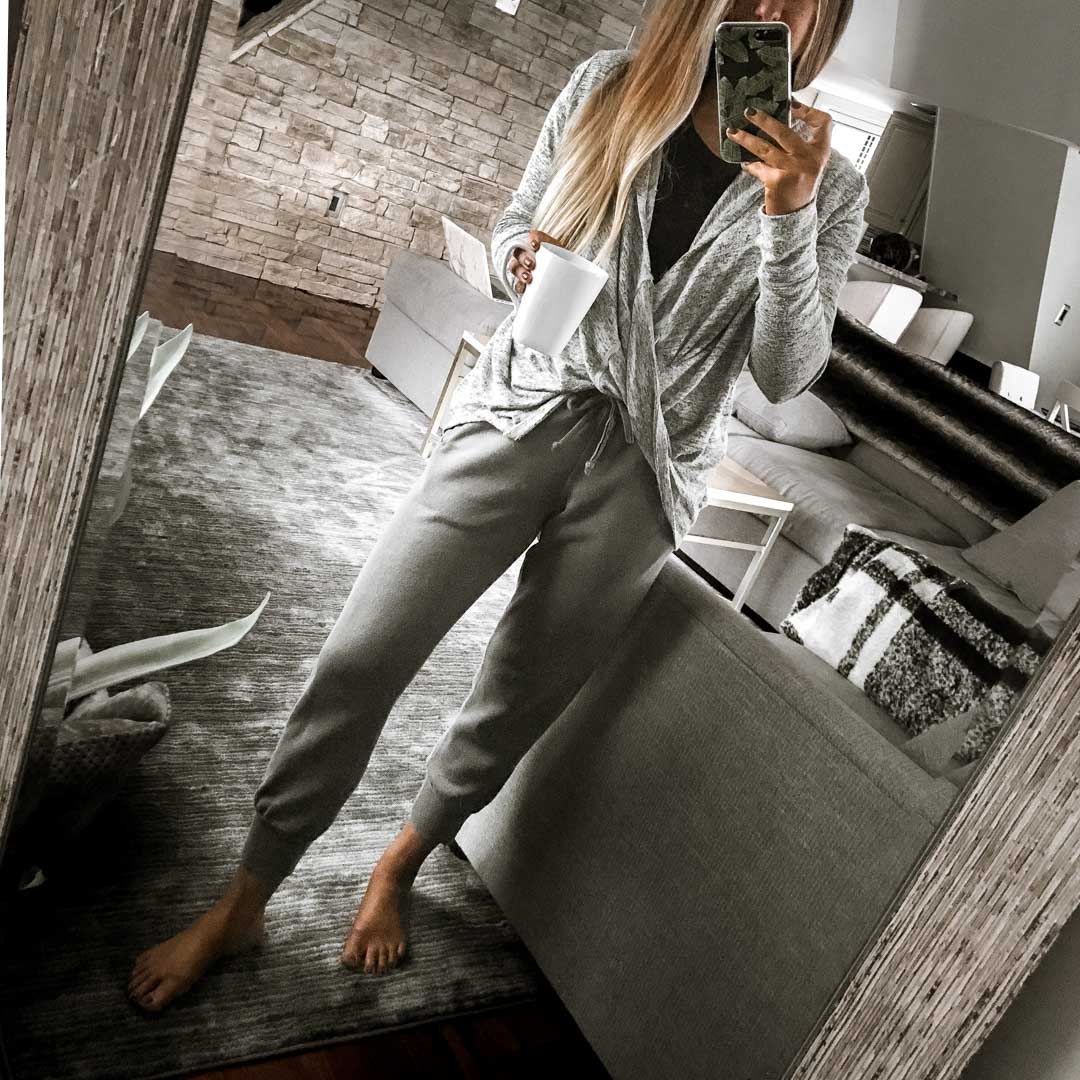 heyyy, FRIDAY.  Thrilled to see you roll around again.  I'm giving a coffee cheers in my favorite lounge wear to celebrate.

I am working from down at the lake house today and we have friends coming down for the weekend.  I am so looking forward to some rosé and time on the water!  I hope you all have a good weekend ahead too.
Now for the details on my super casual #ootd…
wrap top Not the exact top that's available here but VERY similar and sooooo good.  Definitely recommend having one of these in your closet.
t-shirt My favorite basic and it's under $10.
joggers Hands down my favorite joggers.  These are the only pair I have bought and truly loved.  The length is perf, they are high waisted, a true sweatshirt material and have pockets!
coffee cup This is the set of white dishes we have down at the lake and we love how simple they are.