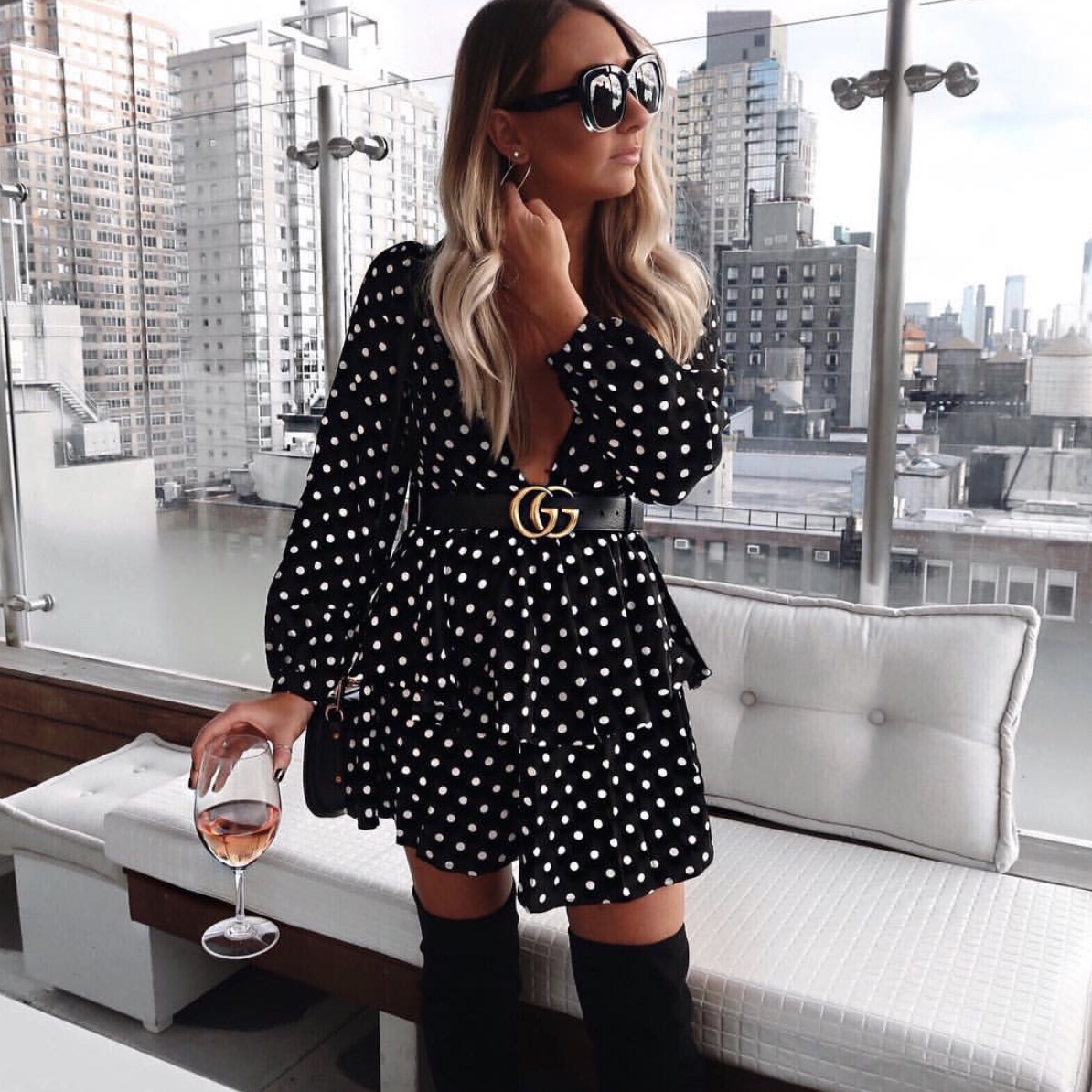 Shouting out a few of my tips for bloggers attending New York Fashion Week …
I am not attending NYFW this September (I am in the thick of wedding prep + planning, among other things) but I have been a few times in the past and I would love to attend again in the future.  So… since it is right around the corner, I thought it would be fun to recap specific advice.  If you are a micro blogger then I hope this post is helpful. Let's get right into it!
email, ask, repeat
This is main thing you need to focus on in order to attend fashion week–send out tons of emails and do it ahead of time.  The more effort you put into this, the more full your schedule will be.  If you want to try to work with a hotel for a comp stay then you need to start emailing a bunch of options 2-3 months ahead of time.  Find boutique and smaller hotels, search around for an email address for press/media, and send them a short pitch.  You will want to introducing yourself, include examples of previous hotel collaborations (if you have had any), tell them your dates and what you are offering in exchange for a stay.  Sometimes this is a specific number of posts on social media, professional photo for them to use at will, etc.  This is a super busy time in the city so don't be discouraged if you do not get a response or they politely say they cannot accommodate.  You can always reply and ask them to extend a media rate to you.
In addition, you will want to email to set up invites to shows and presentations.  Start doing this a month before.  I usually google to find the NYFW schedule of shows (they will list the day and time and it will be updated as shows are confirmed) and then start searching around the internet to try and find a PR contact.  I keep all of this info in a excel sheet so I can track the designer, contact, emails I have sent and responses I get.  VERY necessary!  Beware you will get several emails that bounce back because the addresses you find are no longer current.  Just keep searching around.  Also keep in mind that some designers do not handle the guest list for the shows in-house and will work with a PR agency.  Keep this email short also–introduce yourself, detail your reach, showcase your previous NYFW coverage (if you have any) and ask to be considered for any show or presentation they are having this season.  They will be getting THOUSANDS of emails remember to keep following up in order to stay on their radar.  Even up to the day of the show.  You never know when it will pay off and an invite will come through.
download the fashion gps app
This app is SUPER helpful.  It will be updated with the schedule, you can request a ticket to shows through it and if you RSVP to a show it will be visible on here.  It has the day, time and location (crucial bc you will need that address) for shows.  Your barcode to get scanned to enter the show will also be here as well as your seat assignment.
create a spreadsheet
I mentioned this before but I want to reiterate again how helpful this is.  Not only to track all the emails you send ahead of time while prepping but also to create your schedule.  You can add any shows you have send an RSVP in to and share it with other bloggers you know are also attending NYFW.  This will help to plan out cab sharing.
it's ok to wear sneakers
You do not have to be dressed up in frilly outfits and high heels.  You should dress really true to your style and wear comfortable shoes–sneakers are your BFF.  Thank gosh there are so many trendy pairs right now.  Often times you plan to come back to your hotel and change during the day and end up not having time.  Thus, spending way more time out and about on the streets walking around.  Trust me, you will regret the uncomfies.  I did wear heels to some evening events though!
go to the parties 
They are the FUN part!  Companies really like to put on a show during fashion week so make sure you hit a few.  You can also research this ahead of time and let them know you would love to attend if they are able to extend an invite.
drink water whenever it's available
Sounds silly, right?? Well it's not.  The days are hectic and if you aren't careful you will be dehydrated.
be outgoing at events
This is a great time to make connections with other bloggers.  So many others are in the same position as you so it is not crazy to go up and introduce yourself!  You never know when you might make a friend–it's great to have those in the industry.
squeeze in time for yourself 
One night I skipped whatever plans I had for dinner and walked several blocks by myself to get poké.  It was such a good decision!  (and not only bc I am obsessed with poké, haha.)  It gave me time to decompress and wander around in an area of the city where the fashion week events were not taking over.  So nice!
make sure to enjoy NYC 
Don't forget you are in such an amazing city. Make SURE you take time to enjoy it.  It is totally worth it.  After all you have taken the time and money to get there! I always have a coffee shop, brunch place, or hotel to wander around in in mind before I go.  Nothing better than all the trendy spots NYC has to offer!
If you are headed to the city soon HAVE SO MUCH FUN!  And if you aren't and want to still be in the know then you can totally manage that too.  Several of the shows stream live now (Tory Burch is one that comes to mind who has in the past) so be on the lookout for that.  Watch the YouTube vlogs.  They are my favorite way to see the blogging side of FW.  Song of Style and Damsel in Dior have both done a great job detailing their days in the past.  And track down the looks once shows are over.  I use the GPS Fashion app for this (they will be posted there) but you can also find them online.
If you have any specific questions for me, just shoot me a message on IG.  Happy to chat!  Happy Friday Eve! xx