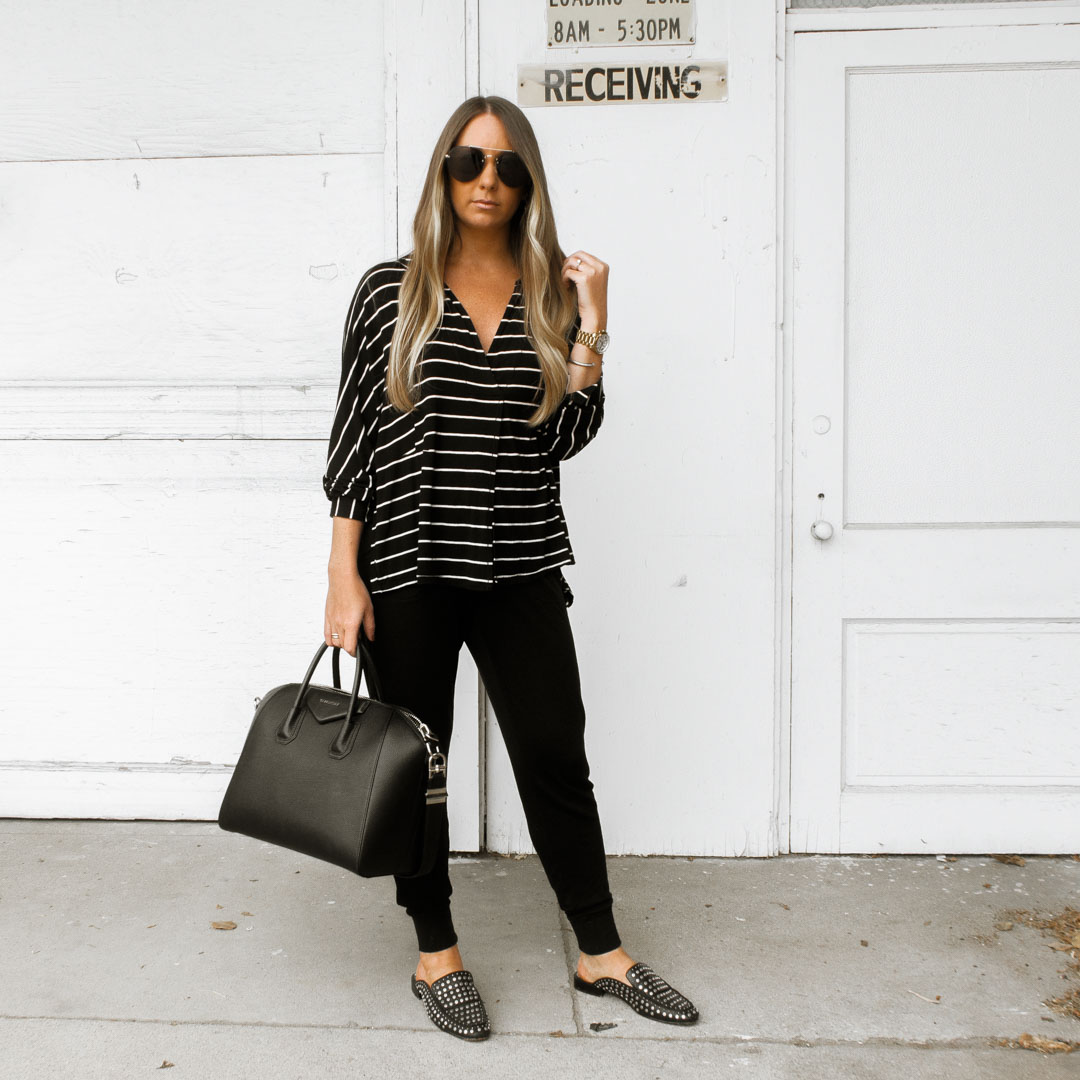 I am all about the elevating comfortable pieces to make a chic casual wear outfit.
If you want to dress up your most casual pieces then just add items like mules, jewelry and a nice handbag instead of nikes and a hat.  With not much more effort, you take your ootd up a level and then it works for so many different occasions.  I wore this last week when Ethan and I went to meet with our jeweler to design my wedding band!
I hope you all had a fab weekend.  We spent our day Saturday working on a project we took on for our wedding with my mom and Scott.  It's coming together and I couldn't be happier!