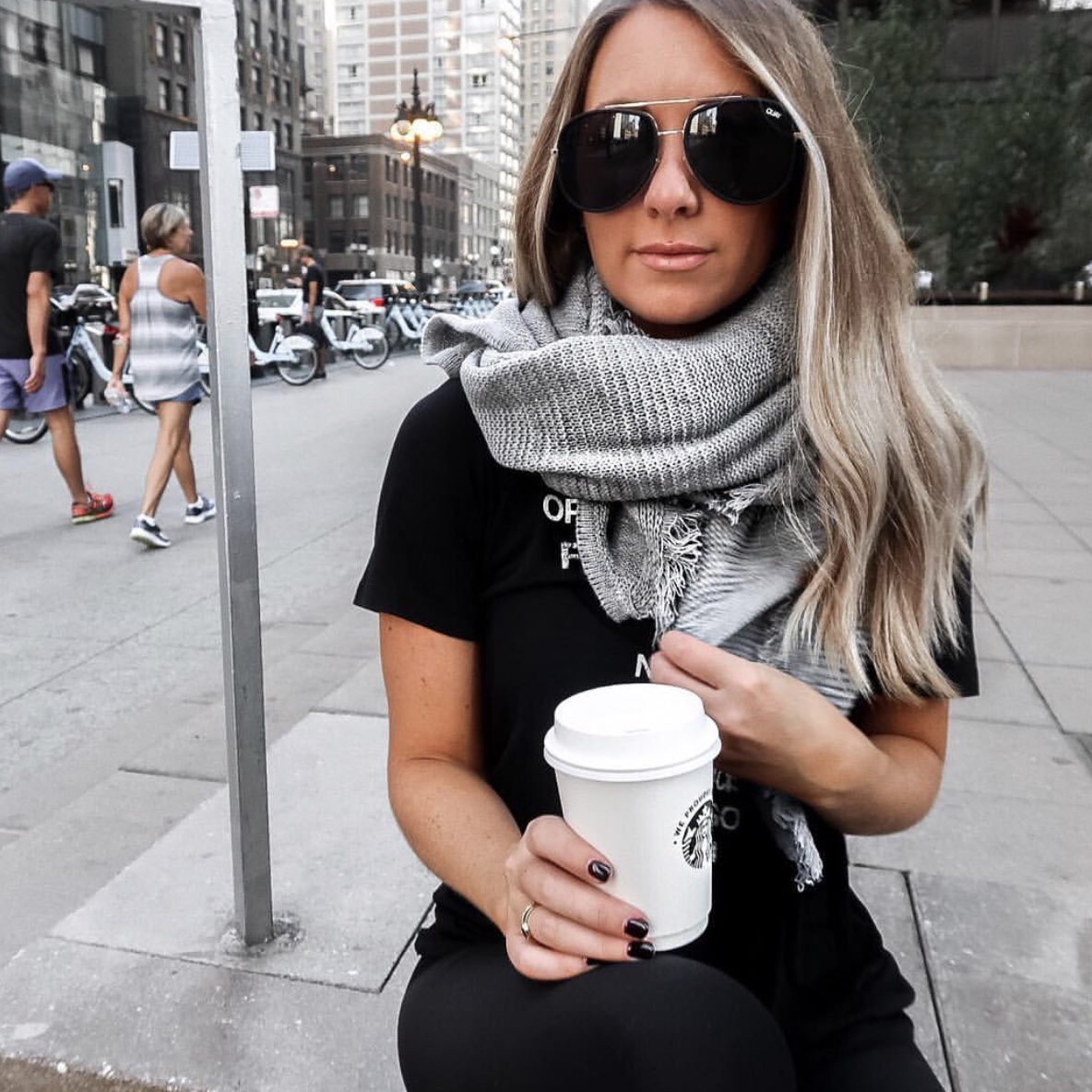 I'll say it.. I am sick of summer clothes.  I'm over shorts and sandals and being hot.  I am ready to move on to sweaters, jeans and layers!  So, today I am pulled 5 things that I got tons of wear out of last year and I think you need in your closet for this fall!
textured scarf The first item I think everyone should grab for fall is a textured scarf.  I am partial to a grey one (this is an old Rebecca Minkoff fave) but this year I am also looking to add a brown/tan to my collection.
click to shop similar items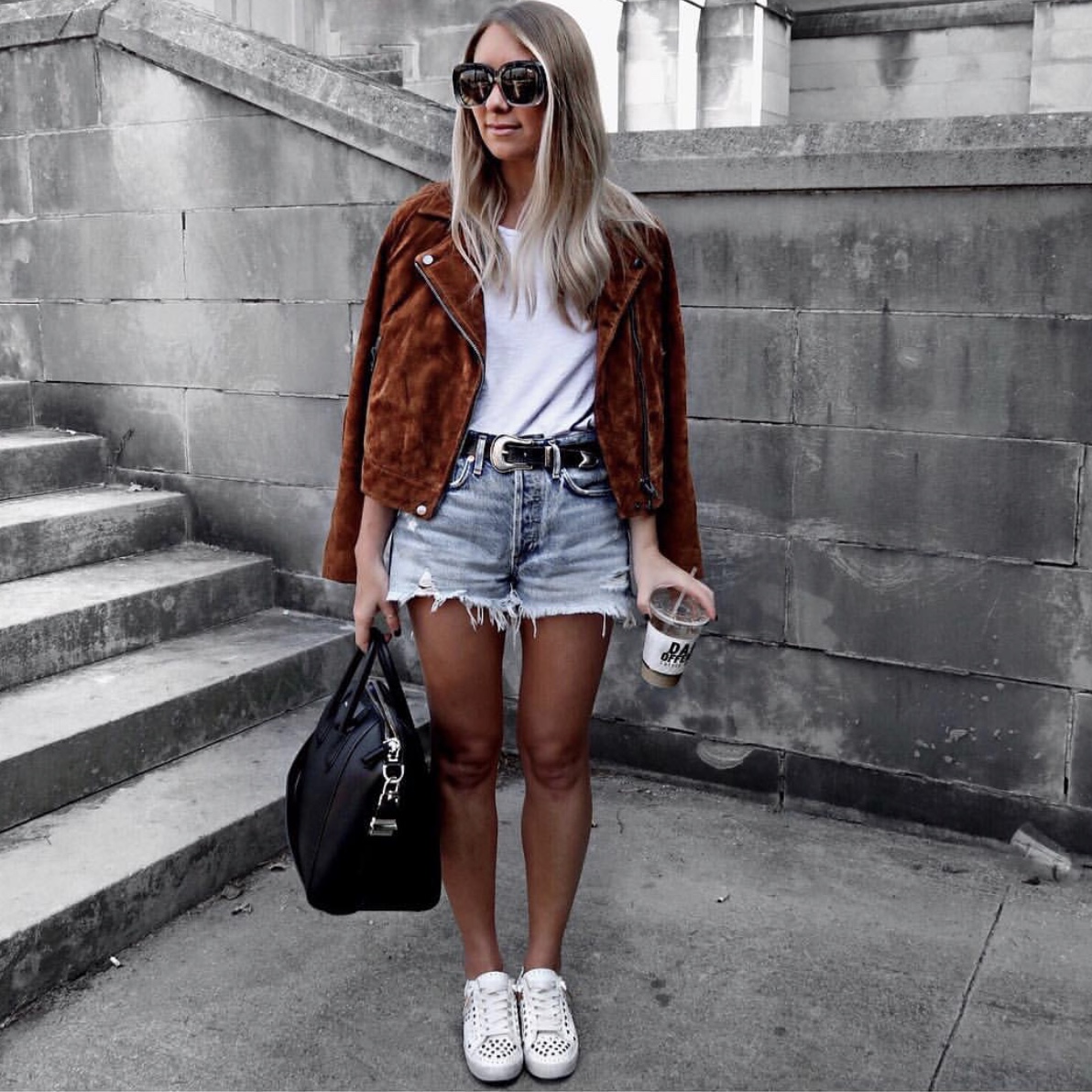 suede jacket Perfect for draping over your shoulders with shorts, skirts and dresses but also amazing for layering up with as the temps drop.  I would do any neutral shade in a suede jacket like this–tan, grey, black, brown or sand.
click to shop similar items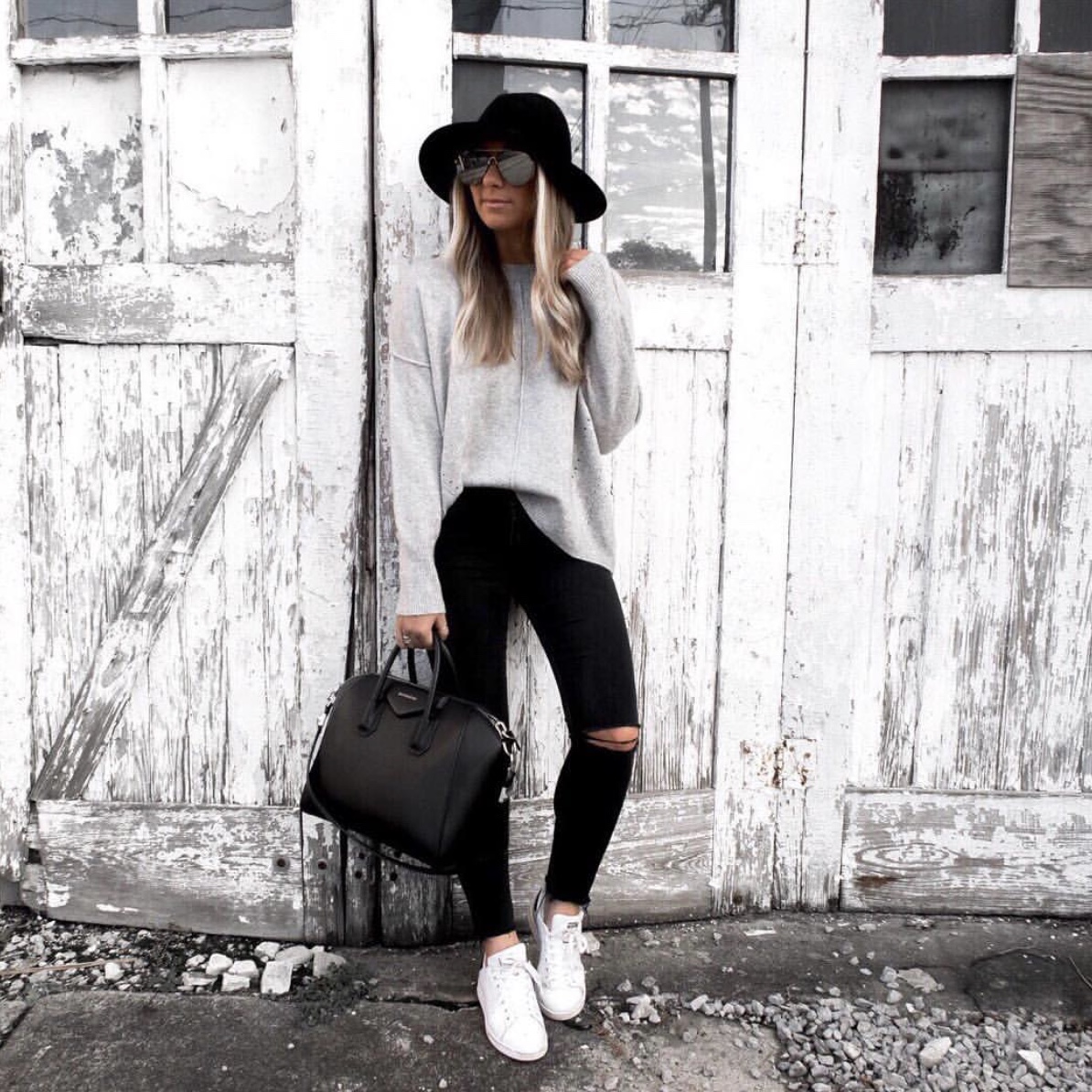 black denim I don't know what I ever wore before black denim came into my life.  I reach for jeans like this time and time and time again.  Grab a pair because you will wear them with everything from sneakers, mules, boots + heels.
click to shop similar items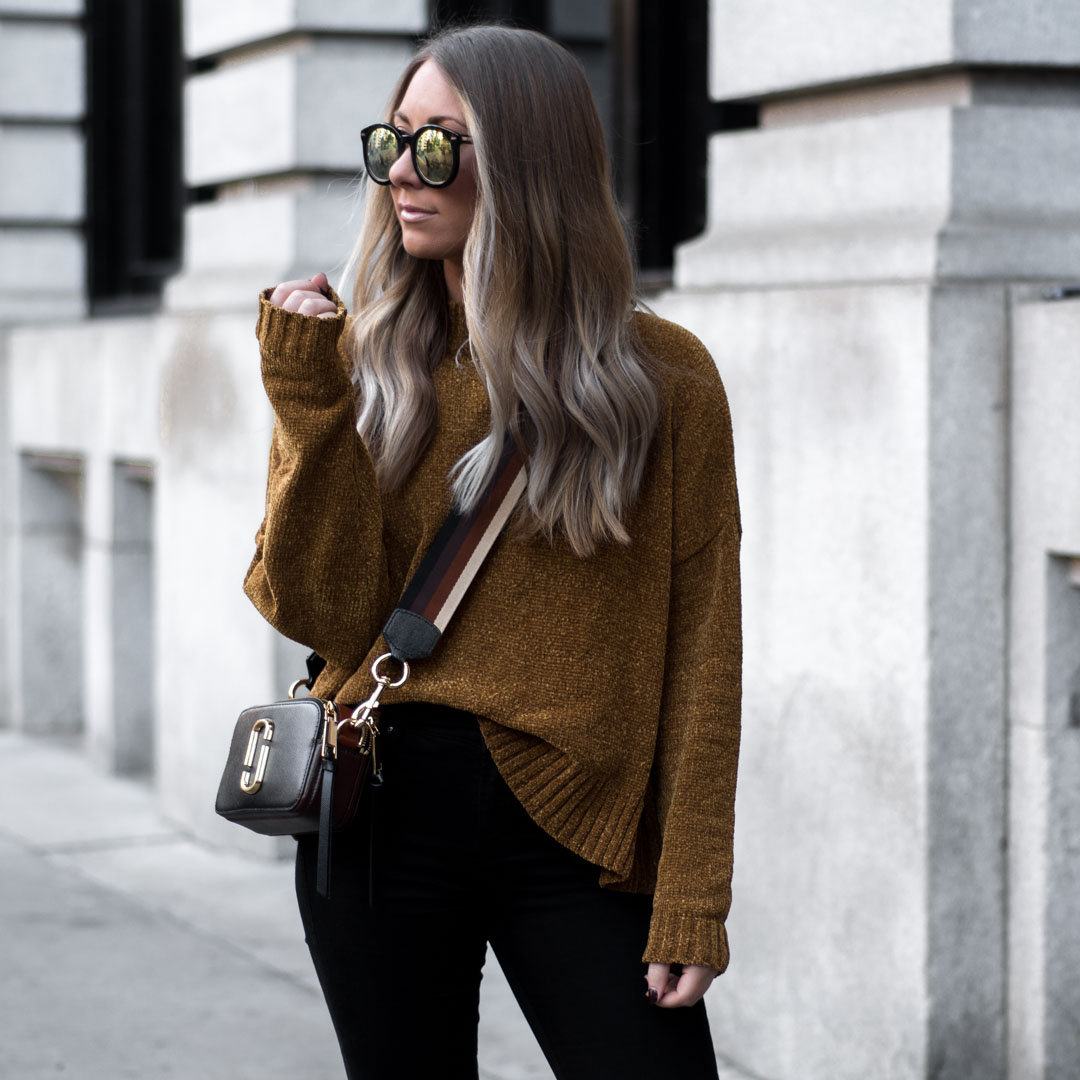 chenille This has quickly become one of my favorite fabrics to wear.  So darn cozy and soft!  If you don't have any in your closet, what are you waiting for??
click to shop similar items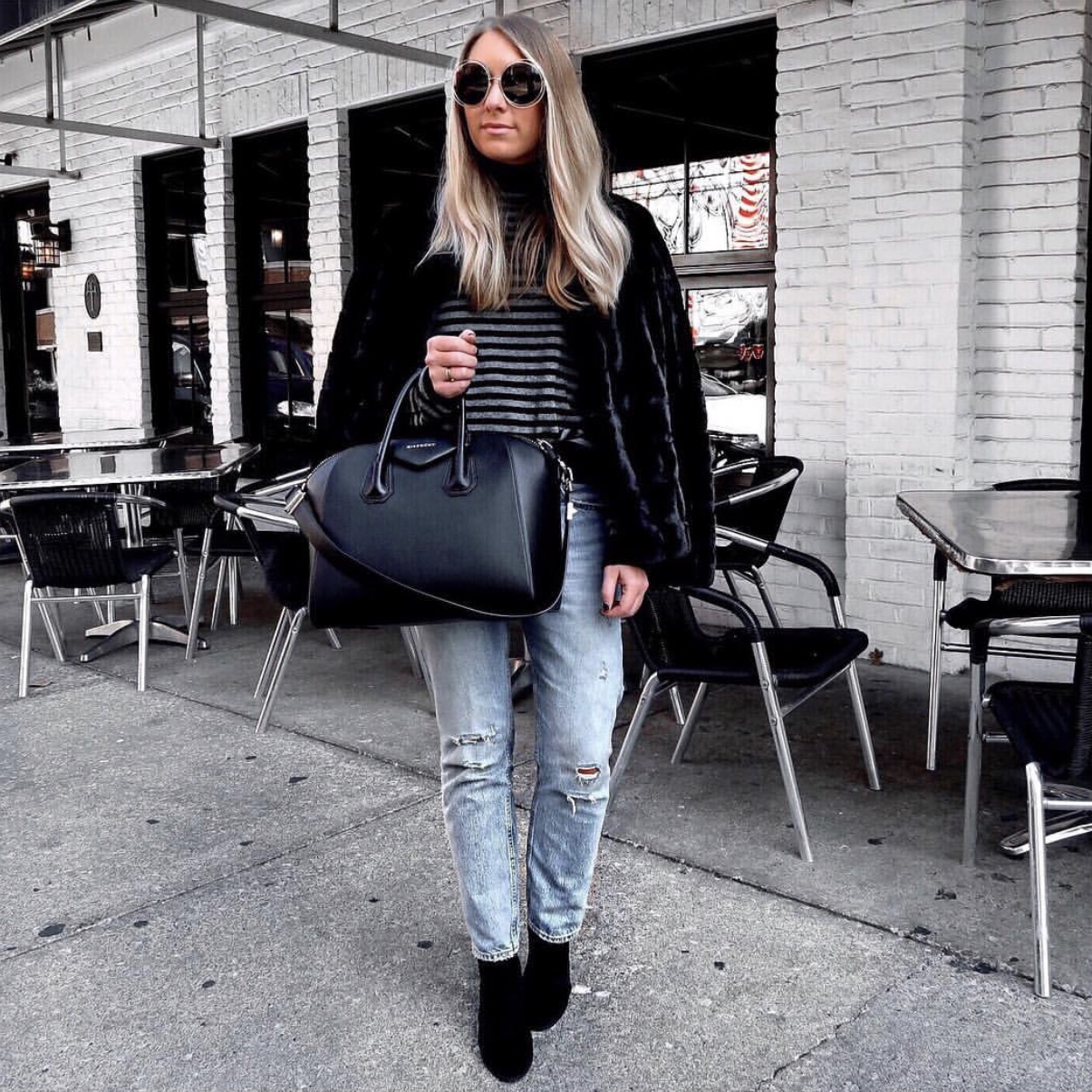 sock boots I was shocked at how much wear I got out of these suede sock boots.  TONS!  They were just an inexpensive pair from F21, so it is time to grab a new pair or two this year.  I am looking for a chestnut pair and maybe one with a fun heel too!
click to shop similar items 

Are you all with me?  Ready for fall wardrobe??