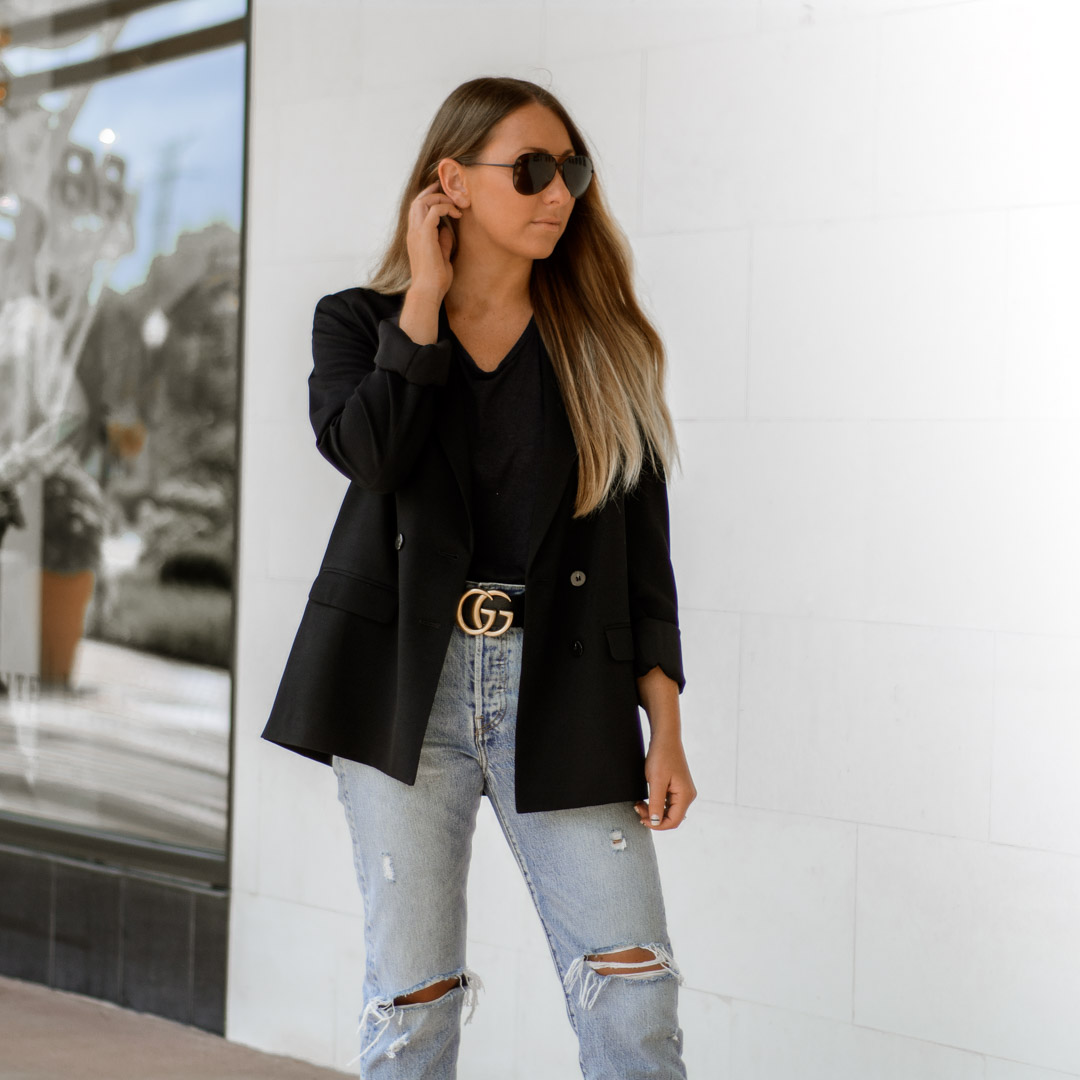 I had a fitted black blazer in my closet, but I was in need of a relaxed fit one so when I saw this number in the Nordstrom Anniversary sale I had to have it!

I think it will be one of my most worn items I got from the sale!  I love how it pairs over knits and tees but you could also easily dress it up.  In fact, I got these pants to pair it with too.  I can't wait to wear the look with both sneakers and heels.
The weekend was a kind of odd one–a round of crazy storms came through on Friday afternoon.  We spent the evening without power and some of our family and friends are still without it.  So many people around us are dealing with downed trees, etc and we're just hoping everything is restored to normal for them asap!