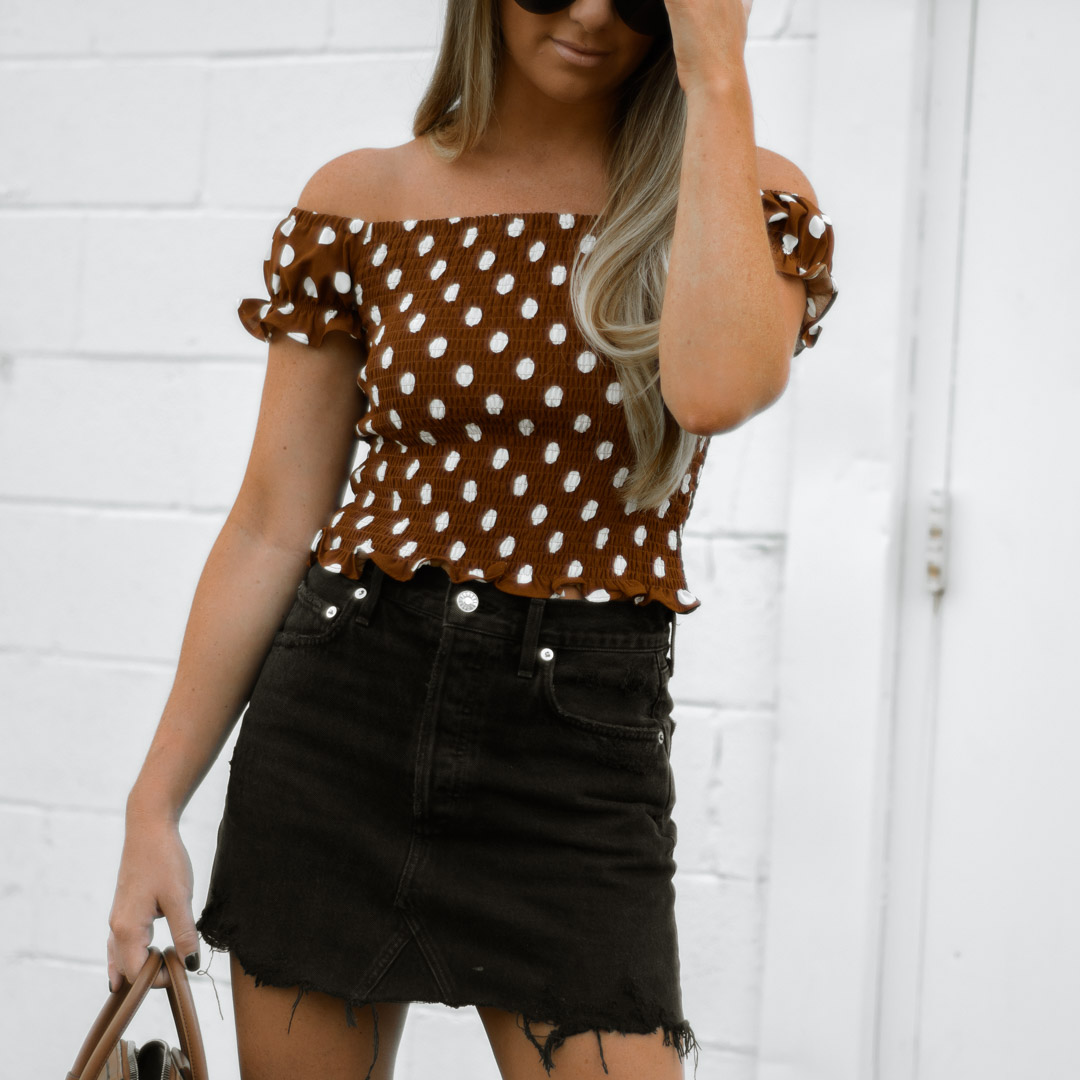 Since I keep my wardrobe more basic, I don't wear a lot of prints.  However, I make an exception for this brown + white polka dot top!
I have worn this top a few other times this season (see here) but I keep going back to it because it is a fun one for summer.  I think the brown is a little unexpected and I love the way it pairs with black and white.  The top is form fitting but forgiving at the same time.  && bonus:  it is still in stock in all sizes, only $46 and ships free!  It also comes in a brighter red color called rust now.  [wearing a sz small]
I paired it with my black denim skirt and some flat sandals for dinner with Ethan's fam on Sunday.  The skirt has become a staple for me!  I love that is is a bit a-line and has minimal distressing.  It further confirms–AGOLDE is my number one favorite denim brand right now!  Worth the money.  [wearing a sz 26]
And I cannot sign off without mentioning my new sunglasses.  If you saw this post last week then you know I was in a rut and kind of bored with all my shades.  These are new + I am obsessed.  Highly recommend.