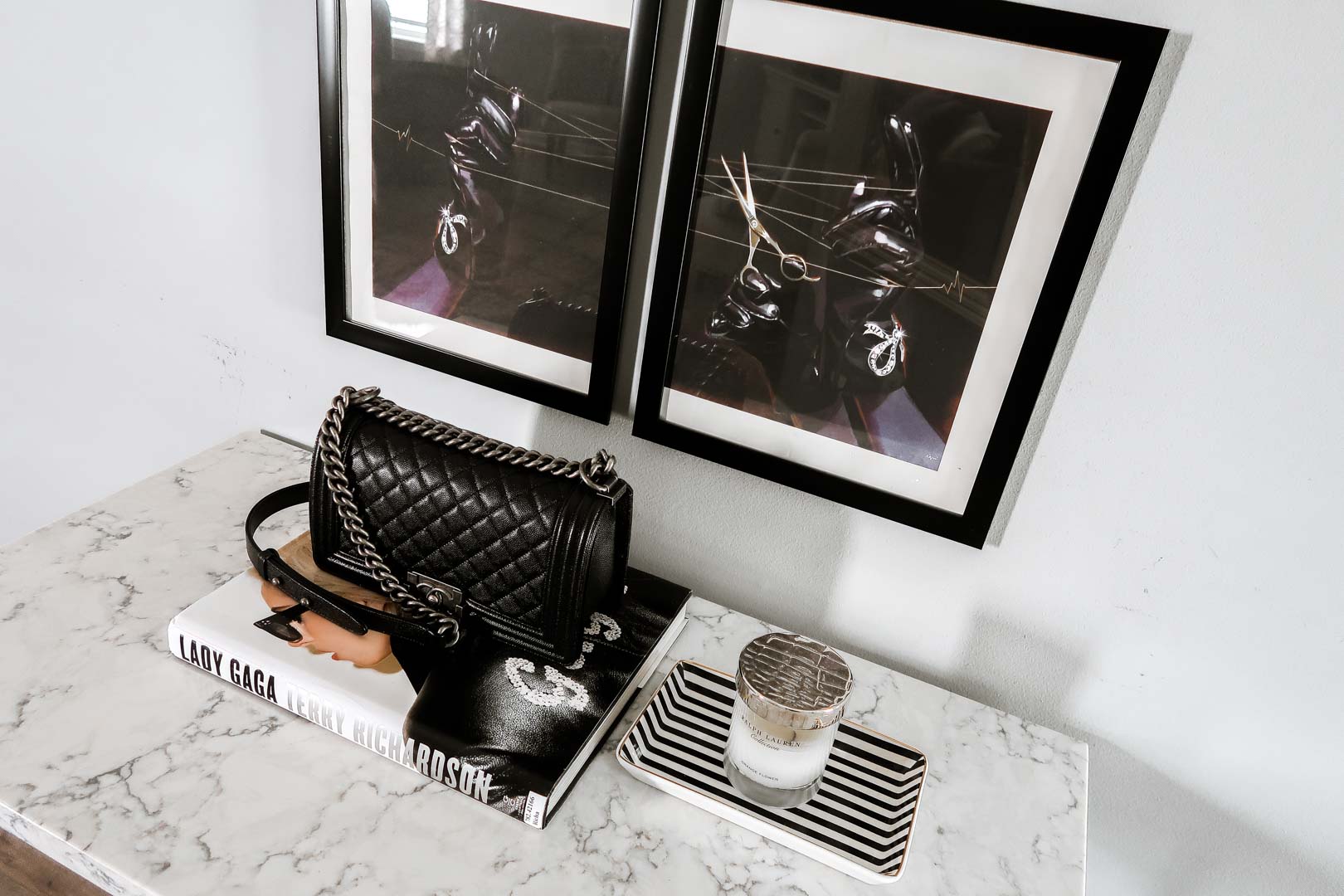 I have always had a love for coffee table books.  I love to use them to style interiors with and lately I have picked up a couple new ones which remind how happy they make me!
Over the years, my tastes have changed so my collection of coffee table books ranges from–Sex and the City/Kardashians, Lauren Conrad/Victoria Beckham to Princess Diana/Gucci/Lady Gaga/Photography/rosé.  && I have to say, I still love them all.  They are something fun to flip through from time to time.  Particularly, I love books that are photo heavy and date themselves.  That's why my favorite way to to buy coffee table books is from used websites.  Lately, I have been finding gems from sellers who list their books through Barnes and Noble.  The last two I got were even under $2.00! (Now, I do usually still have to pay around $7 for s&h–but still!  What a steal, right?)  I like to use mine as layering pieces.. under a tray and candle on the entry way table, as a flat surface to rest my designer handbags on, atop a marble tray our bar cart, etc etc.  They can help frame out a space.  AND it certainly doesn't hurt if the color scheme of the cover and spine matches my vibe.  I mean who are we kidding, it's pretty much a necessity!  I am still convinced that the infamous Tom Ford book will be mine.. someday!
ps, pages from a coffee table book can also make great wall art.  Just use an X-Acto knife to cut them out of the book and frame in a simplistic frame.  It's so inexpensive and really custom to your house and taste.  We chose pages from the Gucci holiday book they sent us to great a gallery wall!