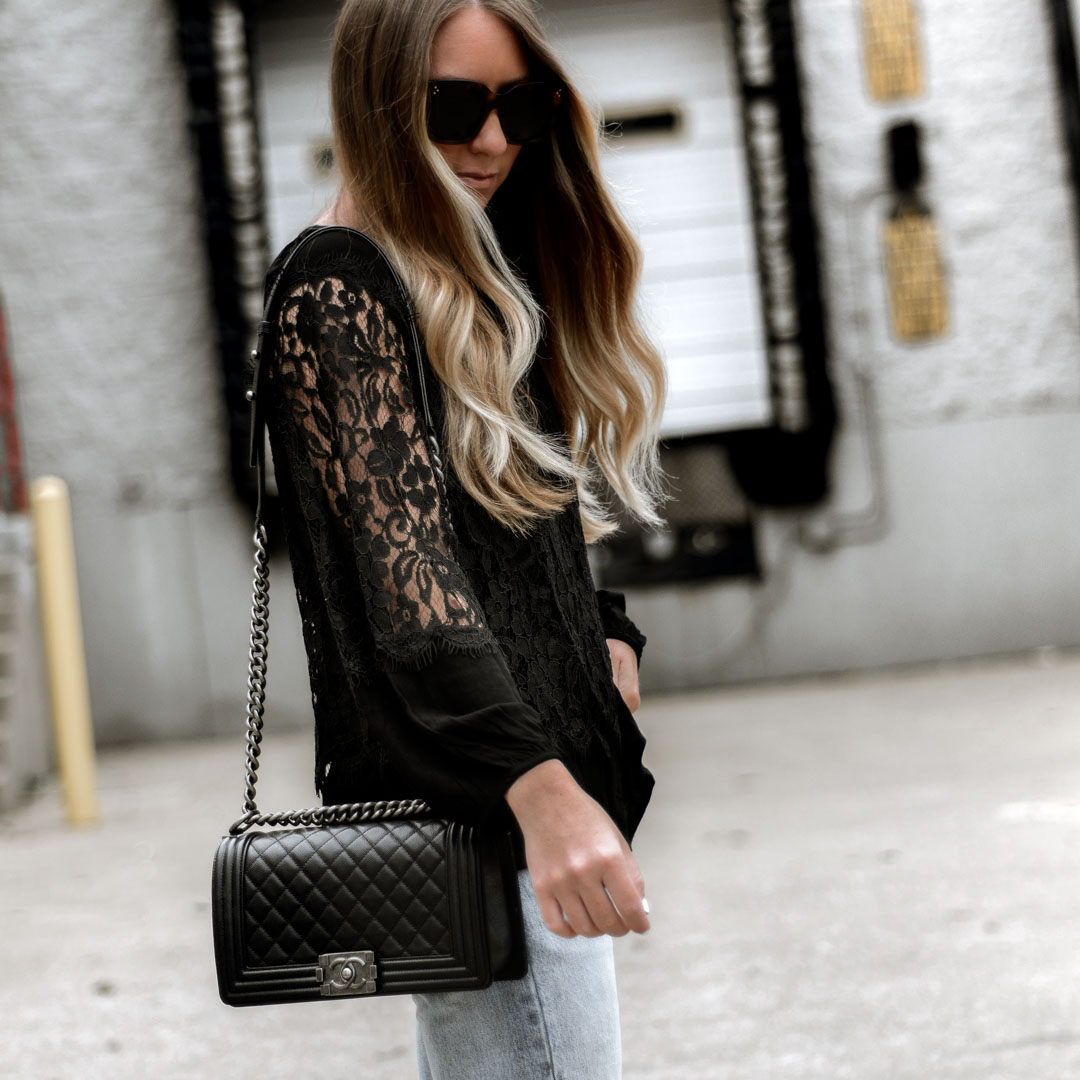 This breezy lace top is perfection.  It checks ALL the boxes!
I have noticed the past couple of years, that I get the most wear out of lightweight tops that have a 3/4 or long sleeve in the summer.  They also tend to be the ones that I keep during my closet clean outs.  I think this is because they work well for evenings and going out to dinner.
BUT… finding them can be really hard!  I like to have some coverage, yet they need to keep me cool.  This top provides plenty of air flow because the lace part on the arms is sheer!  Bingo.  Sold!  And actually… I like it so much that I think I'll order the cream version too!
Lace tops aren't trendy, they're classic. They can be binding though if they are form fitted and do not have stretch.  I much prefer an easy to wear blouse like this.
Also loving that this number goes with anything from sneakers to pumps.  Another huge bonus–this one is marked down from $130 to $45!  [wearing an xs]