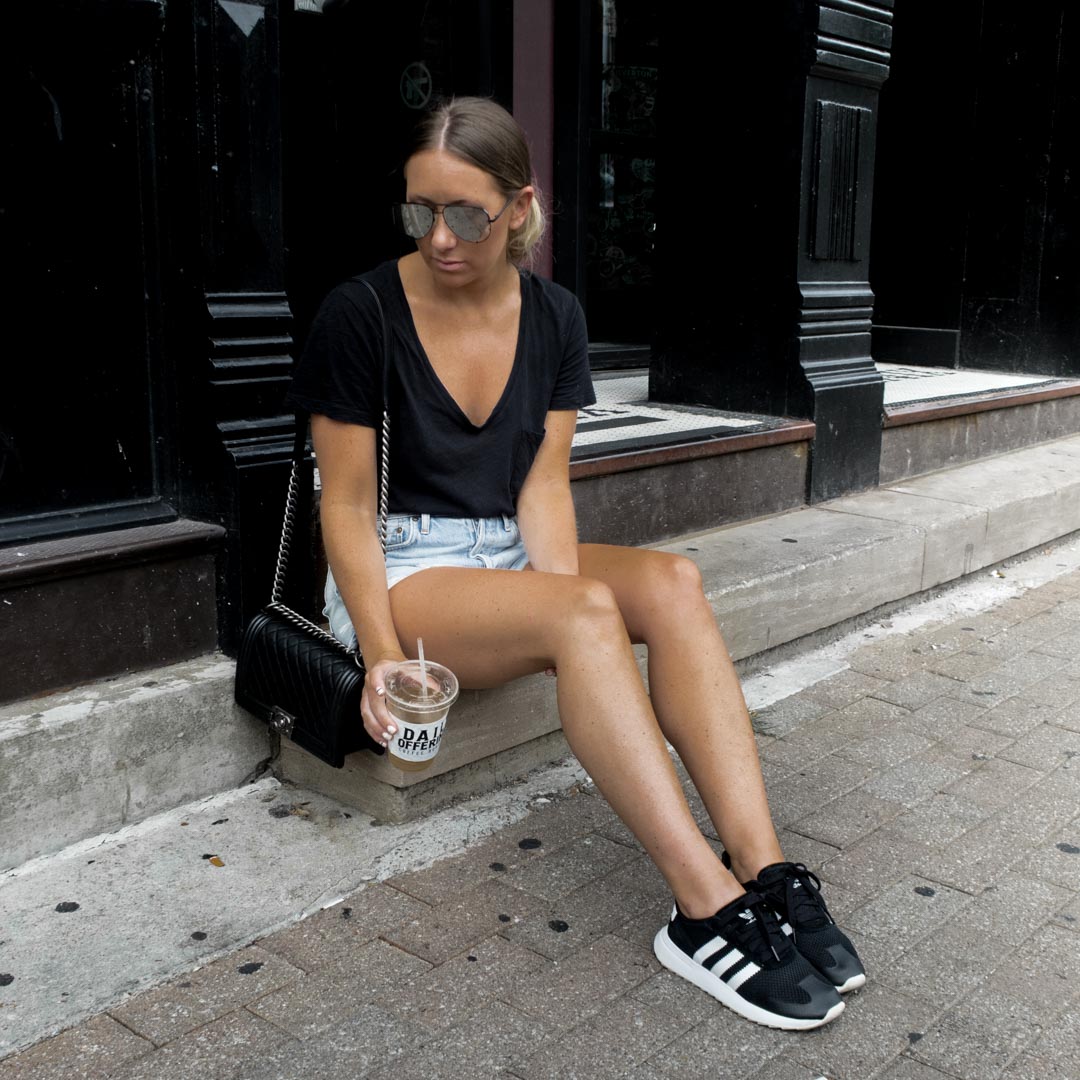 The adidas flashback sneakers are some of my most worn.  They are bold but classic and super comfy!
I was excited when I saw them in the Nordstrom Anniversary sale because I have had these for about 6 months and I can honestly say they are fab!  I haven't done any running on the treadmill in mine or anything but I have walked plenty and know they stand the comfort test.  ps, if Nordstrom doesn't have your size available then you can also find the adidas flashbacks here!  Just fyi though, they do run large.  I went down a full size! Also, impt to note–this is STILL my favorite v-neck tee.  It is not a part of the NSALE, but comes in at under $20 regardless!  [wearing a small]  My shorts are a summer staple and totally worth the investment.  [wearing sz 25]
Shoutout to my Granny because today is her BIRTHDAY!  She reads everyday.  Love you!
Hope you all had a good weekend–it wasn't near long enough but then again, they never are. xx