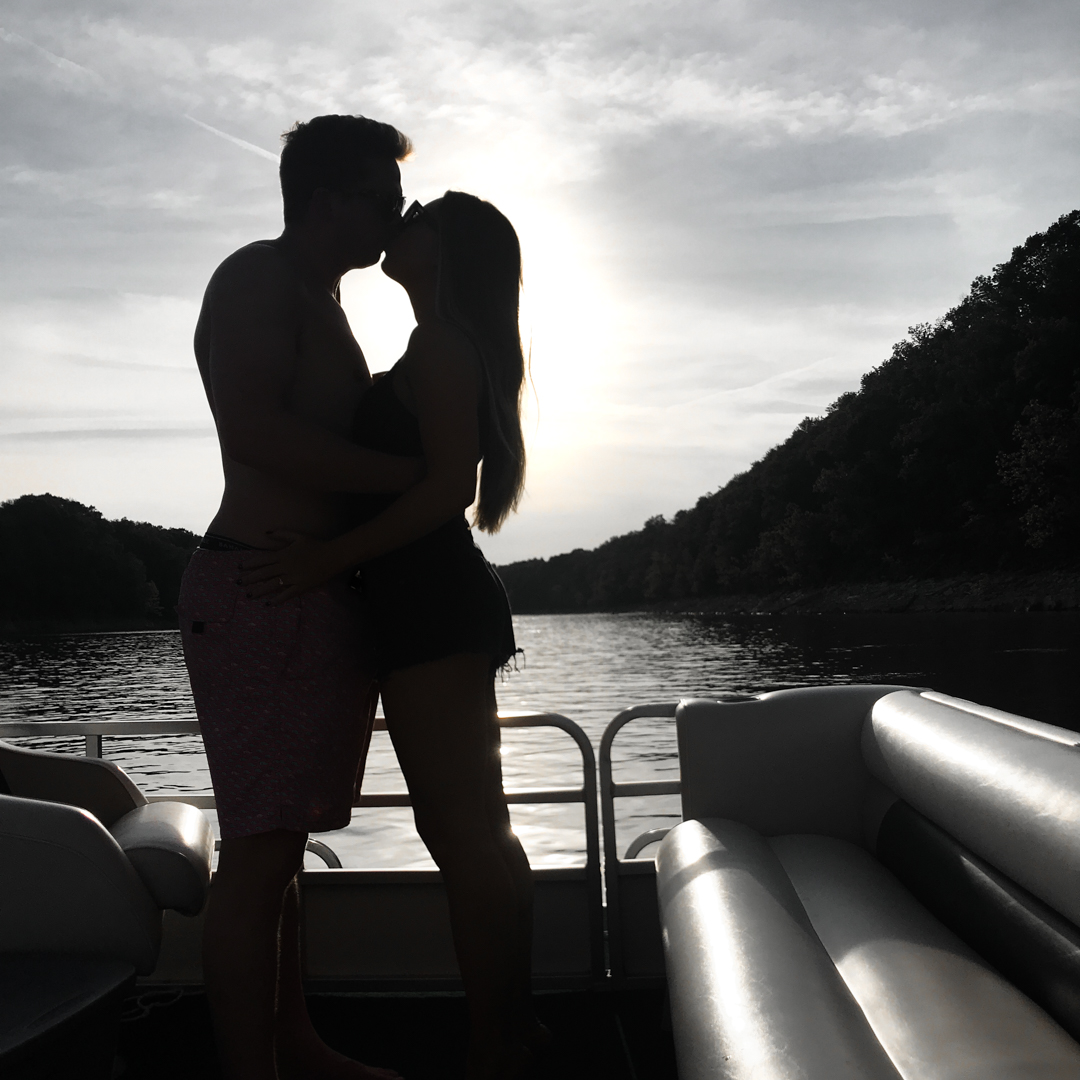 This past weekend was a good one!  Here is a little recap for you all…
Friday morning I dropped Ethan off at work so that I could pick him up right after he got off and we could head straight down to the lake house.  We were at the house ready to relax and have happy hour on the deck by 5:30!
After the animals settled in we decided to go on an evening boat ride.  Being on the water is the best way to start the weekend and we will definitely be doing this again asap!  Our "friday song" even sounded much better blaring from the boat.  (Ethan + I listen to Whitney Houson, How Will I Know to kick off every weekend, I am not really sure how it started but it has become a tradition ha!)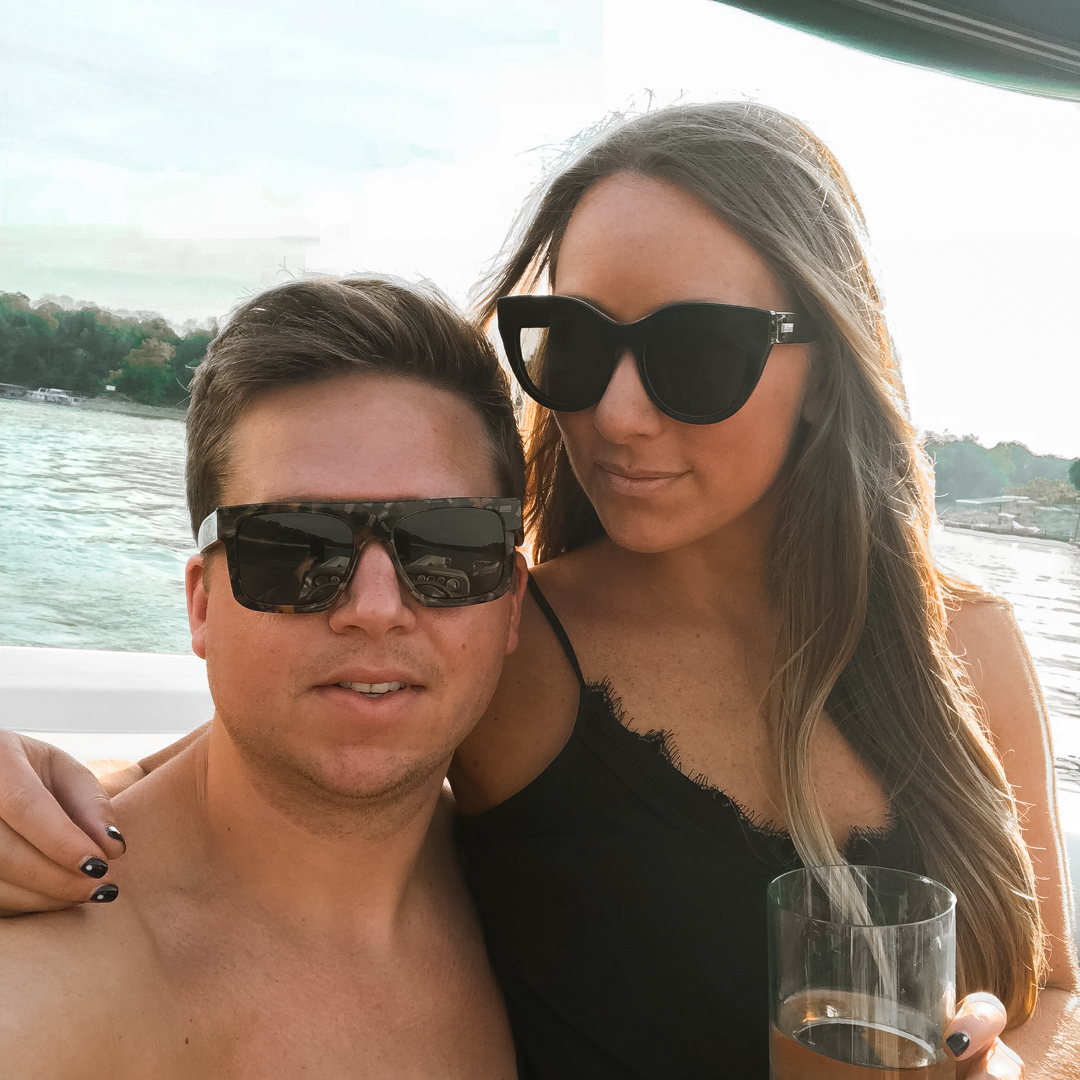 ps, if you don't have acrylic wine glasses for outdoor summer use, then put them on your list!
We headed back in and grilled dinner to eat on the deck.  This time we did skewers on the grill.  The chicken tid bits were seasoned with this Webber Salt Free Chicken Seasoning and the other skewers had onion, yellow pepper, red pepper and pineapples on them.  We seasoned those with just a bit of garlic salt.  I also threw together a salad with romaine, tomatoes, blue cheese crumbles and some vinaigrette dressing.  The whole meal was SO yummmmm!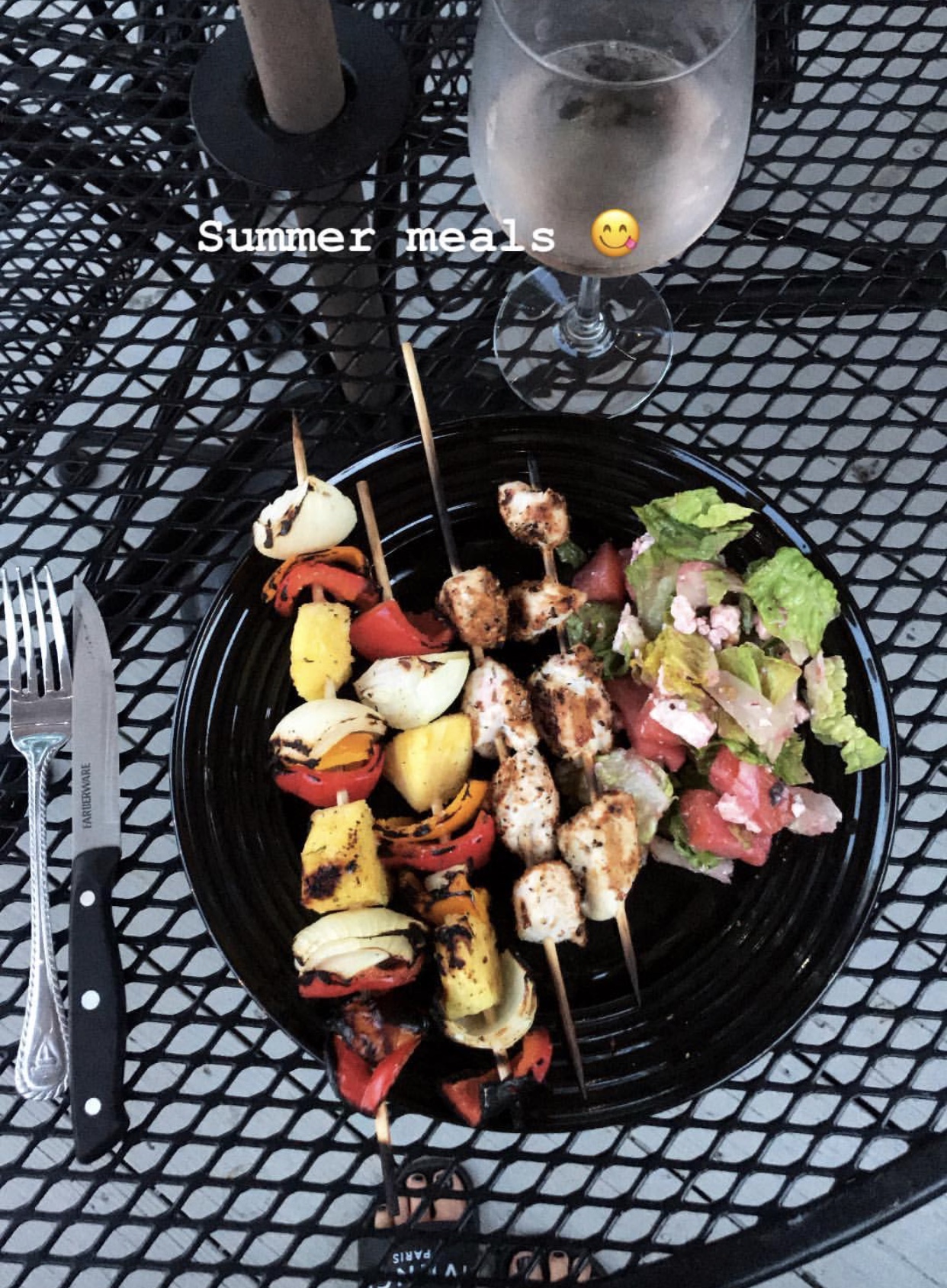 I capped off the night by lounging on the couch and caught up on my Bravo shows on the ipad while Ethan watched basketball on tv.
Saturday am we had coffee + breakfast (turkey sausage, a fried egg and fresh grapefruit) and then packed up and headed down to the boat.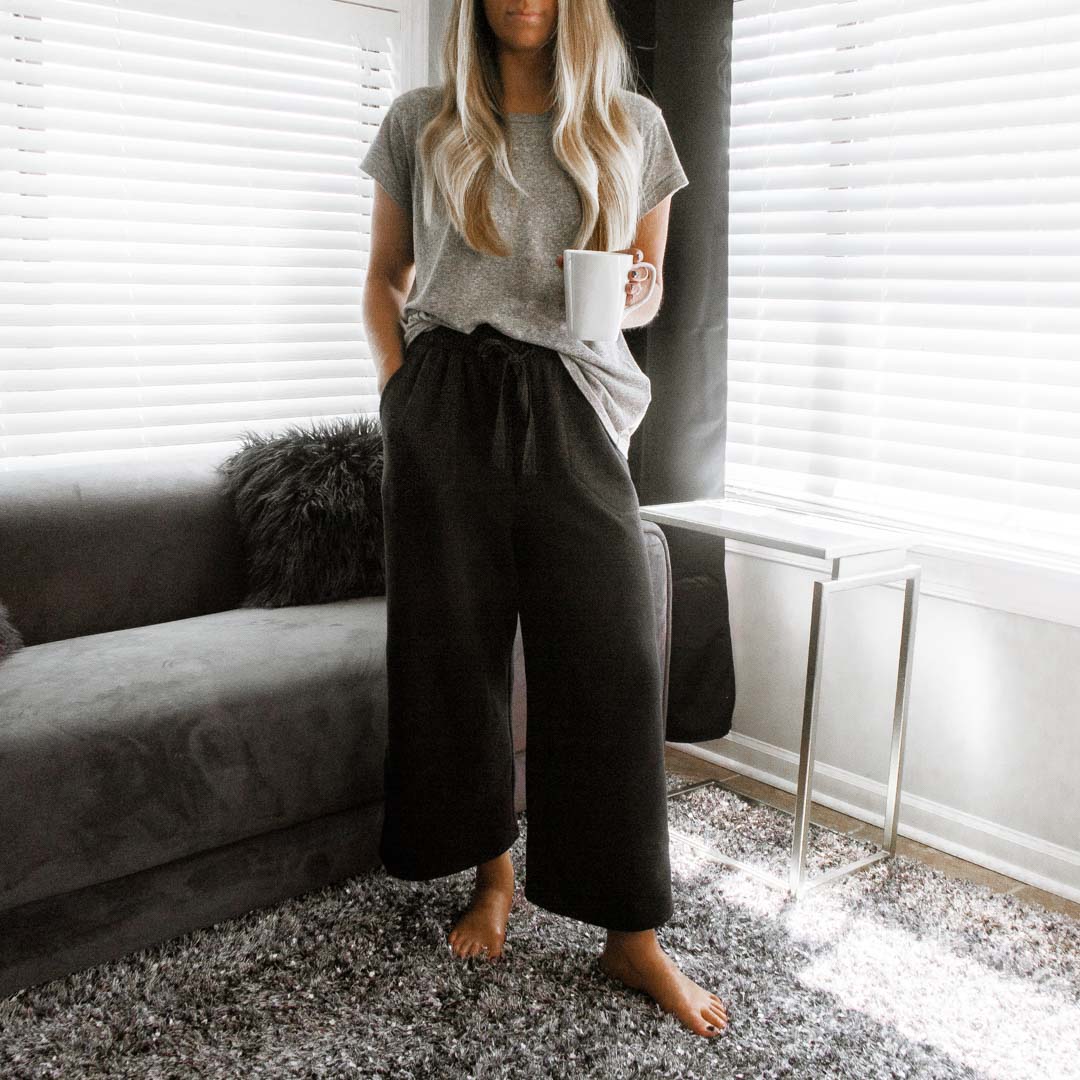 The weather was GORGEOUS.  It really was a perfect summer day.
Later, we headed back to Lex to watch the Belmont (woohoo for another Triple Crown winner, right??) and then shower and get ready for our friend's 30th birthday celebration!  I don't have any photos from the night (sadly) but it was a fun and festive unicorn themed party!
Sunday, I followed Millys lead and was lazy almost alllll day!   Guilty.  Ethan was supposed to play in a soccer game that evening but it got rained out so I just kept on trucking with my Netflix binge.  I got so into Dynasty and now I cannot wait for season 2!!!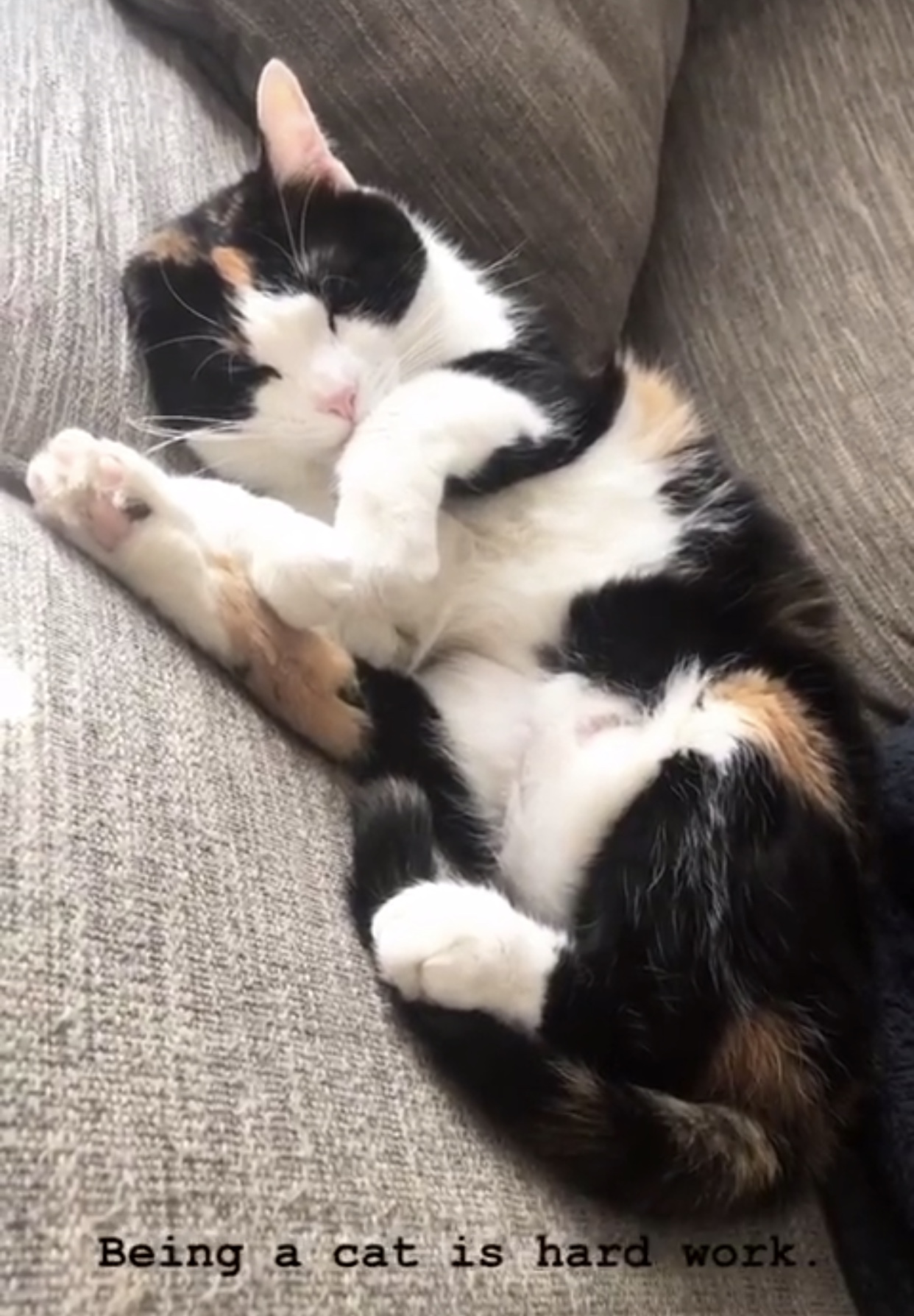 I hope you all had a good weekend too!  This was one of the first that truly felt like summer here and we loved every second of it.