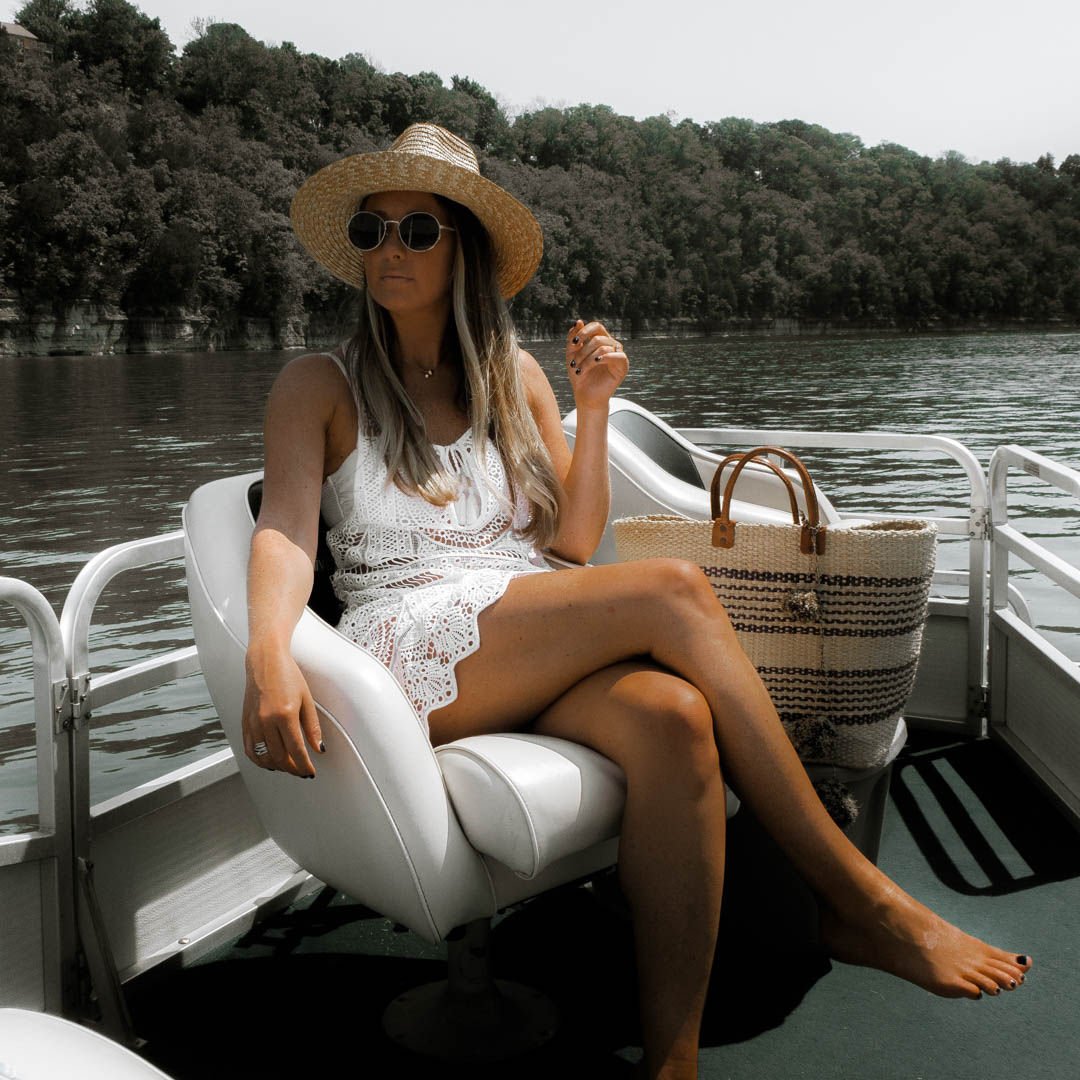 Giving you all another weekend recap today!  Not because my weekend was anything super fabulous, but just because it was another perfect summer weekend and those make me oh so happy!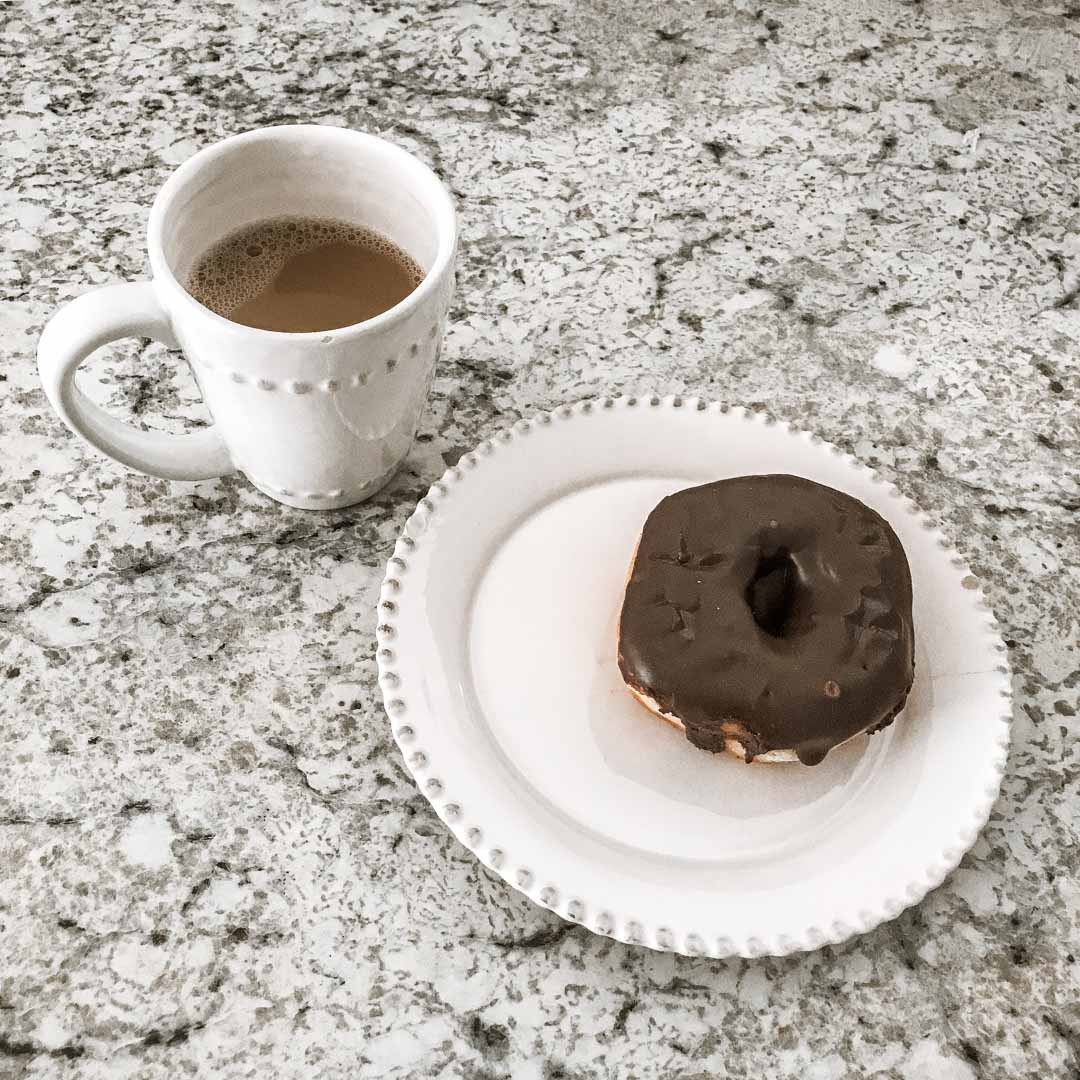 Friday morning was a treat yourself kind of day.  For no good reason other than I was craving a donut and we were out of breakfast food so I stopped by and grabbed one from the Kroger bakery.  I really like their donuts!  Ethan isn't a sweets for breakfast kind of guy so I usually get my donut fix on a Friday by myself every once in a blue moon.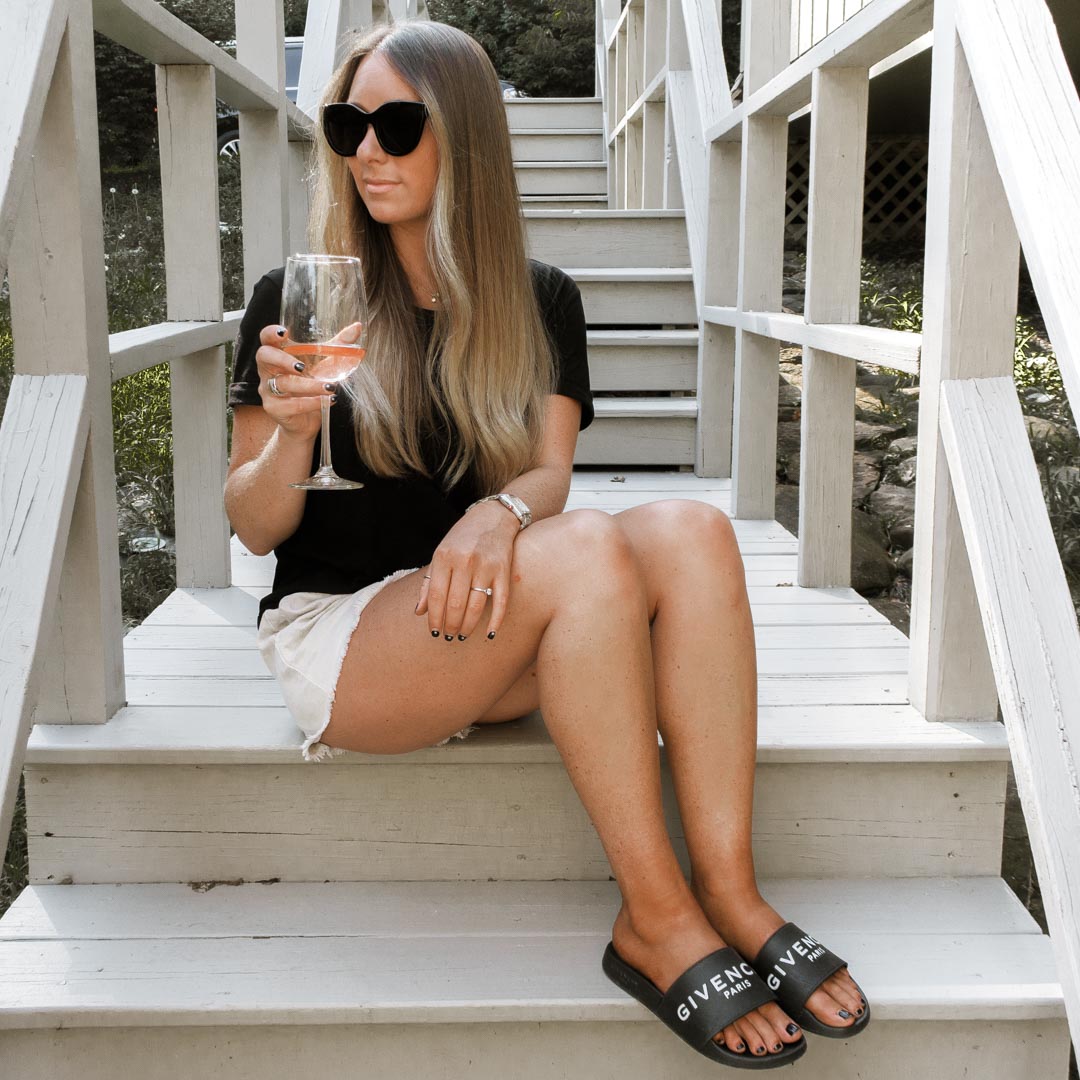 I worked at home on the computer all day and then packed up the animals and headed to grab Ethan from work so we could go down to the lake house all in one car.  I wasted zero time before grabbing a glass of rosé after we arrived.  Nothing says summer more like Whispering Angel.
This was the first day after getting engaged in March that I wore my other jewelry.  I don't know why but after Ethan proposed all I have been able to wear was my engagemment ring.  I was loving letting it have a moment all by it's own.  I think I will keep throwing in my other pieces from time to time now becuase they are all sentimental too.  I love circling back around to something in your closet that you love–it feels like new again!
This is my number one knit tee right now.  I love the fit! [wearing a small]
And you have heard me rave about these shorts ever since we went to the beach last month.  They're that good!  And 1/2 off! [wearing a medium but they are definitely oversized]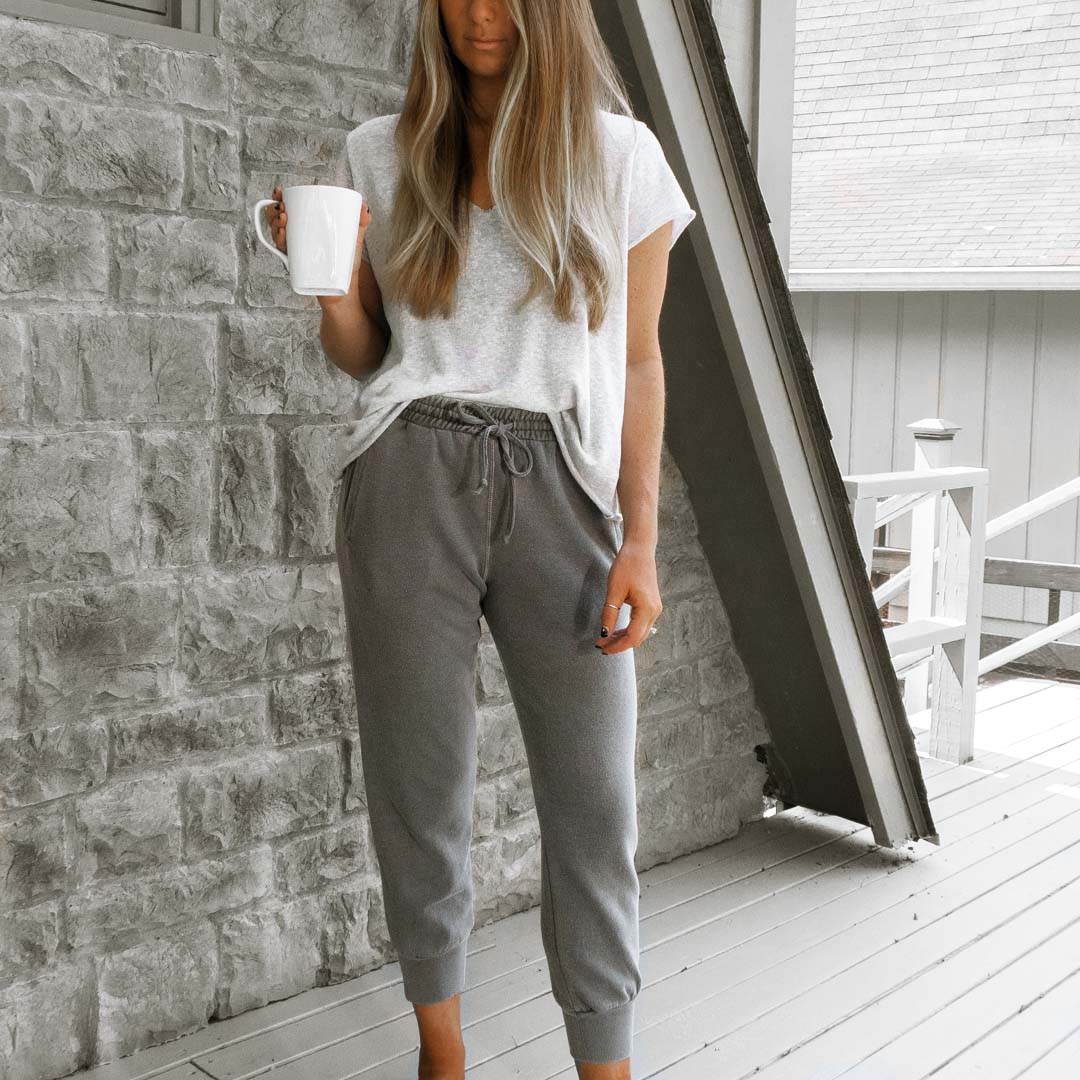 Comfies in shades of grey will always be my jam.  I threw this on Saturday am for some coffee and lounging on the couch while Ethan watched soccer.  I think I may have made a decision on veil or no veil for the wedding while I was browsing around on pinterest, btw!
And speaking of pinterest, I have been way more into that lately than instagram.  There's something about it that feels more removed and relaxing at night.  You can follow my boards here!
ps, size up in these joggers!  I am in a m and they fit more like a xs/s.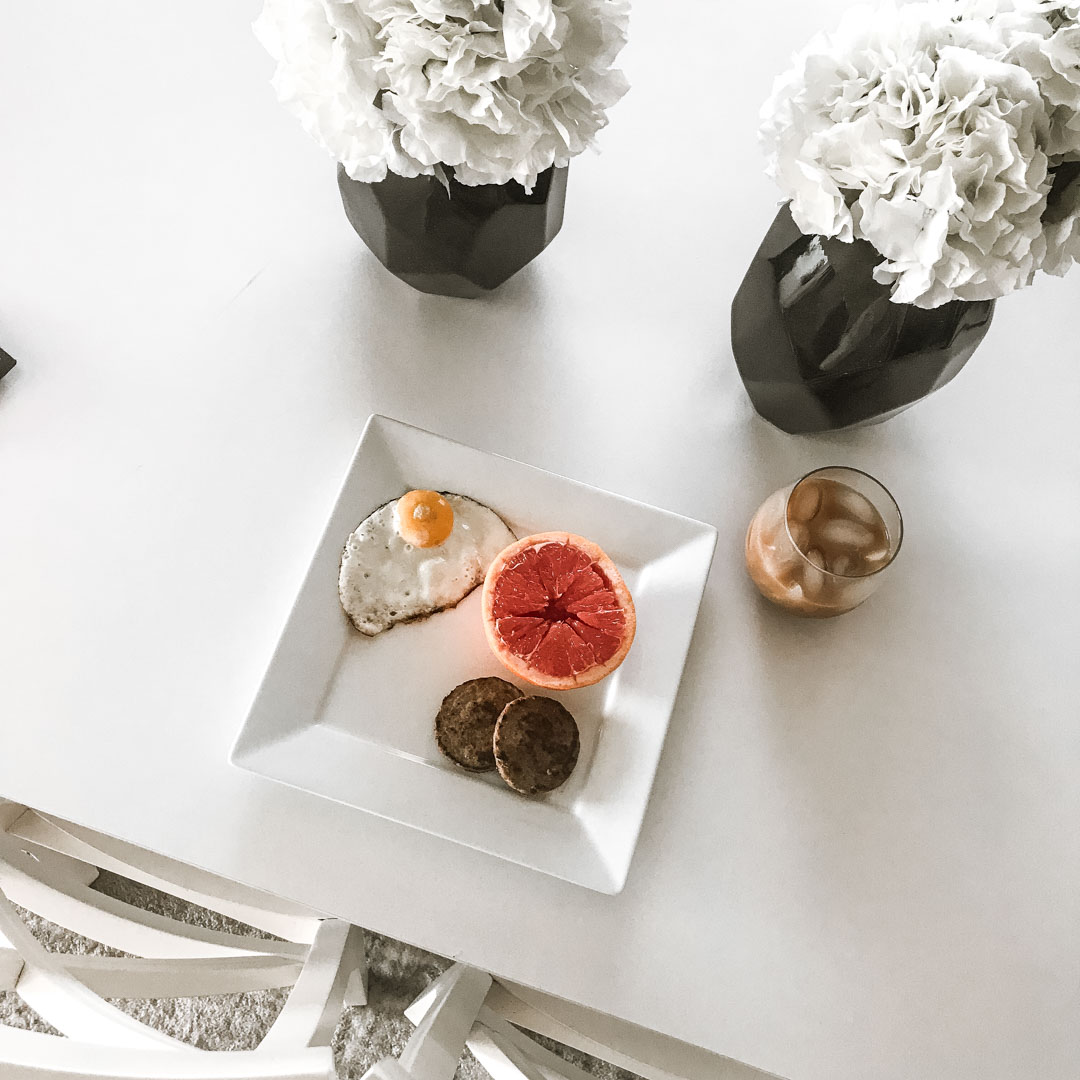 Breakfast!! I have been super into grapefruit on the weekends for breakfast.  I love pairing it with turkey sausage for a contrast too.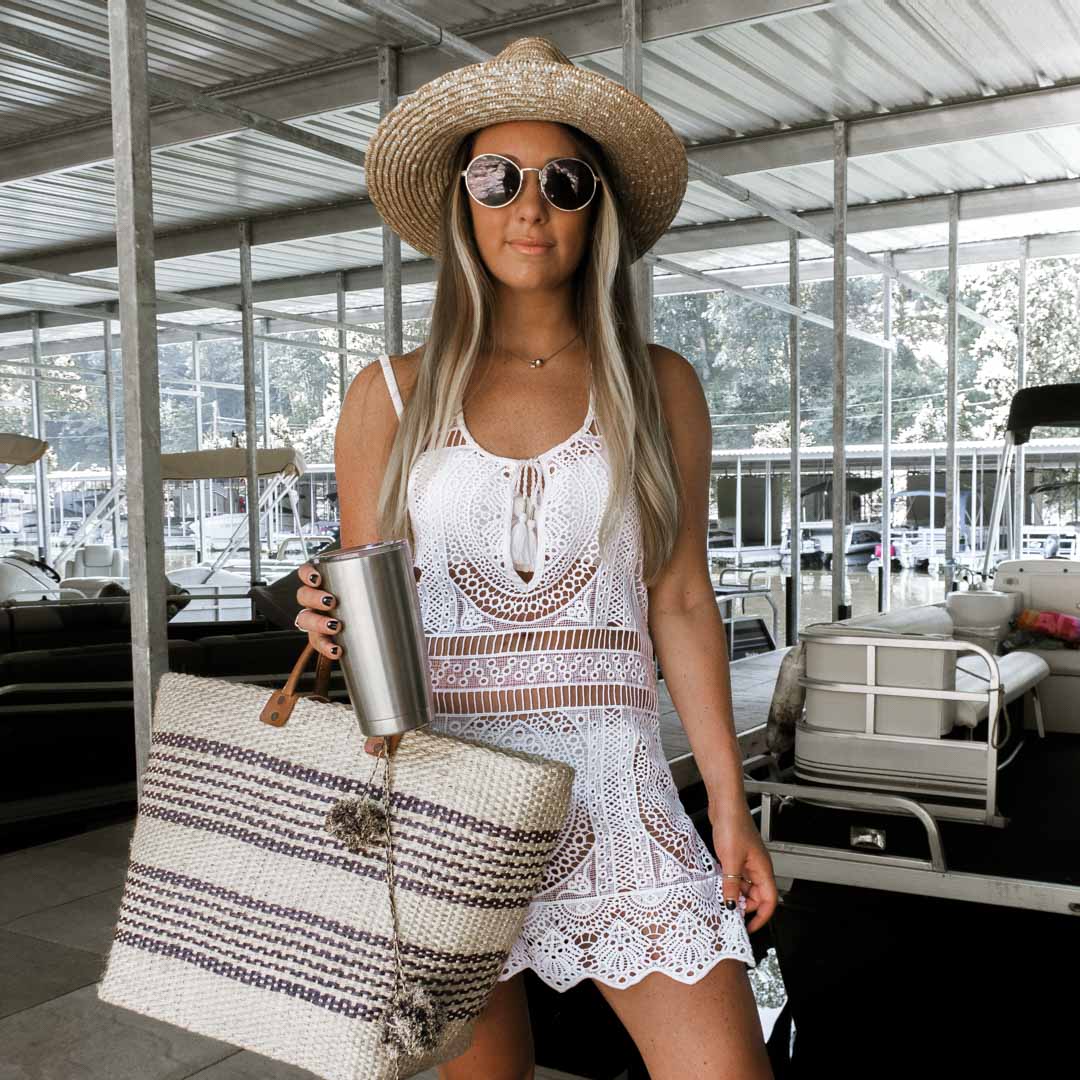 We made time for the sun for a bit and went out on the boat.  It was one of those days where I did not want to leave because the weather was completely PERFECT.
ps, my coverup is last year from Abercrombie so I just had to link a similar one for you all.  And my beach bag is a bit pricey but I have had it for 4-5 summers.  The quality is amazing and it's a great size.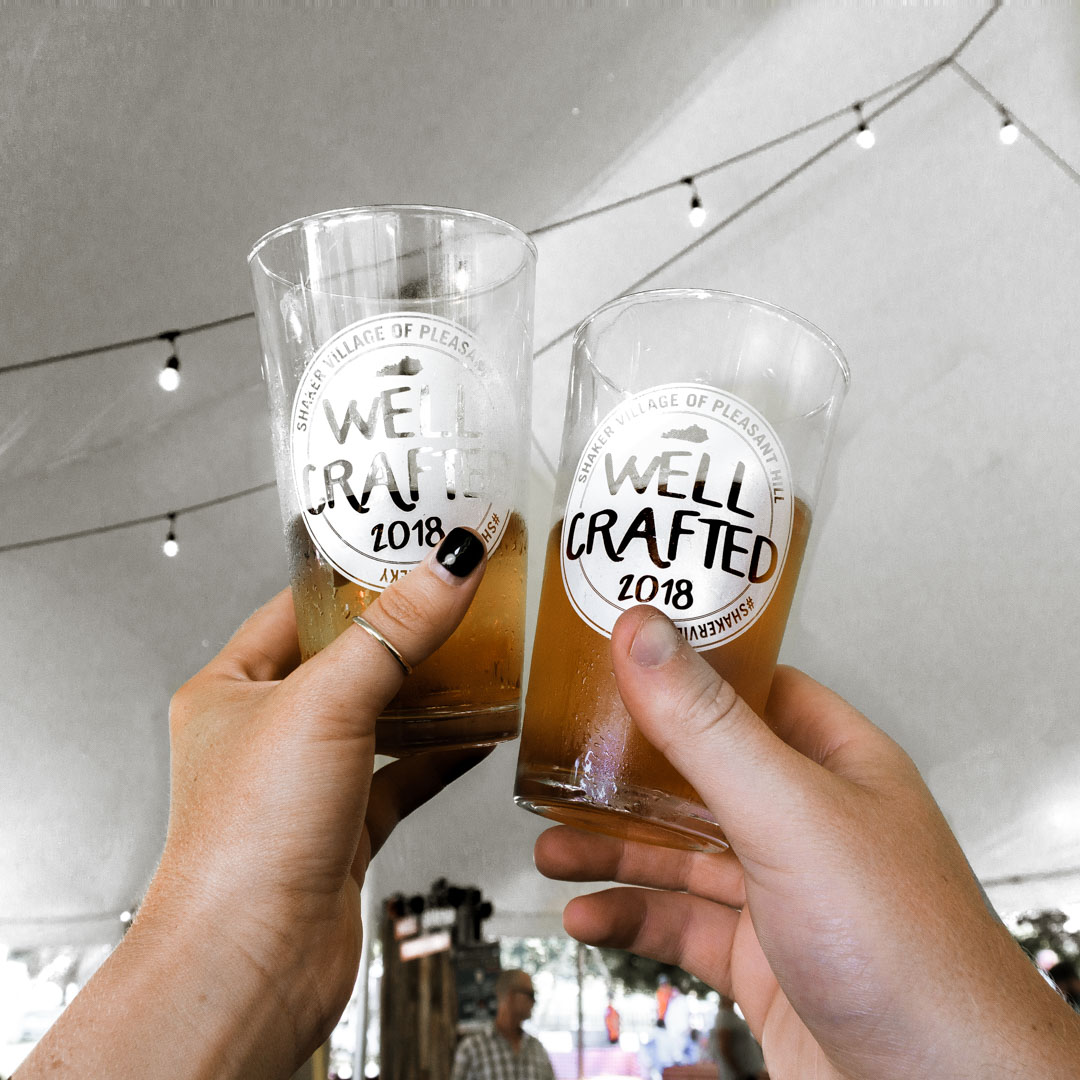 We stopped by the Well Crafted festival at Shaker Village before heading back to Versailles to grill out at my parents house for Father's day.  Dinner out on the patio!
On Sunday I forgot to snap any pics but I was craving waffles so we went for brunch and then just did a few things around the house before going to celebrate Father's day with Ethan's fam that evening.  Hope you all had a good one too!