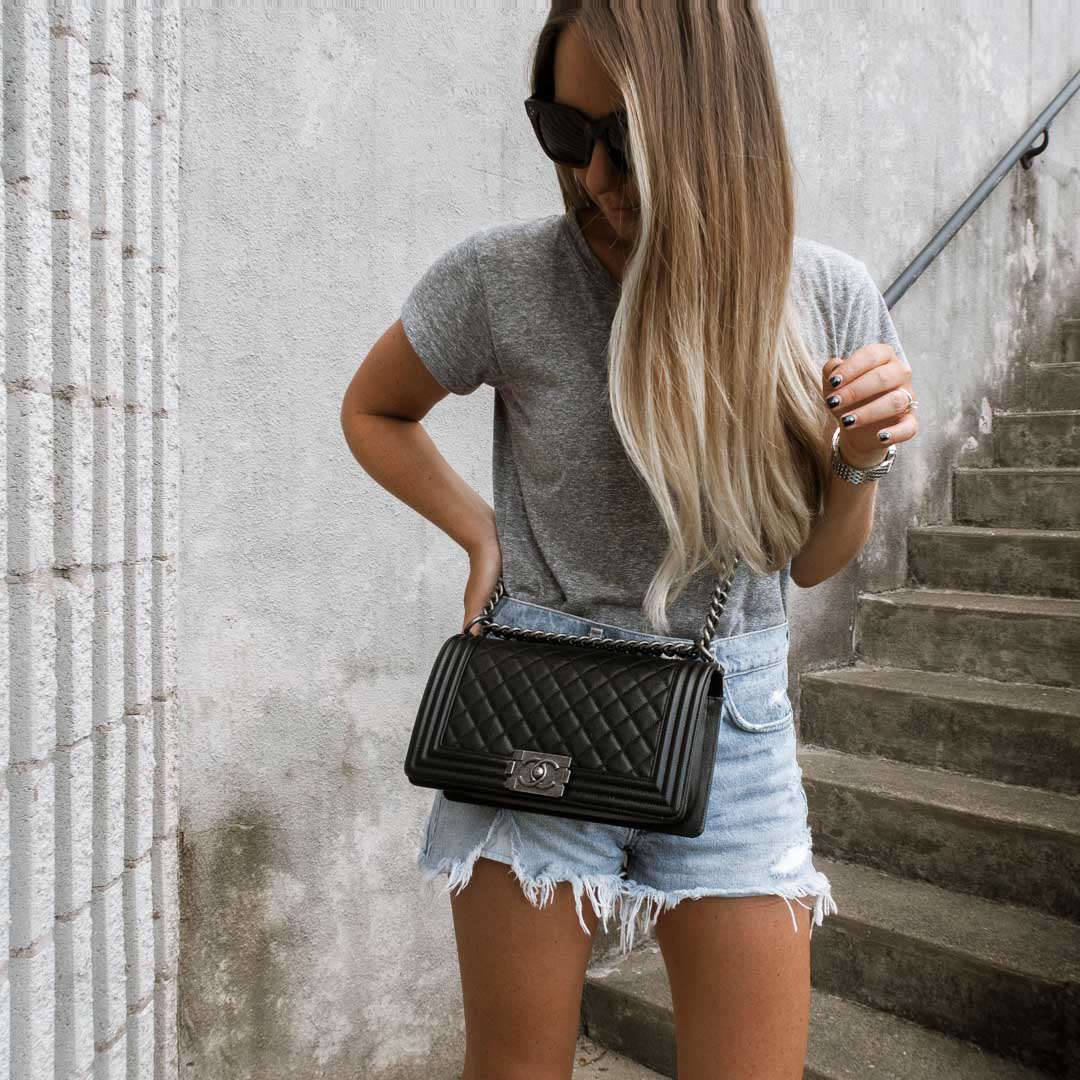 THURSDAY!  Which you all know I always refer to as, Friday Eve!! 🙂  This outfit is not super exciting because I have shared all of these pieces before, but I like to keep it real and show you all what I truly wear and this is it most of the time in the summer.  Haha!  Definitely my weekend summer uniform!  I also included the texas caviar recipe we made this week down below.
I wore this last Sunday when we went to have dinner with Ethan's fam.  It's actually scary how many times I wear this t-shirt, wash and repeat!  I don't think I have loved one this much in a WHILE.  Buying a good piece like this reminds me how much I should value quality over quantity and how important it is to have your wardrobe basic pieces covered.  [wearing sz s]
And here is the texas caviar recipe that Ethan and I were making on my instastory Tuesday night.  We took it to the patio party this office has on Wednesday night.  It's an easy thing to throw together and always a crowd pleaser.  You can serve with tortilla chips just as a side dish.  We love to have it on mexican nights and I also love to add it to a salad with some pulled chicken!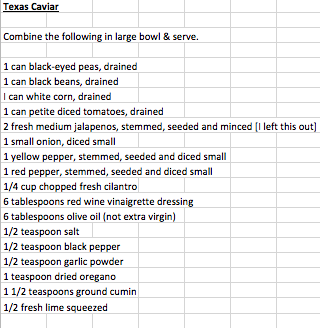 Let me know if you give it a try!  You could also make modifications just depending on what you have on hand or what your preferences are.
We've got a birthday to celebrate (my step-dads) and an event at Keeneland this weekend on Saturday night so I am looking forward to the weekend!
Top || Shorts || Shoes || Sunglasses || Watch, similar here || Chanel Handbag, similar here