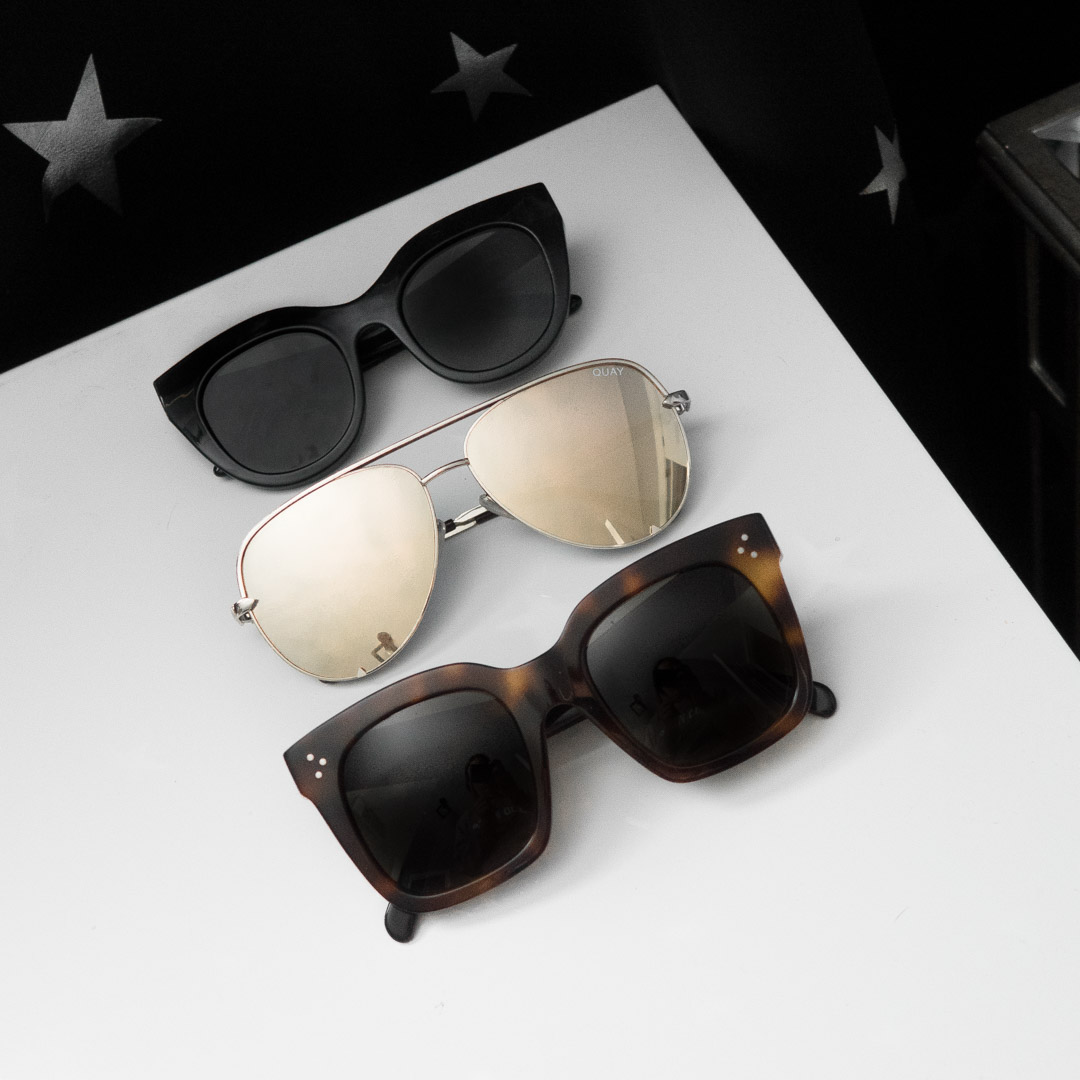 It's no secret that I love a good pair of oversized sunglasses.  So, today I am breaking down the details on my favorites for you!
These are the pairs I reach for time and time again and really get the most wear out of.  The black cat eye pair is only $69!  I really needed a black pair so I ordered those this Spring.  I love that I can rest them on my head because they don't have nose pieces to get stuck in my hair.  They also have a fun gold rim on the top of the glasses.
The mirrored aviators are a style that I have loved for some time now.  In fact, this is my second pair of the gold color and I also have a black and silver pair.  They are the best because they are so oversized.
The tortoise shell pair is my classic go-to.  They are basic and go with any outfit.  When I got these a few years back, I called the Céline store and chatted about this style.  I had done some research and thought this was the pair I wanted.  They told me this was their largest frame (at the time) but they were no longer available in stores so I purchased mine on Amazon through a authorized retailer who still had some in stock.  You can still find a few pair floating around.  They do say the lenses are green but I don't think they seem like that in person at all.
WEARING THE TORTOISE PAIR HERE
I love all the tiny retro shades that are popular right now, but they just do not flatter my face.  These are all very oversized!
Le Spec Sunglasses || Quay Sunglasses || Celine Sunglasses