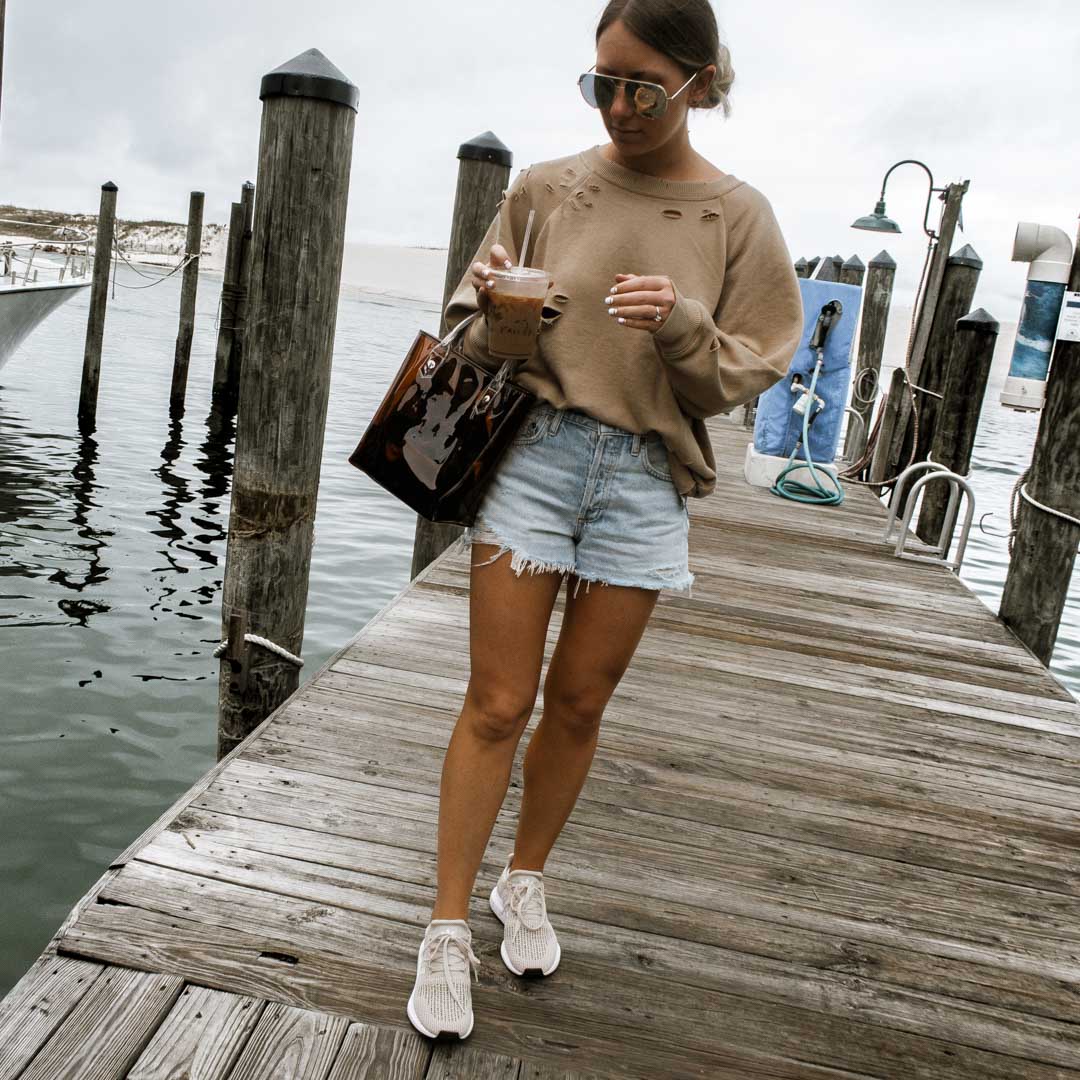 Hey, guys!  Happy Friday!  Aren't short weeks the best??  This is a casual outfit that I wore last week while we were at the beach.  It includes my new favorite shoes, the brown and white adidas swift pair, and a distressed sweatshirt that's 50% off currently!
We woke up to rain one morning so we hopped in the car and drove down the beach to get some coffee and wander around.  (You can see my full beach recap here.)  I threw on this sweatshirt since it was a tad chilly.  I love the distressing detail and the crewneck.  It is a thin material and not fleece inside so it's perf for summer.  Right now it is on sale for half off and comes in a few other colors (loving the white) so jump on it!  [wearing a small]
I think it goes perfectly with my nude sneakers.  They are extremely comfy and still on sale here for a couple more days for only $64!!!  You can also buy them from Nordstrom here and if you chat with them online they will price match.  Cannot recommend this pair enough.  I know so many of you all have bought these and I hope you're loving them as much as I am!  [wearing a sz 7 and I am a true 7.5]
We have a fairly full weekend–a housewarming party to go to Friday night and a wedding Saturday night.  Looking forward to a weekend back in Lex with some great friends! Have a good one, babes!
Sweatshirt || Shorts, wearing sz 25 || Shoes || Bag, only $24 || Sunglasses