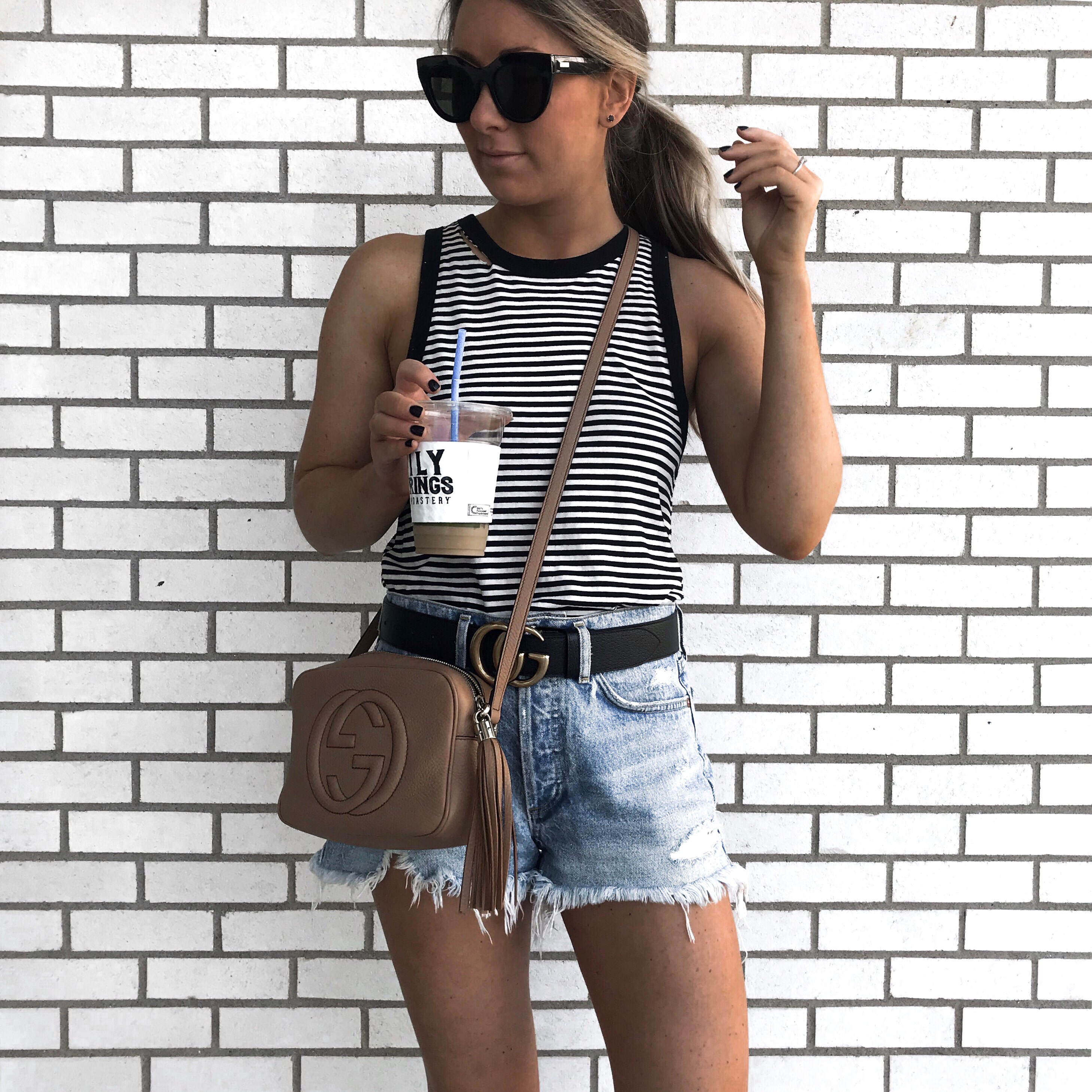 Hey babes.  Happy Hump Day.  We're on the downhill slope now!  Today I am sharing some quick snaps of an outfit that is pretty much my summer uniform: denim shorts, a comfy knit and my sneaks.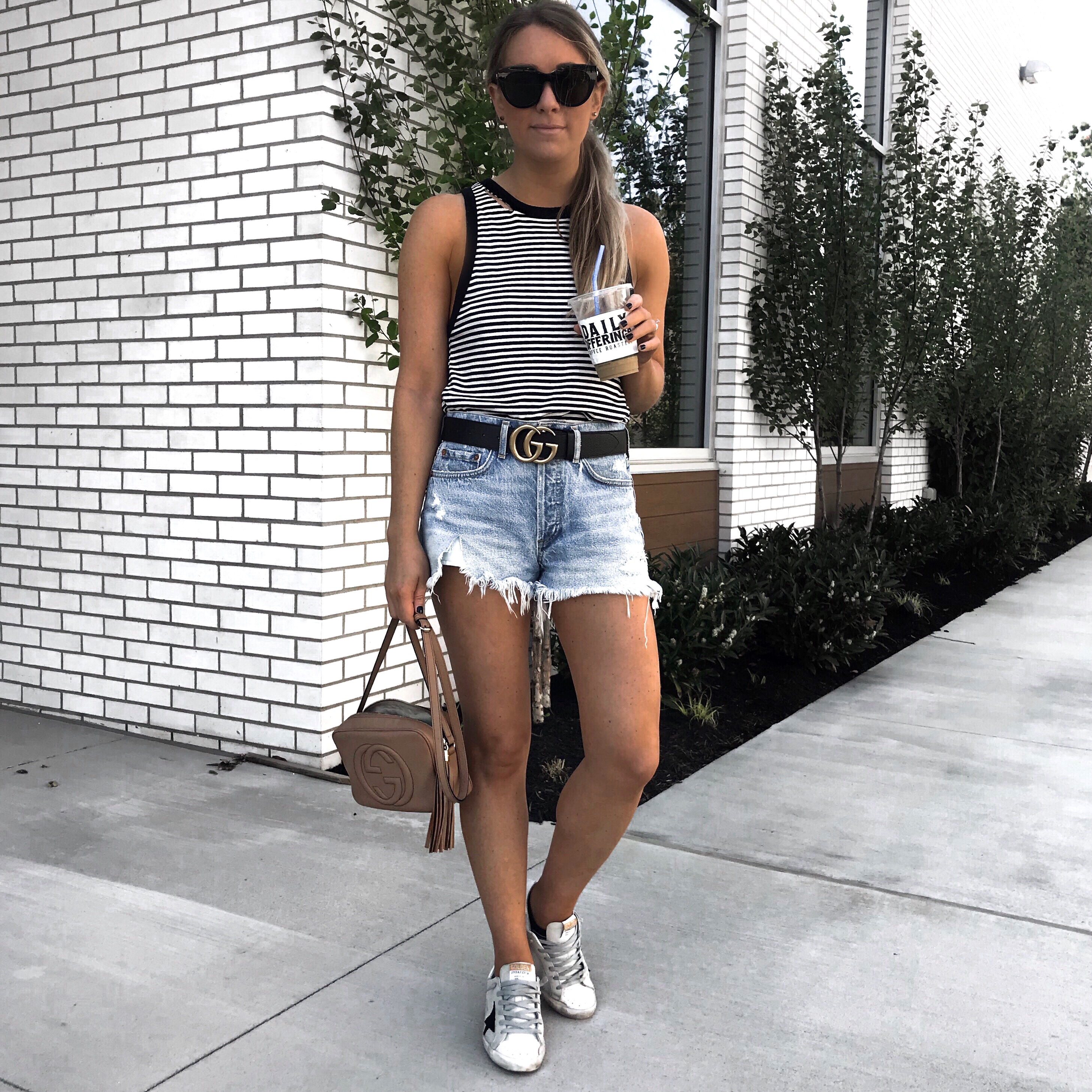 I know you have seen me in these shorts plenty.. and you have also seen me wear these sneaks lots (like –every. single. day.) since they arrived at my doorstep! They are both closet staples for summer.  If you don't have a go-to pair of denim and low profile tennis shoes then add that to your shopping MUST list.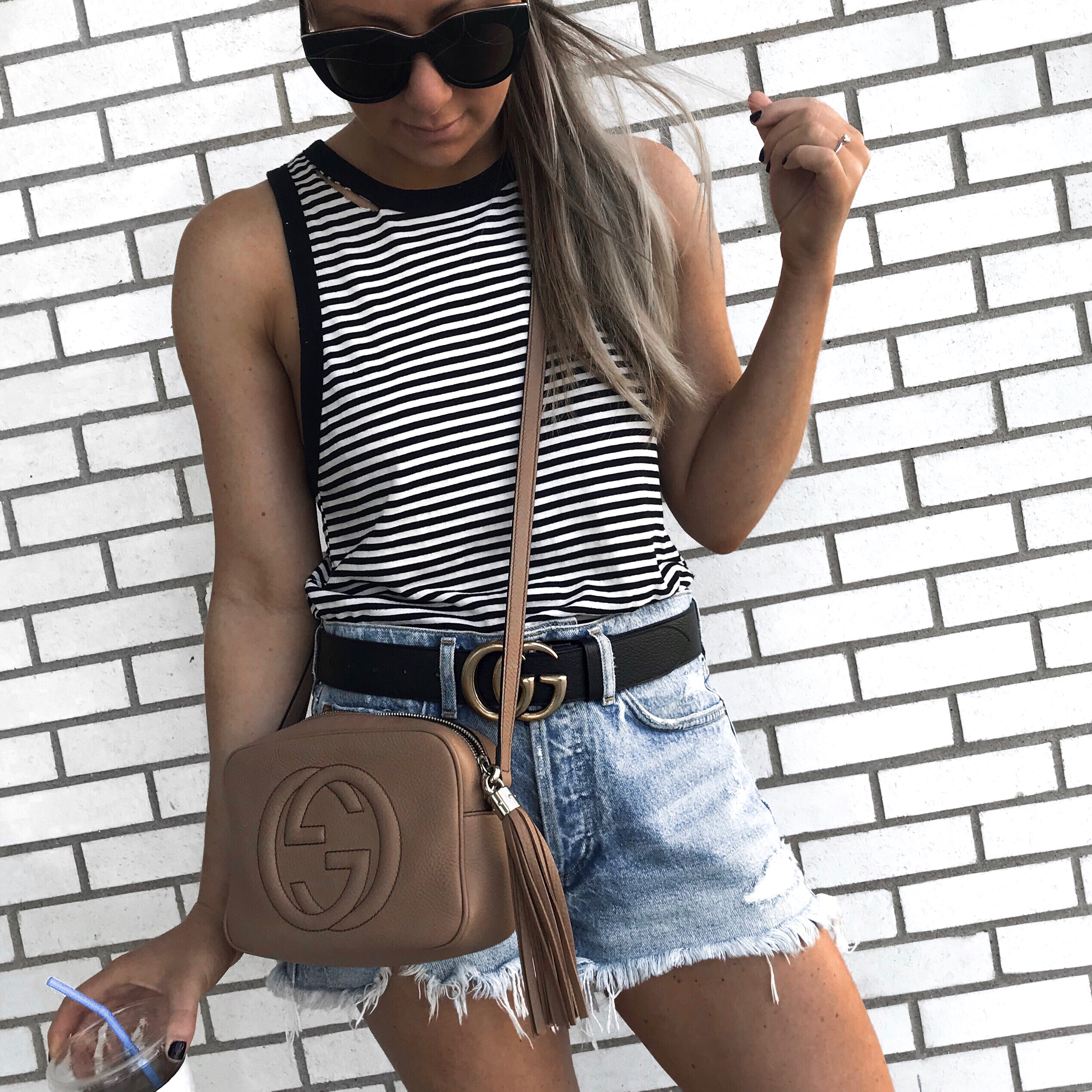 -Details on my AGOLDE parker shorts here.
-Details on my Golden Goose sneakers here.
Good dupe options: here and here
-Details && full details on my Gucci belt (including buying + sizing tips) here.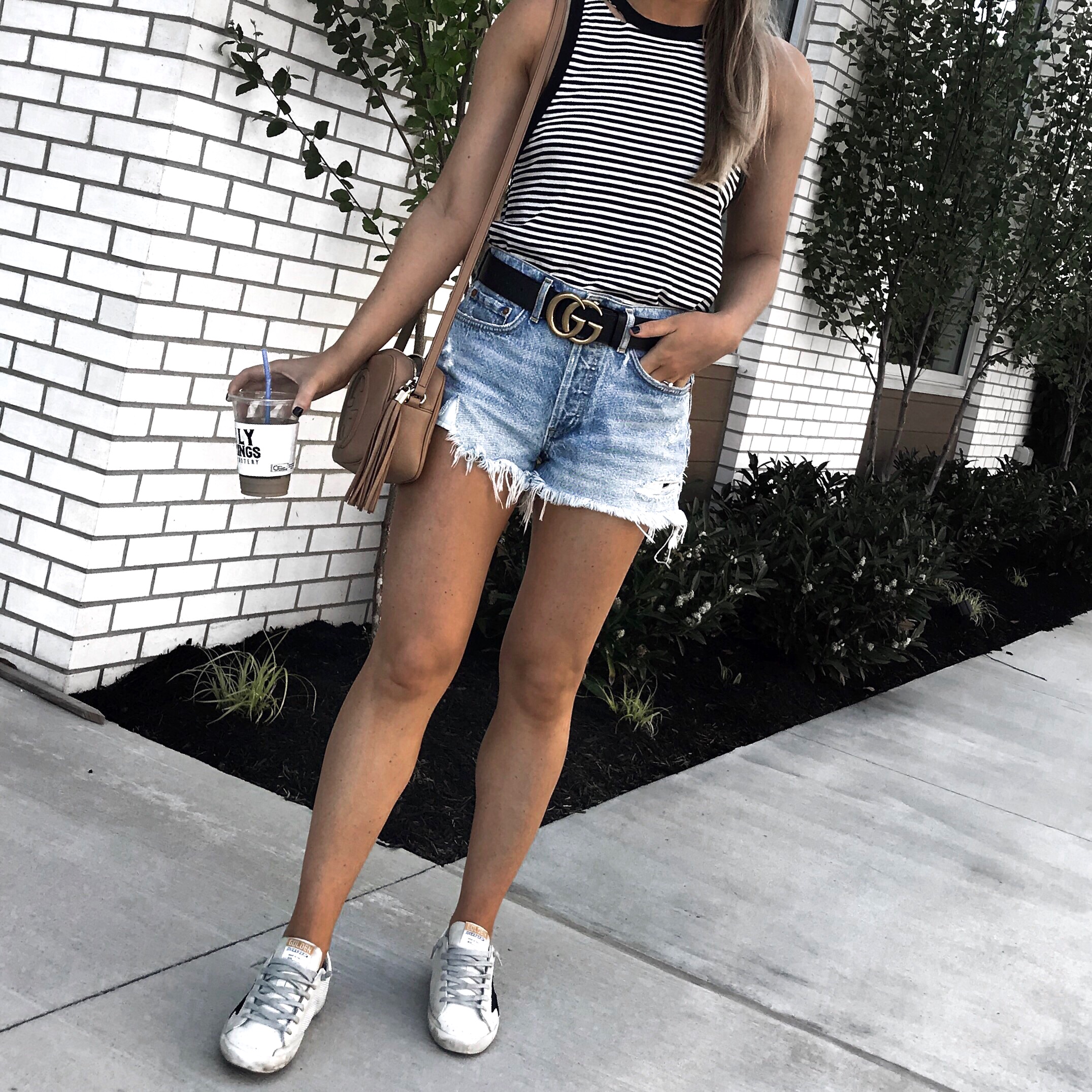 We are headed to see our wedding venue again this afternoon!  I am hoping we can get a better idea of how to set things up now that we know our numbers.  Are you all ready for some wedding updates??  I am working to put some sneak peeks together soon!
Speaking of things to stay tuned for, I am planning to do a try-on session featuring everything I ordered for the beach.  I will let you all know as soon as that is live!
Tank, similar || Shorts || Sneakers || Belt || Handbag || Sunglasses