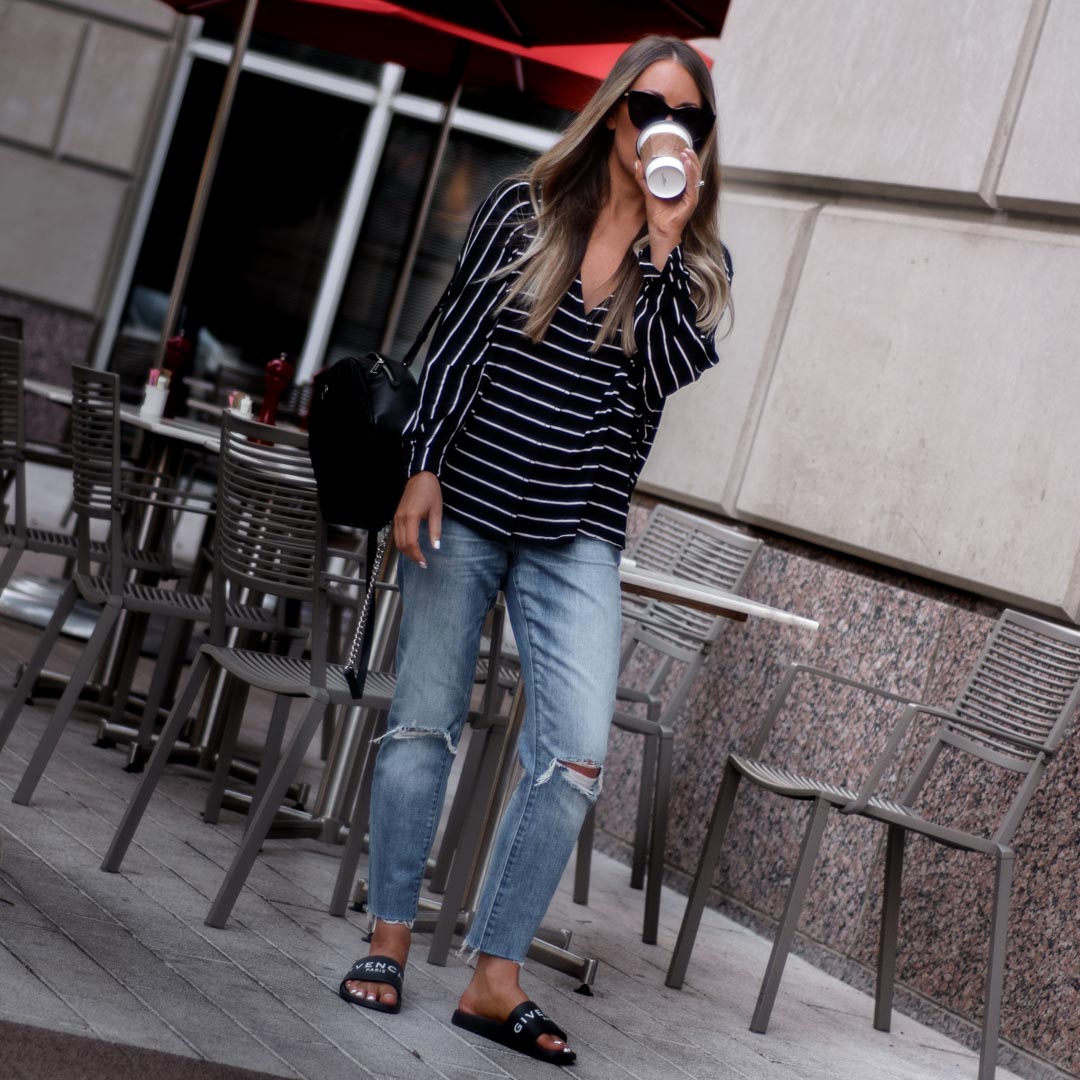 This stripe top is on SALE!  40% off!  Yes, you've been seeing me wear it non-stop, but I really like it!  So soft and easy to throw on.
I wore this look when we went to grab coffee one morning before the #rsthecon day got started while we were in Dallas recently.  All of these pieces are lived in and effortless. [wearing an xs in the top]
I have mentioned these jeans (on repeat) before but they really are a soft and comfy pair so it is worth saying again.  [size down 1 for a boyfriend fit and size down 2 for a true fit]
My Givenchy slides are a summer staple.  I wore them TONS last year.  [wearing sz 38EU and I am a 7.5US]
From time to time I share what is in my shopping cart with you all.  Is that something you like?  I am thinking of making it a Friday series.  I love seeing what other people are eyeing and buying online!  Here is what I am thinking about purchasing for my beach trip.
WHAT'S IN MY SHOPPING CART

Cheers to Hump Day!
Top || Jeans || Slides || Backpack || Sunglasses