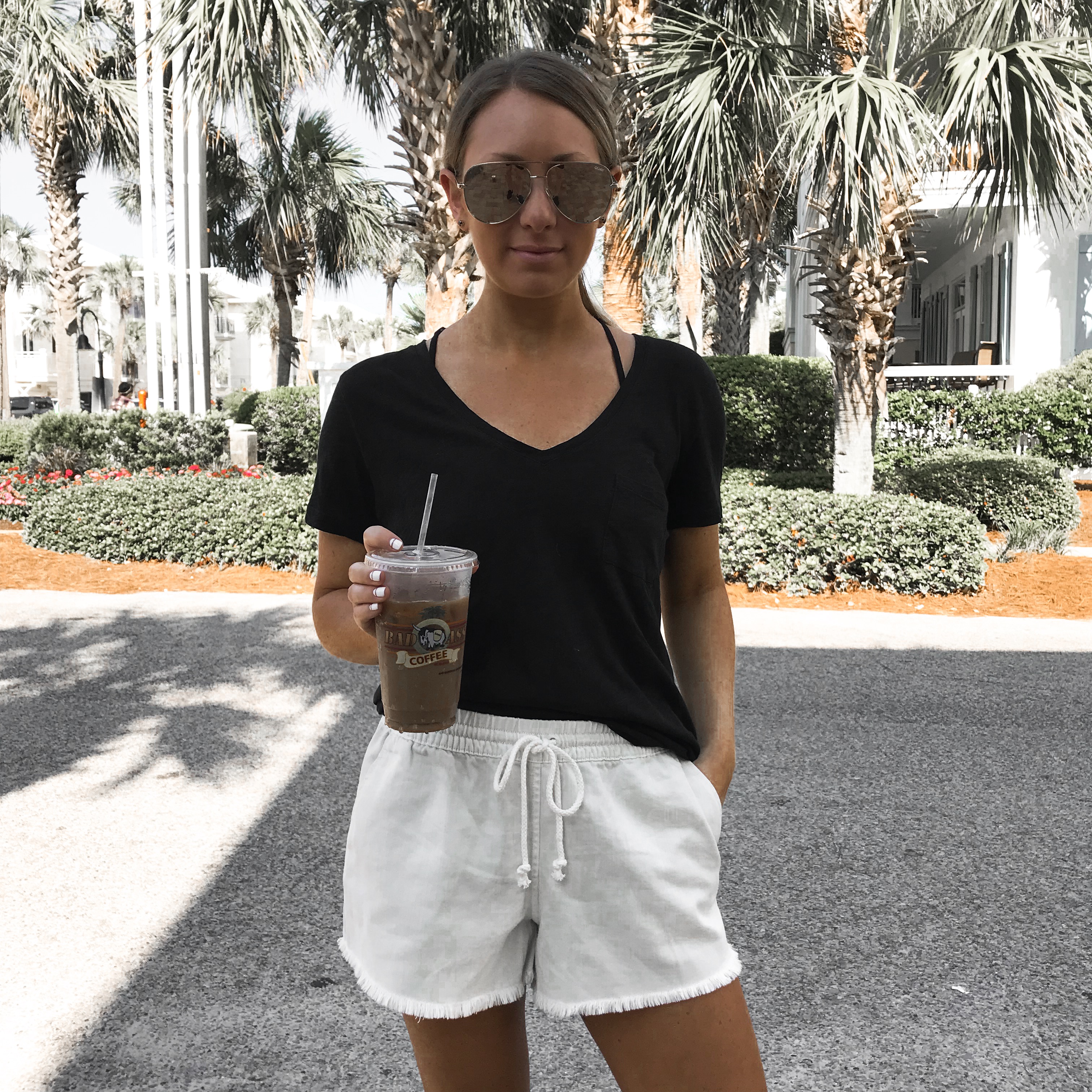 Ok, so maybe that title is a little aggressive.  But, I do feel really strongly about these nude shorts and sneakers.  They are so good!

My shorts are on sale for under $18 and I definitely need to grab another color.  I got these in a M even though they sz S fit fine.  I just wanted an oversized and laid back fit.  They have pockets and are the perfect length!
My sneakers are the ones you've seen me review here.  I gave all sizing details so be sure to check that out.  Sunday we walked a couple of miles to grab lattes and it was the first time I wore them out.  Let me tell you–they are VERY comfortable.  Even if the nude/tan isn't your color pick of choice, I suggest grabbing your fave color to have in your closet because they are such a good shoe.
Also, these v necks are my favorite.  I have every neutral color.  I get a sz S so they are really oversized.
Hope you all are having a good week.  If you have any outfit questions just send me a message! And you can shop all the items I brought here.
Top || Bra || Shorts || Shoes || Sunglasses