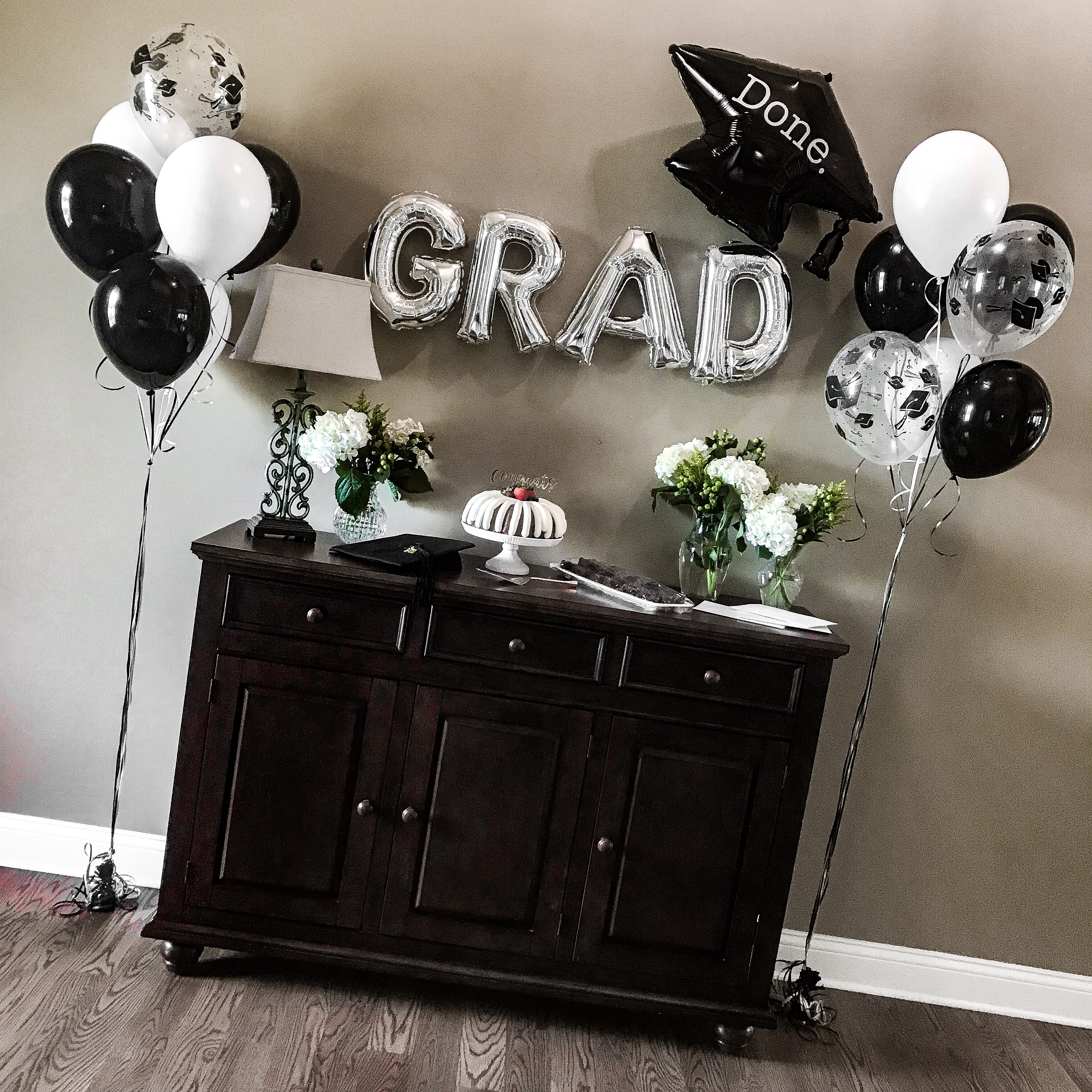 This past weekend my sister graduated from college!  We celebrated after with a cookout and cocktails!
I don't have a ton of photos from the party (a fail on my part) but I did still want to share some of the details with you all.  I hope you can pull some inspo from here if you are throwing a get-together soon!
GRAD PARTY DECORATIONS
We set up a table in my mom's entry way with some goodies to make the party more festive.  She ordered this set of graduation balloons and when they went to have them blown up at Kroger on the morning of the party they also got some extra black and white ones to add to the bundles.  We found these mini letter balloons at a party store.  You can just blow them up with a straw (they are self sealing) and then add a small piece of tape to the back and stick on the wall.  (We removed the photos she had hung above the entry way table to make space.)  This method makes for an easy photo op backdrop that does not move around.  We got the flowers from Trader Joe's and arranged them in vases and then the cake was ordered from Nothing Bundt Cakes.  We got lemon and it was so yummy!  We added a congrats cake topper to it and filled the middle hole of the cake with strawberries and blueberries.
GRAD PARTY MENU
For dinner we grilled out chicken and had side dishes of: potato salad, pasta salad, spinach salad and cowboy beans.  So yummy! I figured I would share the easy appetizers we made here with you all too.  (Since those are usually my favorites!)
Pickle Ham Wraps–Strange but SO good! Dry off deli ham slice and spread a layer of cream cheese on it.  Roll a large dill pickle up in it and slice thinly.
Mini Caprese Salad Bites–add a small tomato, piece of basil and mozzarella cube to a toothpick and then drizzle with balsamic reduction
Jalapeño Poppers–slice jalapeños in half and scrape out all seeds, fill with cream cheese and top with fully cooked bacon, bake at 400 for 20-25 min
Cream Cheese and Pickle Relish–top a block of cream cheese with pickle relish and dip with wheat thins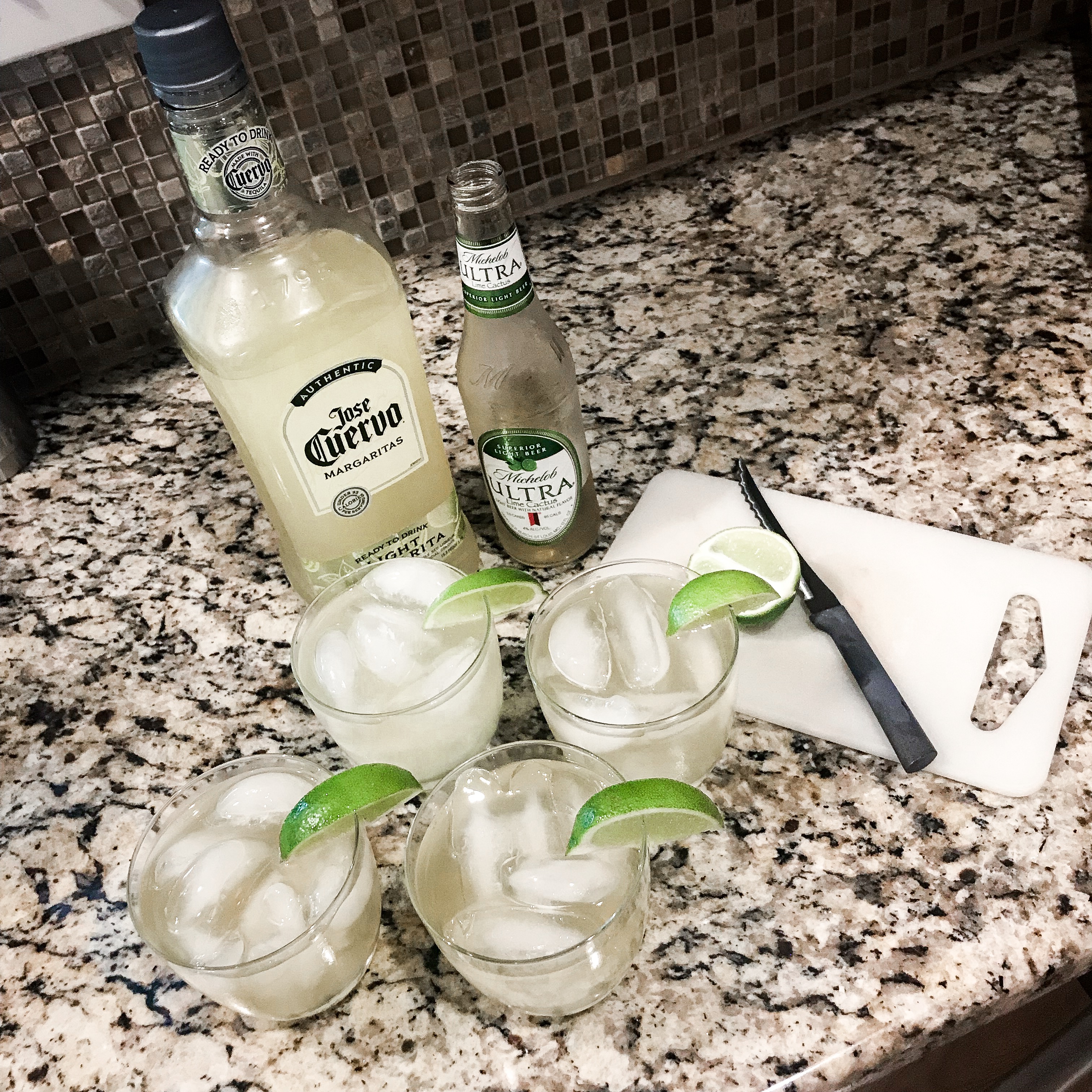 GRAD PARTY COCKTAILS
My mom usually makes fresh margs with a lemon, lime, water and tequila but it's a bit time consuming so one of our current easy faves is to use this light marg mix and top with some lime beer.  That helps make the drink less syrup-y.  We serve them over ice!  I had one of these before I switched to rosé and it was super refreshing.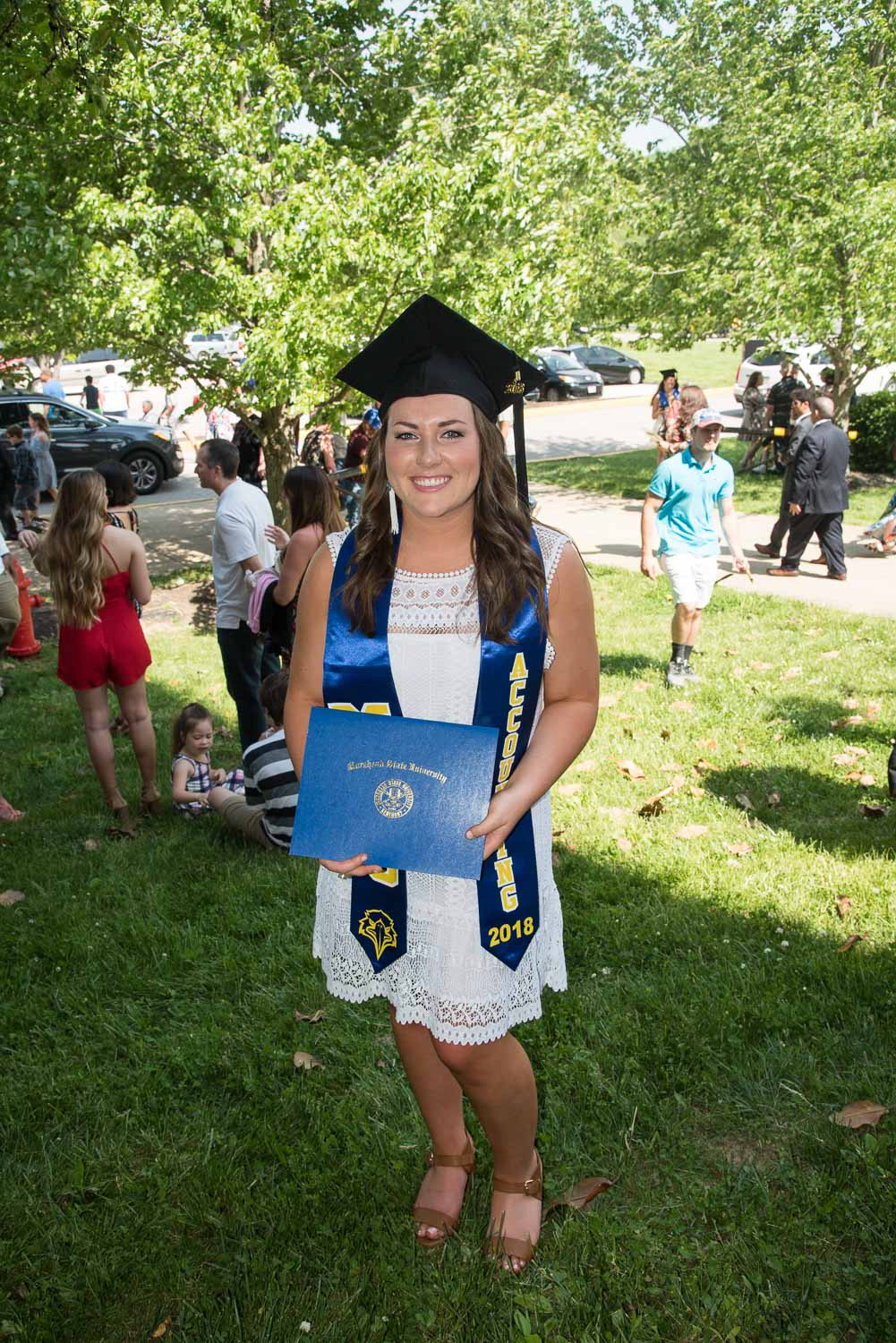 What are your go-to items to make for a party?  Share your favorite apps with me!  I always love to hear from you all via direct message on IG or email. xx