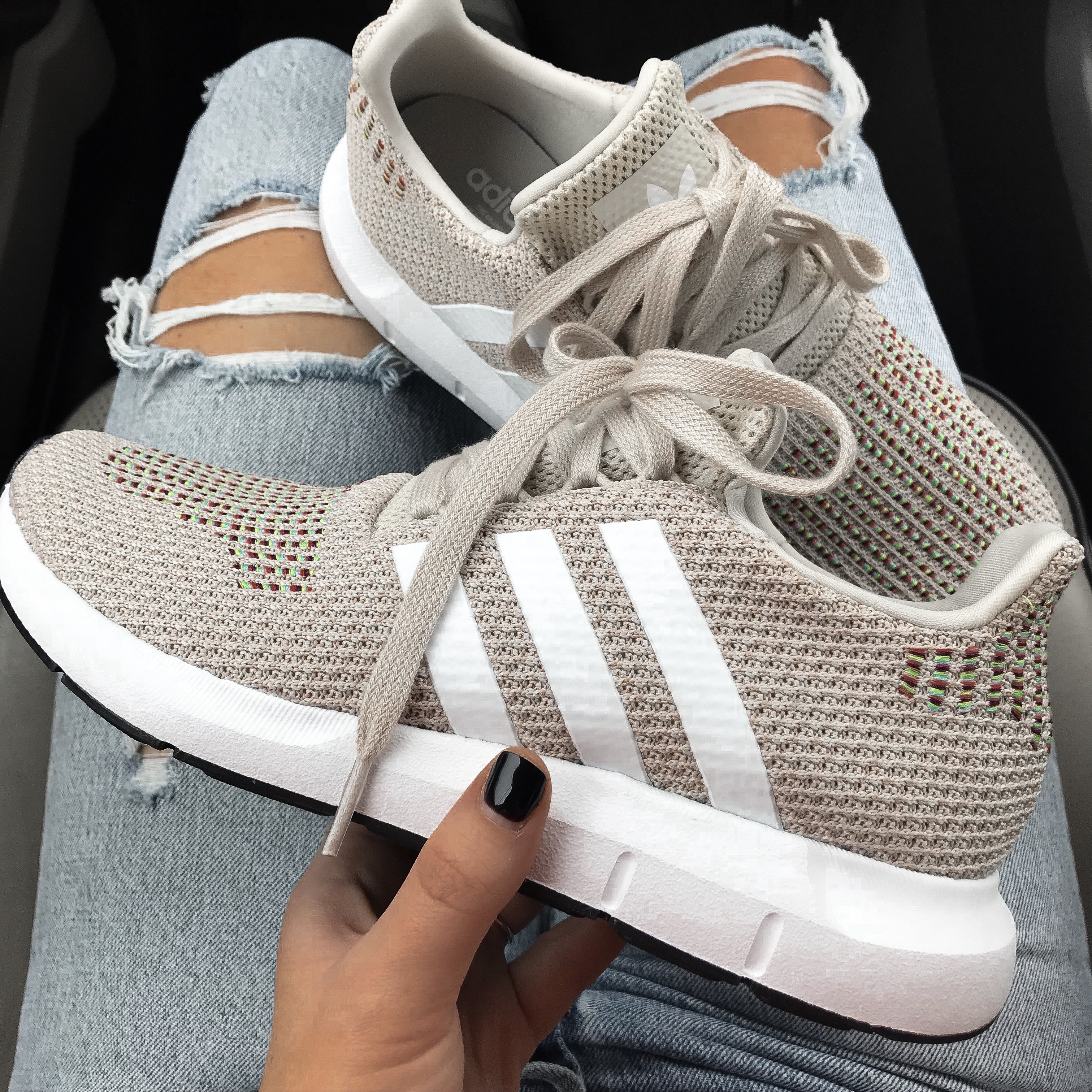 So yesterday I ran to the mall (which I VERY rarely do) to grab something for Ethan and I stumbled across these brown and white adidas swift tennis shoes…
They immediately caught my eye so I added them on my instastory with a poll to see if you all loved them too.  I only had a few minutes to shop so I ran to grab Ethan's shorts–can you believe he had zero pairs in his closet?  Not one!  And that just wasn't going to work since we leave for the beach on Friday.  Anyway.. I left the mall and started getting messages from you all about the sneakers.  And the more I thought about them the more I fell in love so I had to go back and grab a pair!
They are on sale right now at Macys–you can shop them here–and it makes the price only $64!  If you are like me and 9.5 times out of 10 like to place your orders from Nordstrom (I usually have something else to group with my purchase from there and prefer their shipping options) then just start a chat with them online or give them a call and they will price match to this sale price! They can be found at Nordstrom here.
As soon as I put them on I was sold.  Really cloud-like.  I usually go for grey, white or black pairs but I think the nude and white will be a perfect transition into a light neutral for summertime.
I am a pretty true 7.5 in shoes (I only get an 8 if I want the shoe to be really roomy) and in these the size 7 fit perfectly.  It wasn't tight at all.  So, I would be sure to size down a half size.
Here are a few of the items I have picked up lately that I am exited to pair with the sneakers.
If you all have any other questions just shoot me a message!
Shoes, Nordstrom || Shoes, Macy's