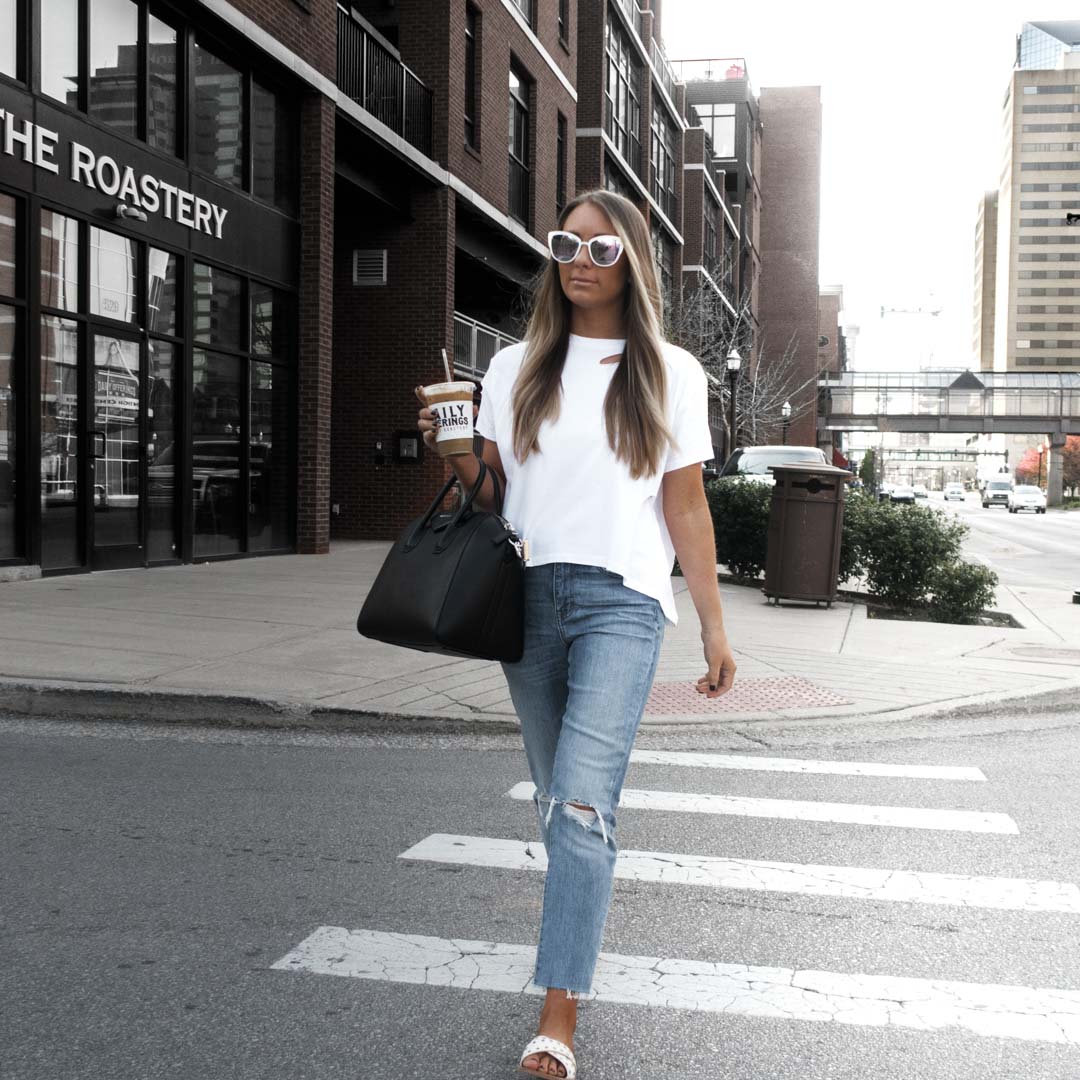 Yes–we FINALLY had some nice weather this past weekend so I got to bust out the sandals!  (Never mind that as I type this snow flurries are coming down.  Hello, Monday.)  I wore this casual look to grab our weekend lattes at Daily Offerings Roastery on Saturday am!
We went to Keeneland both Friday and Saturday.  You can see my outfit from Friday here.  I ended up loving the polka dot top and how it all came together so I will be repeating that one asap.
I kept it really casual here and threw on my go-to jeans of the moment (the are super comfy) and added a distressed tee and slides.  The jeans run large so depending on the fit that you like, go down one or two sizes.  And my sandals are actually Dolce Vita from last year.  I saw these online last week though and they are a VERY similar version! I love the studs!
This is a short week since I head to Dallas early on Thursday.  I have tons to pack in beforehand so it's time to get moving!
Tee c/o || Jeans || Sandals, similar || Handbag || Sunglasses