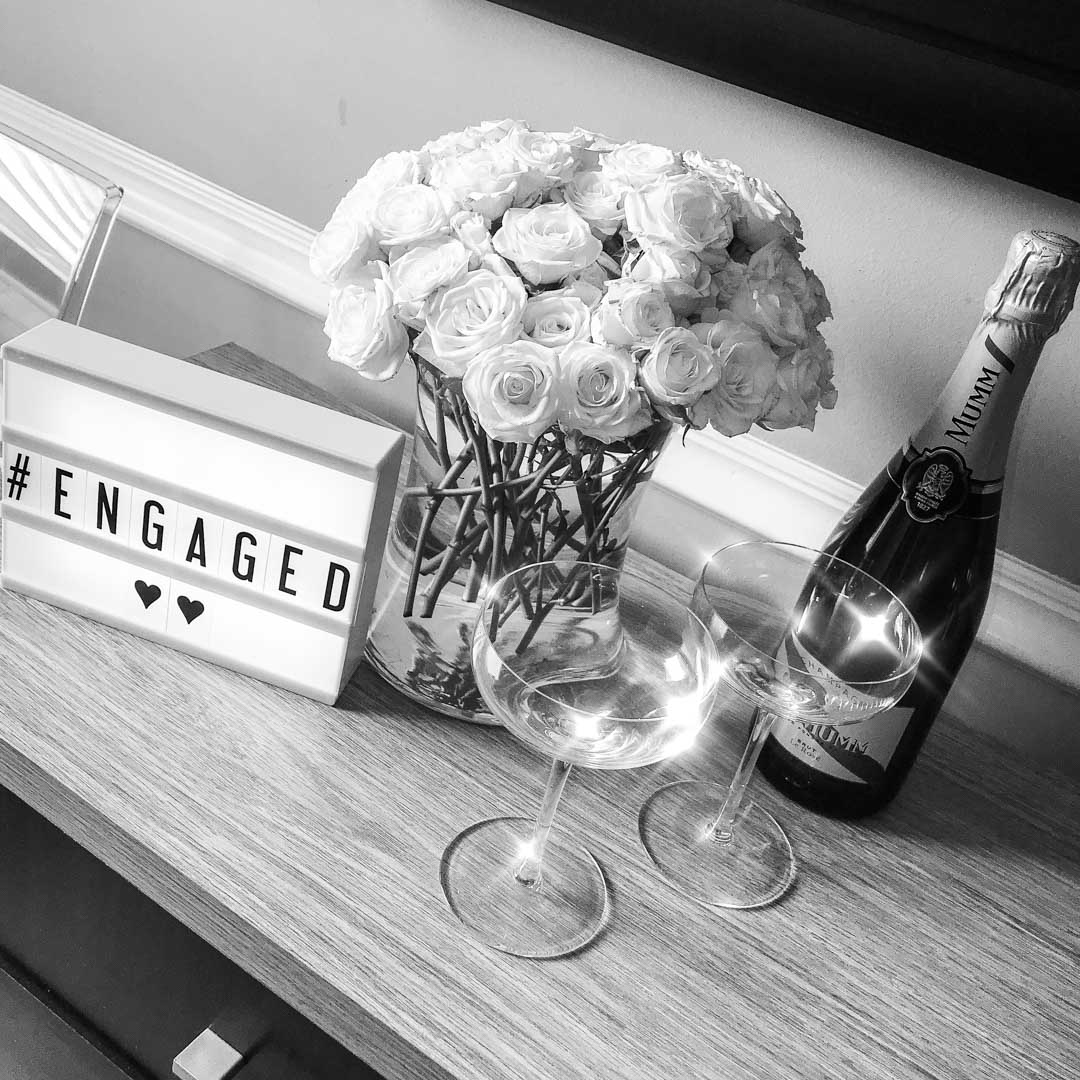 We've picked a wedding date!  And it is happening this year!  [more on that later] So I wanted to take the time to sit down and come up with a few things that I am going to commit to doing between now and the big day to better myself.  I'm writing it here for you all to read so I can hold myself accountable! Let the wedding prep commence!
1 — DRINK 100 OZ OF WATER A DAY
We all know how valuable getting plenty of water is.  And we know it improves, well, like everything.  So no excuses.  No skipping days.  I really want this to become the norm for me.
2 — MAKE IT TO SOME MORNING WORKOUTS EACH WEEK
Even if I don't try as hard during the workout, I still feel like I look and feel better when I'm doing some 6am classes.  I drink an entire 'Smart Water' bottle of water while driving to class so I think one of the biggest benefits of getting up early is jumpstarting my metabolism.
3 — DRINK APPLE CIDAR VINEGAR IN MY WATER
I did this for a little bit several years back.  It was during a time when I was also making an effort to eat better and workout so I don't know if this specifically helped me, but it is supposed to so I am jumping back on board! Along these same lines, I also am going to go back to drinking a hot cup of water at night after dinner with some lemon juice in it.  It used to help curb my sweet tooth.
4 — FIND A MEDI SPA AND HAVE A CONSULT
I have never been to one and I would love to get some recommendations on treatments that I should do to my skin.
5 — WALK OUTSIDE
I make an effort to do this every spring.  You'd be surprised what a long walk in the fresh air can do for you both cardio wise and mentally.
Ok, I have written these down.  Now, time to follow through.  Wish me LUCK!