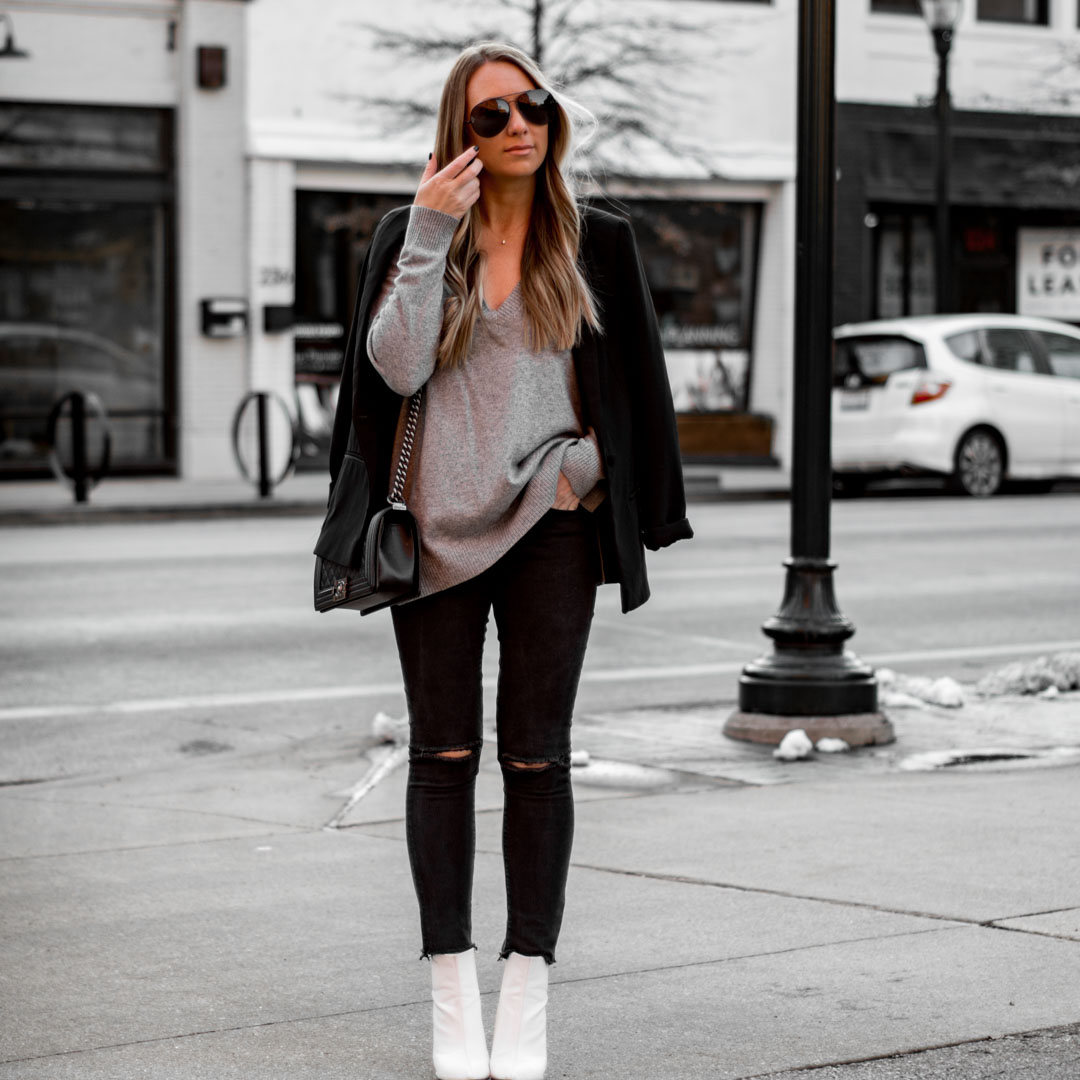 My date night look for a dinner at my favorite restaurant (in Lex) with my favorite guy.  My suggestion for brightening up an outfit when the temps are still low enough that you need to wear cashmere to stay warm?  A pair of white boots!
Now is a great time to buy a pair, since lots of boots are on sale.  They may seem a little intimidating to wear and I get that–even though white boots are a neutral they are still a bold choice.  However, I think they can be worn easily as long as you keep the rest of your outfit really simple.
I have worn mine the most with an all black look.  So easy for a weekend outfit.  And since the boots are a style statement, you can throw your hair up in a bun and add a large turtleneck and be d-o-n-e.  This time around I added a staple piece from my closet–a grey v-neck 525 cashmere sweater.  I snagged this one on sale this time last year from Shopbop.  I don't see this exact one available anymore but here is a good similar option.  Buy a cashmere piece or two this month before the sale pieces sell out–you will thank yourself later.  Promise!
Ok, I will leave you with this v important piece of advice..  find yourself a man who shares your taste in restaurants.  Nothing better than doing date night over a huge bowl of Portofino's pasta!
Blazer, similar  || Sweater, similar || Jeans || Boots || Chanel Handbag, similar here || Sunglasses